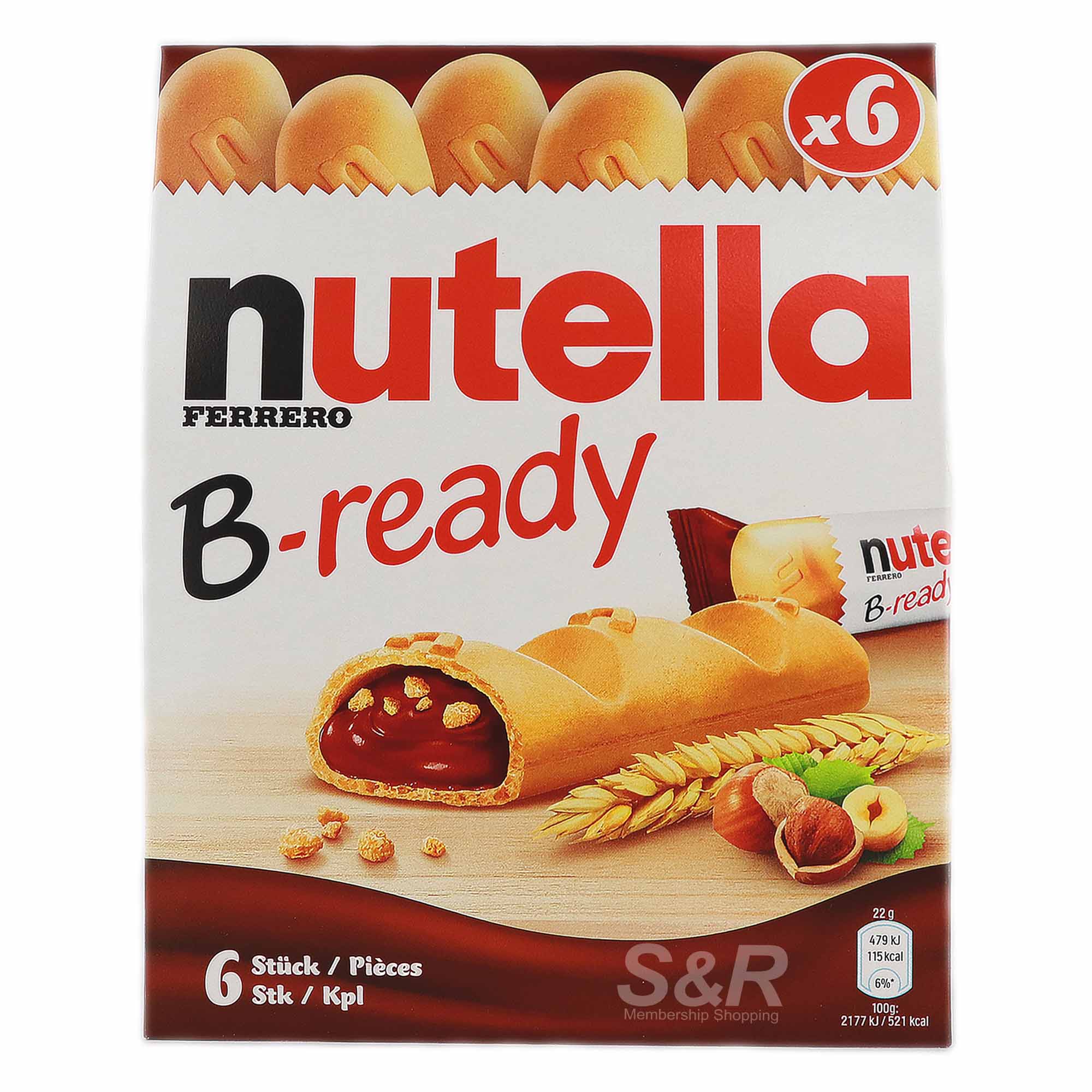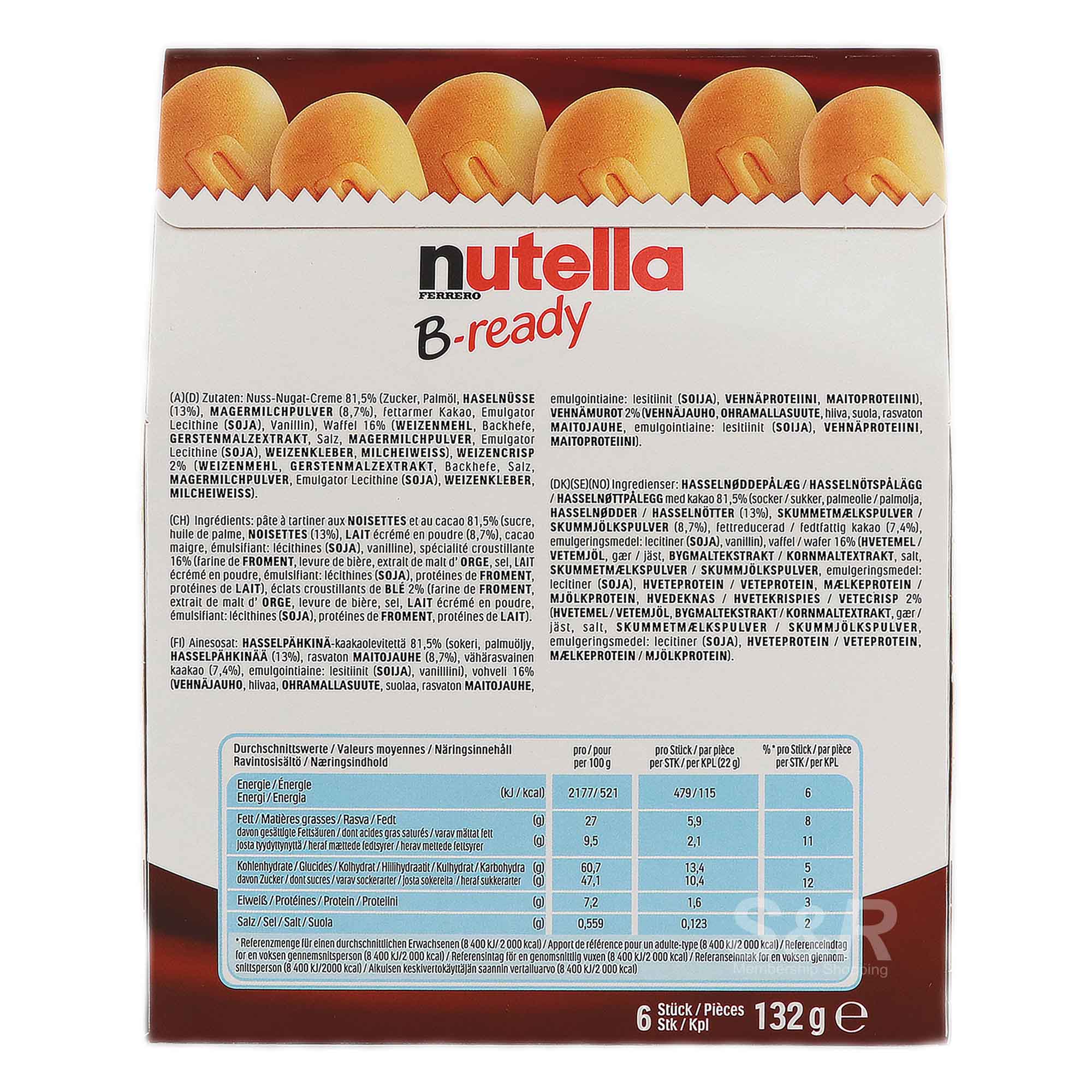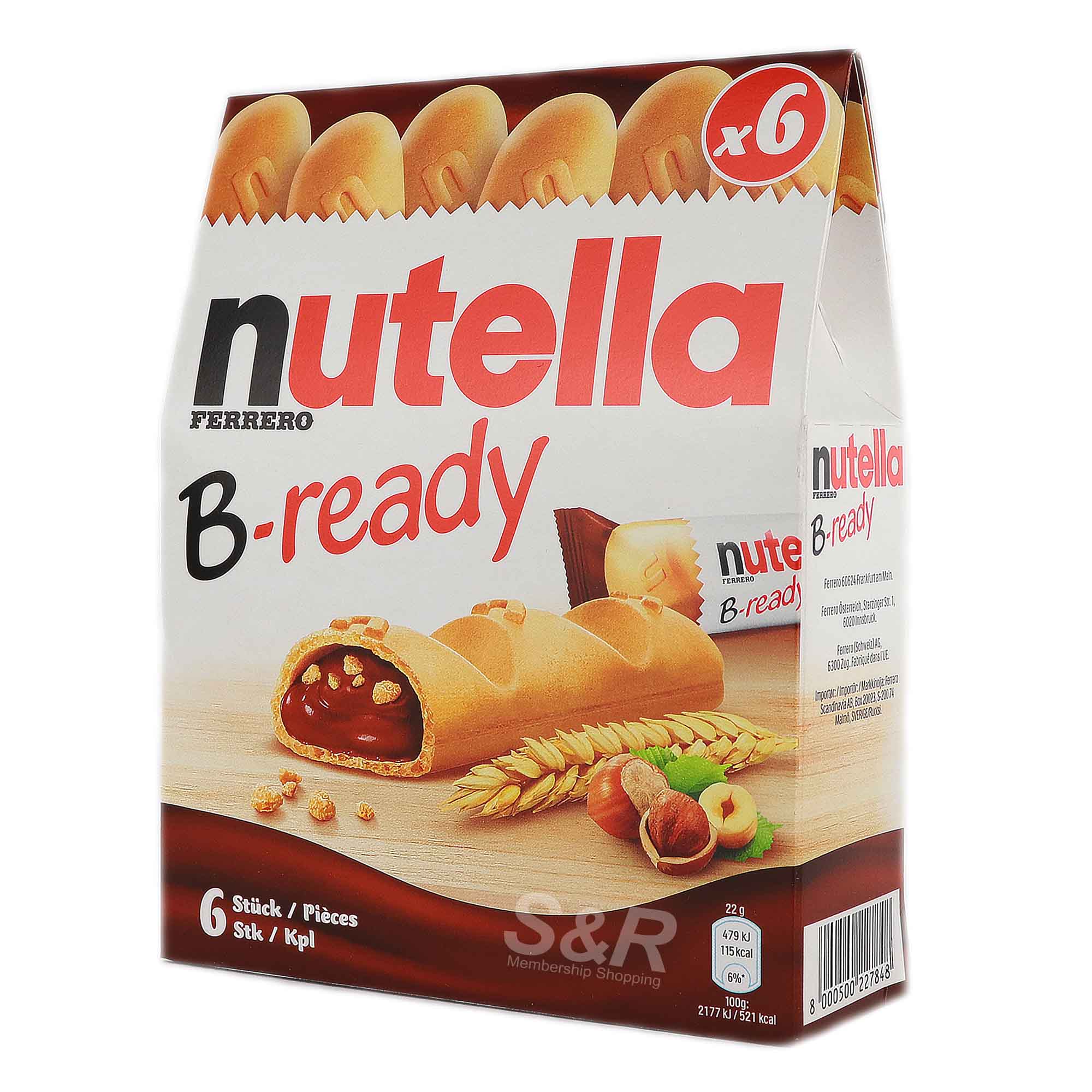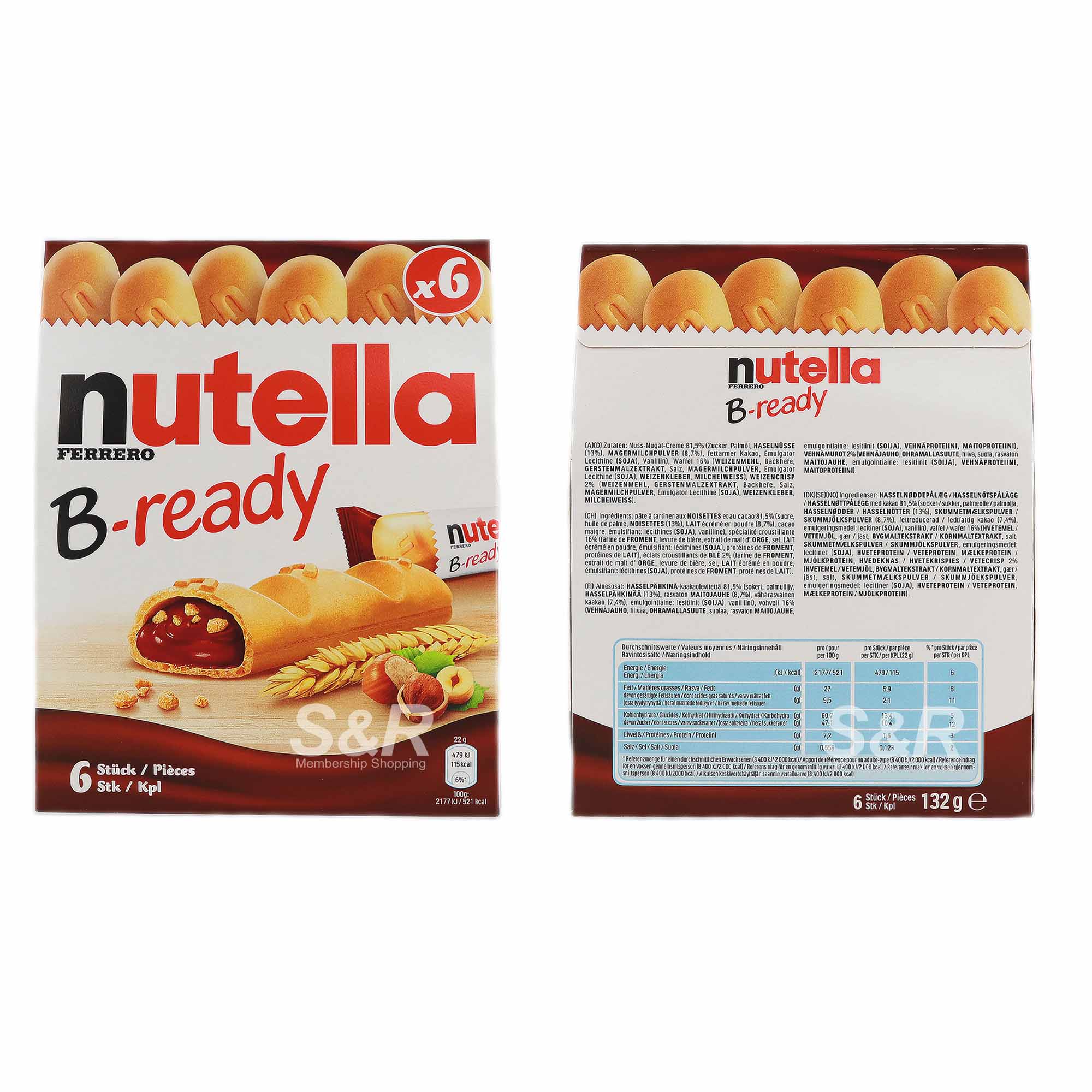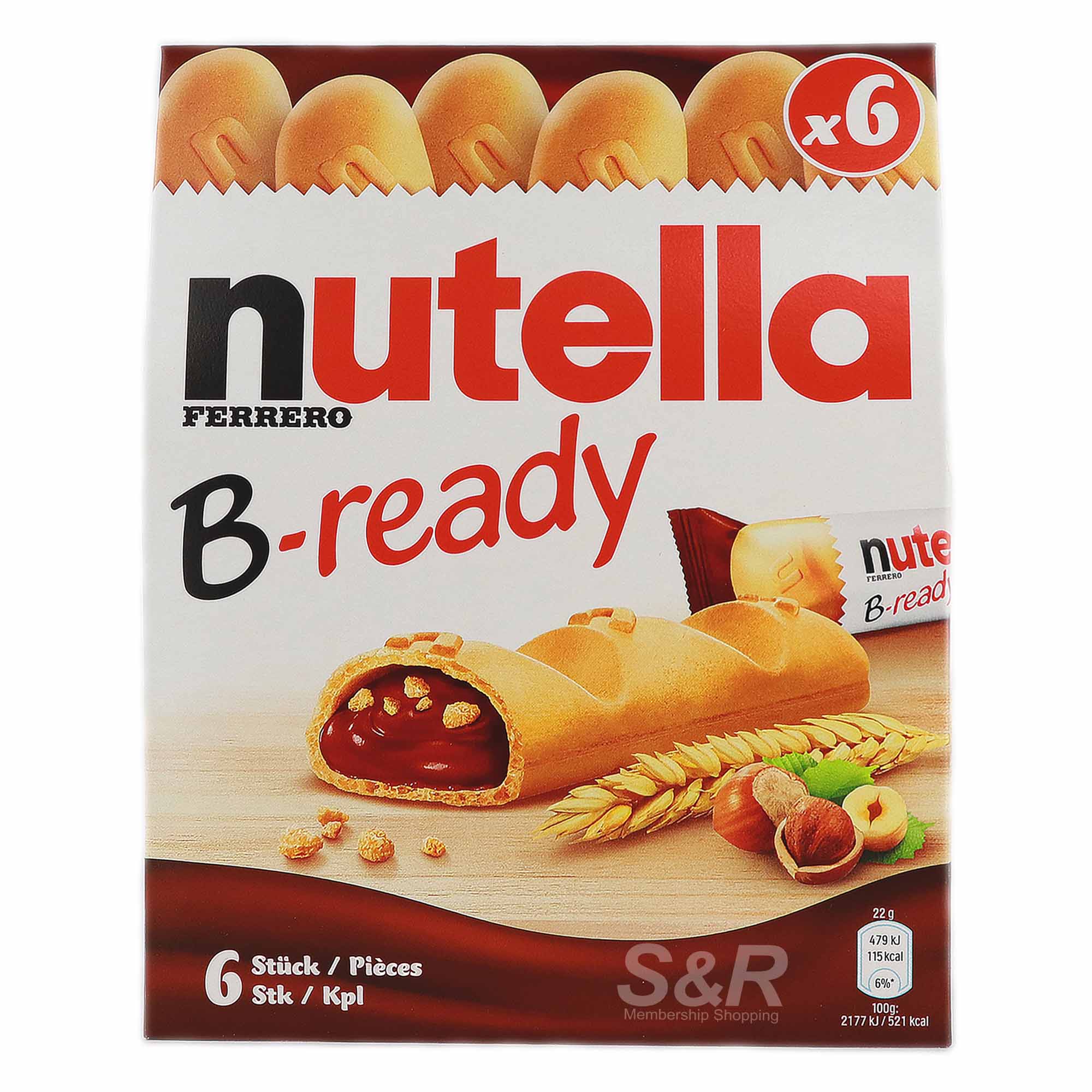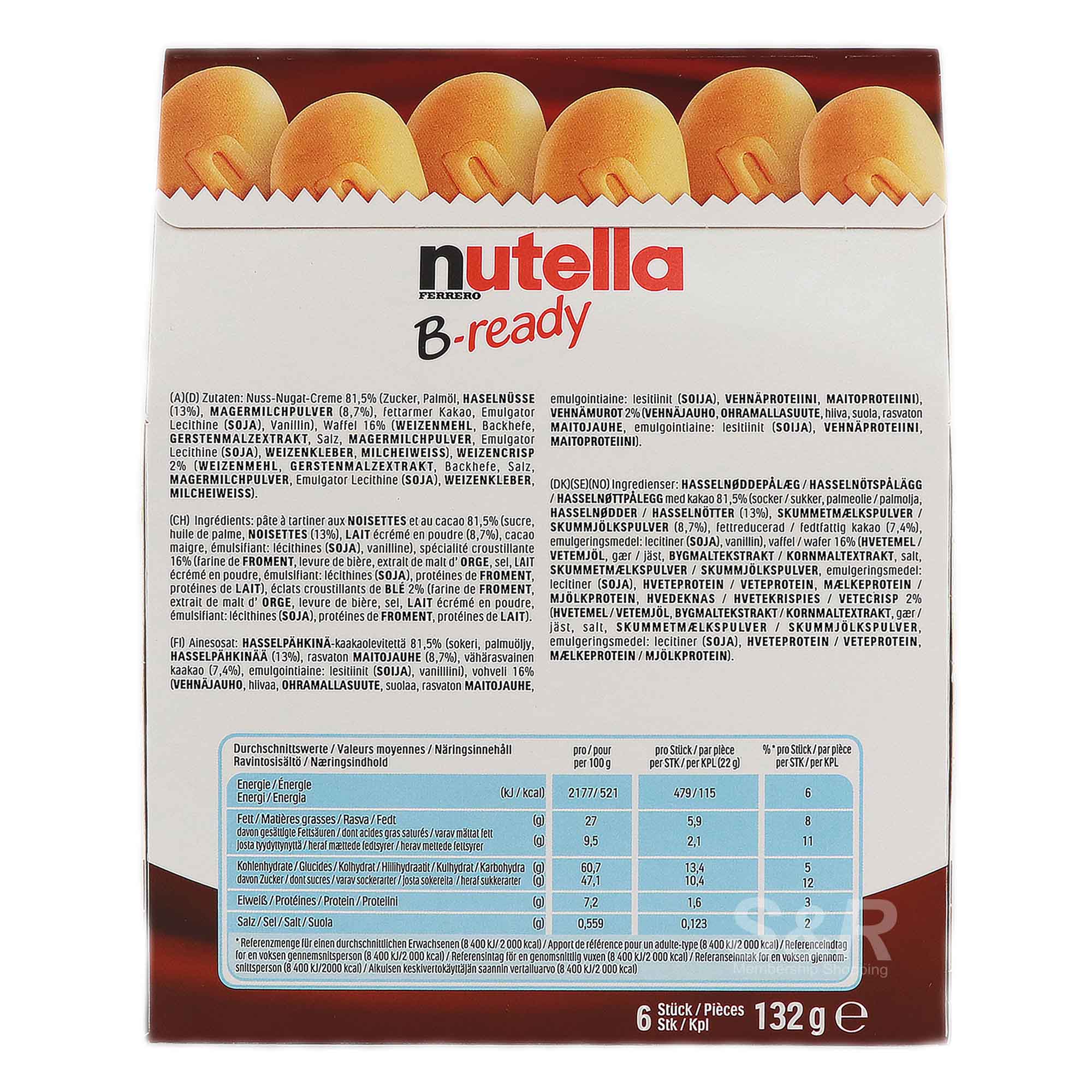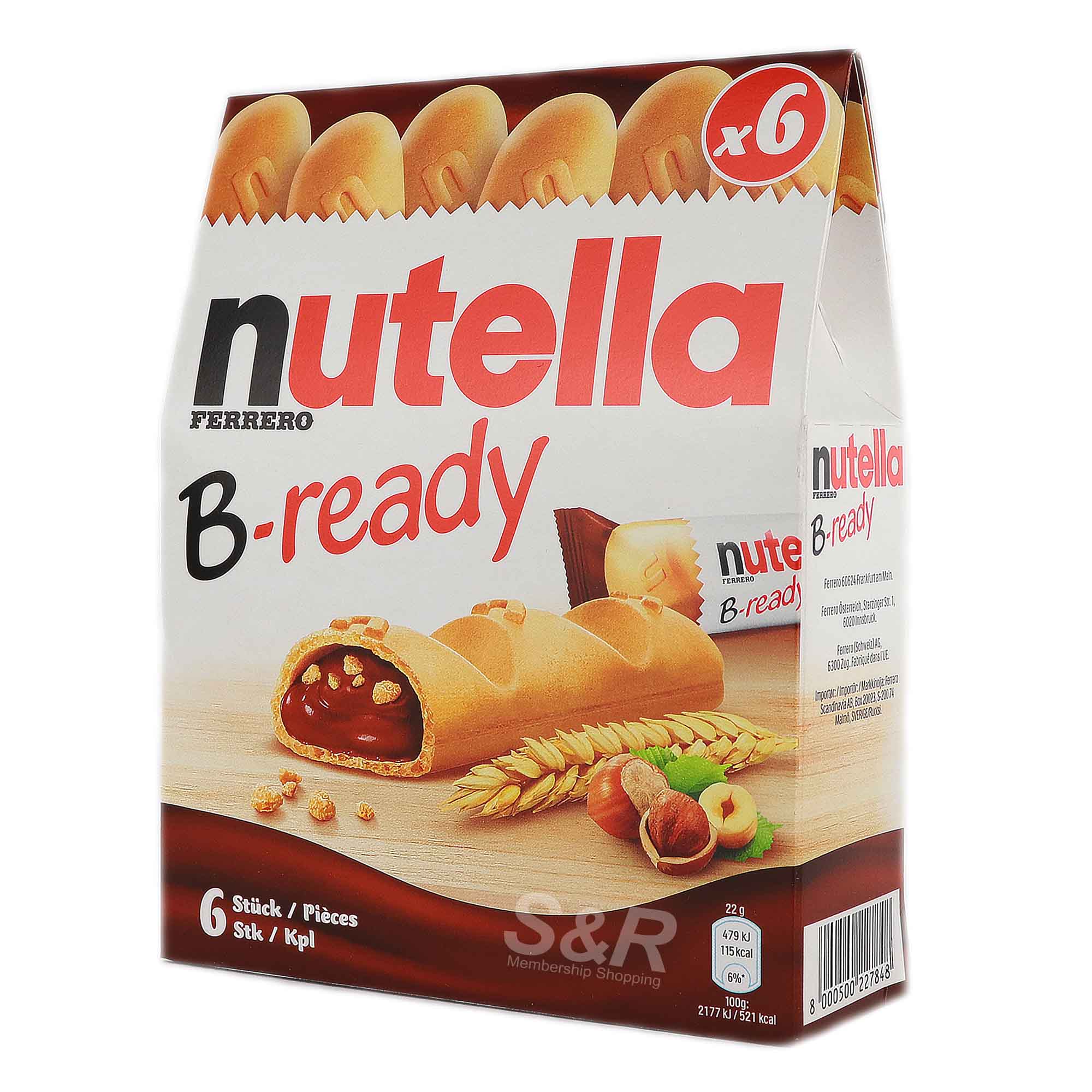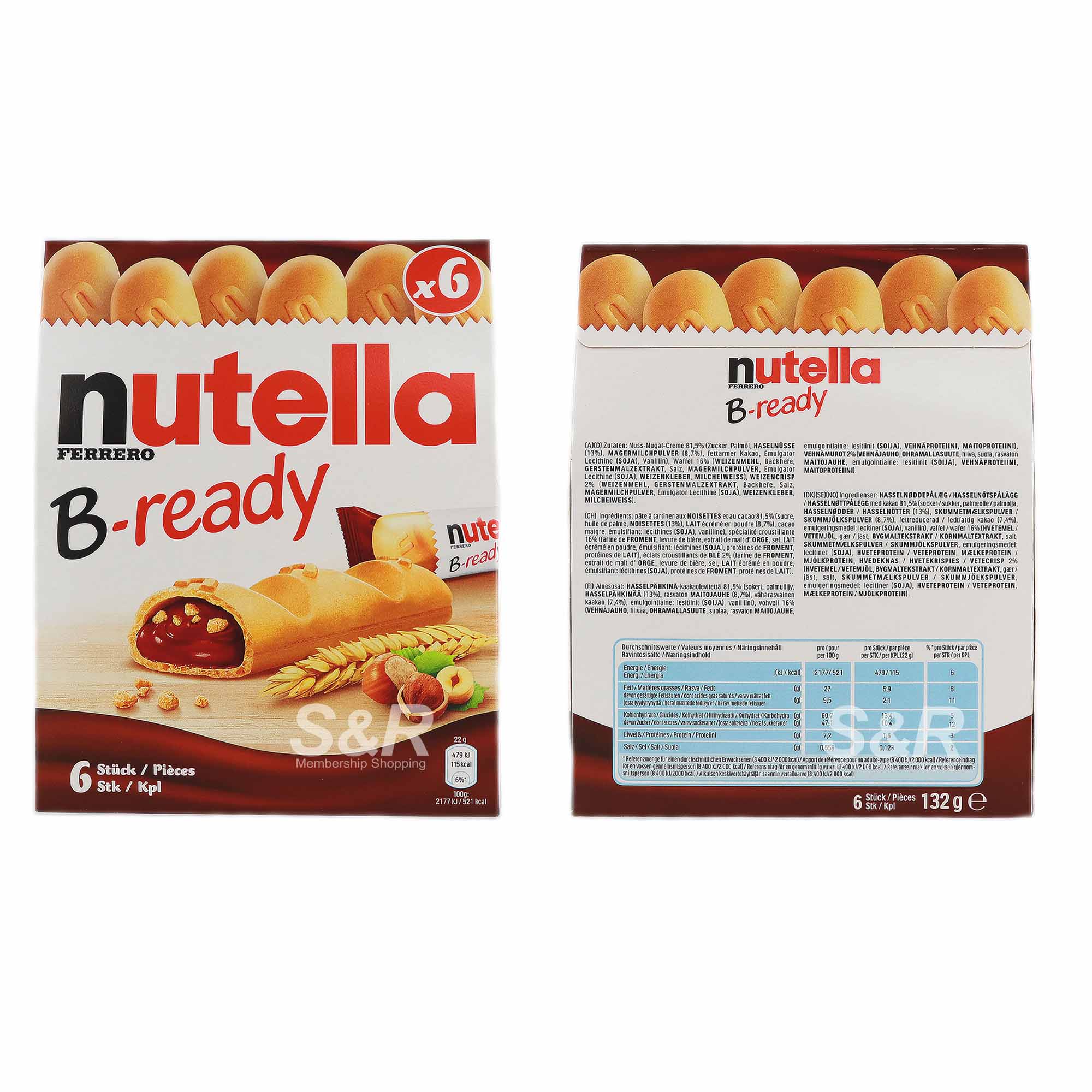 Nutella Ferrero B-Ready Chocolate Sticks 6pcs
Features:
Multi-pack (6 sticks)
Chocolate filled stick biscuits in 1 packaging
With Nutella and Ferrero mix
Smooth, Crunchy, Convenient
Product of Netherlands
Actual Weight: 0.16 KGs
Product Dimensions: 5.5 x 2 x 6.5
---
Because in this case, it's not something new for you. Instead, it's the classic rich chocolate and hazelnut chorus that you have always trusted for its outstanding flavor. It's Nutella. It's the brand that you and your children loved.

Get a spoonful of this thick and creamy chocolate hazelnut product and spread it gloriously on your warm toast. It's a total delight to your palate. Treat yourself with the goodness that you have always deserved. But wait, this isn't actually the spread! It is something bigger and better; it is something your will surely love.

Because your known spread is now available on-the-go with Nutella Ferrero B-Ready Chocolate Sticks! The best snack for a sweet craving person like you. Experience the exquisite crunch and the rich chocolate ensemble of Nutella and Ferrero in every bite! Get yours now at S&R Membership Shopping!

Consume upon opening.

Store in a dry, cool place.

Shelf life may last up to 6-9 months if stored in a favorable area or refrigerated and unopened. Store inside a tightly sealed container.