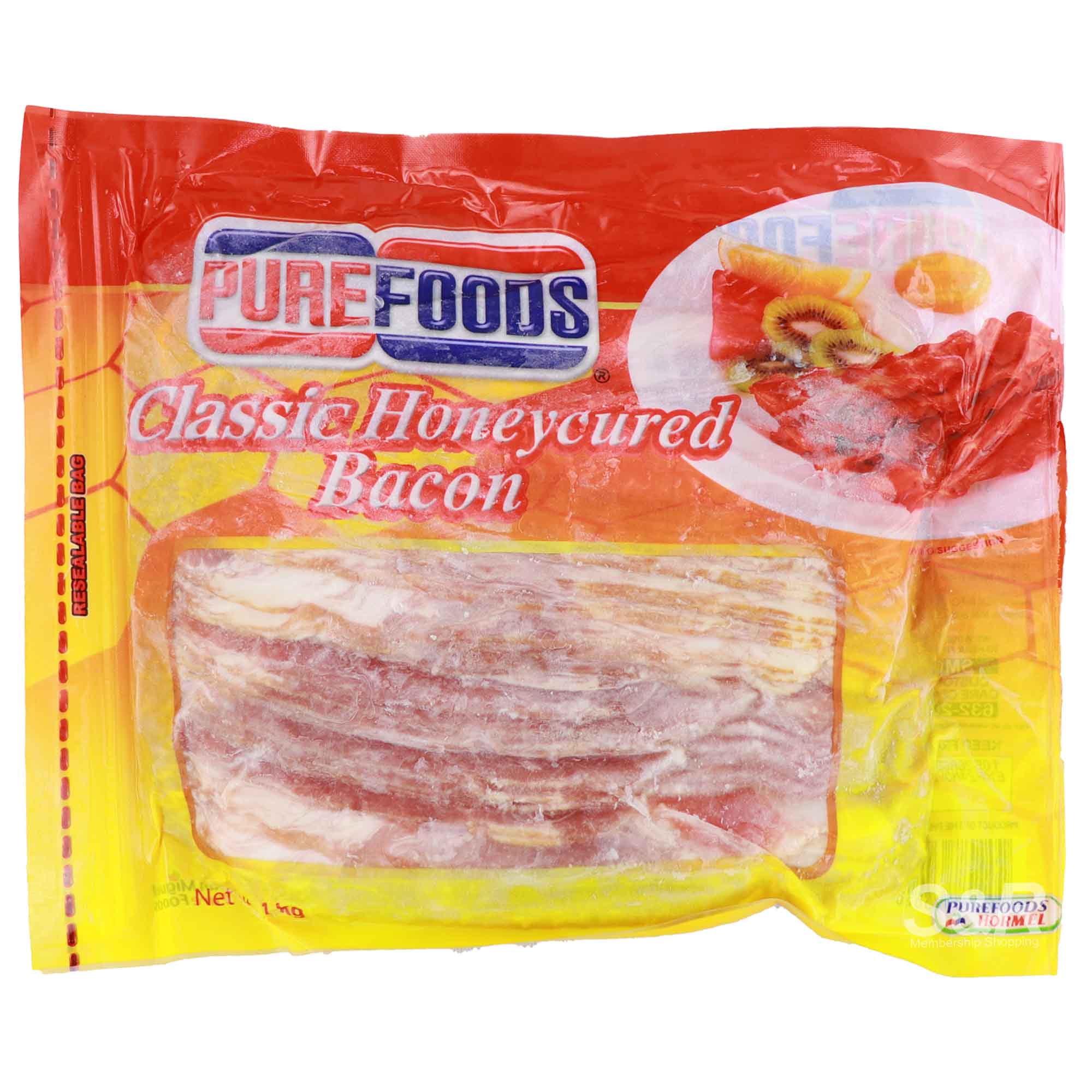 Purefoods Classic Honeycured Bacon 1kg
Features:
Single Item
Pork bacon in 1 pack
Rich meaty flavor perfect for heavy breakfast meals
Best added in carbonara and other pasta for a twist
Product of the Philippines
Actual Weight: 1.02 KGs
Product Dimensions: 13.5 x 1.5 x 10
---
Show your inner bacon-loyalist traits and try Purefoods Classic Honeycured Bacon! The salty yet smoky flavor of this meat is perfect if you'll be having a long day and want to eat a heavy breakfast meal. It is also rich in protein, good for people who want to look buff by the end of the quarantine season.

Grab a pack of Purefoods Classic Honeycured Bacon only at S&R Membership Shopping!

Here at S&R Membership Shopping, we make sure that our products are always fresh and that your product will be delivered to your home within any applicable use by, sell by, best by, or expiration dates.

Store the pork bacon slice in your freezer ensure to its freshness. Consume within one week.