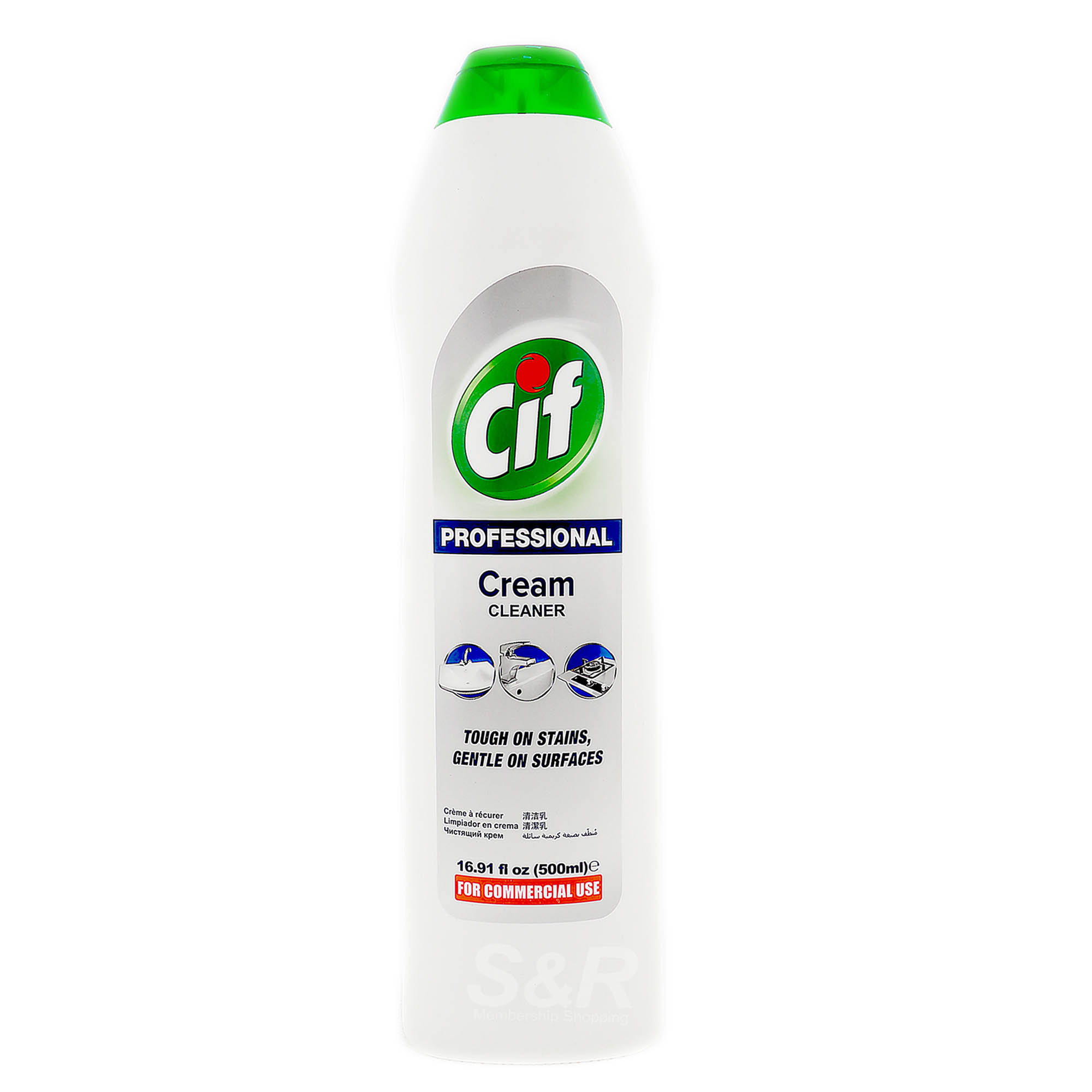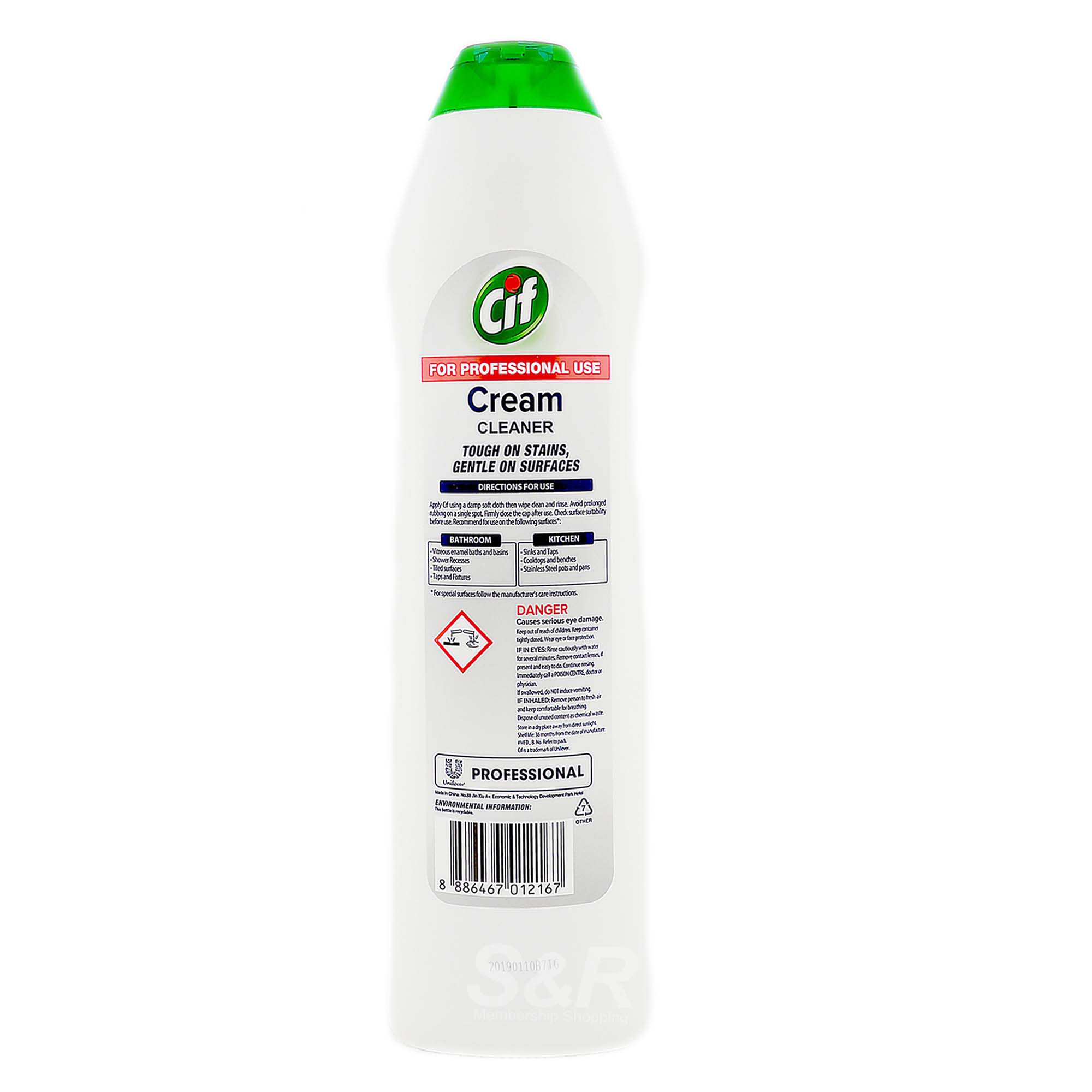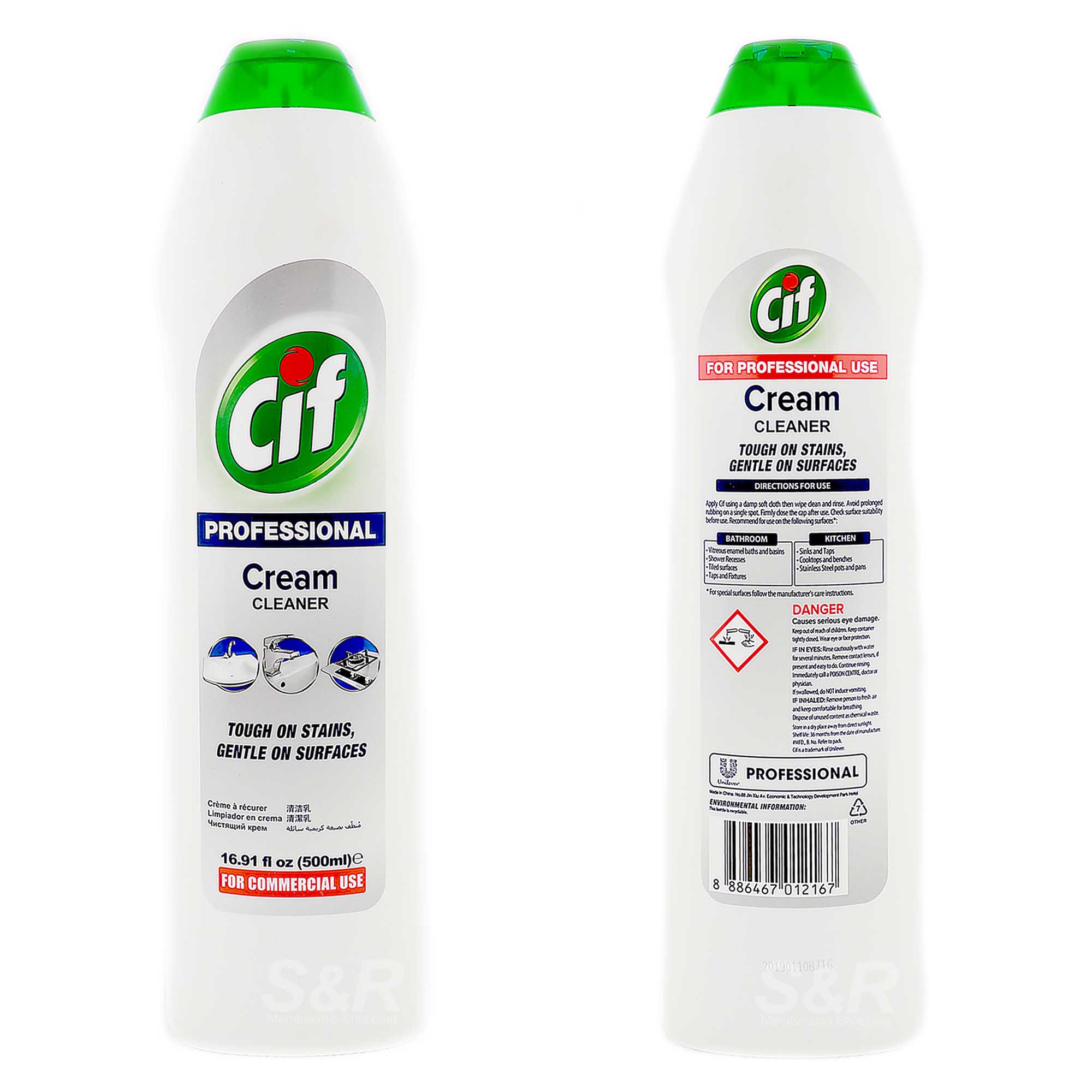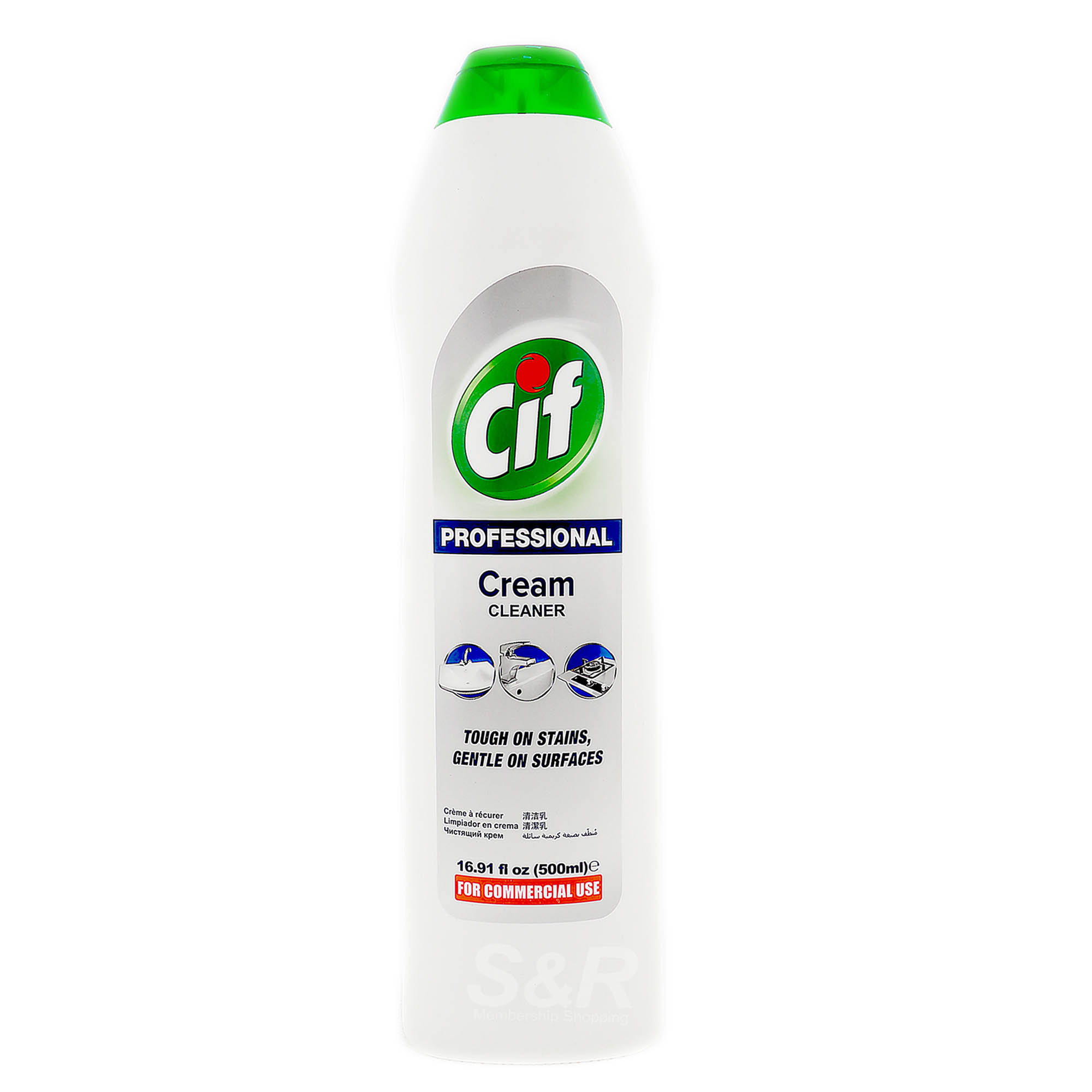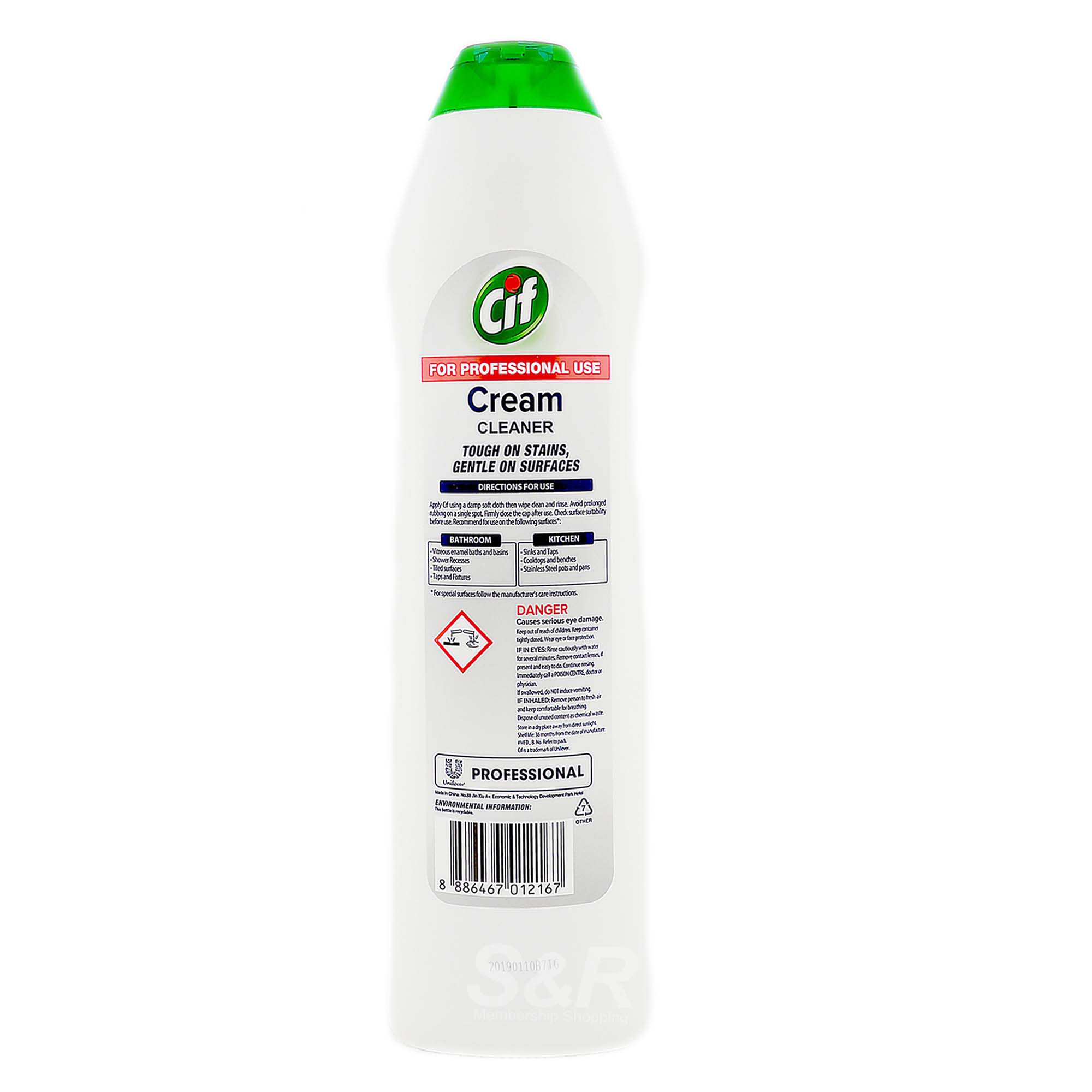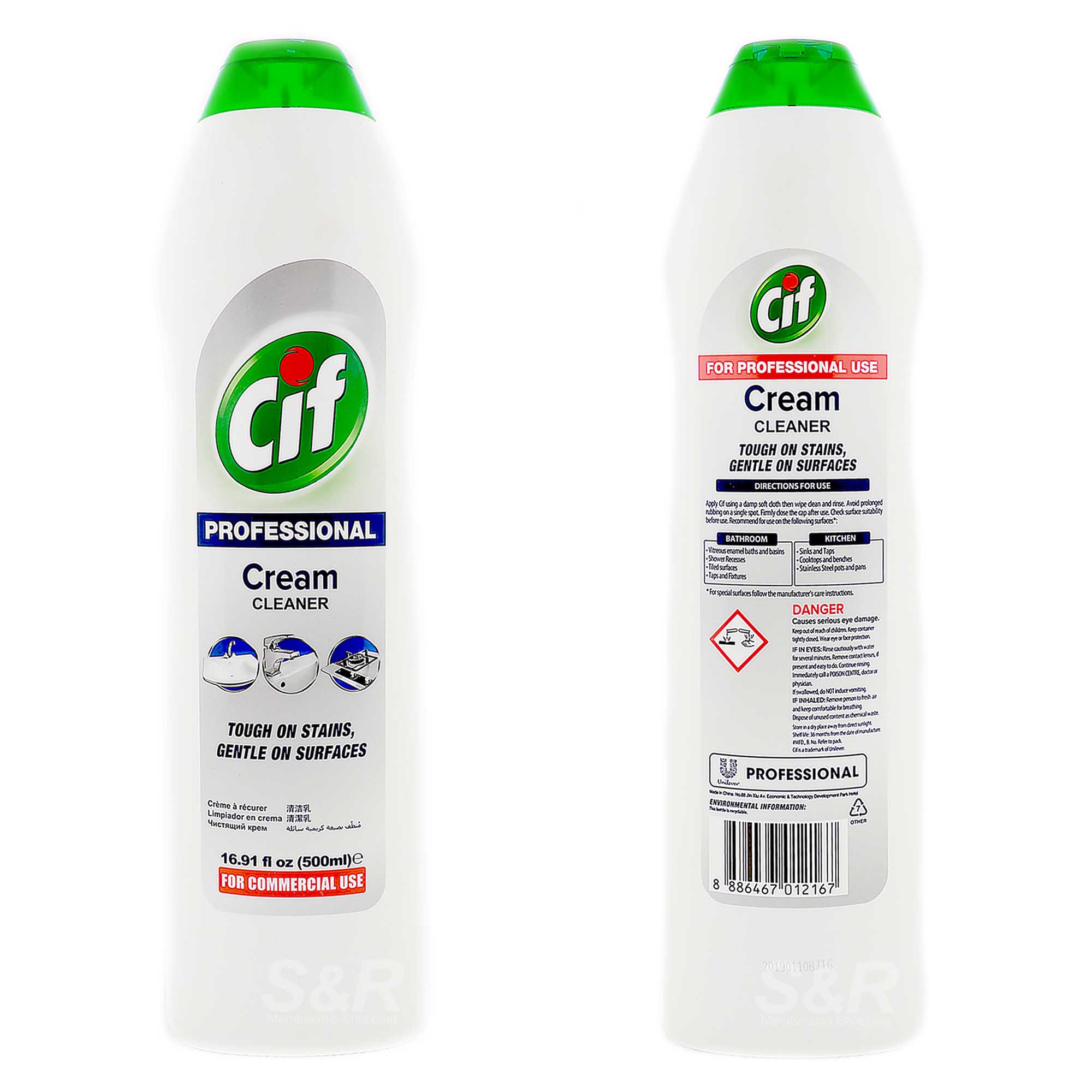 Cif Professional All Purpose Cream Cleaner 500mL
Features:
Single Item
Multi-purpose cleaner in 1 plastic bottle
Effective on burnt-on food, soap scum, and stubborn stains
Formulated to effectively remove most stains: Food residues, Light Grease, Watermarks, designed to tackle tough cleaning with minimum effort
Can be used on ceramic, enamel, stainless steel & chrome surfaces
Actual Weight: 0.78 KGs
Product Dimensions: 3 x 2 x 10.5
---
When stuck in your home, aside from your favorite hobbies of watching your favorite television shows and cooking in your admirable kitchen with the amazing dishes that you feed your family; it is cleaning that makes the most out of your time at home. Aside from it being oddly satisfying, it also secures your home by being dirt, germ, virus, and bacteria-free!

There's no way to do this than using your trusted household brand, Cif! It helps maintain the cleanliness inside your home by making every corner of it safe for you and your family. Try Cif and CIF-for yourself the results! Get yours now at S&R Membership Shopping!

Keep out of reach of children

Multi-surface cleaners have a shelf life lasting to two years when stored properly.