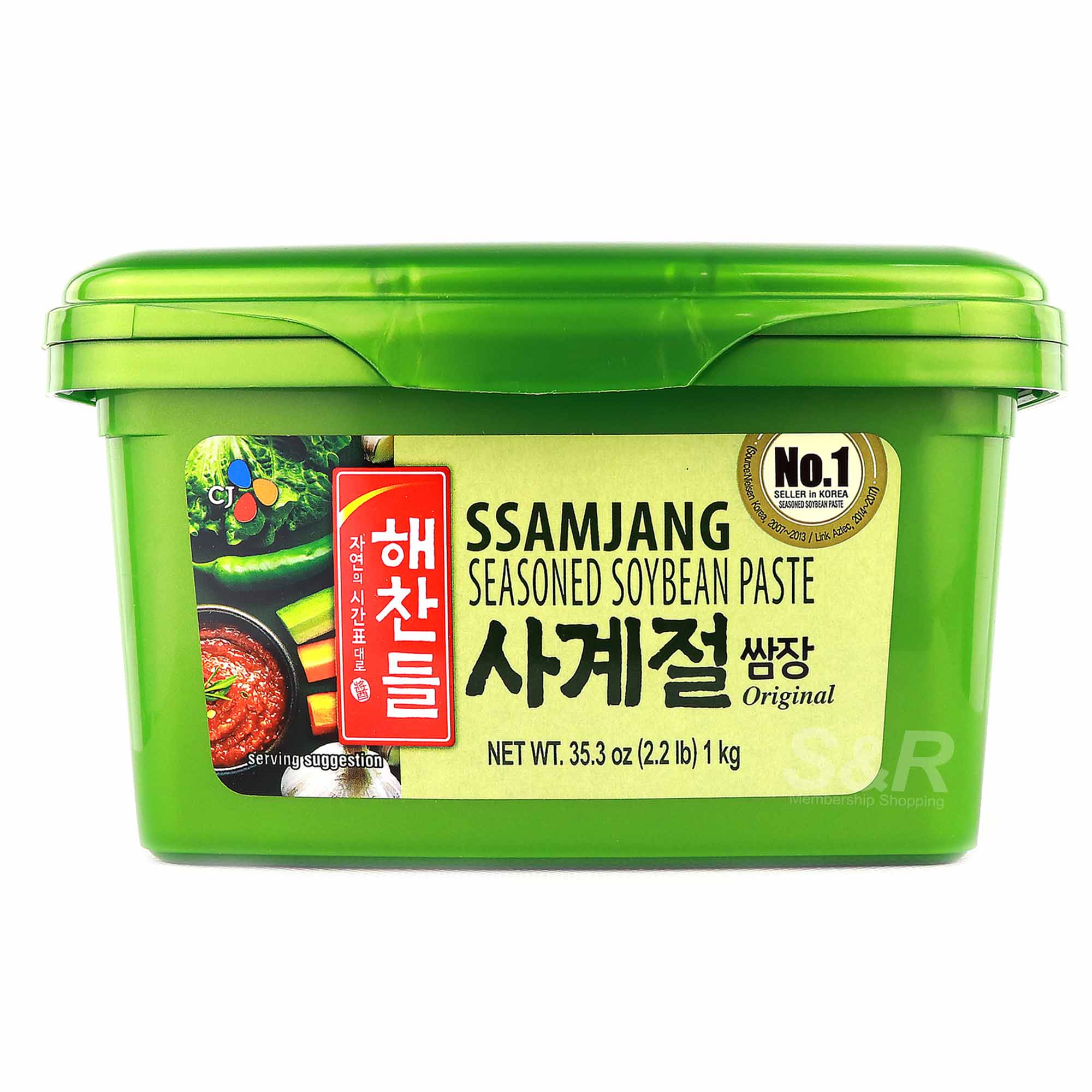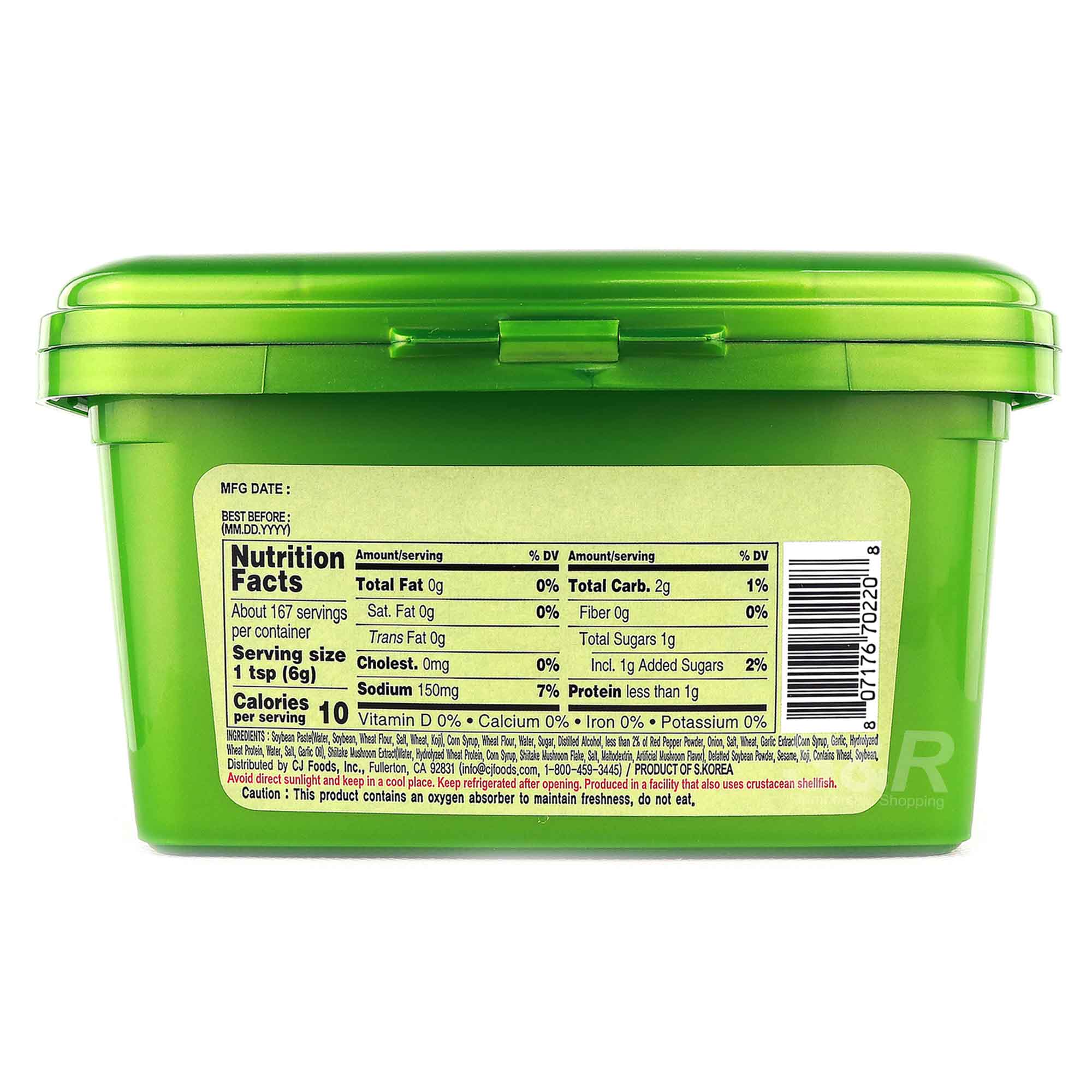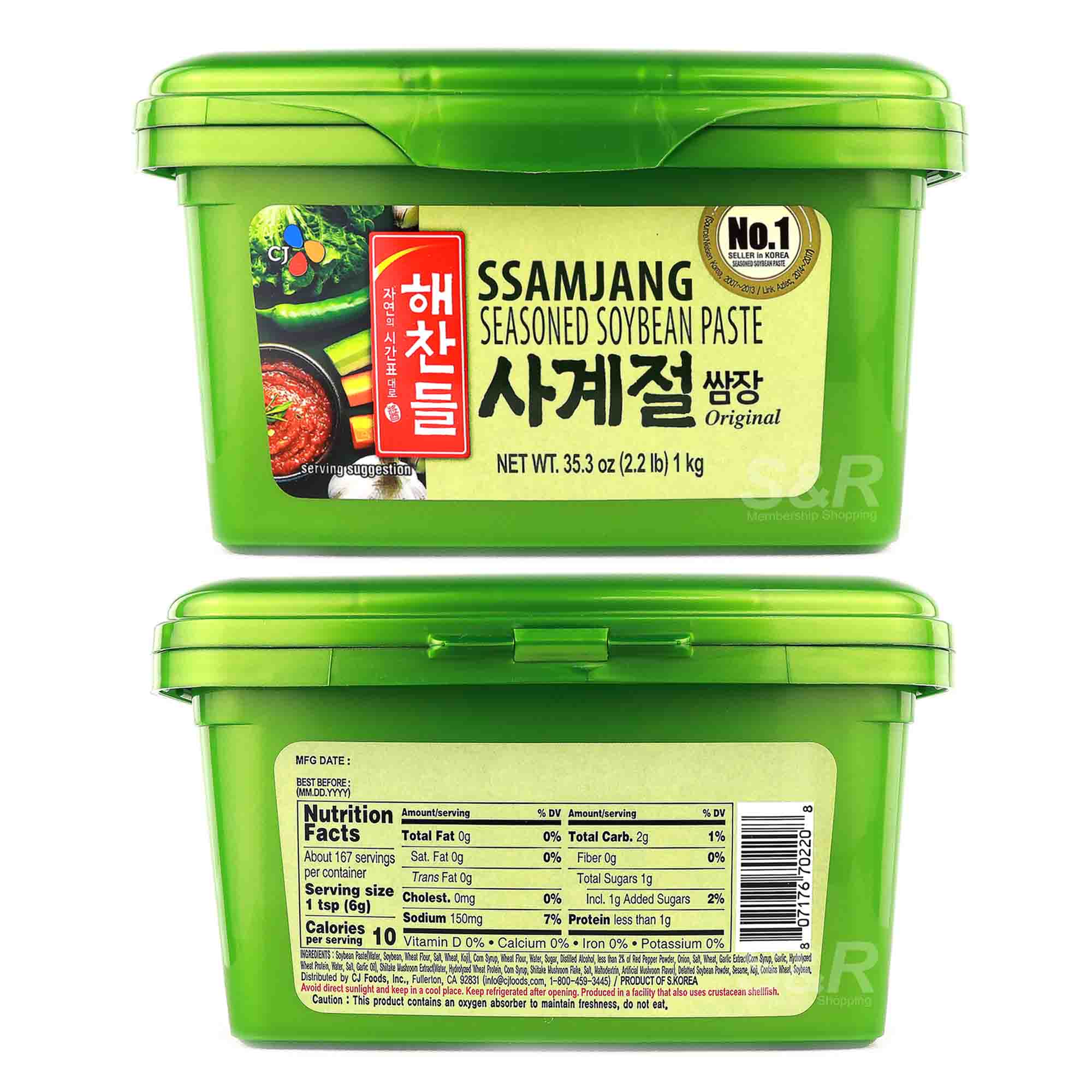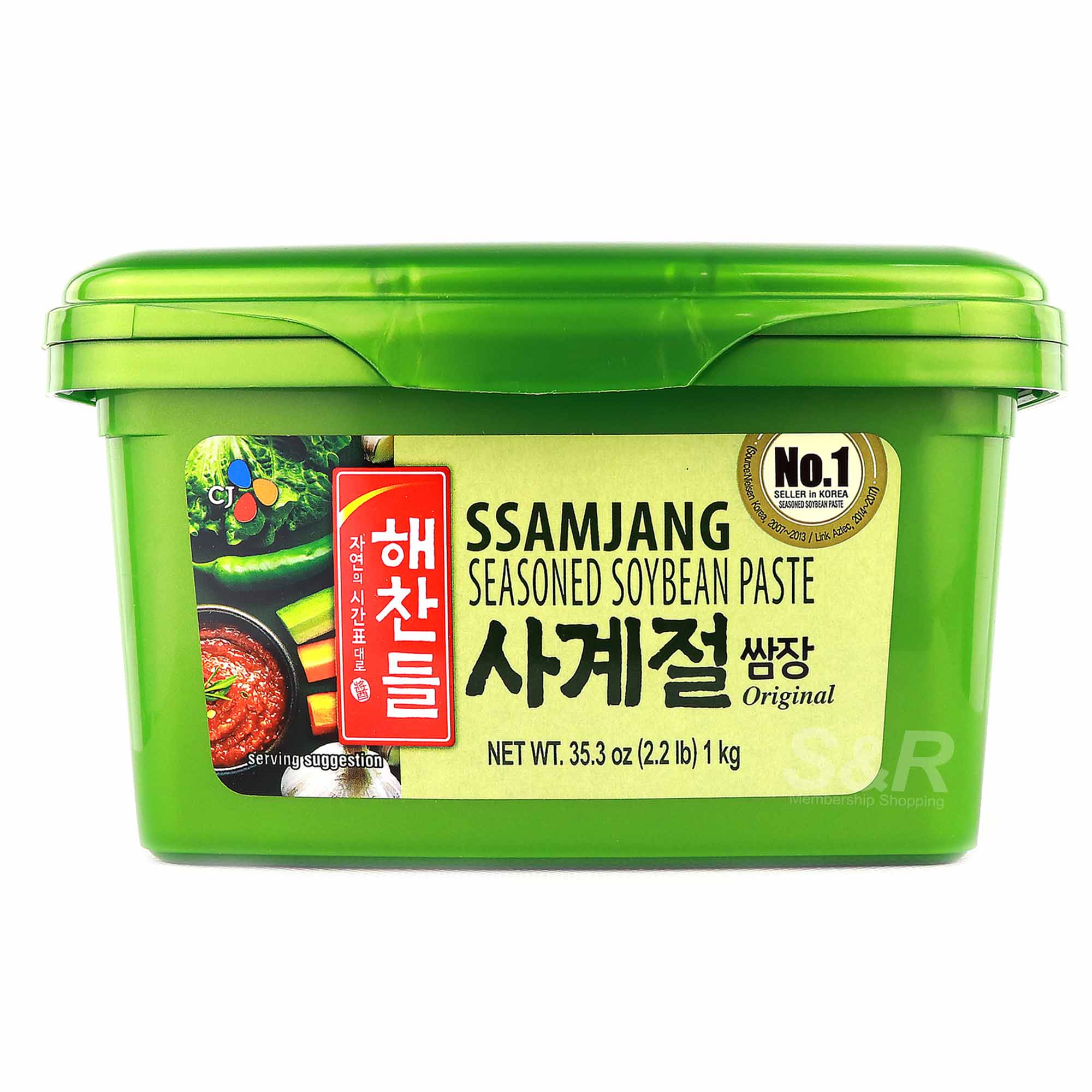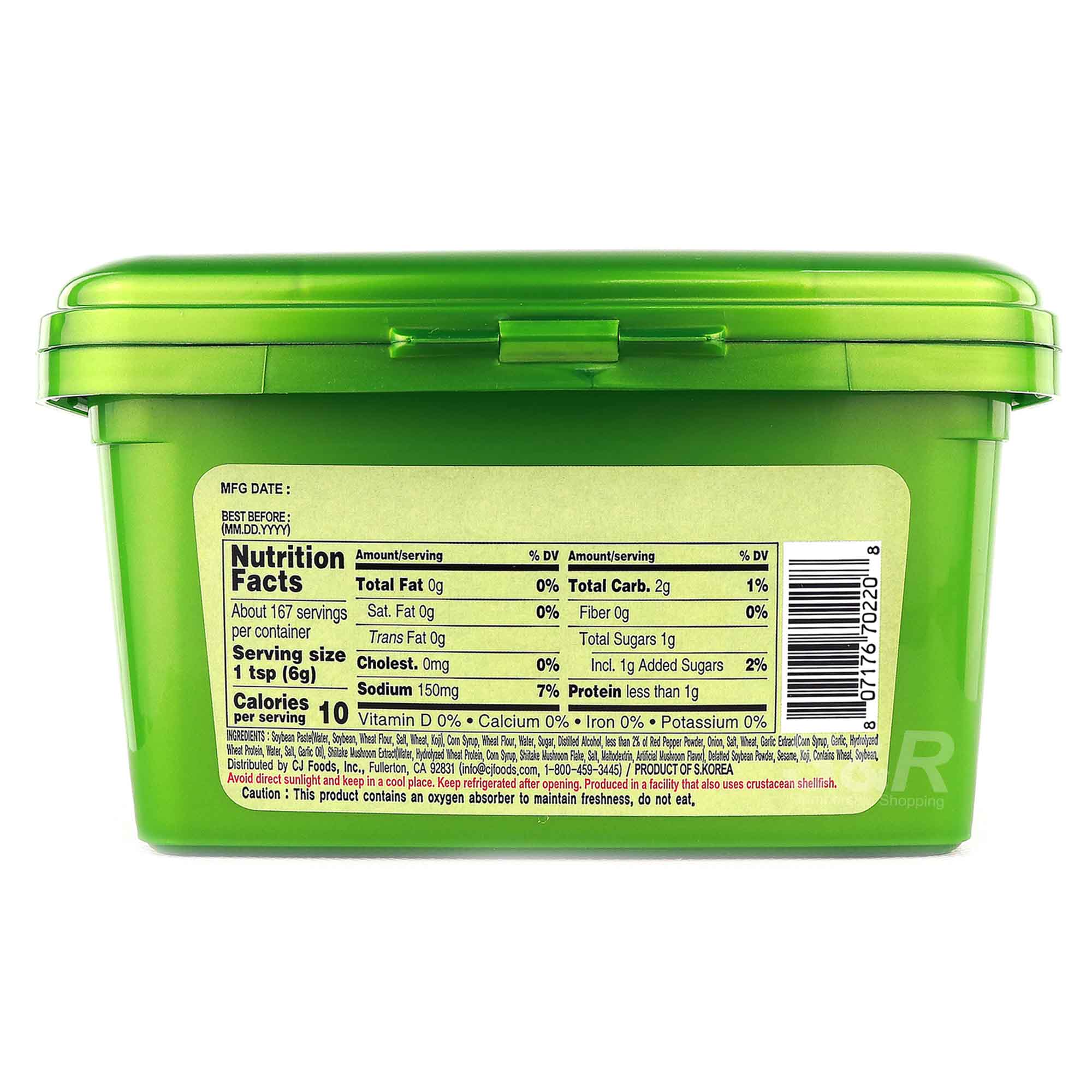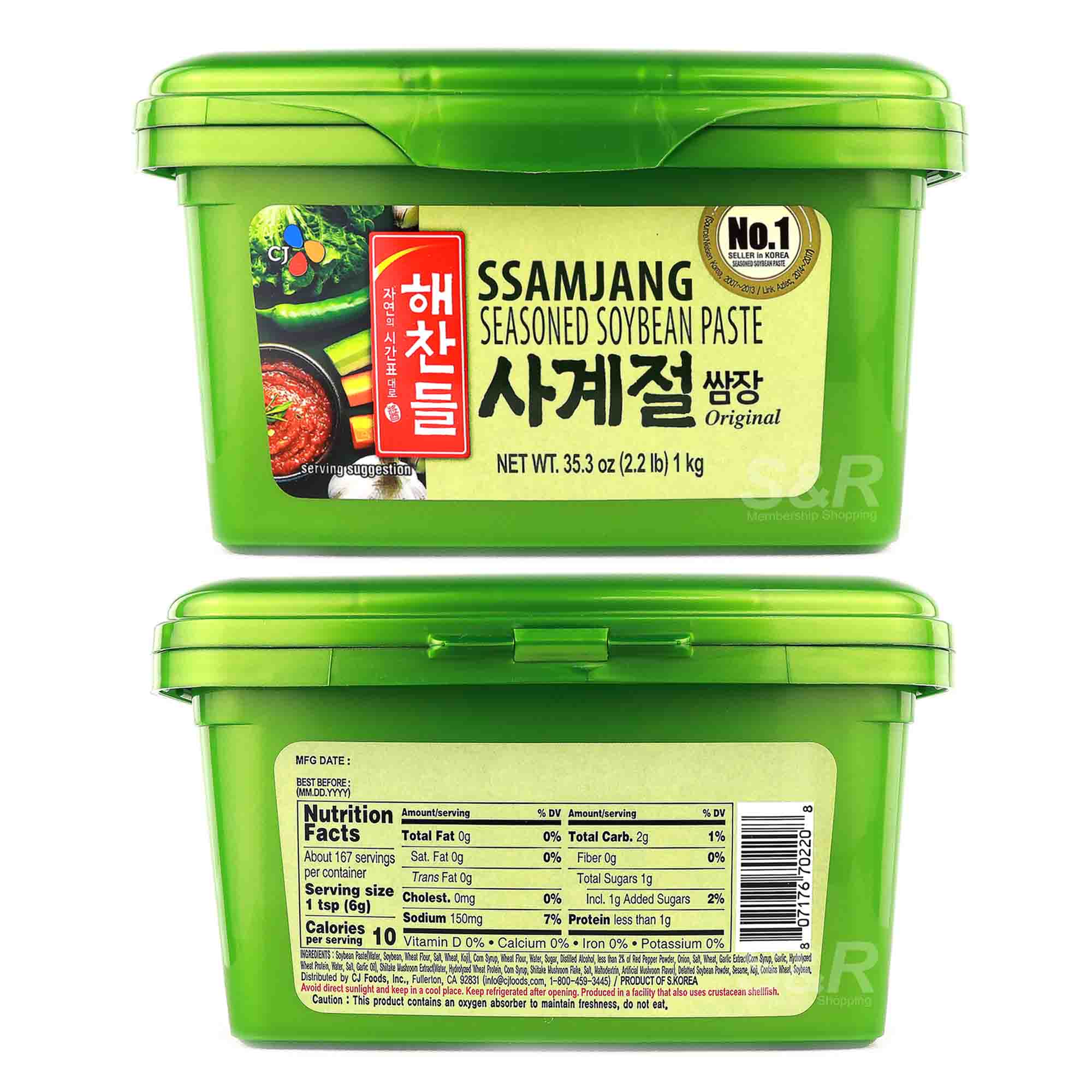 Ssamjang Seasoned Soybean Paste Original Flavor 1kg
Features:
Single Item
Seasoned Soy bean paste in a plastic container
Savory and sour
Perfect for your beef and pork
Product of South Korea
Actual Weight: 1.12 KGs
Product Dimensions: 7.08 x 7.08 x 4.33
---
When you're craving for some Korean dish, yet you don't have the extra cash to spend in a fancy Korean Restaurant. Might as well do it on your own, in the comforts of your home! With Ssamjang Seasoned Soybean Paste, your samgyupsal or Korean BBQ cravings will be satisfied easily!

Ssamjang offers the authentic Korean seasoning of the creamy and tangy Soy bean paste processed to perfection to satisfy your taste buds. Try it now and enjoy the taste of Korea in your own lunch table. Get yours now at S&R Membership Shopping!

Consume upon opening.

Store in a dry, cool place.

Shelf life may last up to 1 year if stored in a favorable area or refrigerated and unopened. Store inside a tightly sealed container.