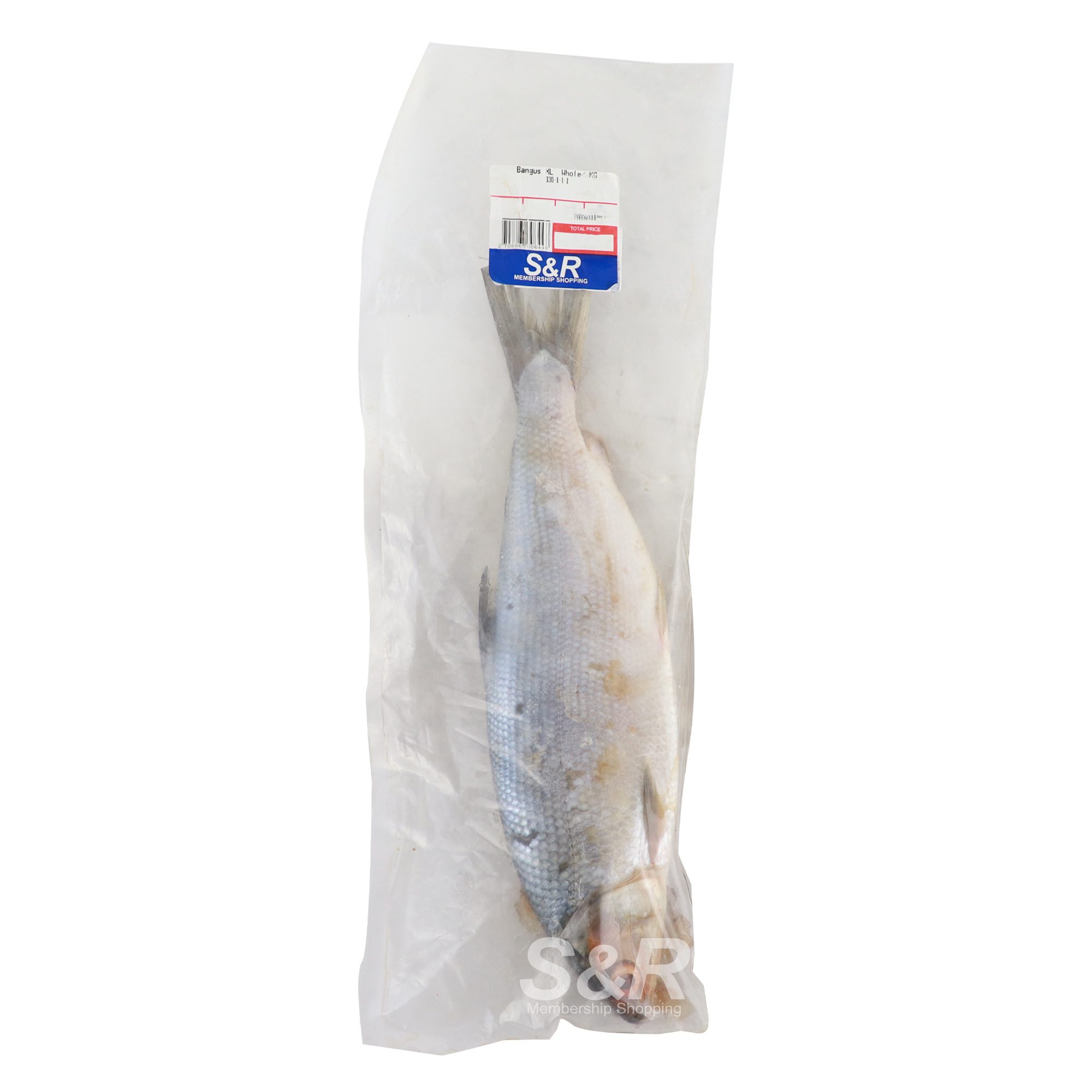 S&R Bangus XL Whole approx. 1.3kg
Features:
Sold per pack, priced per kilogram
Premium Choice of Bangus in 1 pack
100% Organic
Fresh from farm-to-table
High in Protein, Niacin, and Vitamin B12
Actual Weight: 1.3 KGs
Product Dimensions: 6.3 x 2.5 x 18.8
---
Get more bang for your buck with S&R's Bangus XL! Feed the whole family with this extra big S&R Bangus XL. It's not just large. It's EXTRA LARGE! Fresh from the catch, S&R's Whole XL Bangus is a wonderful dish for any occasion. Grill it for Sunday lunch, sip it with sinigang soup, stuff it to make relleno, or you can use it as an alternative for classic dishes -- Bangus Bistek anyone?

Grab your own pack now and show how much you EXTRA care for them. The whole family will surely enjoy S&R Bangus XL Whole!

We ensure you that it's Always Fresh and Delivered Daily.We guarantee the FRESHNESS and QUALITY satisfaction of this product. We'll make sure to deliver it right at your doorstep with any applicable use by, sell by, best by, or expiration dates.

Highly recommended in following the indicated shelf life and to use the product on the same day the packaging has been opened.