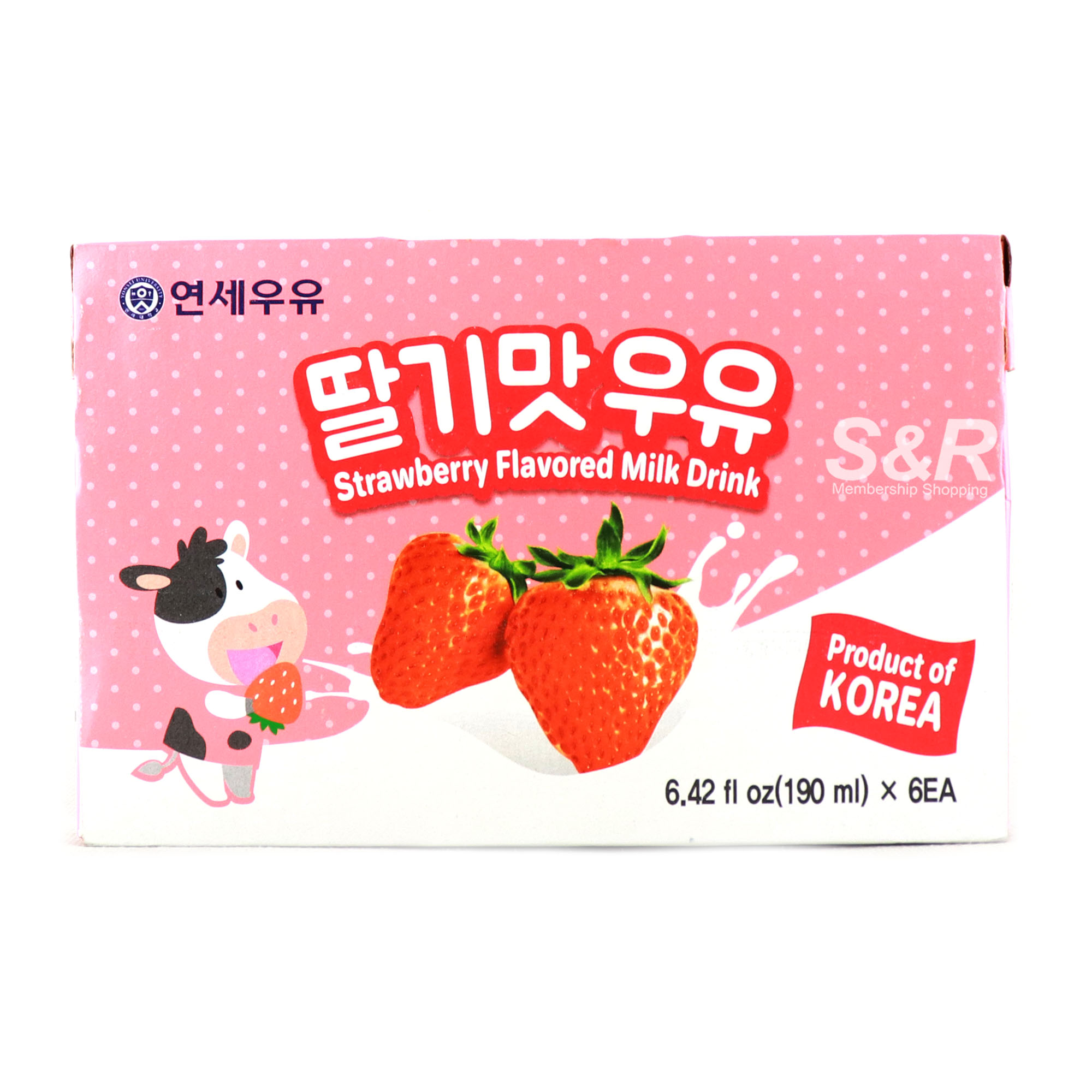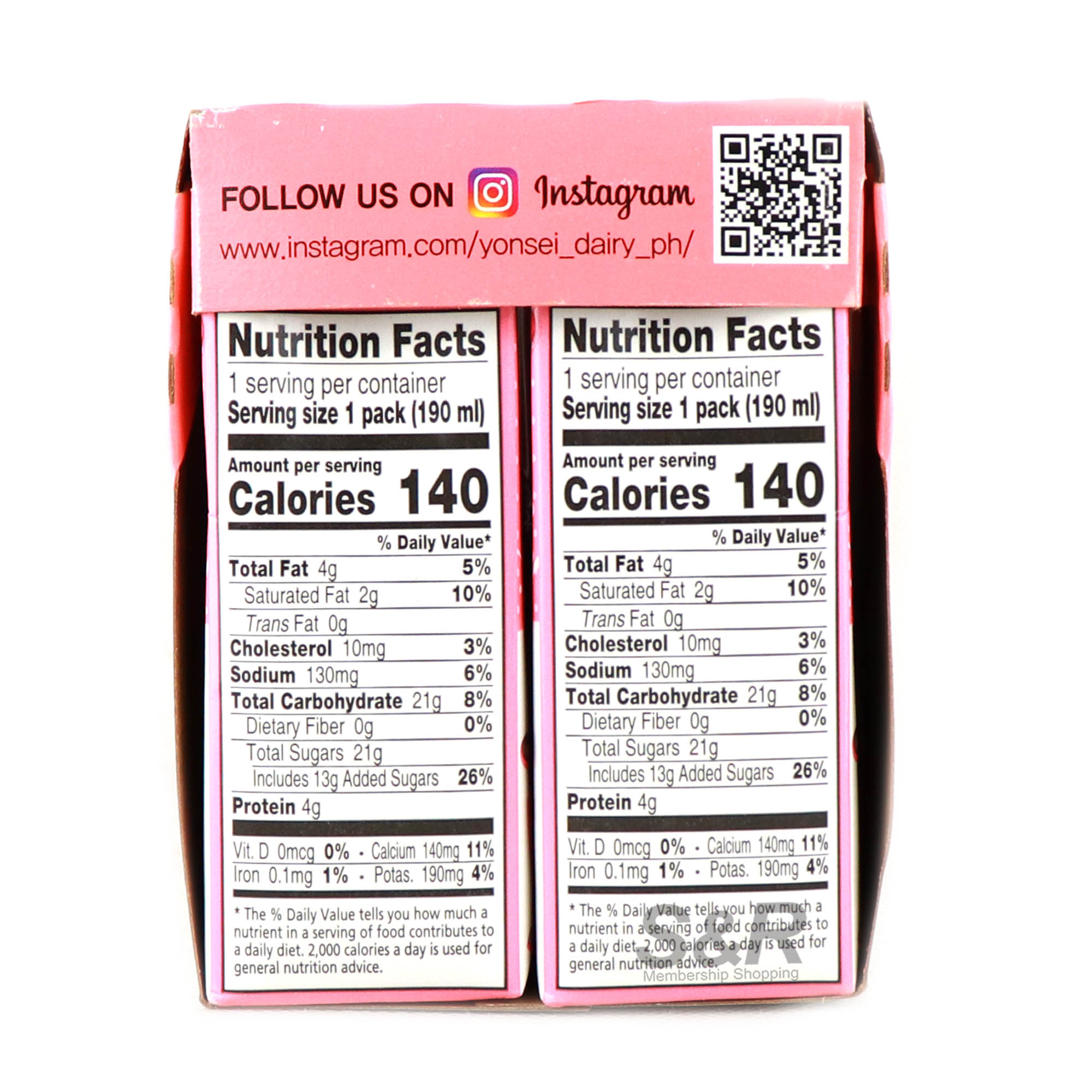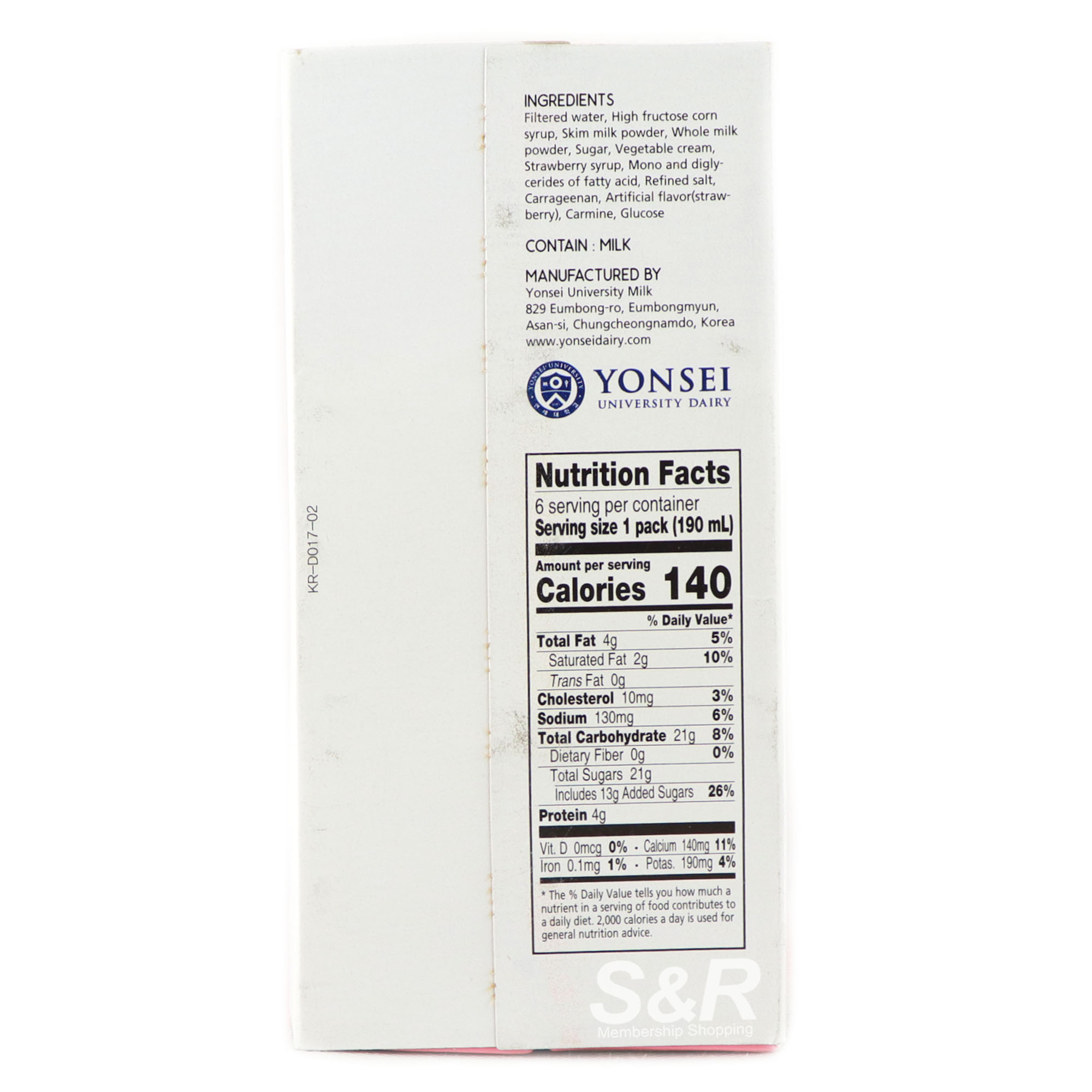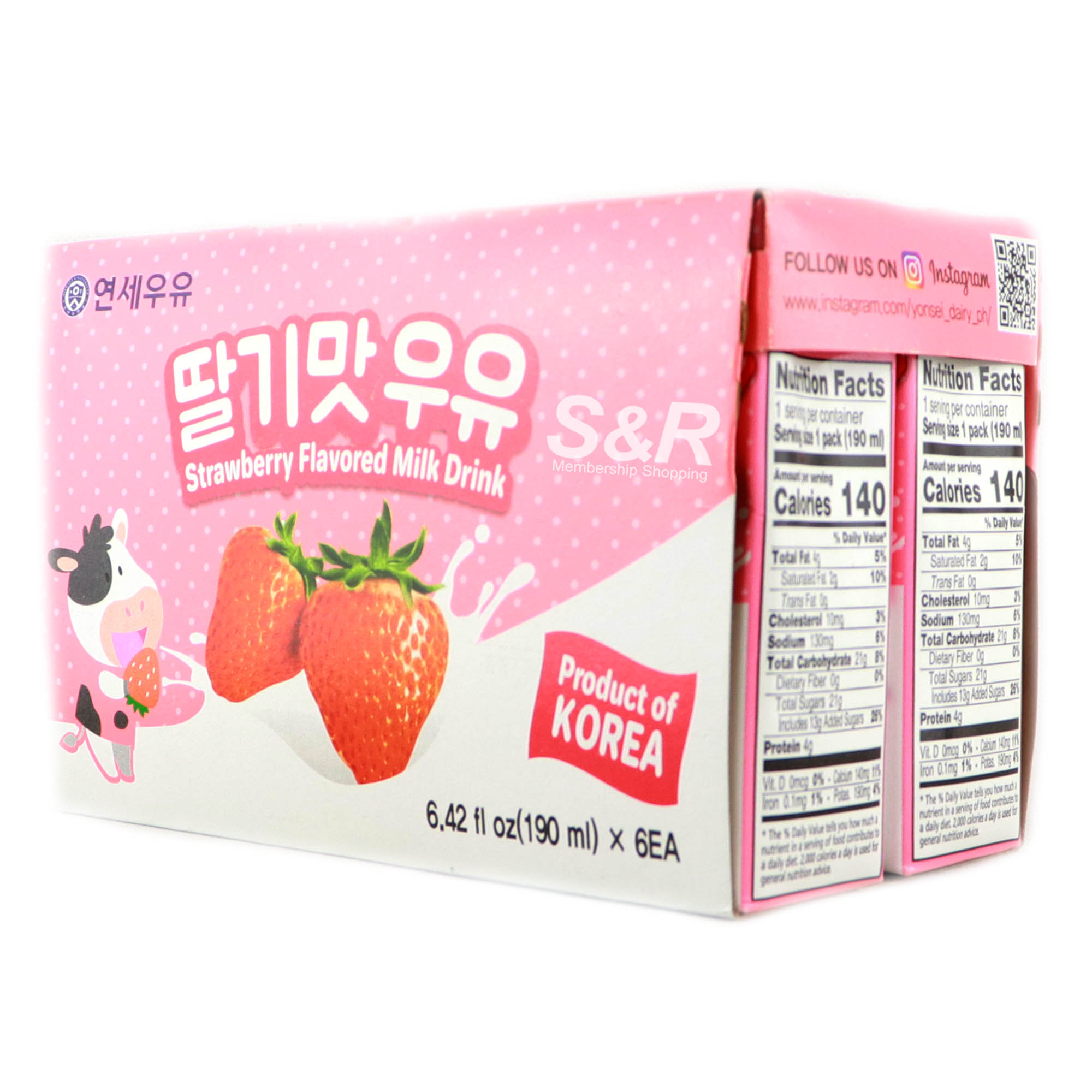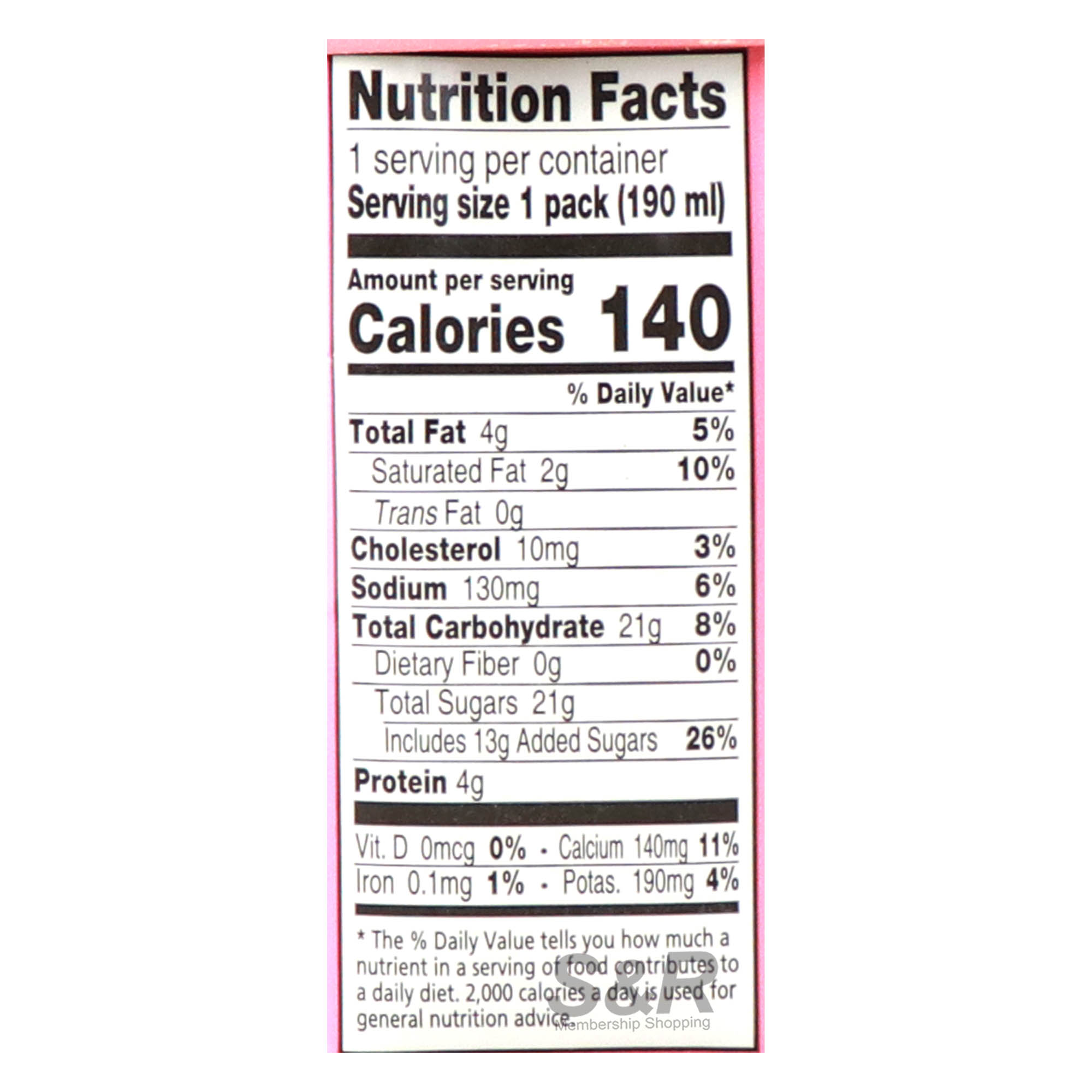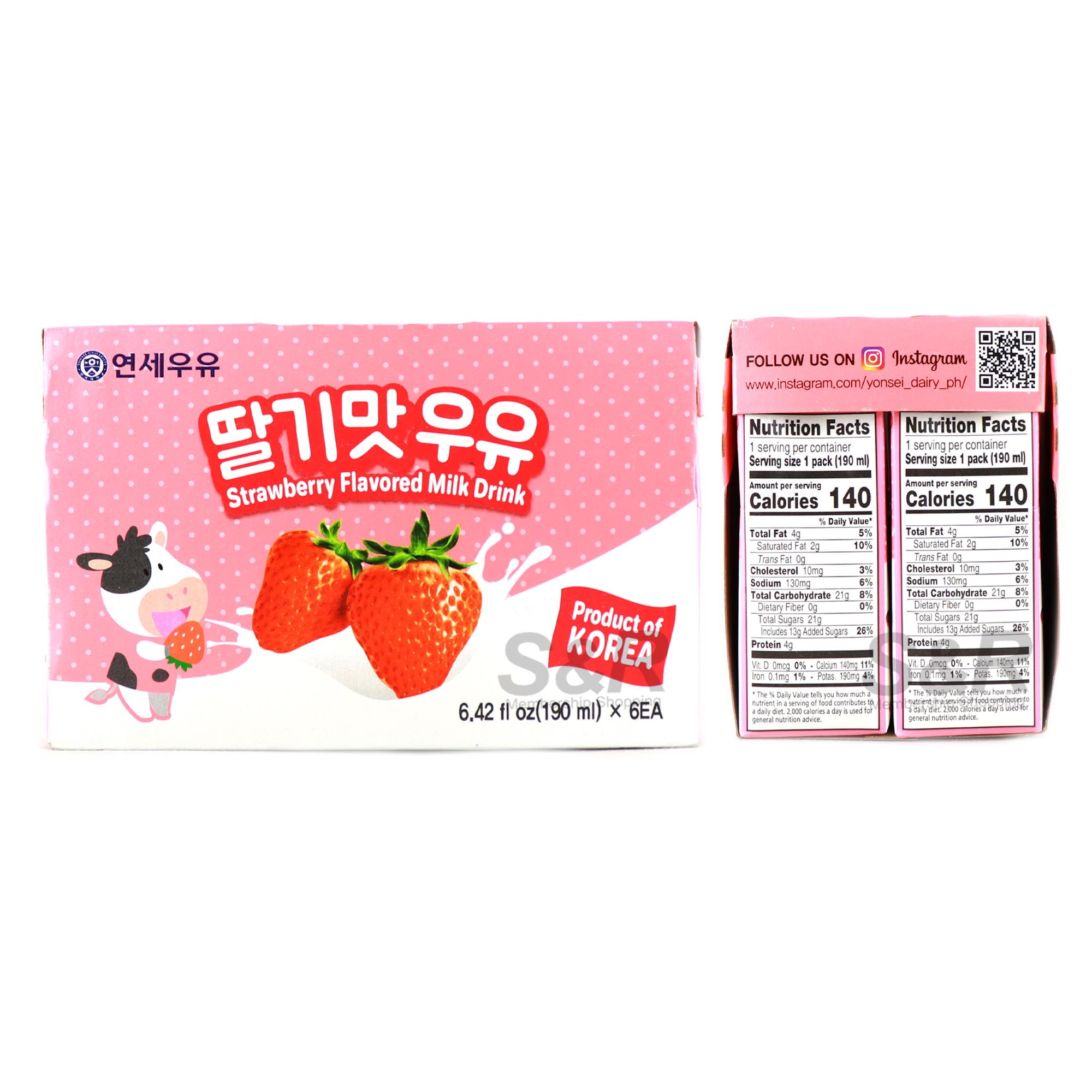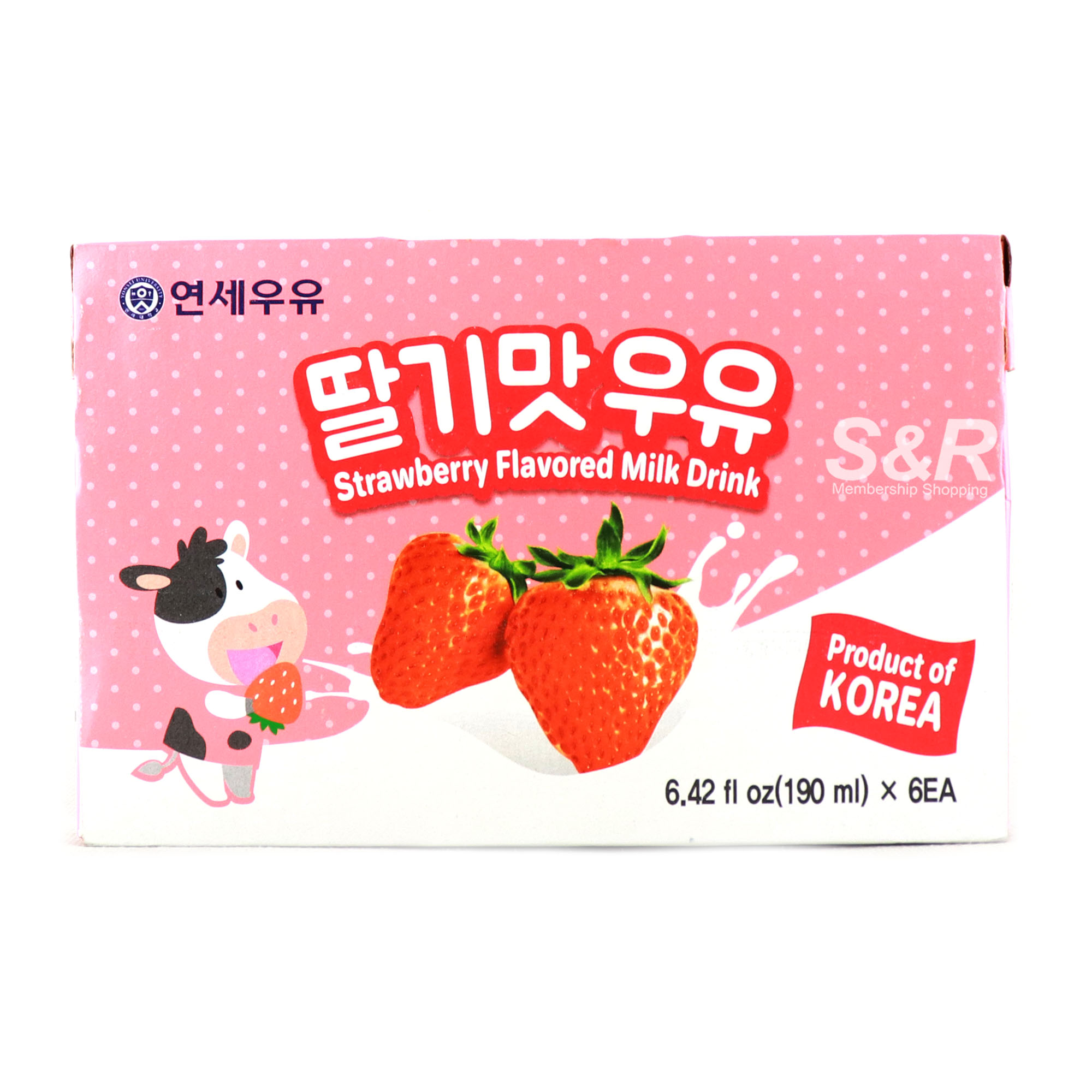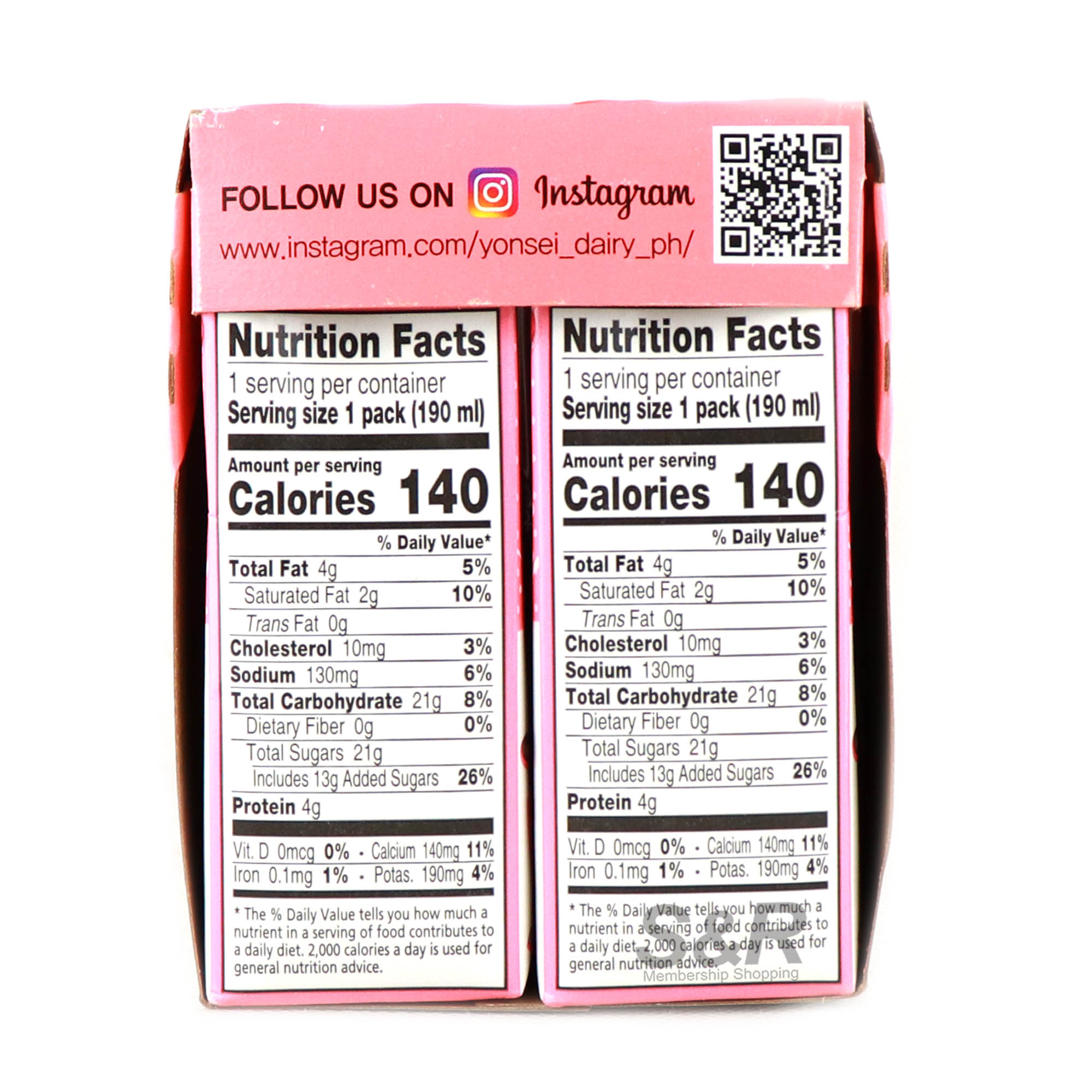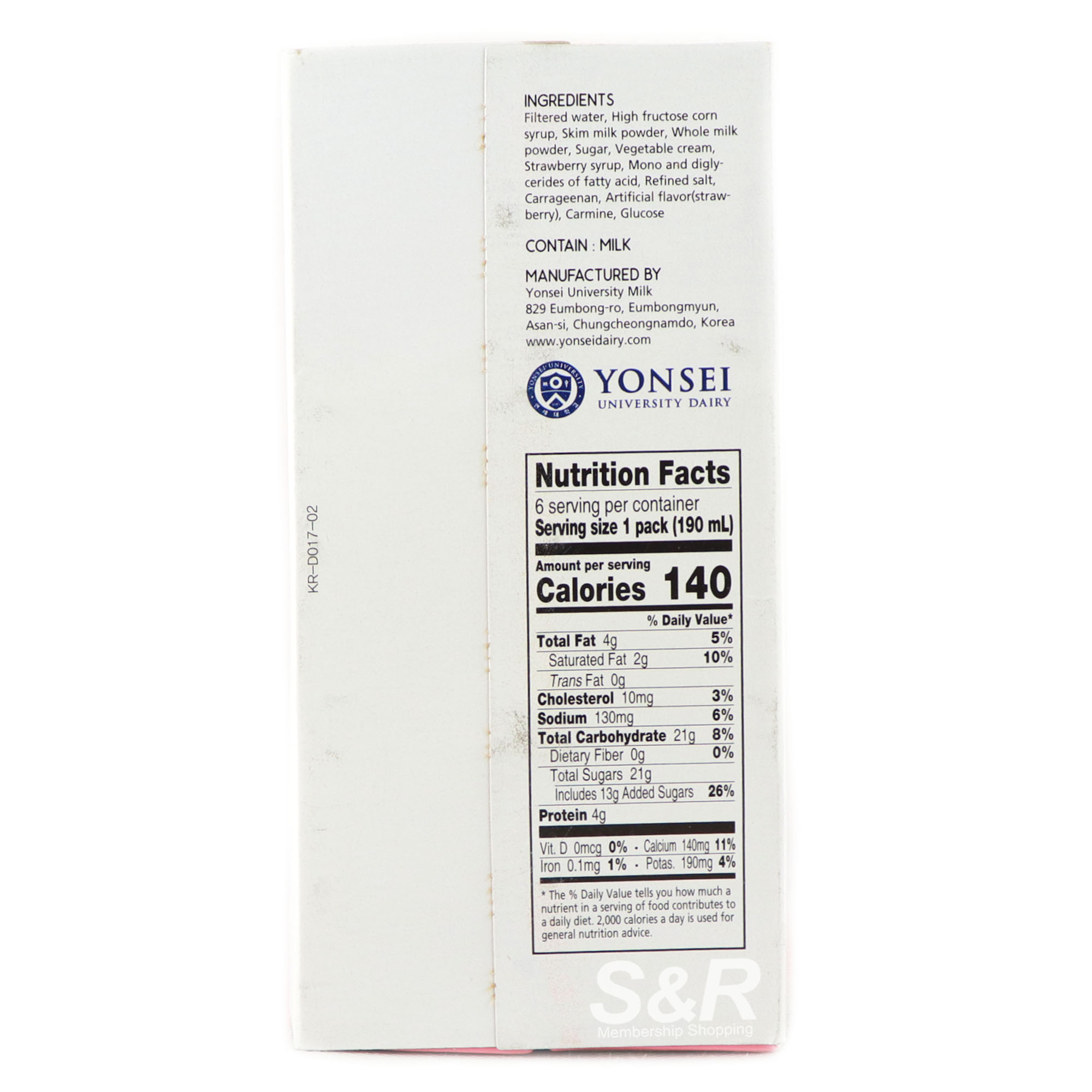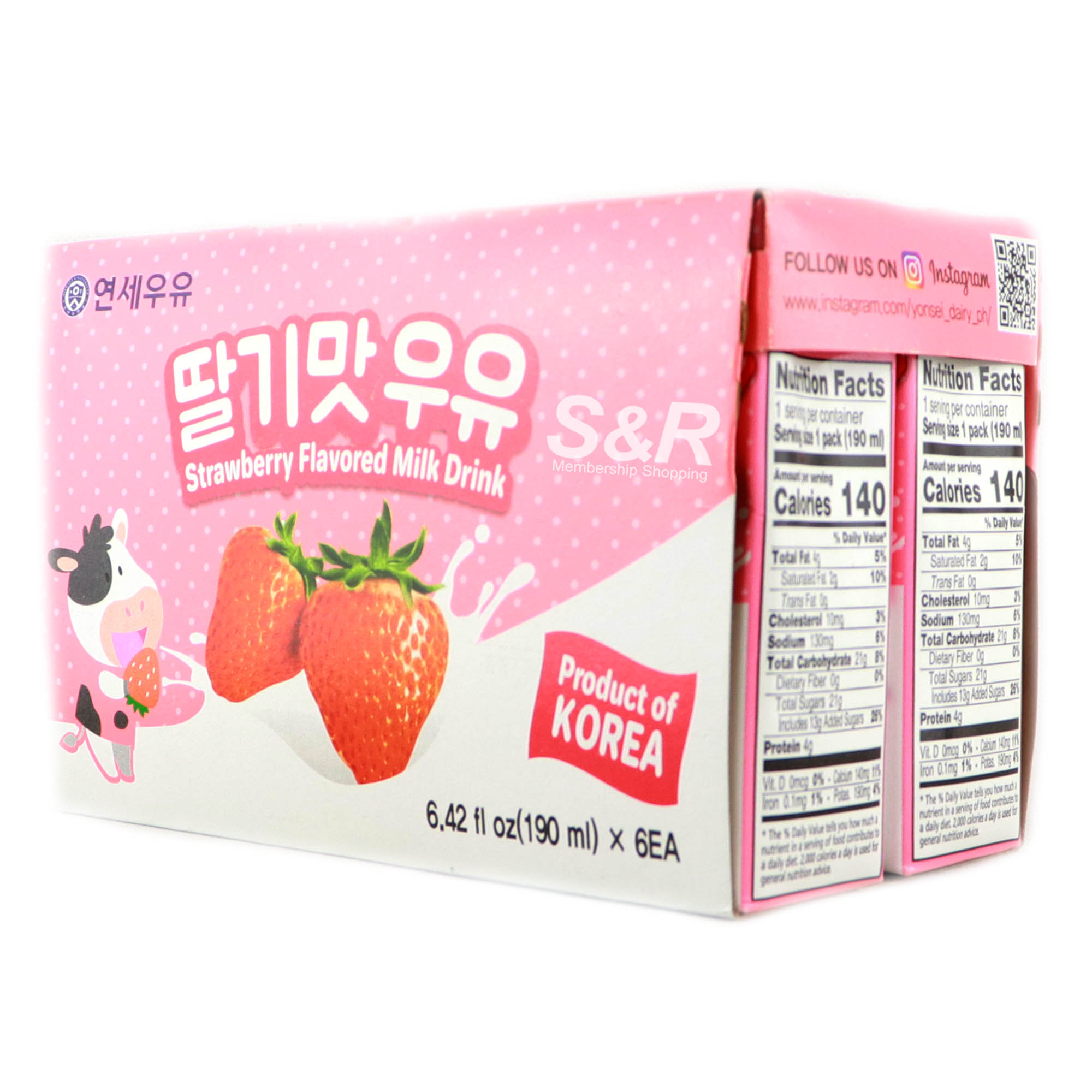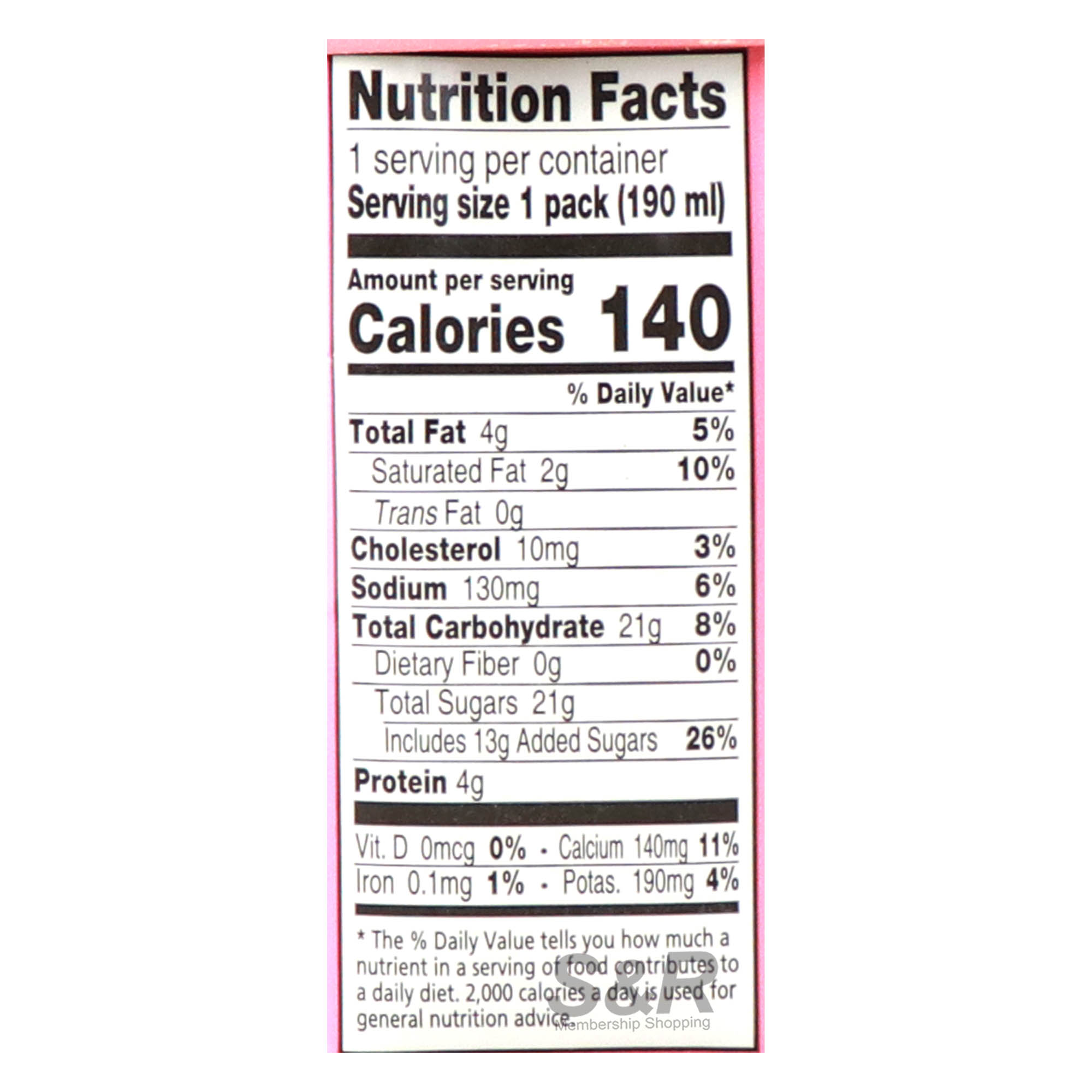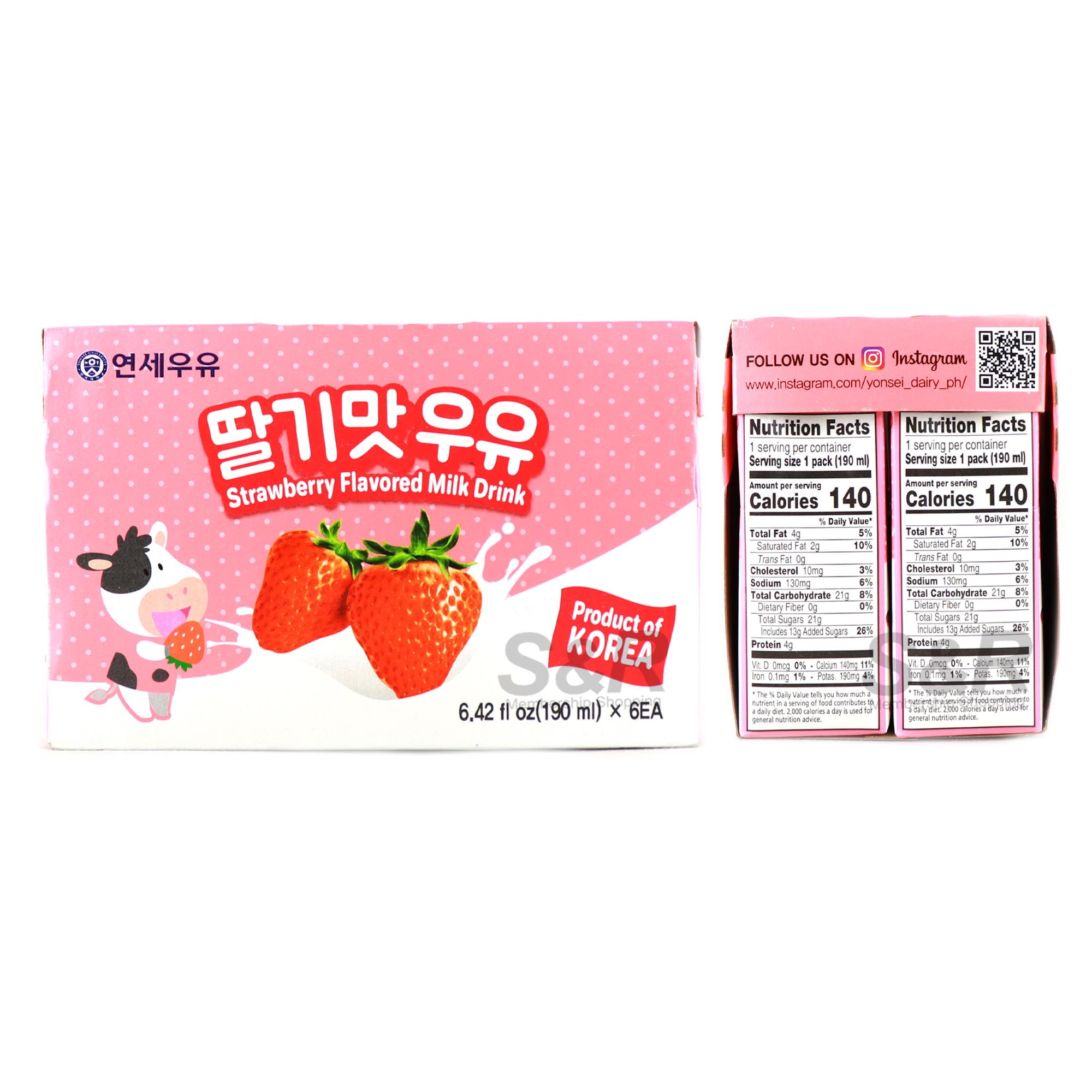 Yonsei Strawberry flavored Milk Drink 6pcs
Features:
Multi-pack (6 milk boxes)
Strawberry Flavored Milk Drink,190mL each in one box
Good source of calcium for stronger bones
Sweet and tasty drink
Product of Korea
Actual Weight: 1.29 KGs
Product Dimensions: 7 x 3 x 4
---
When you mix strawberry and milk, what do you get? An awesome drink! I know the jokes' corny, but this Strawberry Flavored Milk Drink from Yonsei is lightyears away to be considered a joke! It is here and it means serious business... a sweet business. Punch the straw hole and sip the perfectly blended sweet and tangy strawberry milk drink! It bursts with real strawberry flavor that you will definitely love.

Serve it chilled and enjoy it anytime and anywhere. The freshest flavors of Korea is now available even when you are on-the-go! Get yours now at S&R Membership Shopping!

We GUARANTEE FRESHNESS and QUALITY satisfaction with this product, and that it will be delivered with any applicable use by, sell by, best by or expiration dates.

Consume upon opening.

Store in a dry, cool place.

Shelf life may last up to last from 3 to 5 months if stored in a favorable area or refrigerated. Store inside a tightly sealed container.