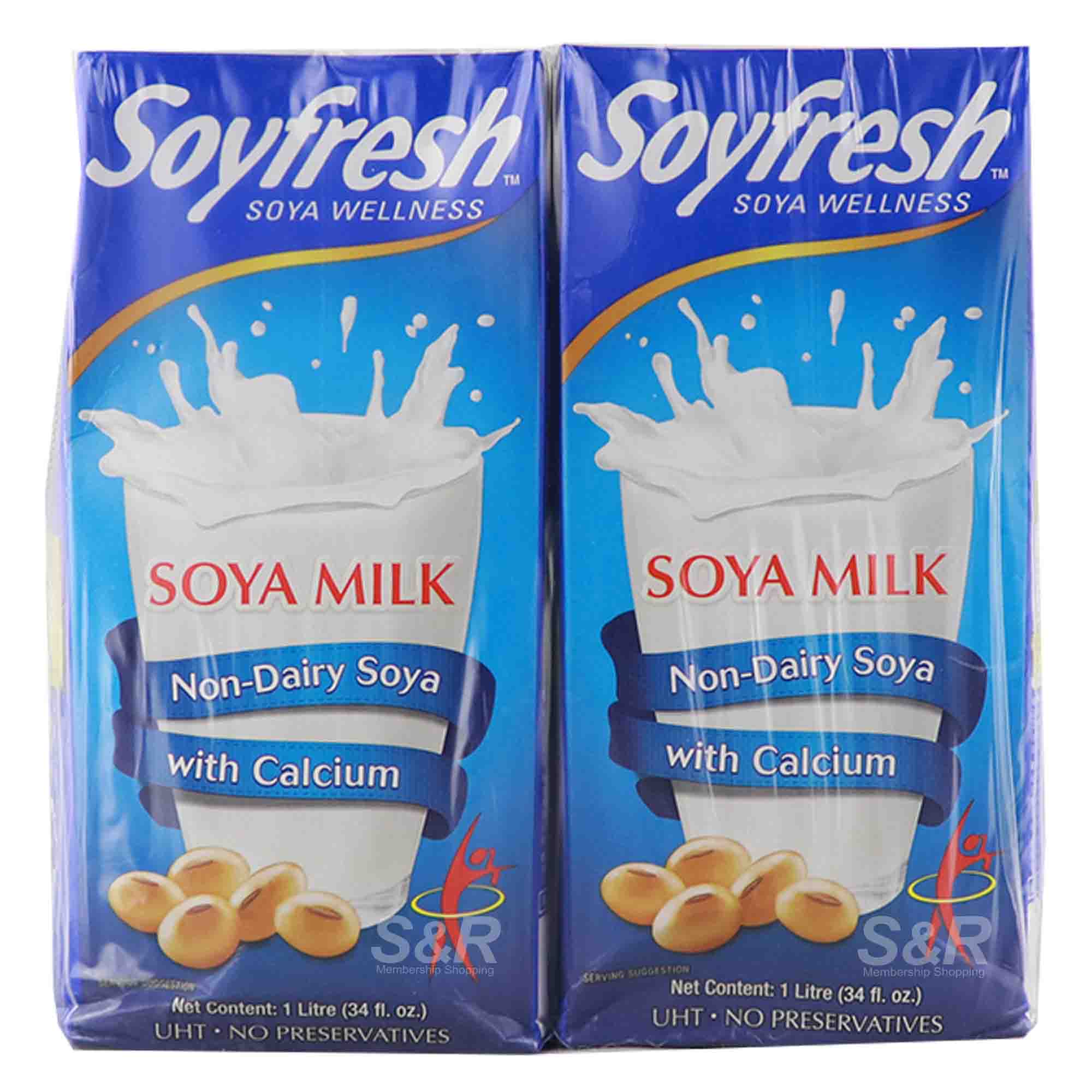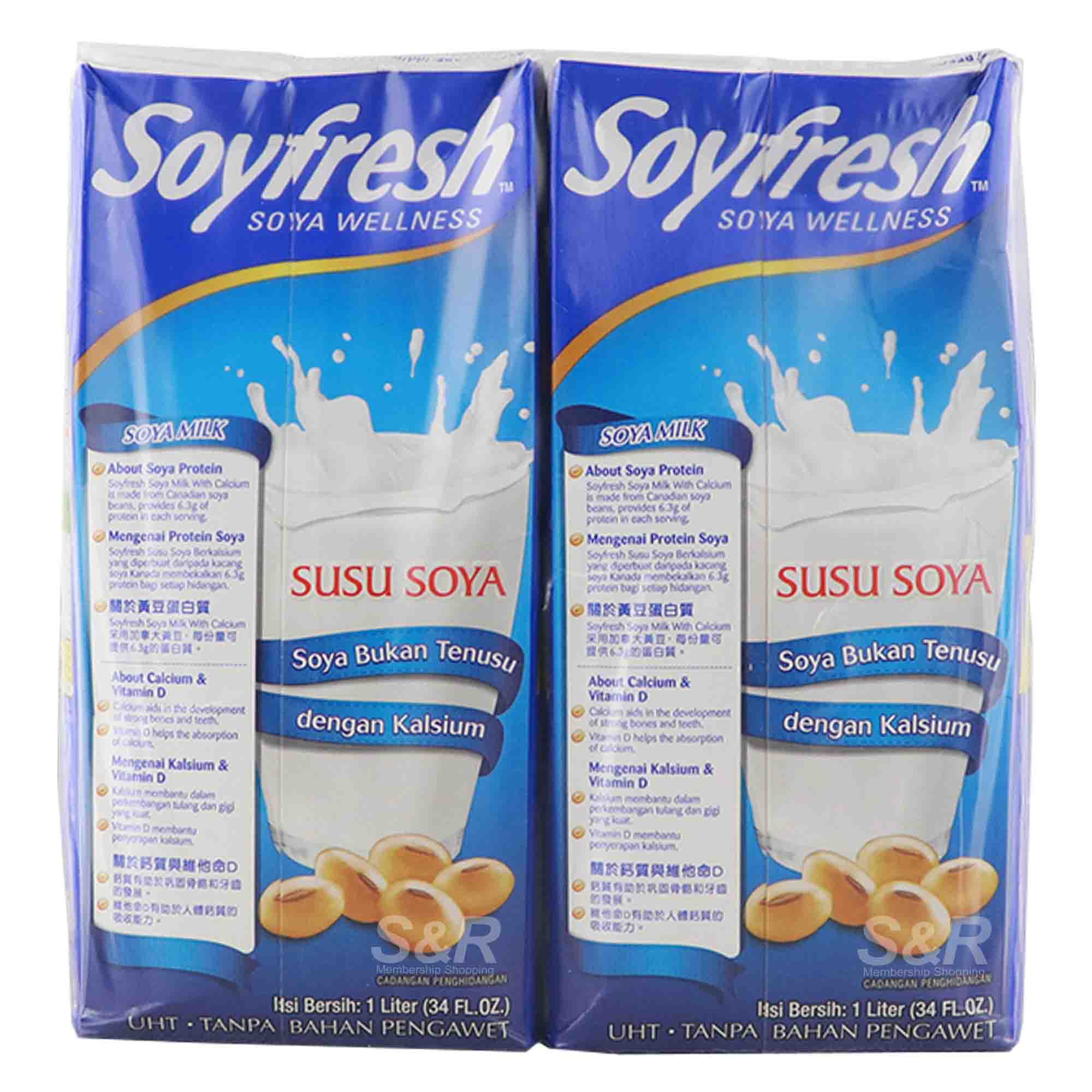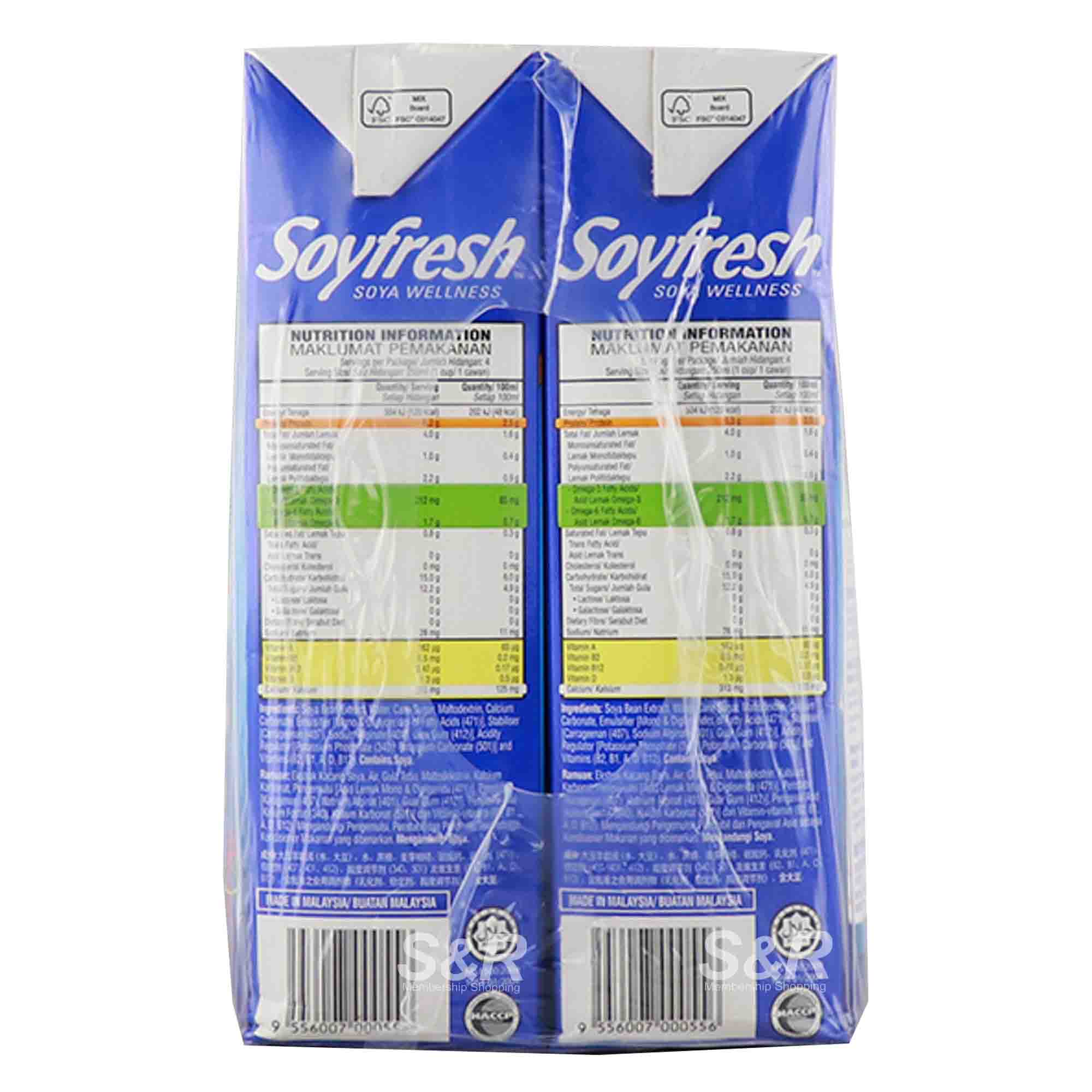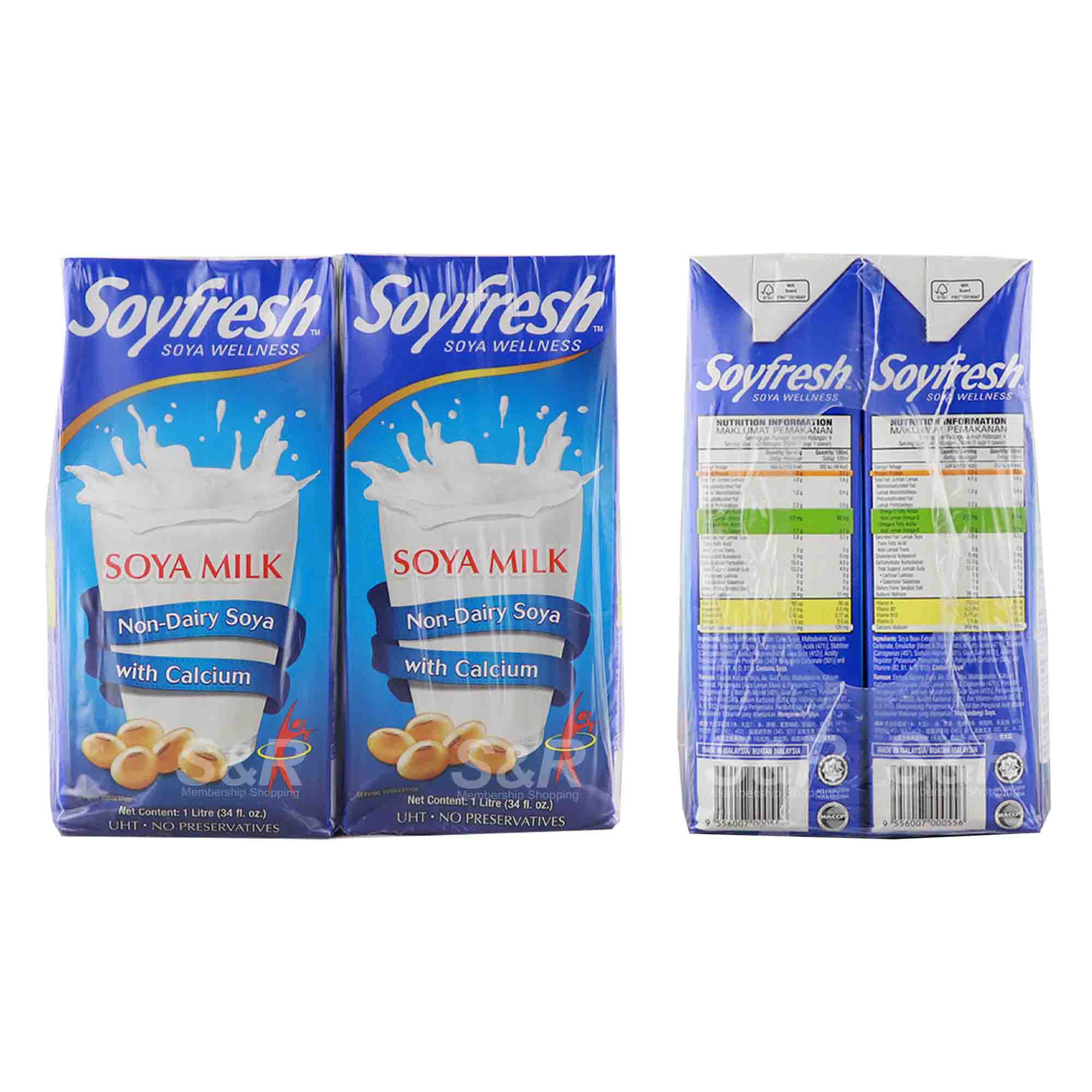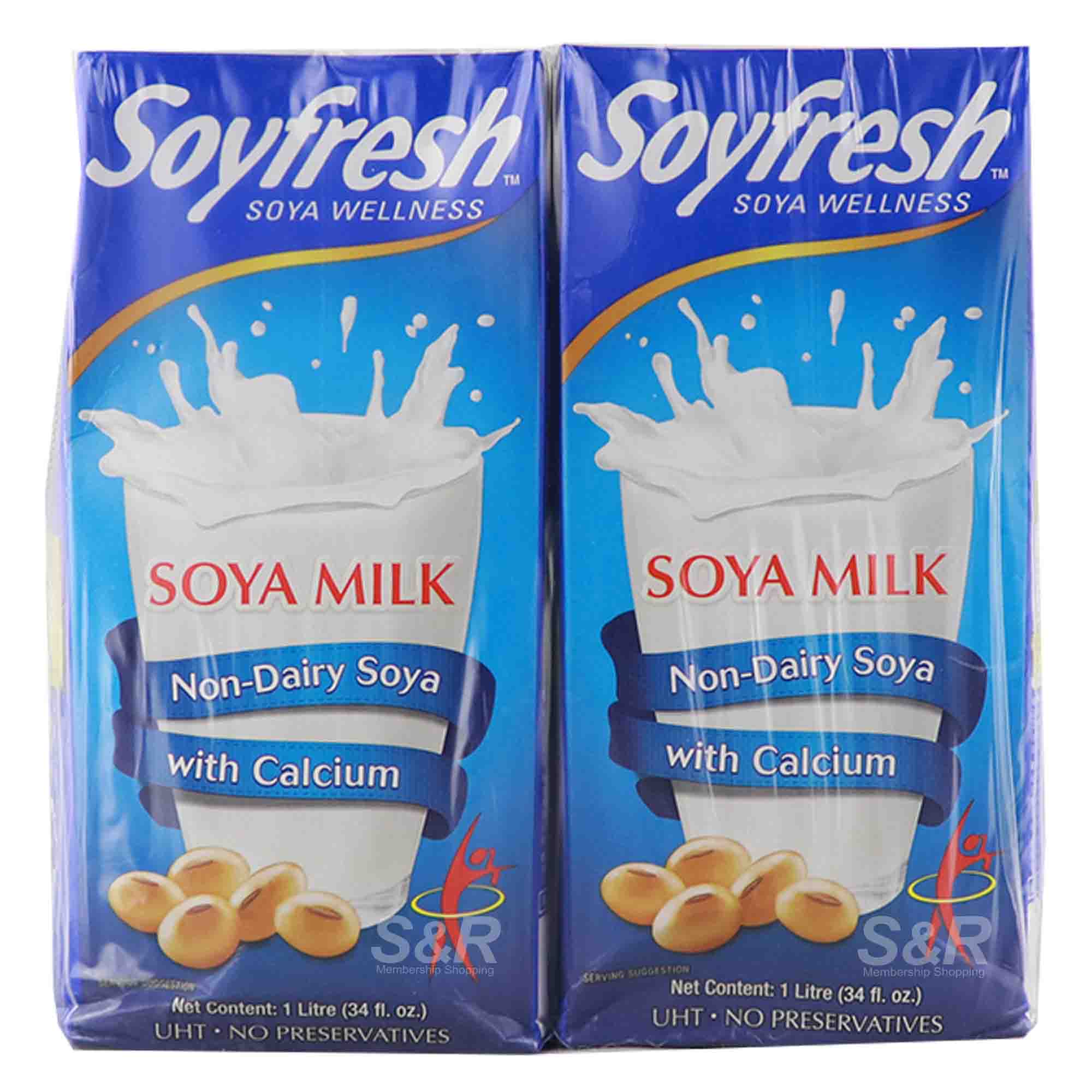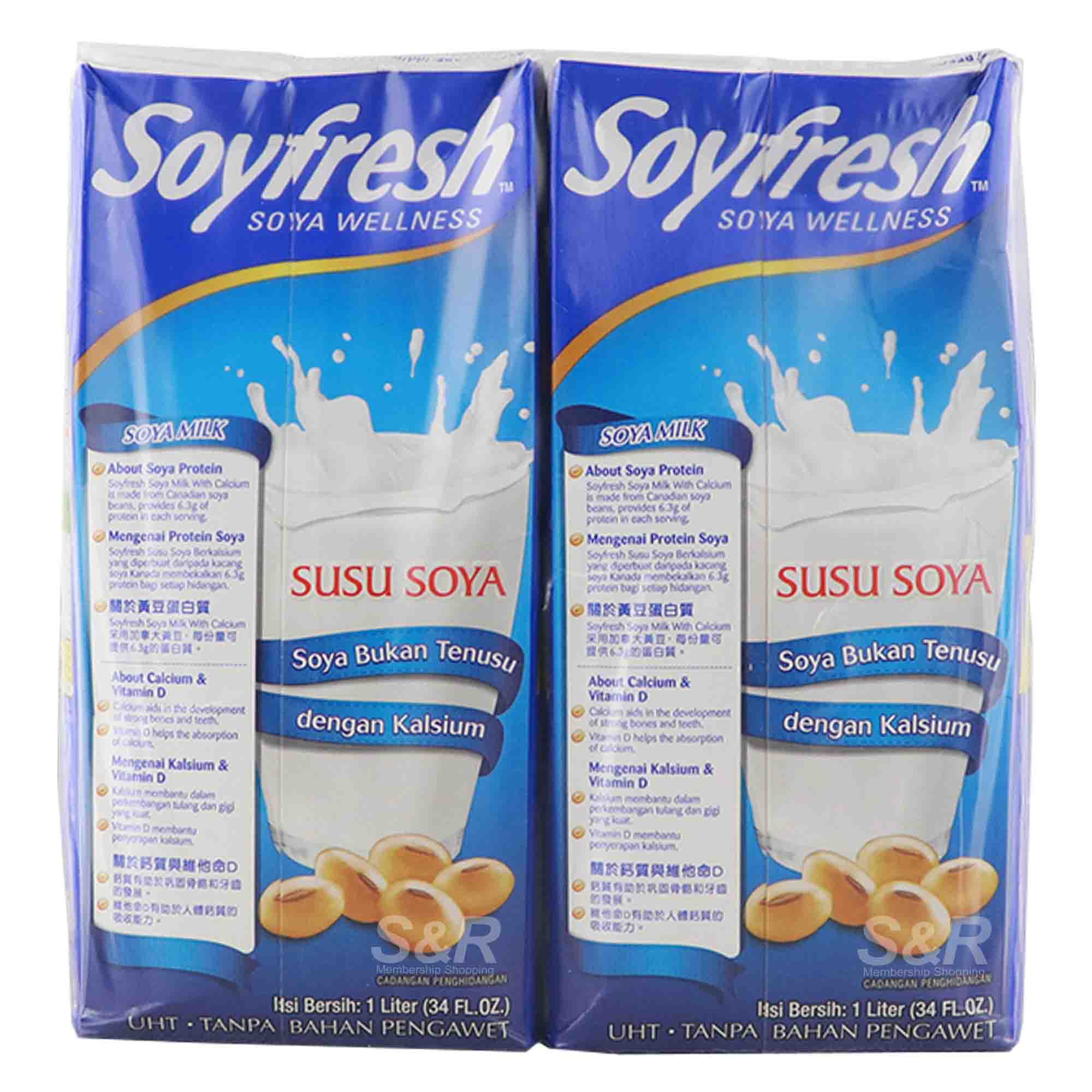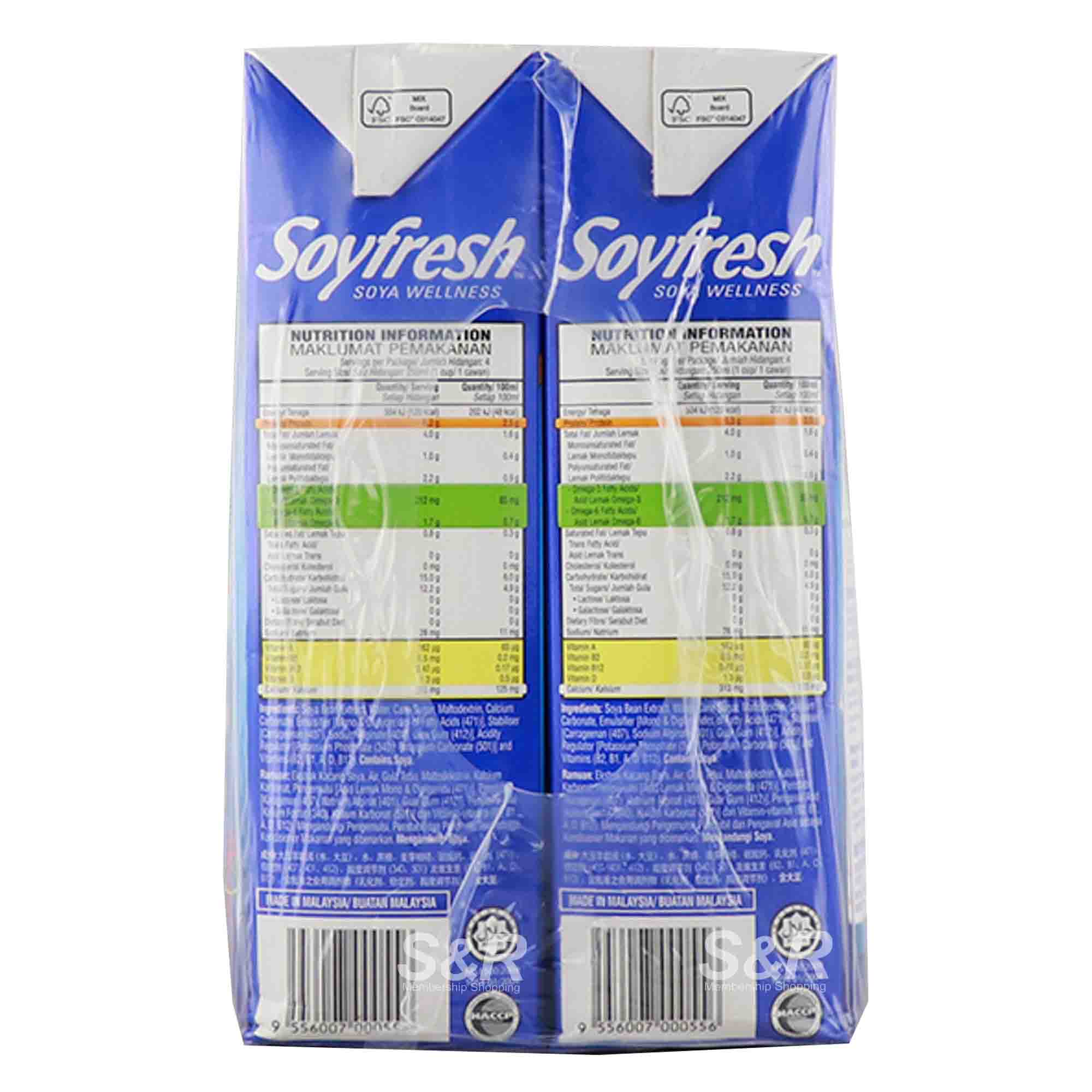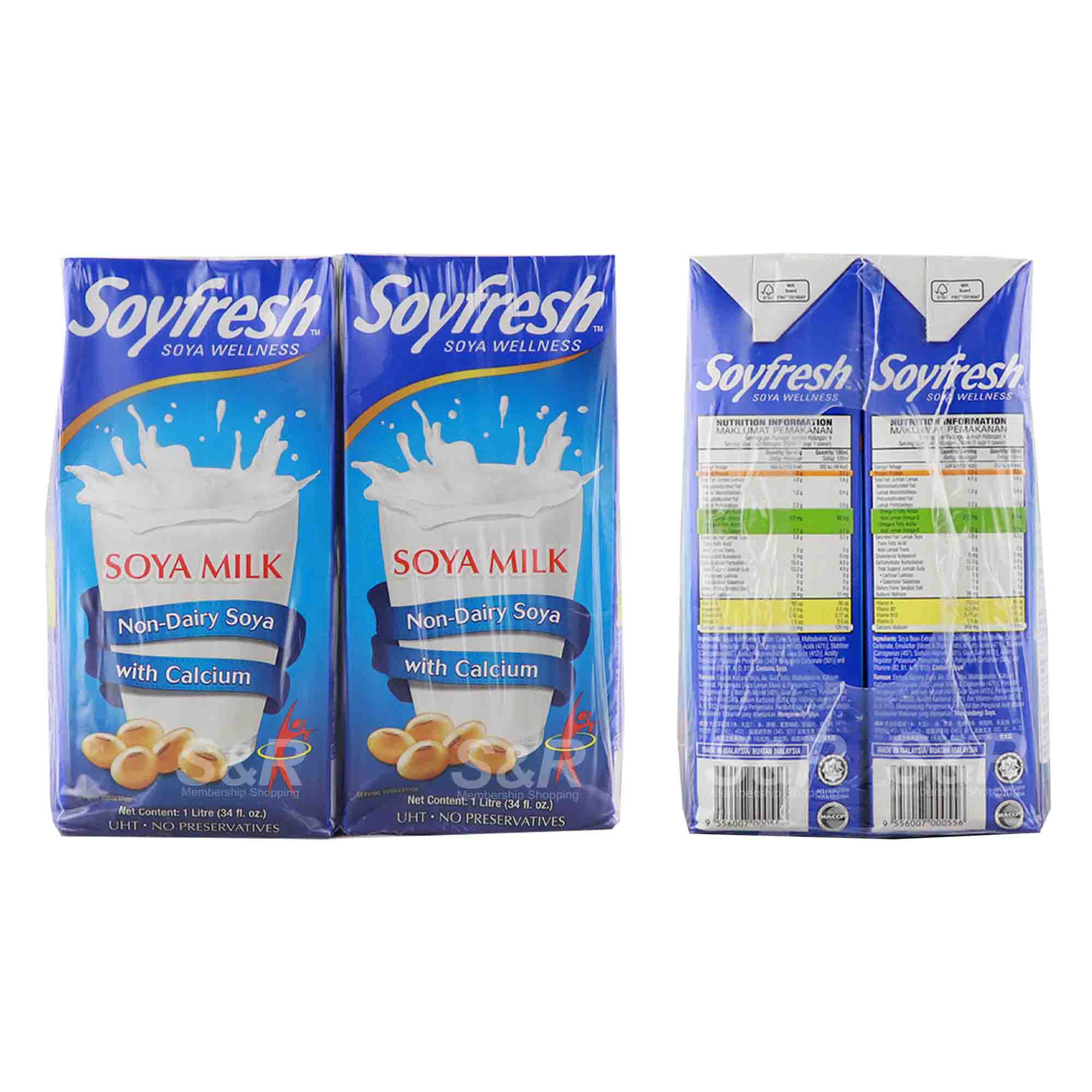 Soyfresh Non-Dairy Soya Milk with Calcium 4pcs
Features:
Multi-pack (4 counts)
UHT Non-Preservative Milk, 1L each in set packaging
Non Dairy Soya
Source of Calcium
Product of Malaysia
Actual Weight: 4.3 KGs
Product Dimensions: 7.5 x 5 x 8
---
Soya milk is a popular alternative to your regular glass of milk because it's lactose free and vegetarian friendly. With our Soyfresh Soya Milk with Calcium, you can get creamy goodness without the fat and calories that most people worry about with regular milk! With a significant Calcium content but still cholesterol-free, lactose-free, low in saturated fat and free of preservatives, Soyfresh Soya Milk with Calcium gives you a delightfully creamy drink and more with each glass

It is normal from some sedimentation and creaming to occur, therefore shake well before consuming. Once opened, keep refrigerated and consume in 3 days.