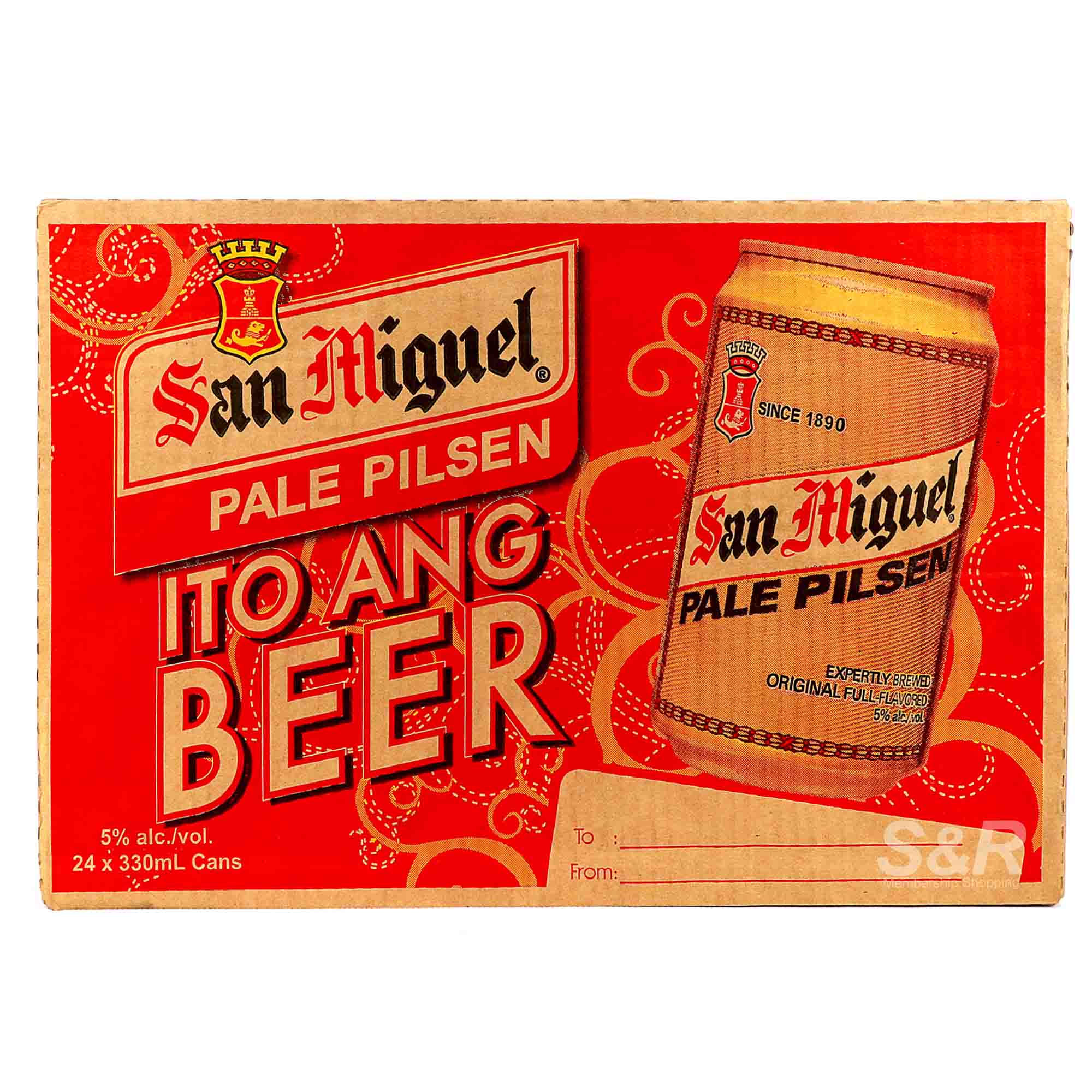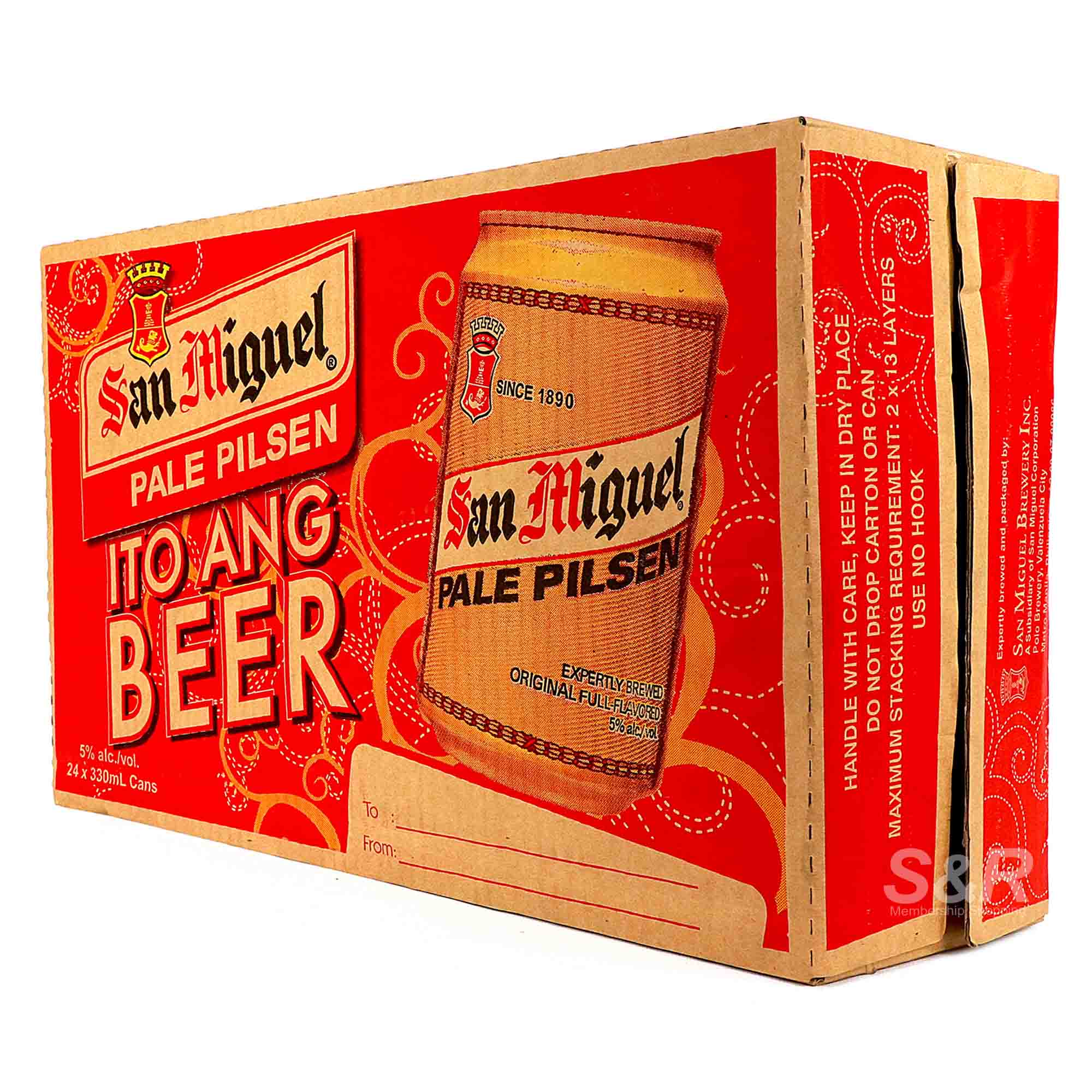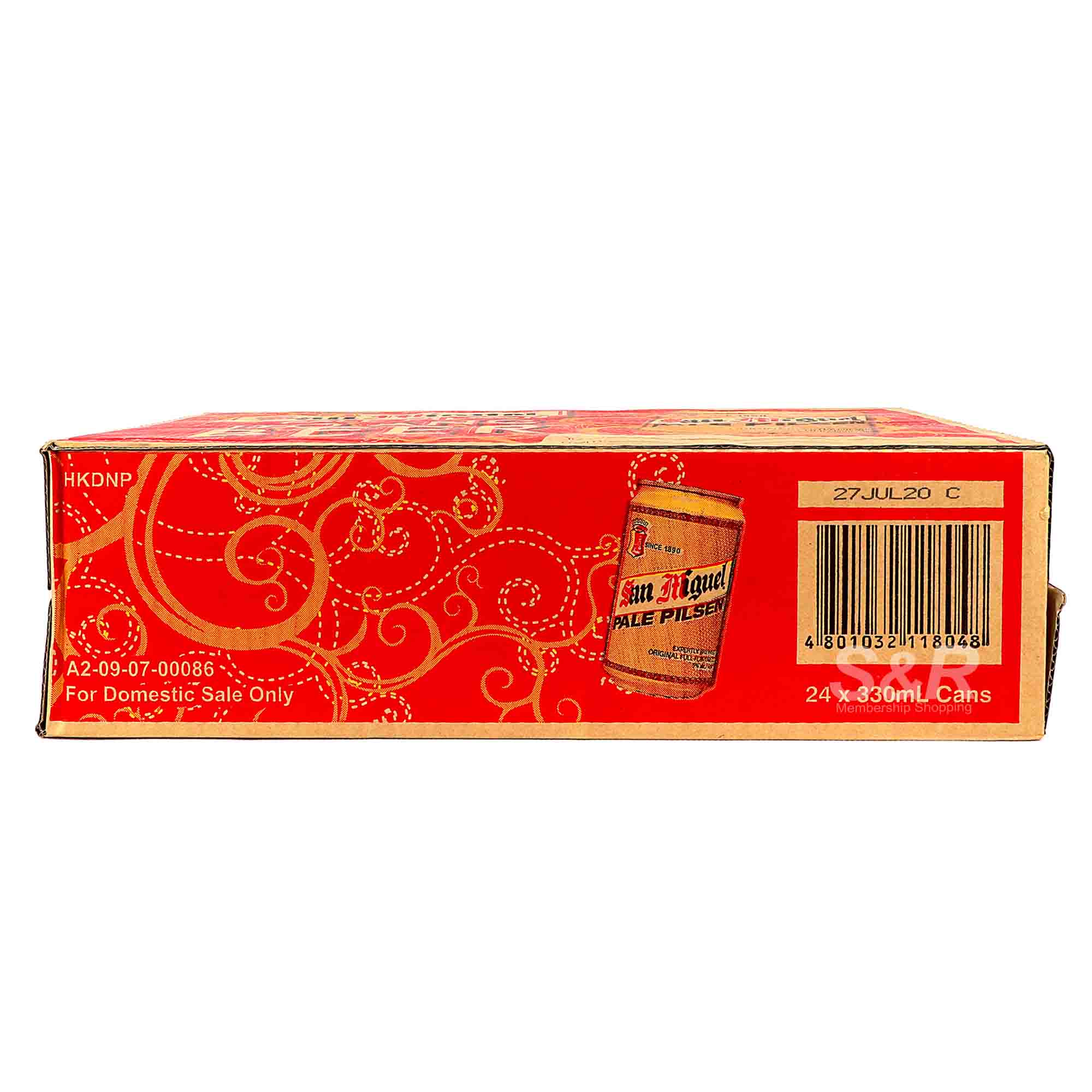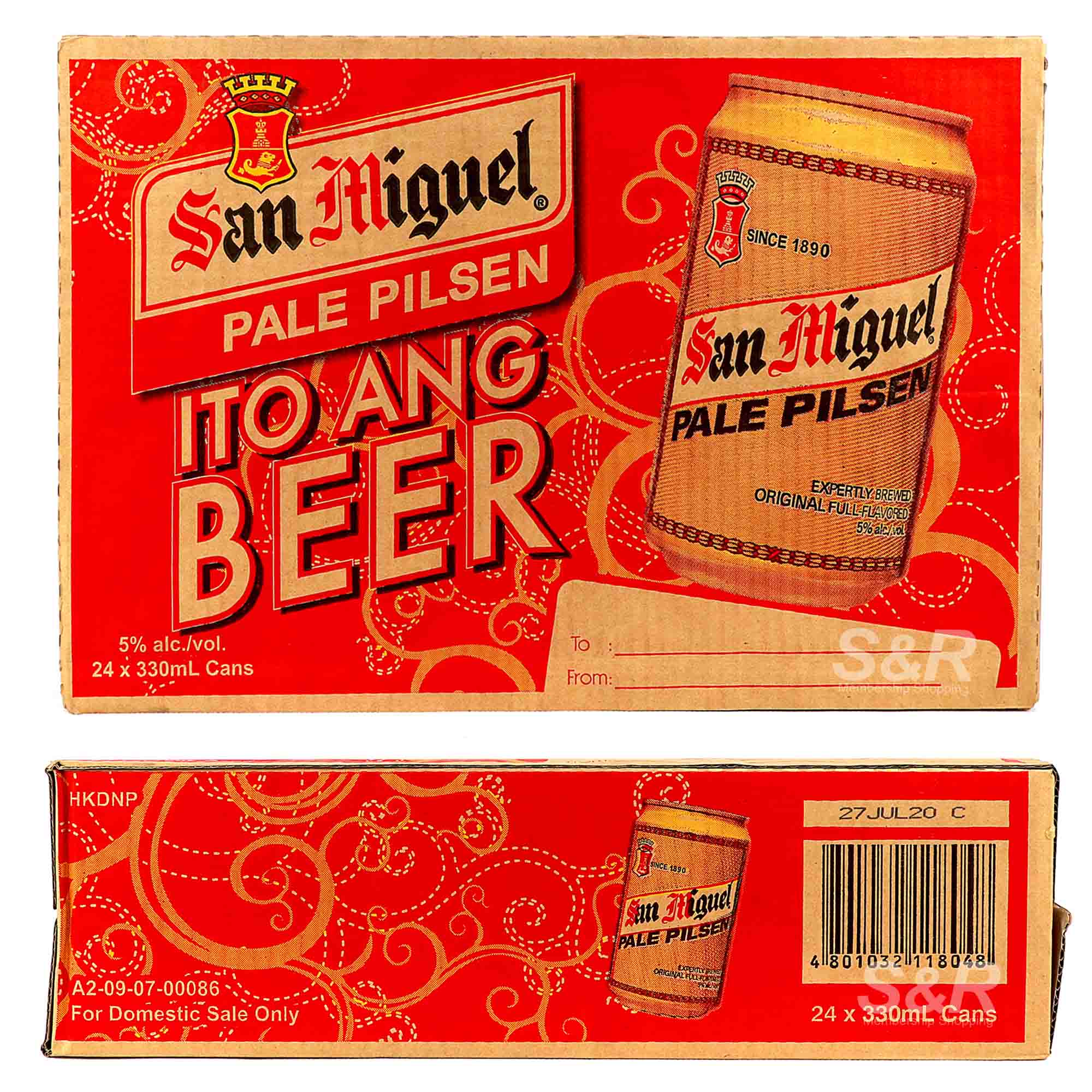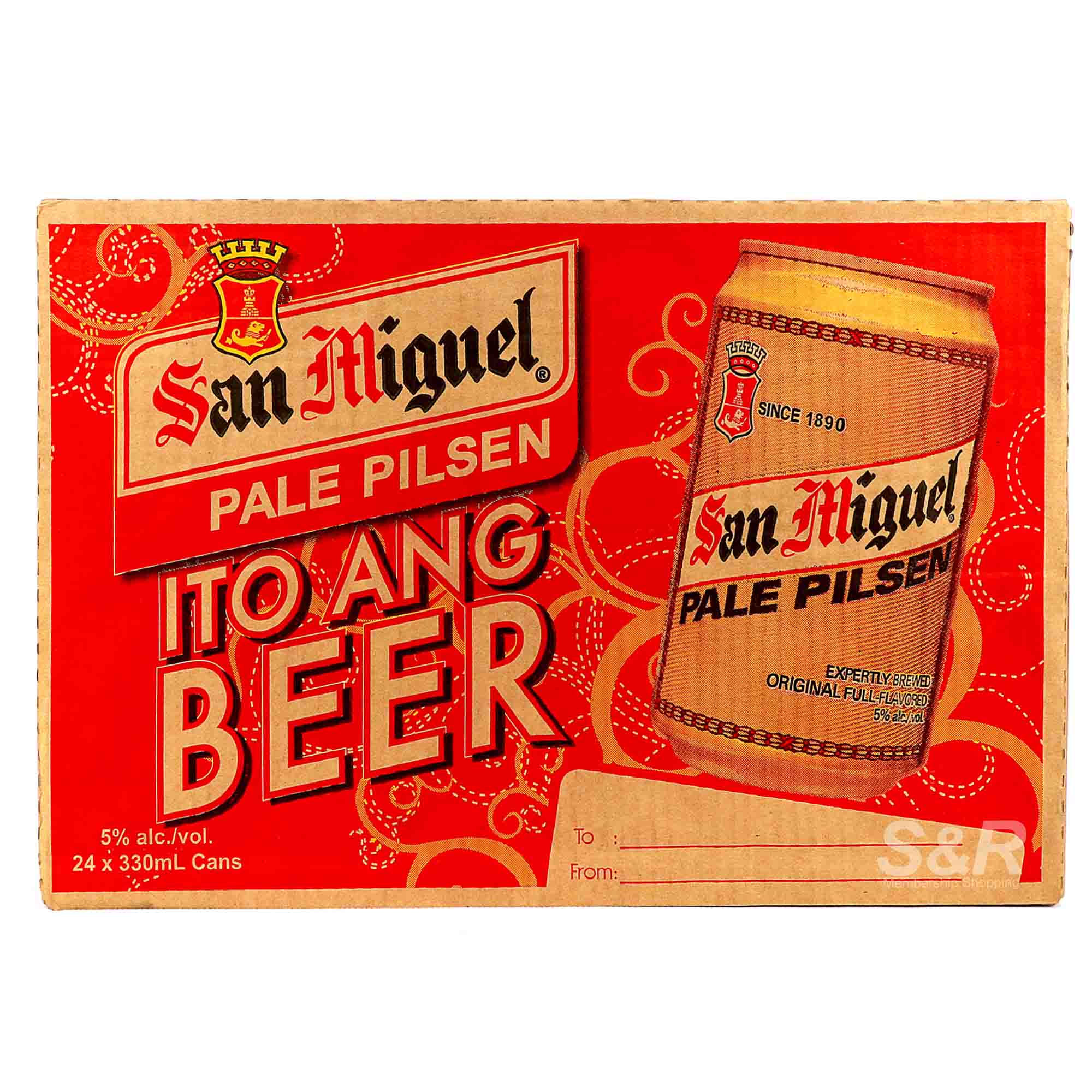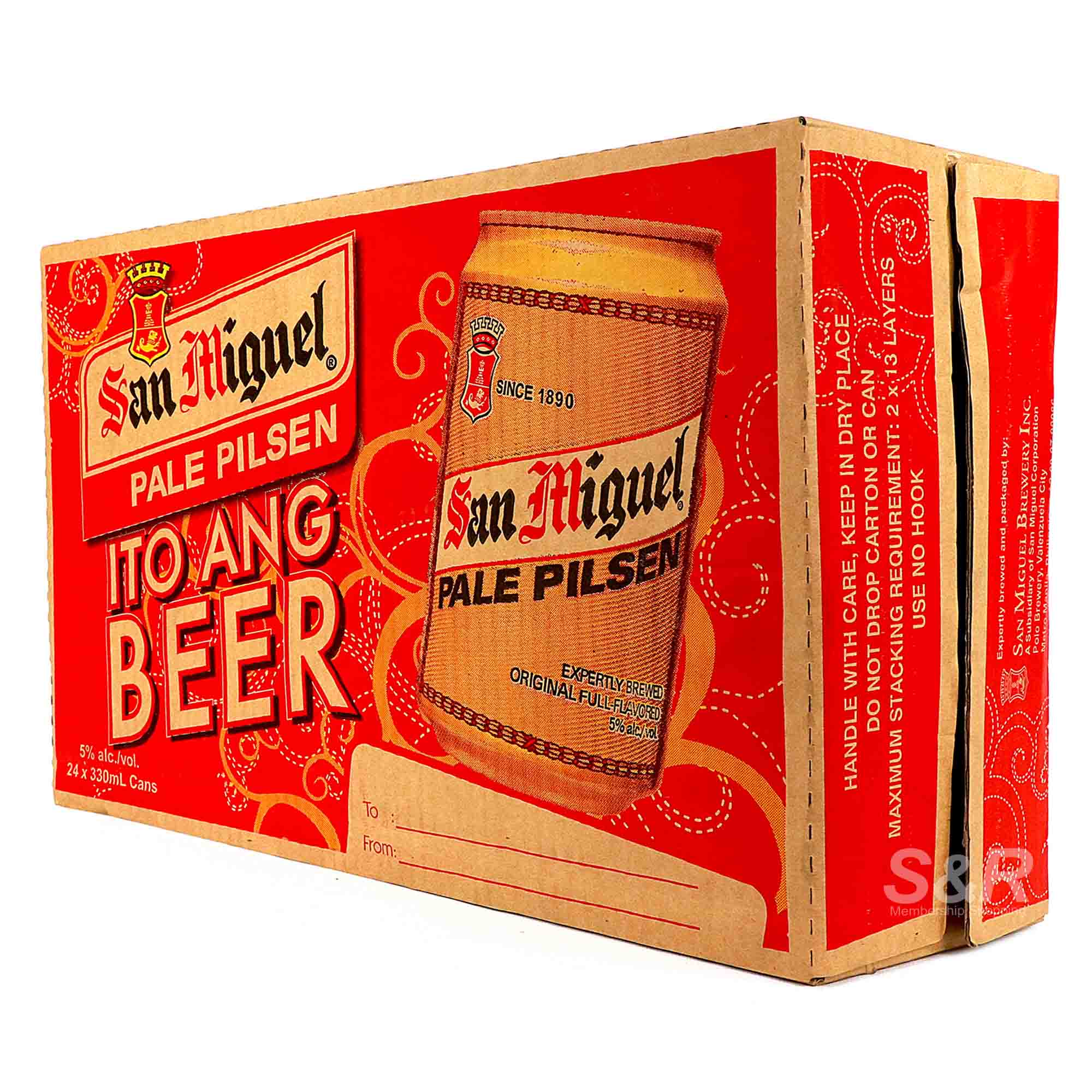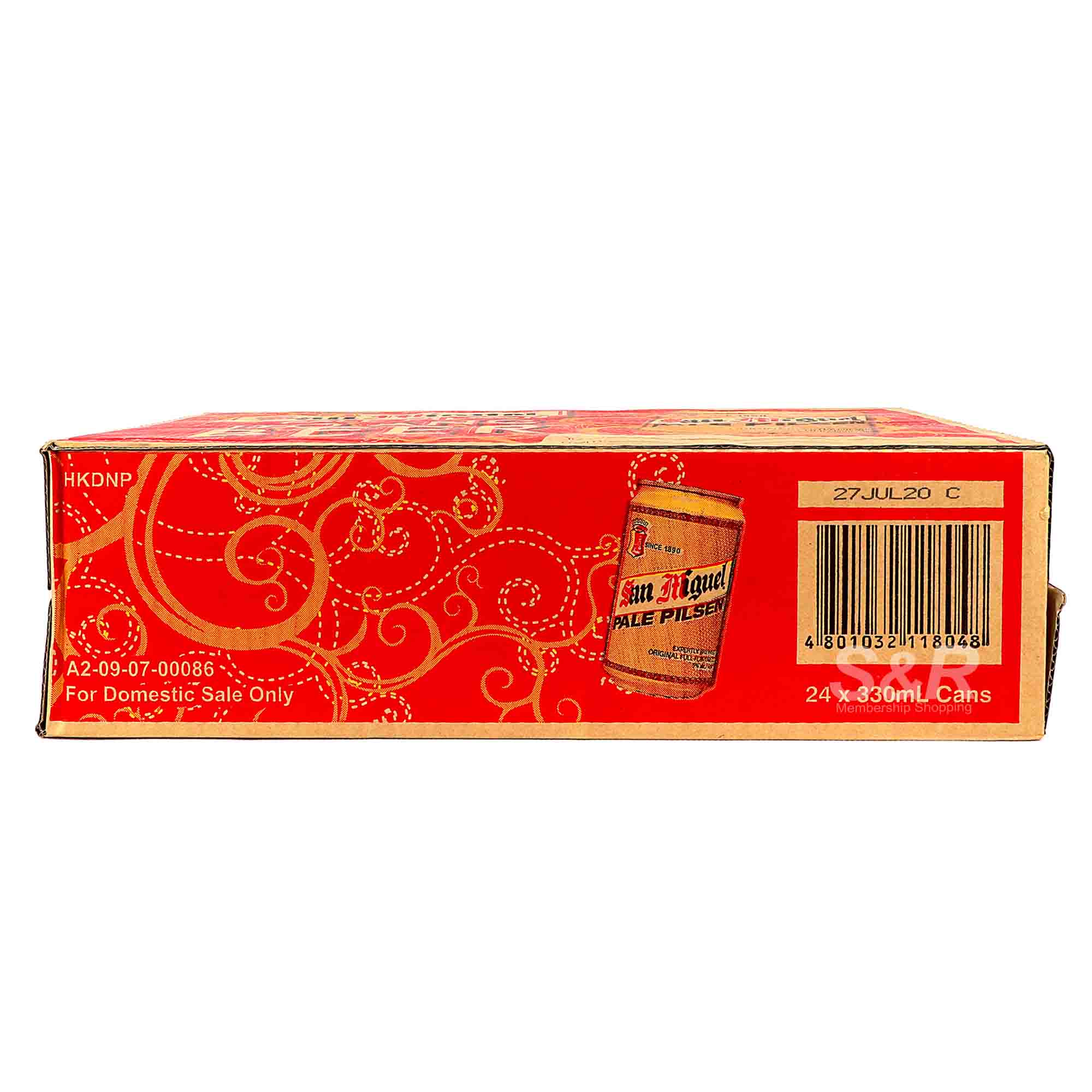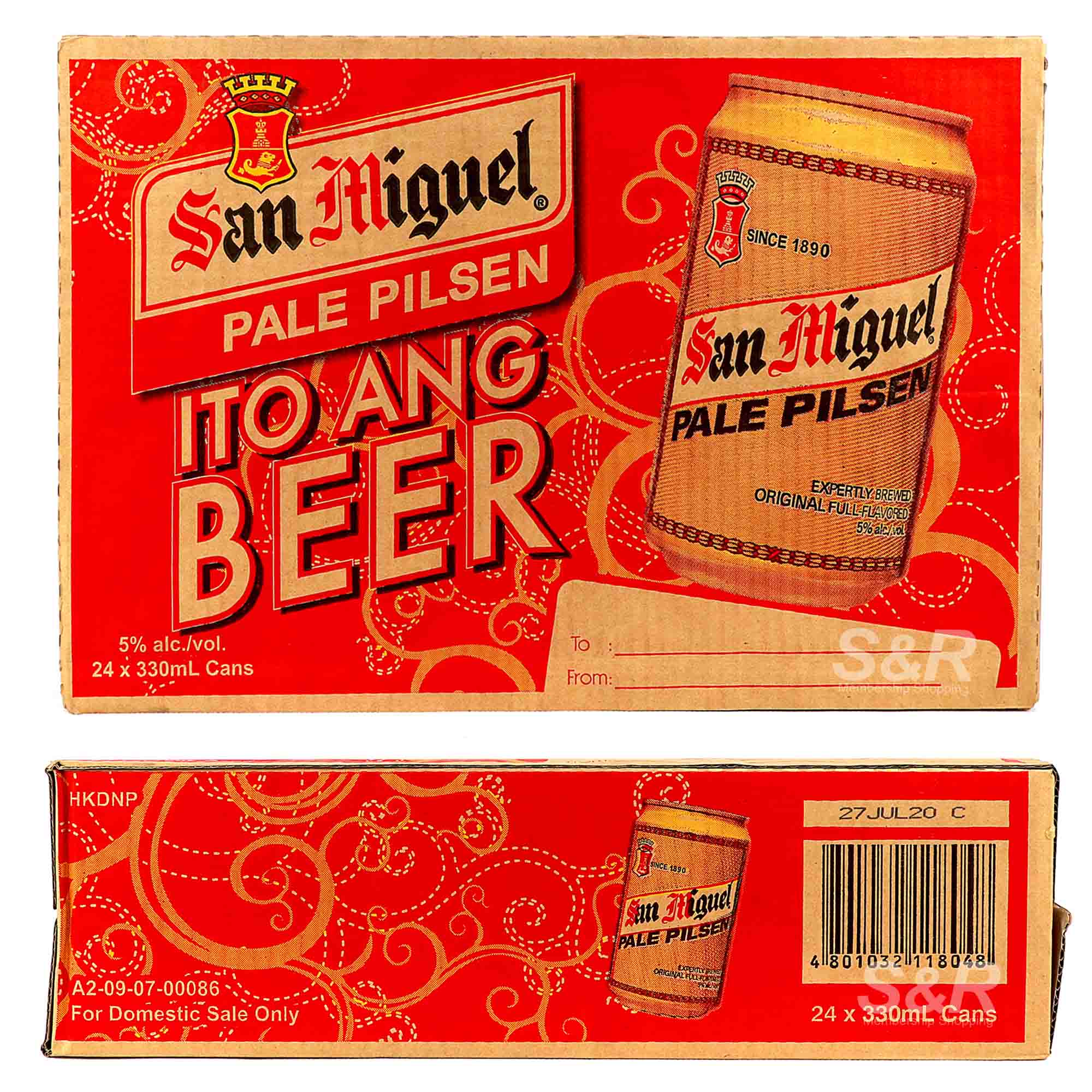 San Miguel Pale Pilsen 24 cans
Features:
Multi-pack (24 pieces)
Pale Pilsen, 330mL each can in 1 box
5% alc. / vol.
Original Full Flavor
Product of the Philippines
Actual Weight: 8.44 KGs
Product Dimensions: 16.5 x 10.5 x 4.5
---
"ITO ANG BEER!" Oh, it surely is, and drinkers local-side dare not say otherwise! This good 'ol classic favorite pale Pilsen is dearly loved in our humble local lands for its rich, full-bodied flavor, showcasing a taste that complements the pleasant aroma for a truly balanced beer. When someone says it's San Miguel beer night, expect droves of old friends and new come together, further nourishing true friendships together – a truly unique heritage that has spanned for over a hundred years!

So, ring them friends up and ready the buckets filled with San Miguel Pale Pilsen ice-cold for a meaningful hangout every weekend or every day when it ends – it's all good!

Most beers last beyond the printed expiration date on the package. When stored at room temperature, you can expect San Miguel Pale Pilsen to last for six to nine months beyond the use-by date. Refrigeration increases it even more for up to two years.