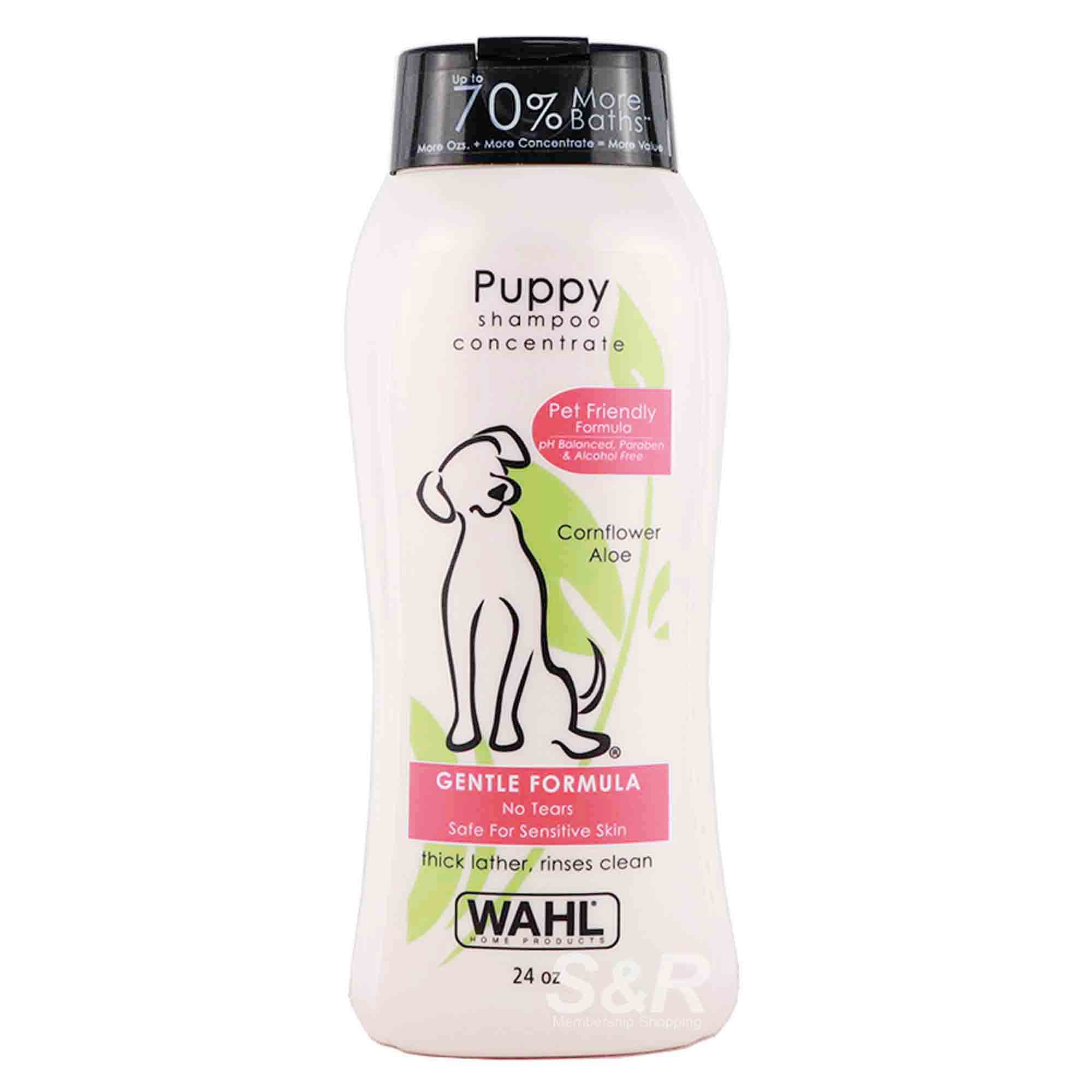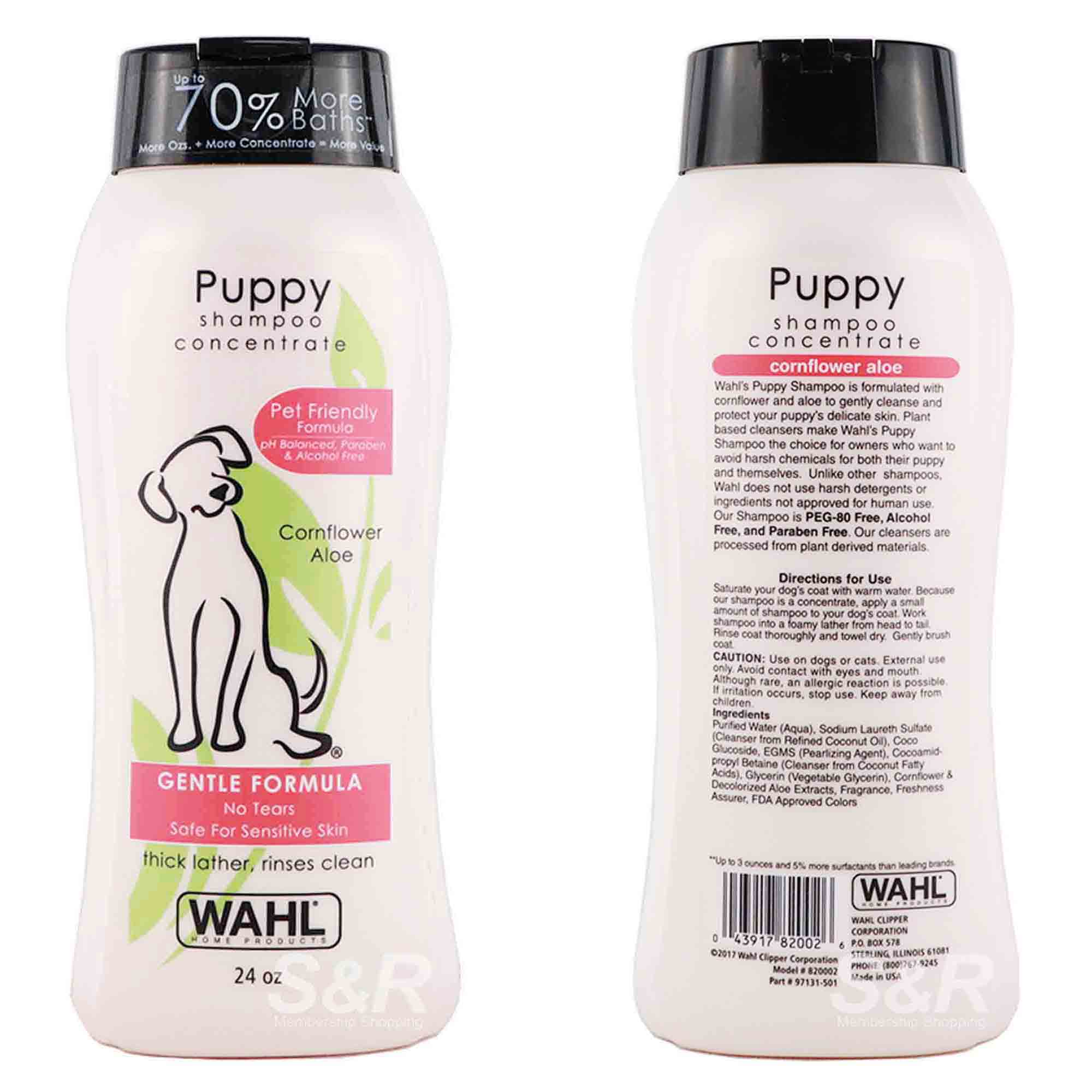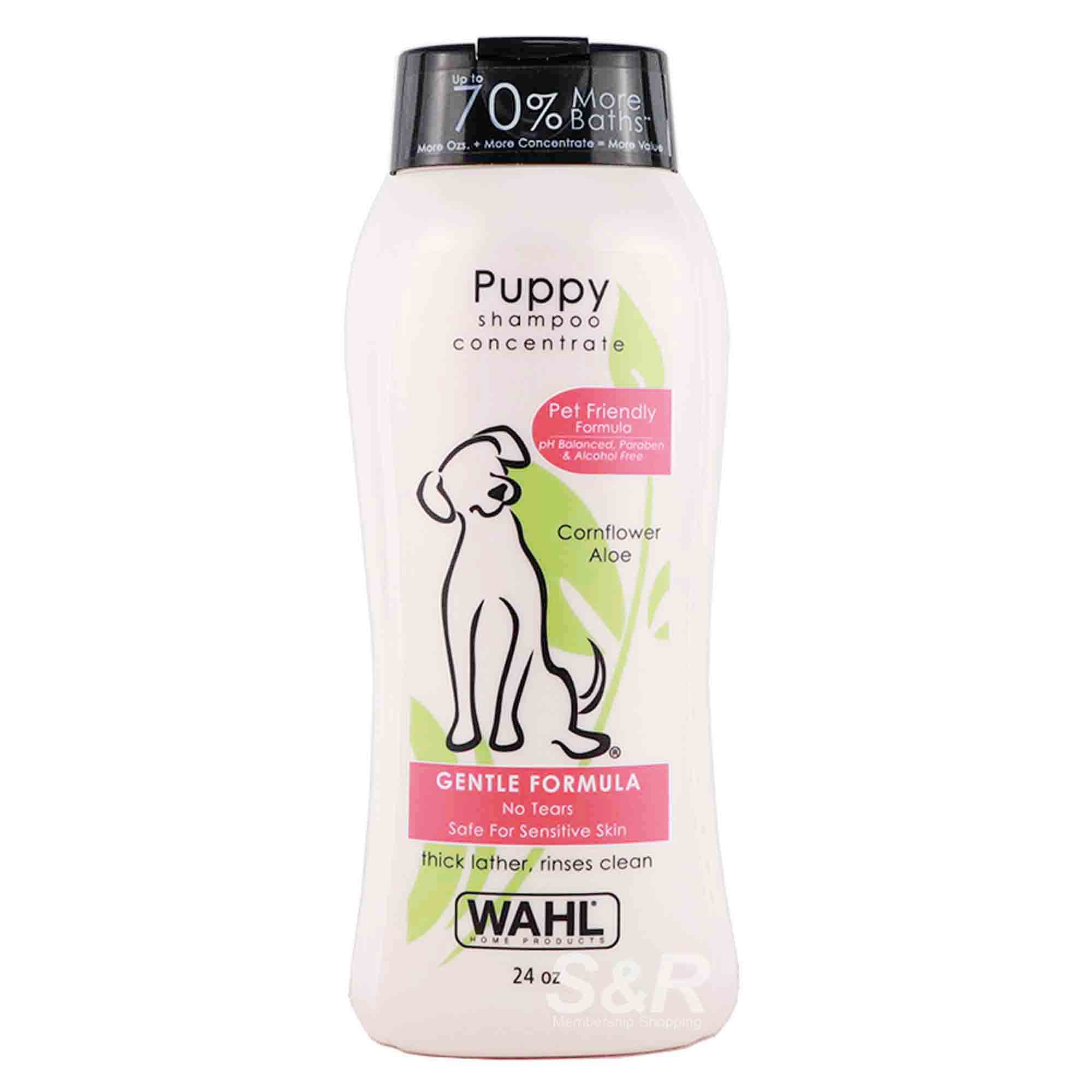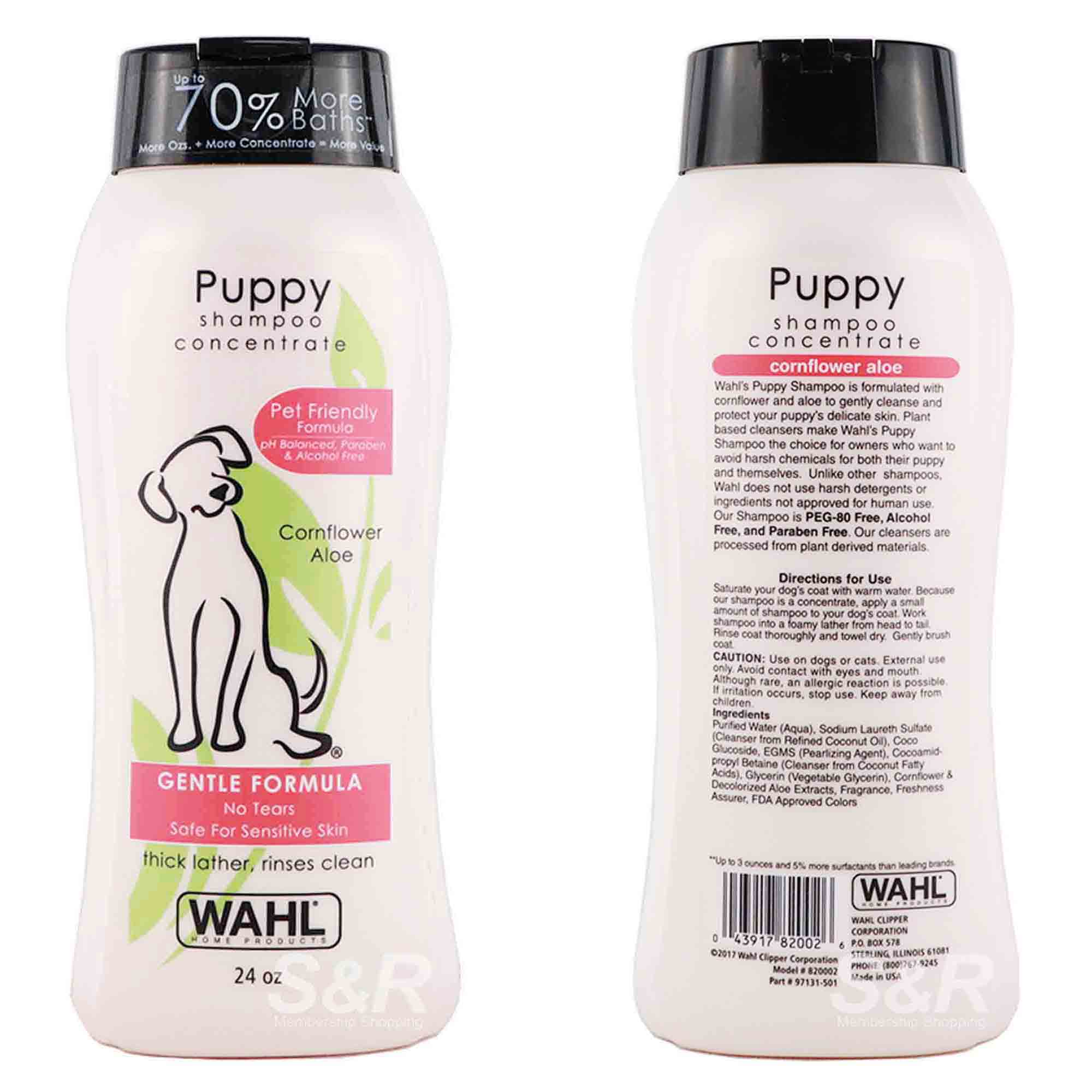 Wahl Puppy Shampoo Concentrate 710mL
Features:
Single Item
Pet Shampoo in 1 plastic bottle
Pet Friendly Formula
Cornflower Aloe Fragrance
No Tears and Safe for Sensitive Skin
Actual Weight: 0.79 KGs
Product Dimensions: 3.42 x 2.2 x 9
---
If you're a dog lover and your fur babies stick around you everywhere you go, you know their fur stick to your clothes as well. We bet people be saying, "how many dogs do you have at home?" A LOT! If that's the case, you better bathe your lovely doggos with Wahl Puppy Shampoo Concentrate. It's formulated with cornflower and aloe to gently cleanse and protect your puppy's delicate skin. This is the pet shampoo to avoid harsh chemicals for both puppy and hoomans!

So, go on and cuddle your dogs all day long, especially when they're taken care of Wahl Puppy Shampoo every day!

Directions: Saturate your dog's coat with warm water. Because our shampoo is a concentrate, apply a small amount of shampoo to your dog's coat. Work shampoo into a foamy lather from head to tail. Rinse coat thoroughly and towel dry. Gently brush coat.

Use on dogs or cats. External use only. Avoid contact with eyes and mouth. Although rare, an allergic reaction is possible. If irritation occurs, stop use. Keep away from reach of children.