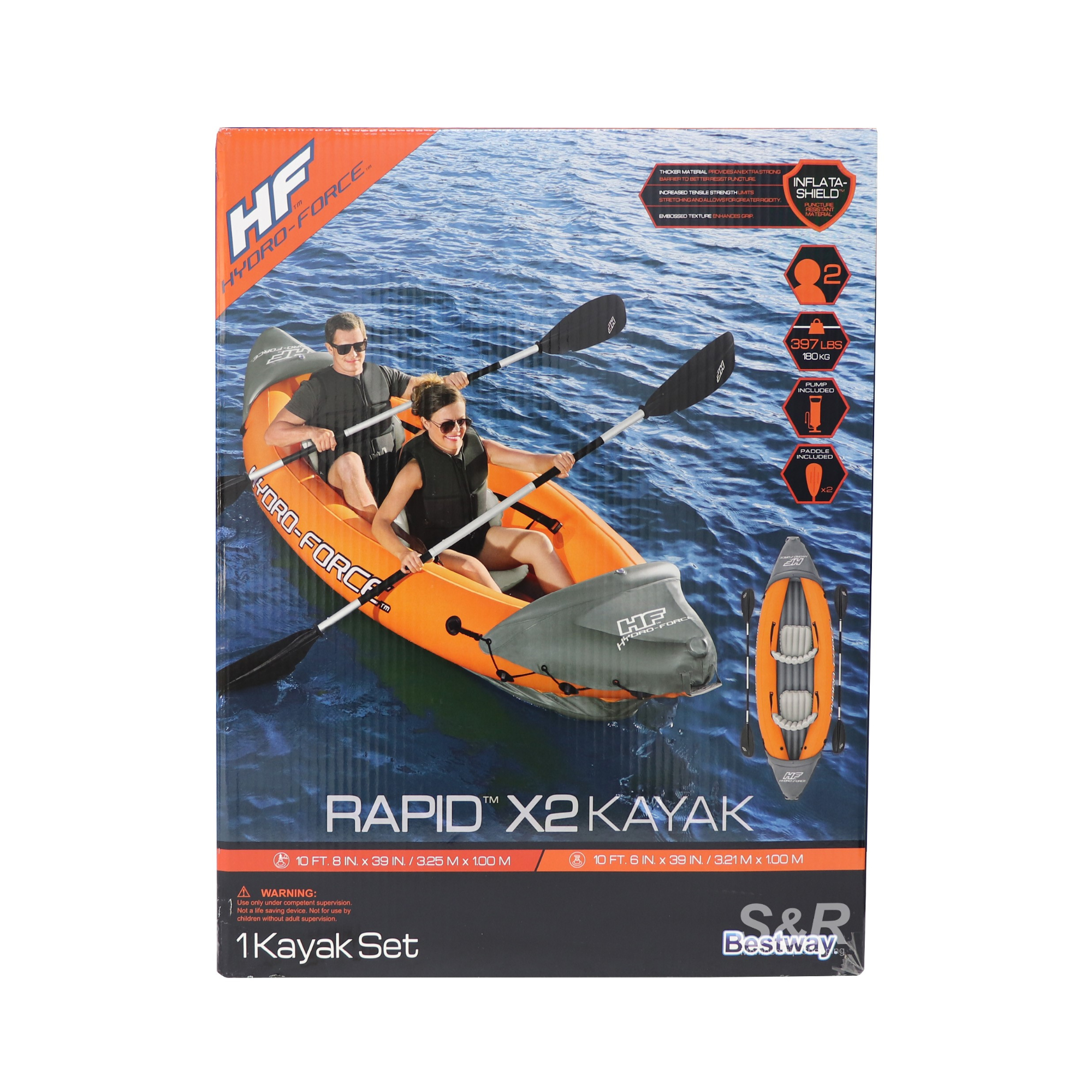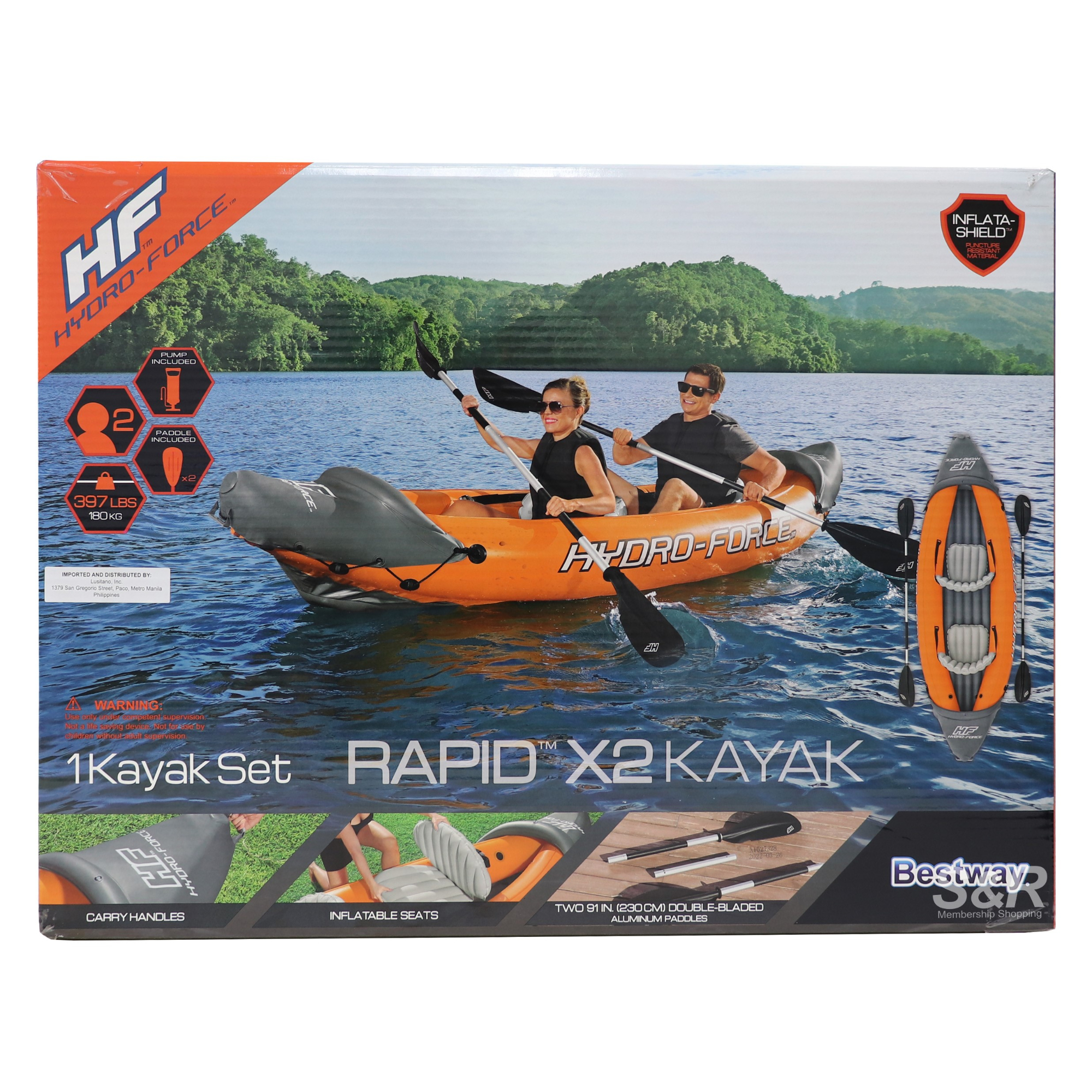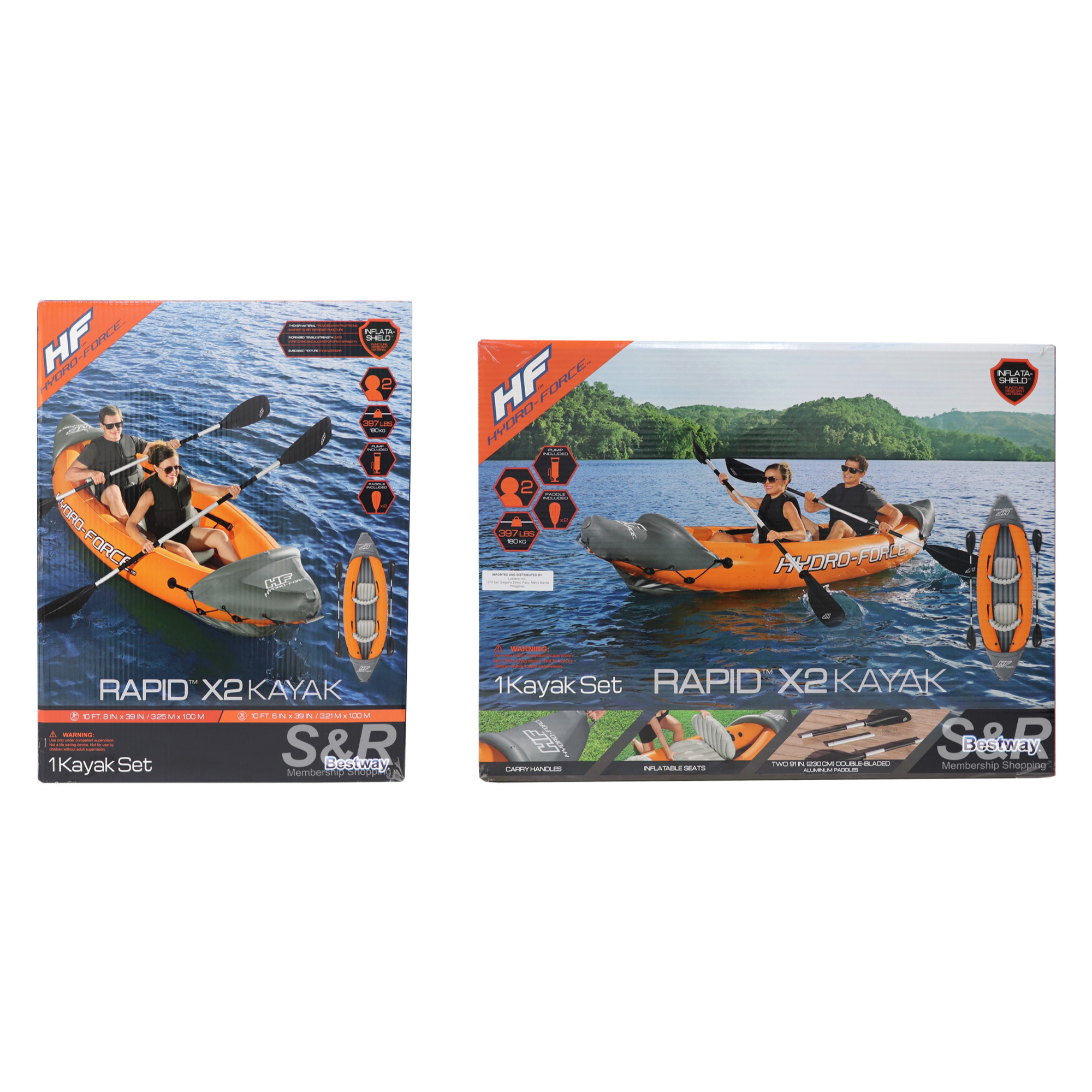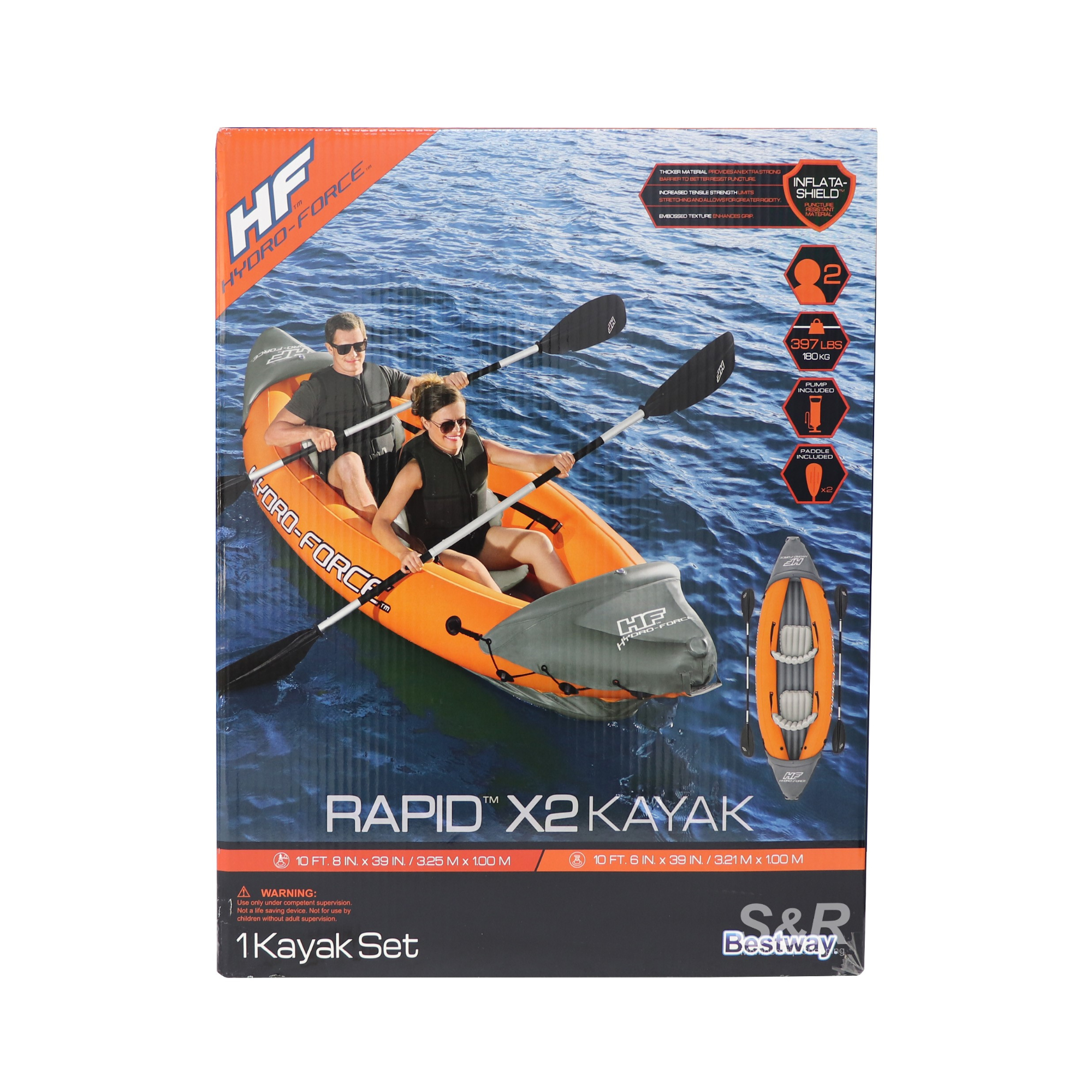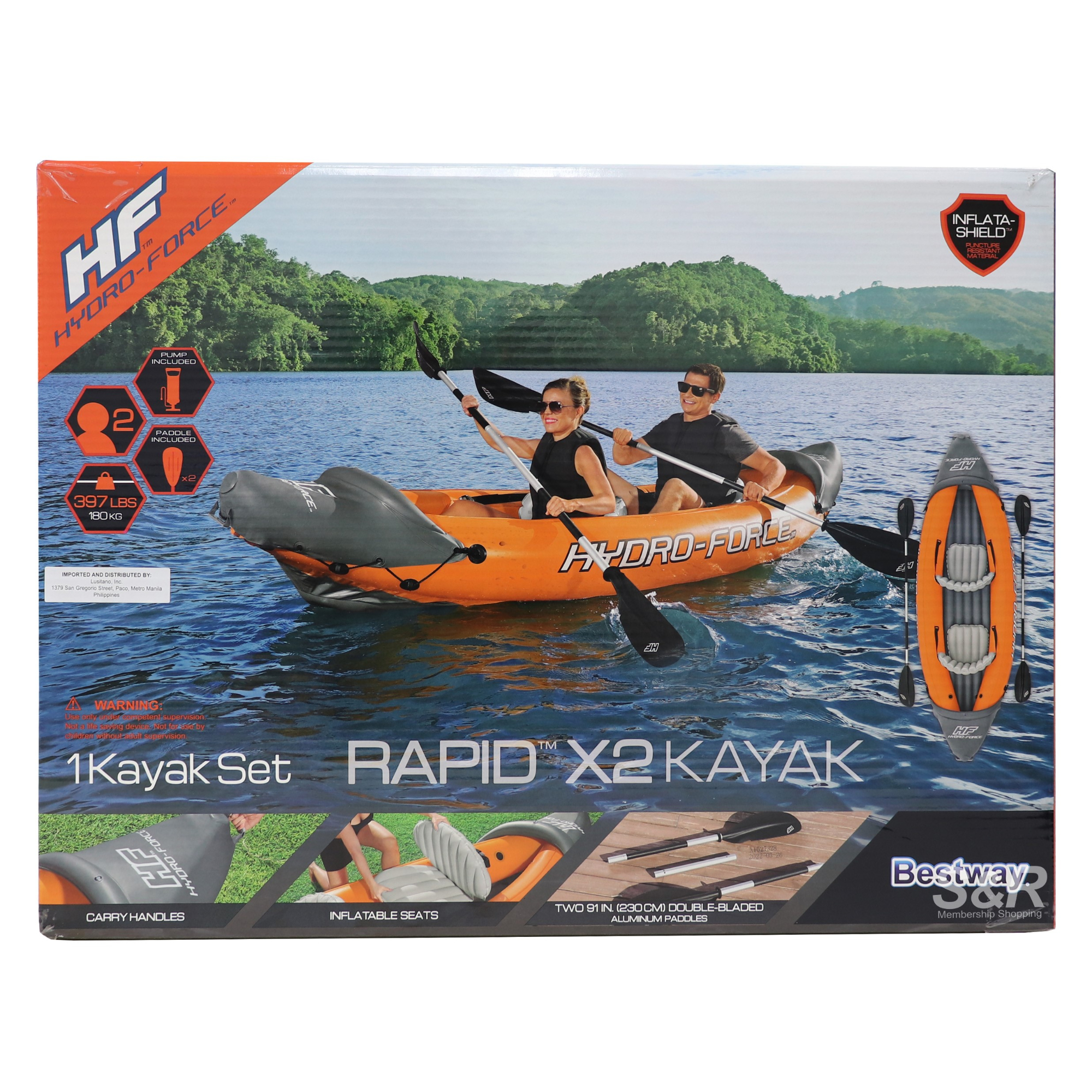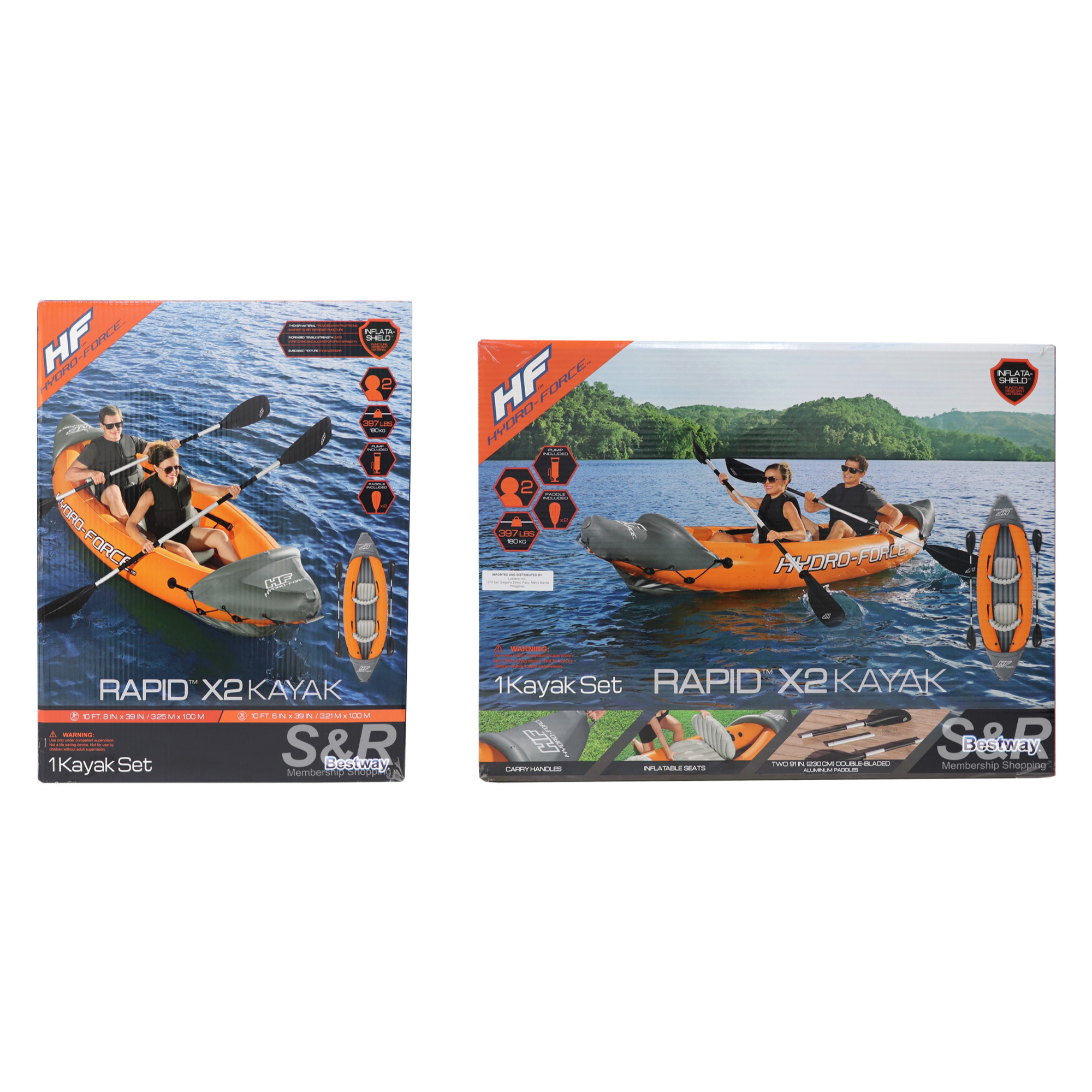 Hydro-Force Inflatable Kayak 1 set
Features:
Single Item
Kayak set in 1 packaging
Includes: Carry handles, 2 91in (230cm) double-bladed aluminum paddles, inflatable seats
Up to 397lbs (180kg)
Packaging may vary depending on the stock availability
Actual Weight: 12.46 KGs
Product Dimensions: 18 x 11 x 23.5
---
Seek better water sports with a durable kayak set from Hydro-Force!

Sanitize before and after using. Store inside a tightly sealed container in a cool, dry place. For further instructions, check the back packaging.