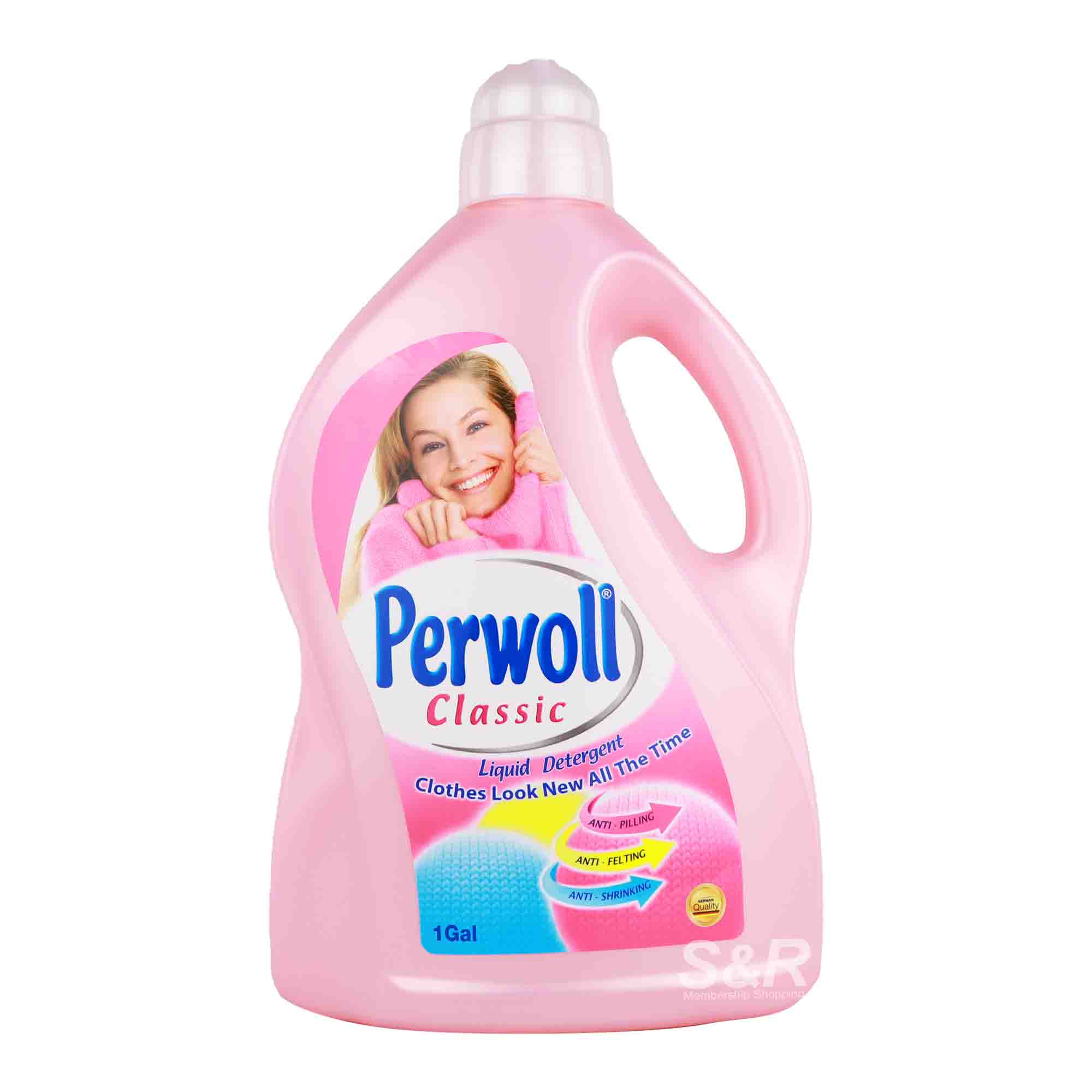 Perwoll Classic Liquid Detergent 3.79L
Features:
Single Item
Liquid Detergent in 1 bottle
Smoothes roughened fibers and leaves faded colors shine again without color additives
Stronger against stains and protects against graying now even better
Prevents fast bleaching and color bleeding
Actual Weight: 4.06 KGs
Product Dimensions: 8 x 4.5 x 13.75
---
Have clothes that always look fresh and clean with Perwoll Liquid Detergent. It has a strong cleaning formula that cleanses your clothes' every fiber deeply without compromising its appearance. Make your friends wonder why you always have new clothes, the secret? It's just Perwoll.

Your laundry activities, now turned into construction of a masterpiece as you try to make your already fresh clothes into a fresher set of garments. Hype your confidence with the clothes that you wear when you go out with Perwoll Liquid Detergent. Get yours now at S&R Membership Shopping!

Keep out of reach of children.

May irritate eyes. If accident occurs, rinse thoroughly with water and consult with your physician.

If stored properly, opened detergent may last up to one year.