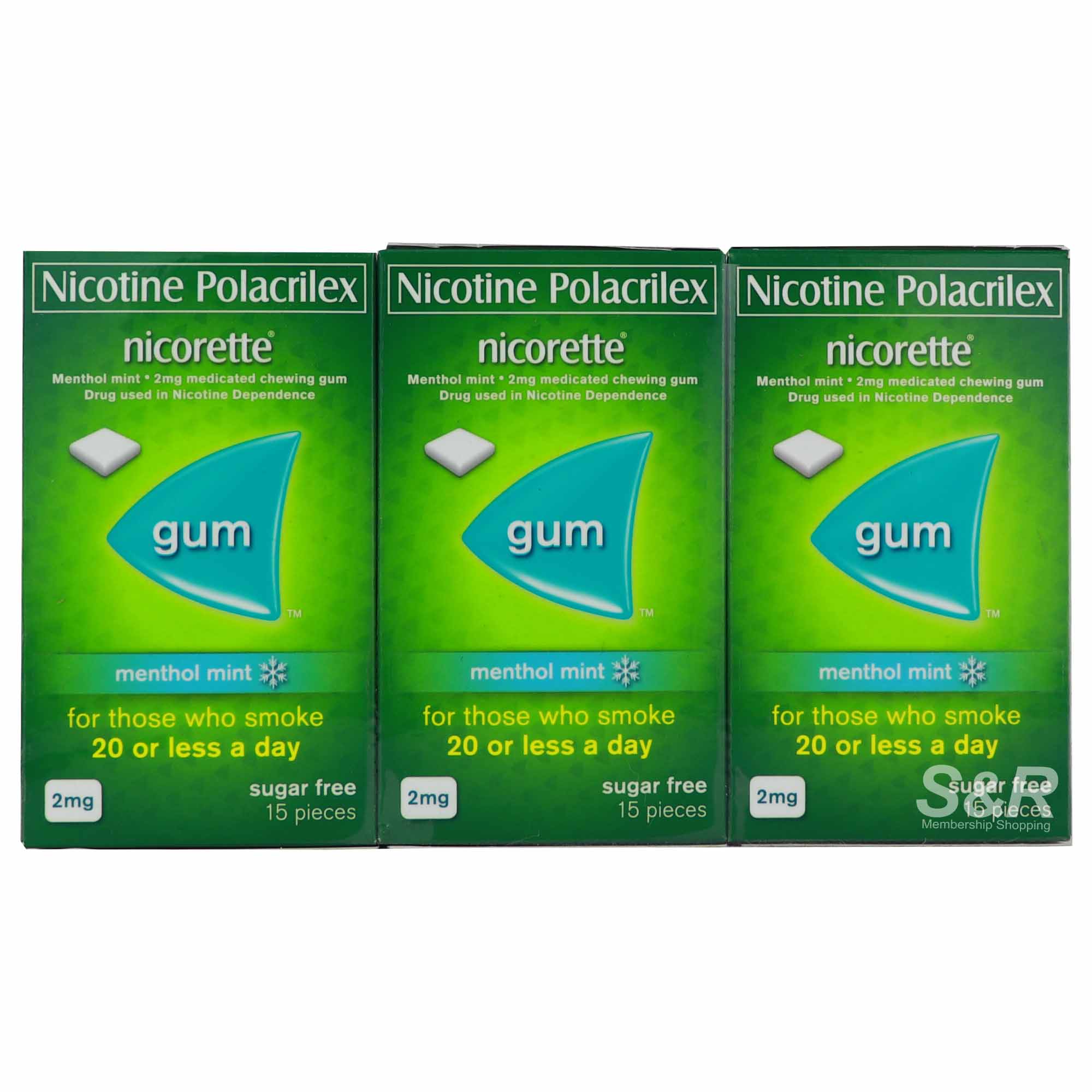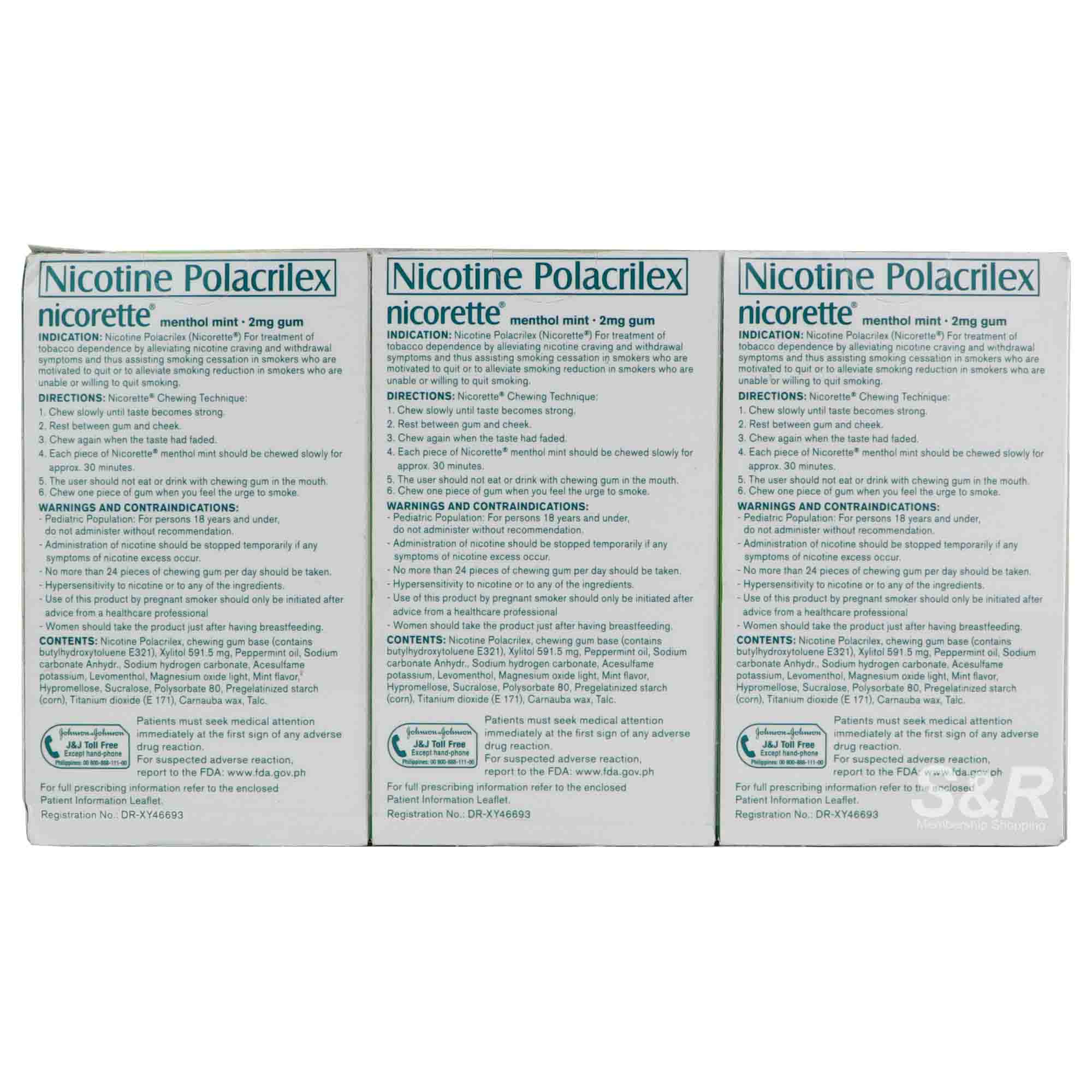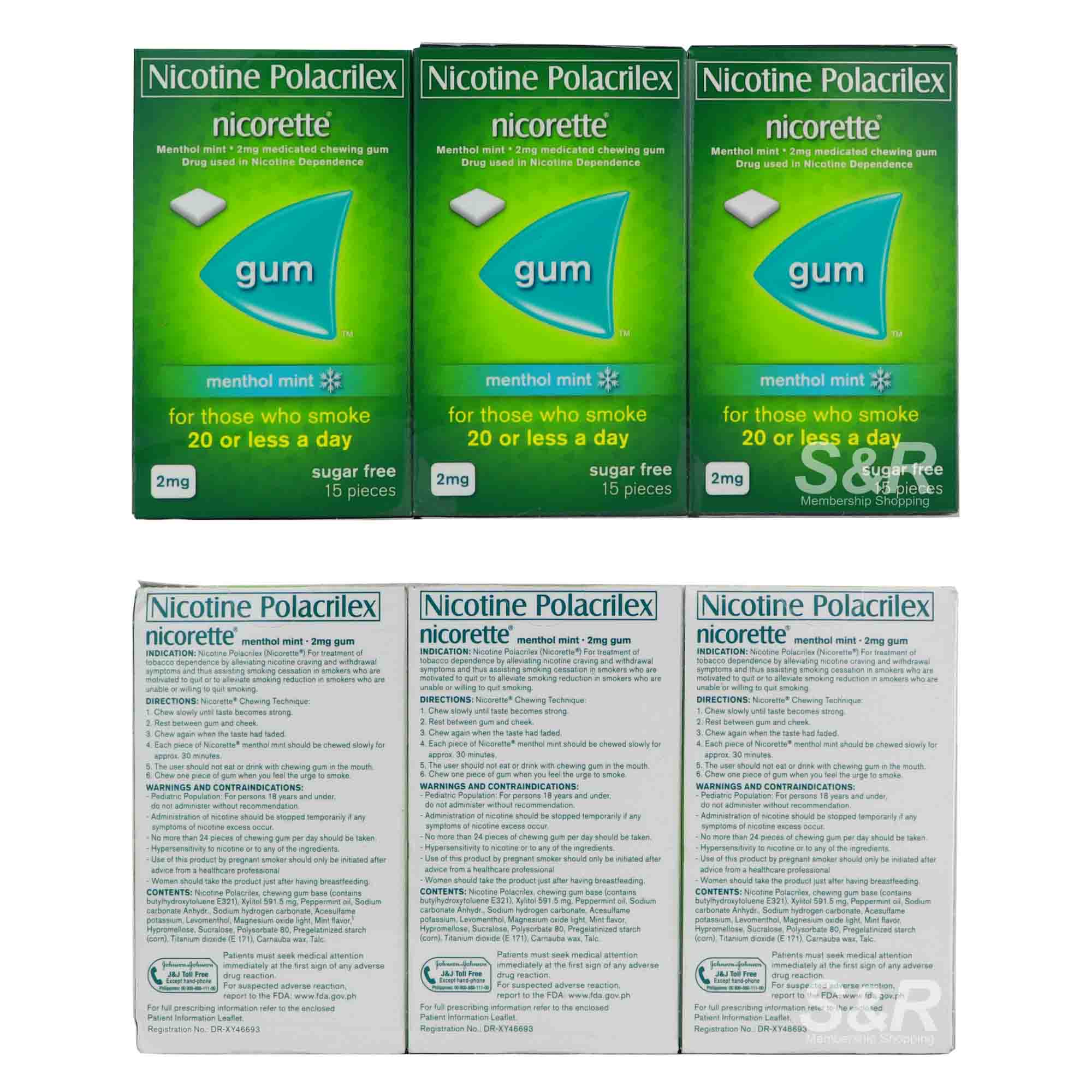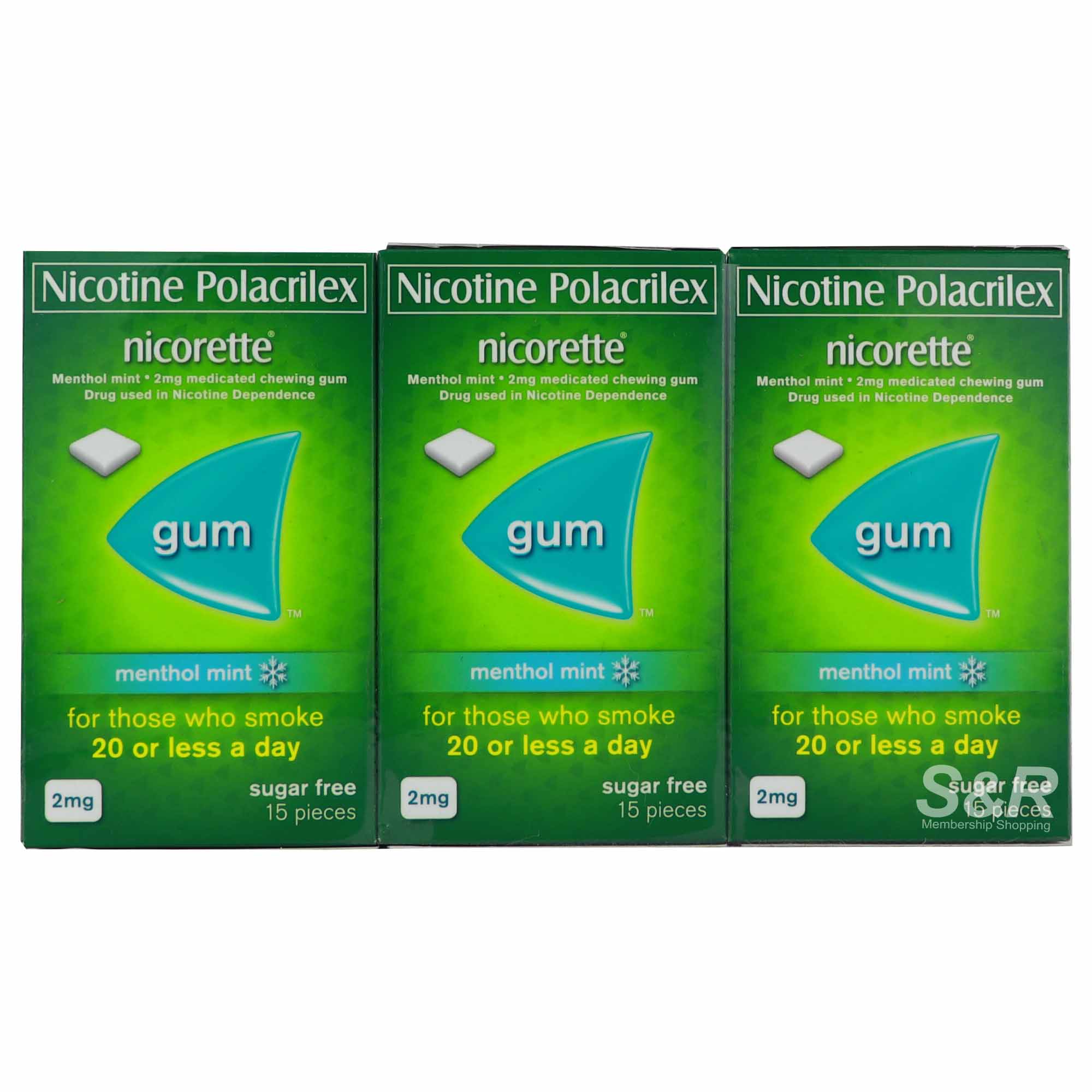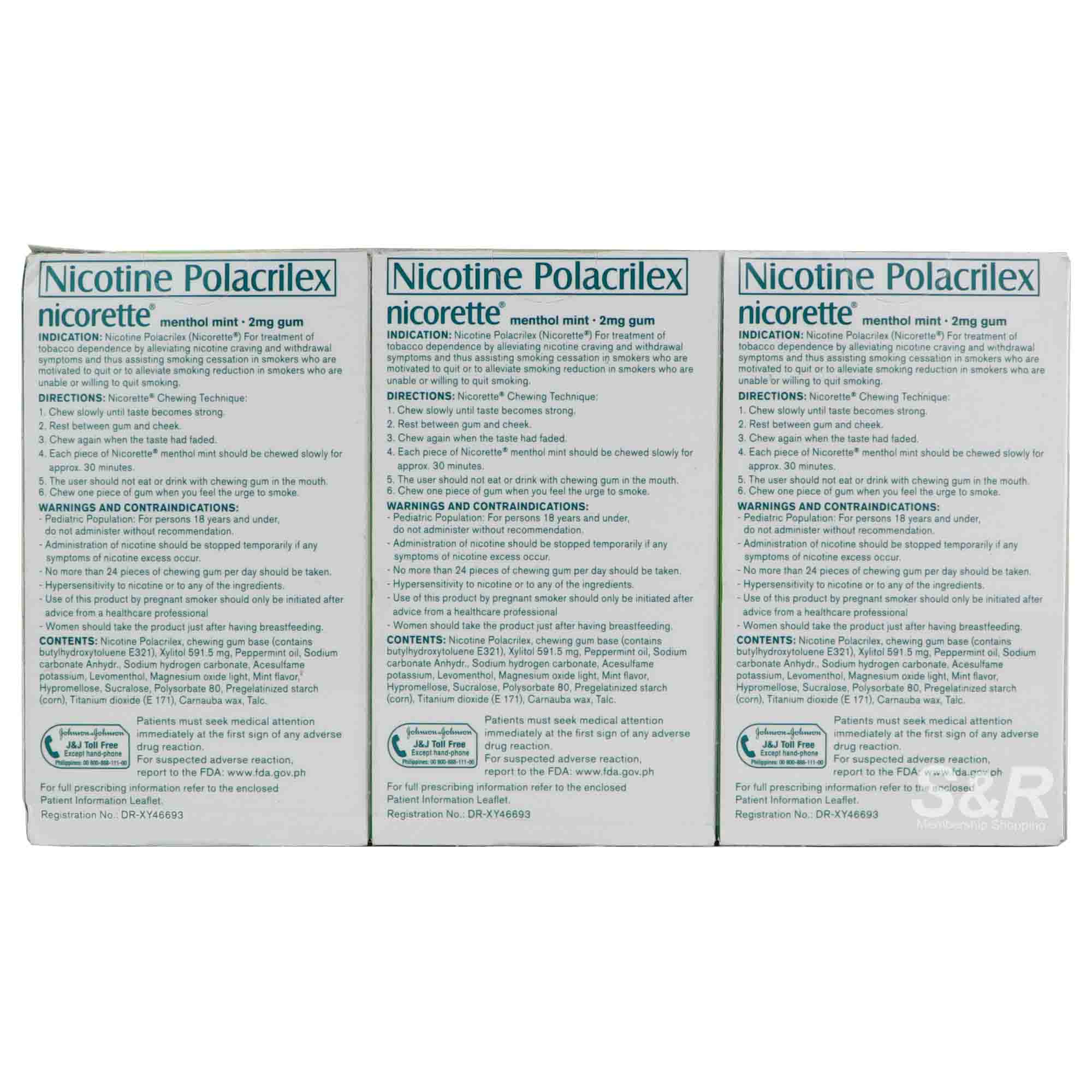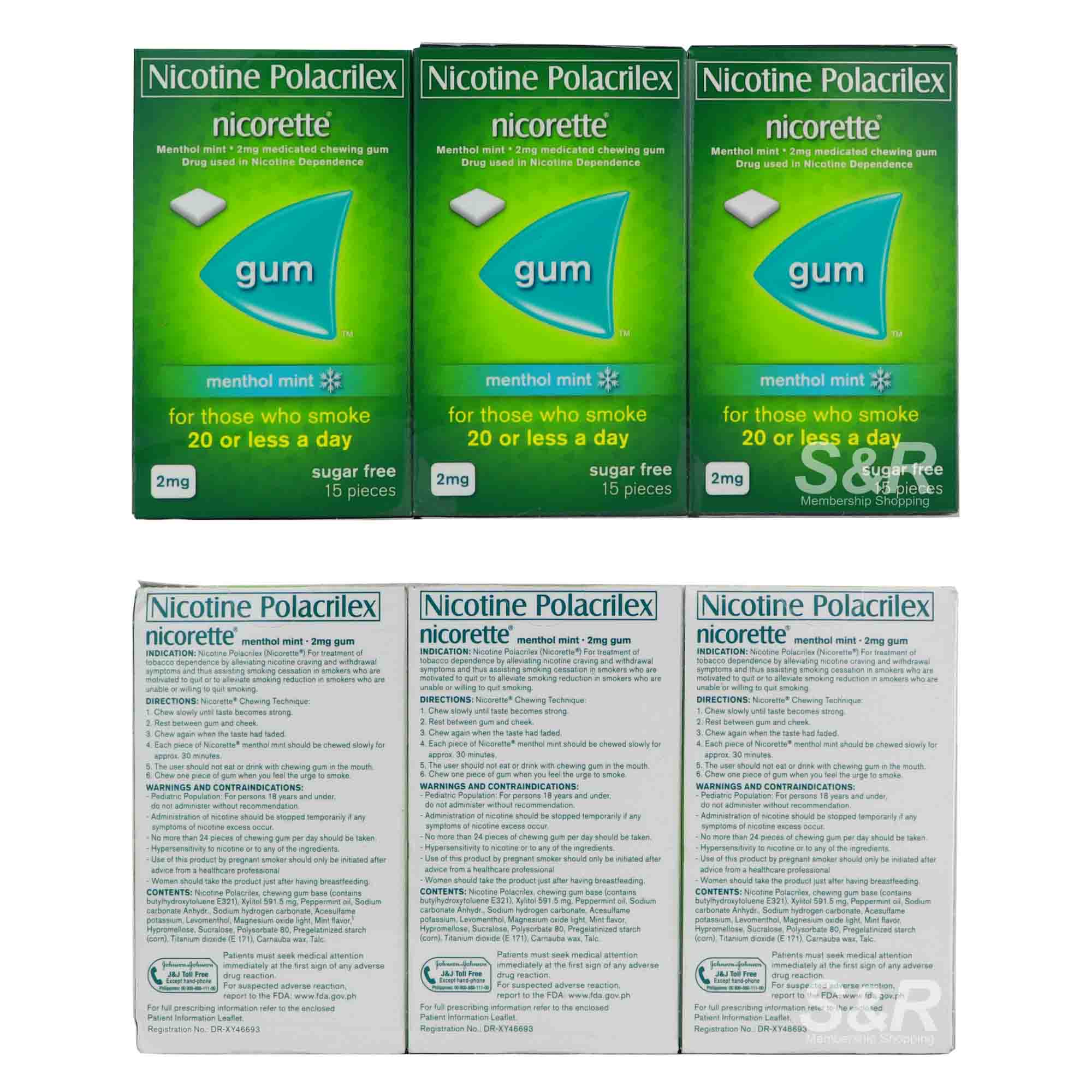 Nicorette Menthol Mint Gum 3 packs
Features:
Multi-pack
Medicated chewing gum in 1 box
Menthol mint flavor
Helps you quit smoking
Nicotine cravings replacement
Actual Weight: 0.1 KGs
Product Dimensions: 8 x 1 x 4.5
---
Do you care about your family?

If you do, it's time to quit smoking!

Whenever you crave nicotine, pop Nicorette Gum into your mouth and chew to satisfy!

This gum is specifically formulated to provide fast craving relief and curb withdrawal symptoms.

Never bored to a chew blandly by bursting your mouth with Menthol Mint flavor.

Control and regulate your nicotine every day anytime, anywhere.

Reduce your nicotine dependence gradually and double the chances of a successful quit!

Your family needs you, as you need Nicorette Gum.

Add this to your cart at S&R!

Regular use of the gum after 12 months is not recommended.

Check the product label before consuming. Do not use if the expiry date has passed.

Store below 25°C.