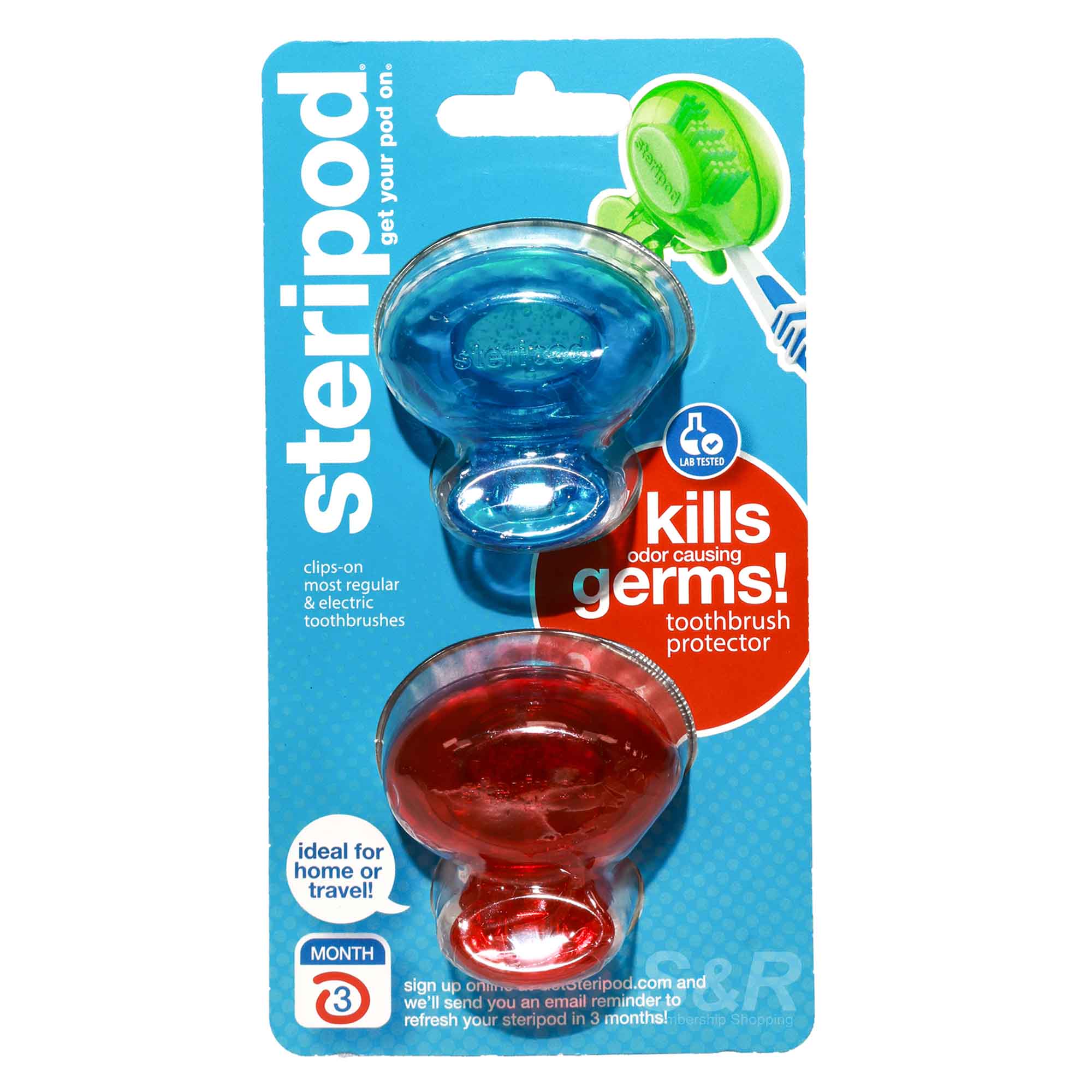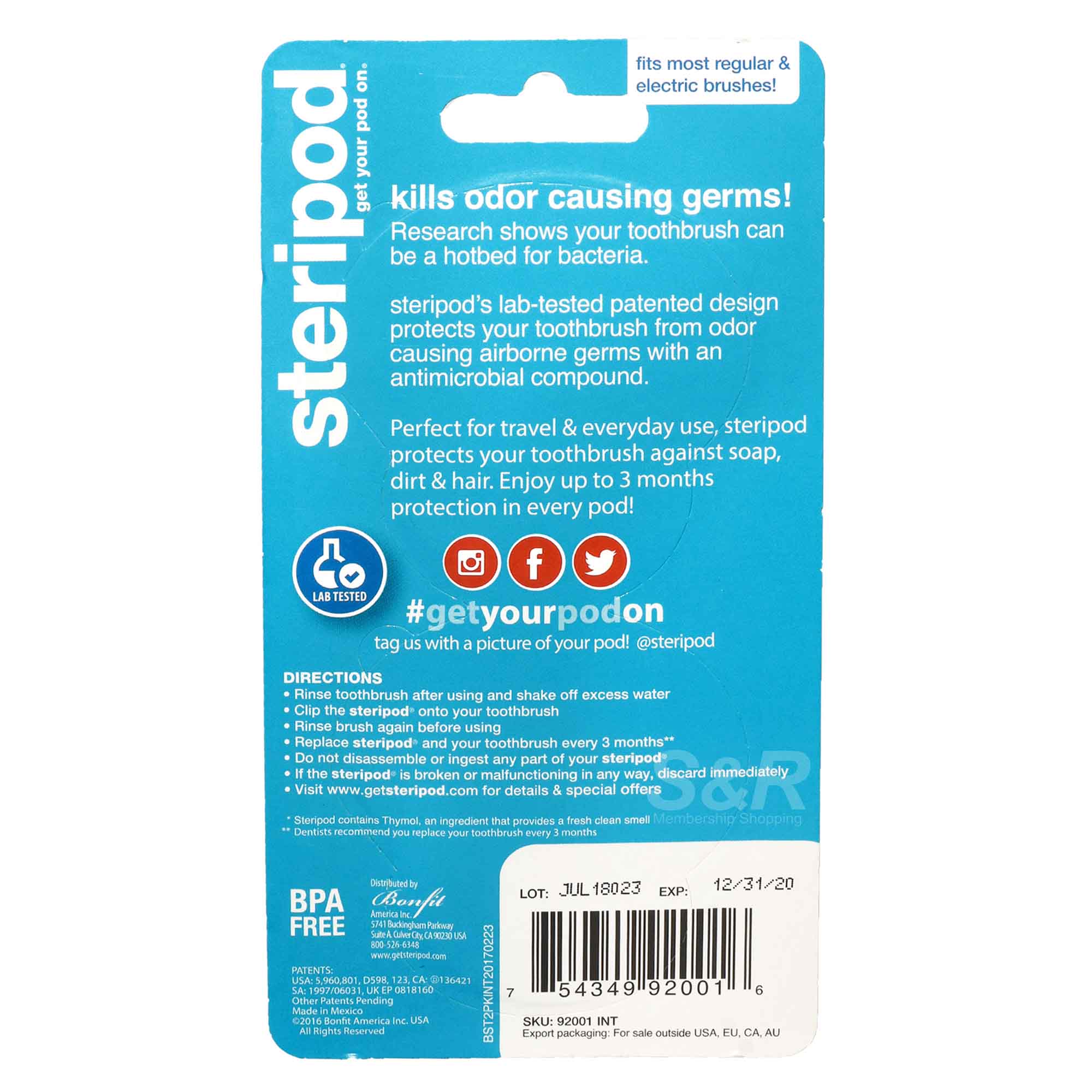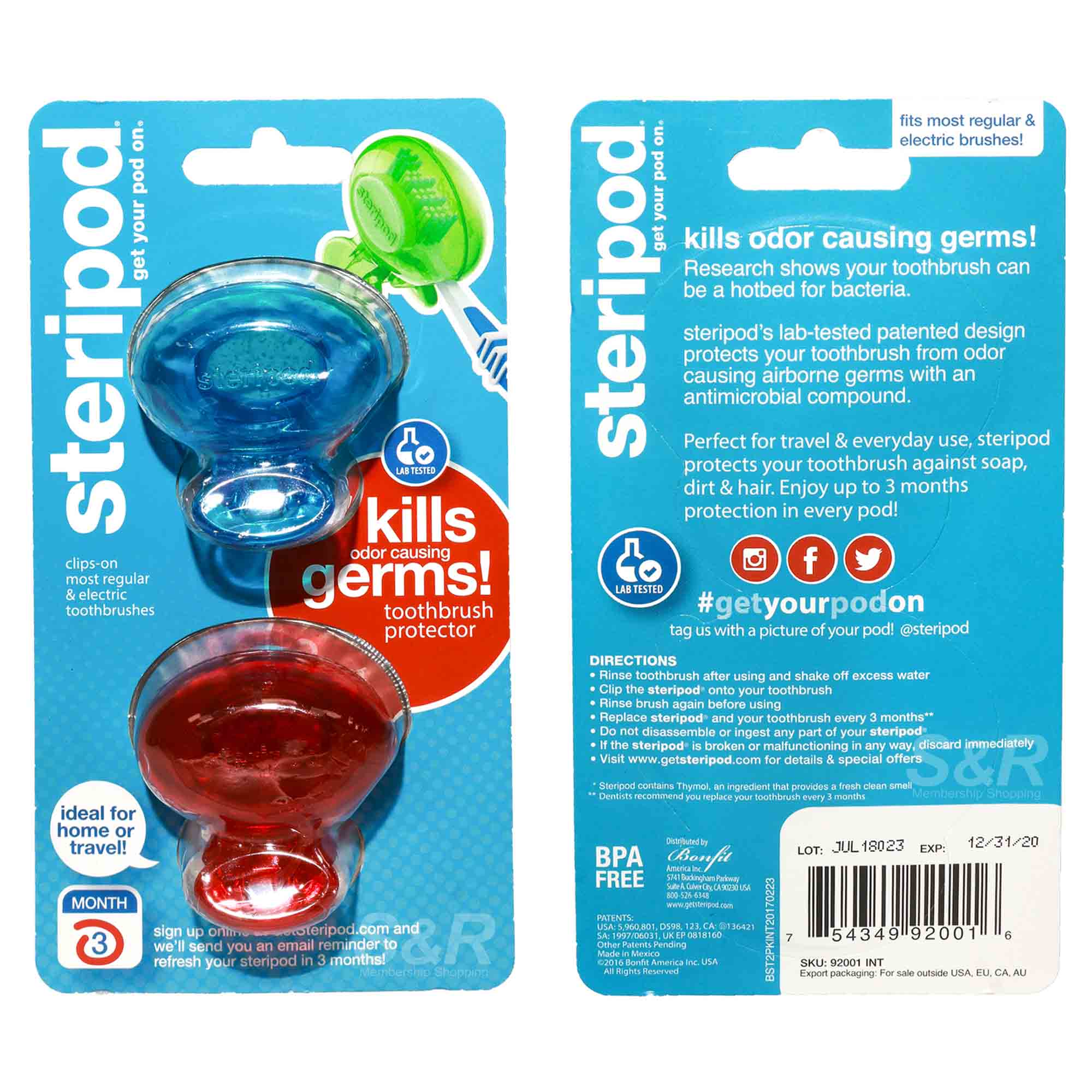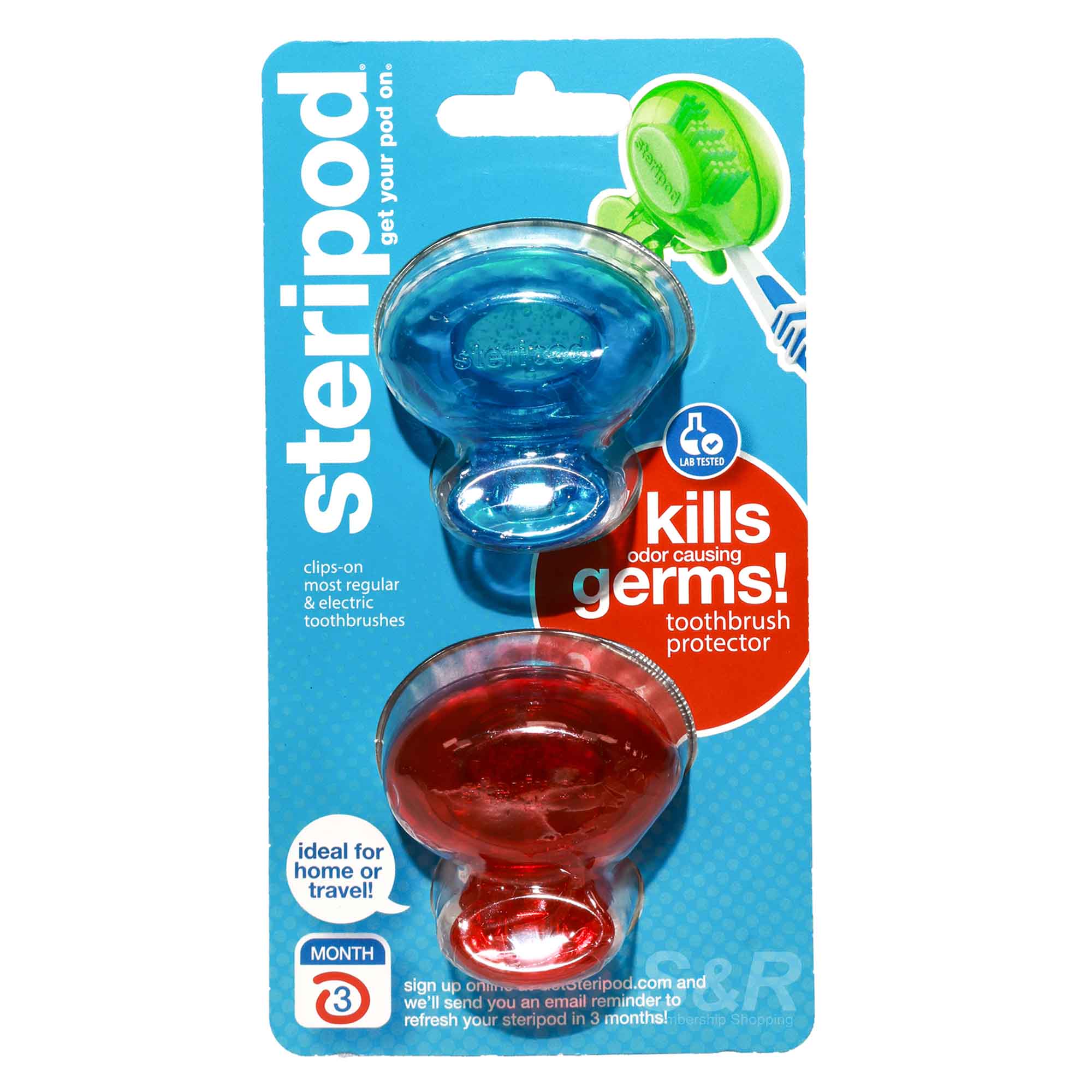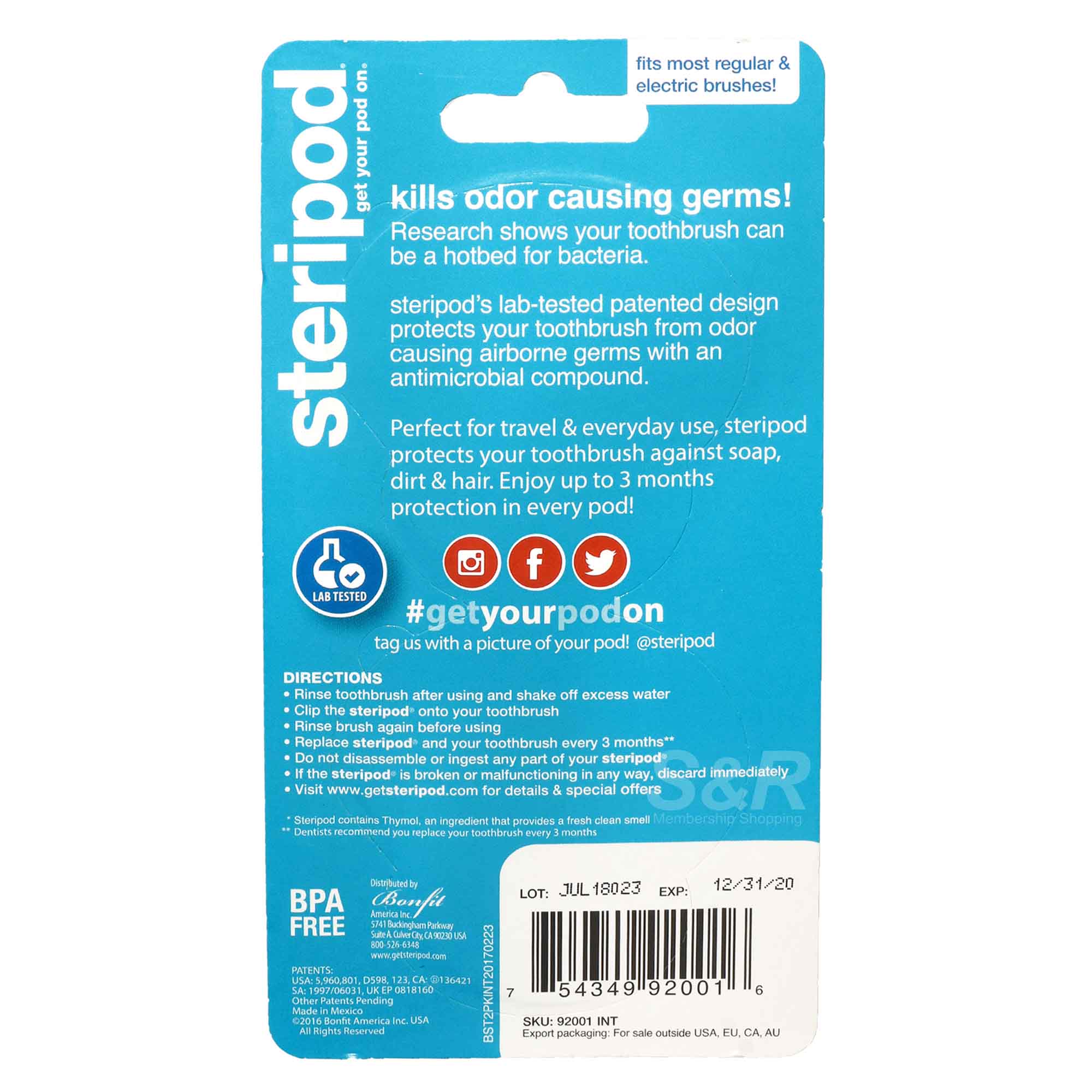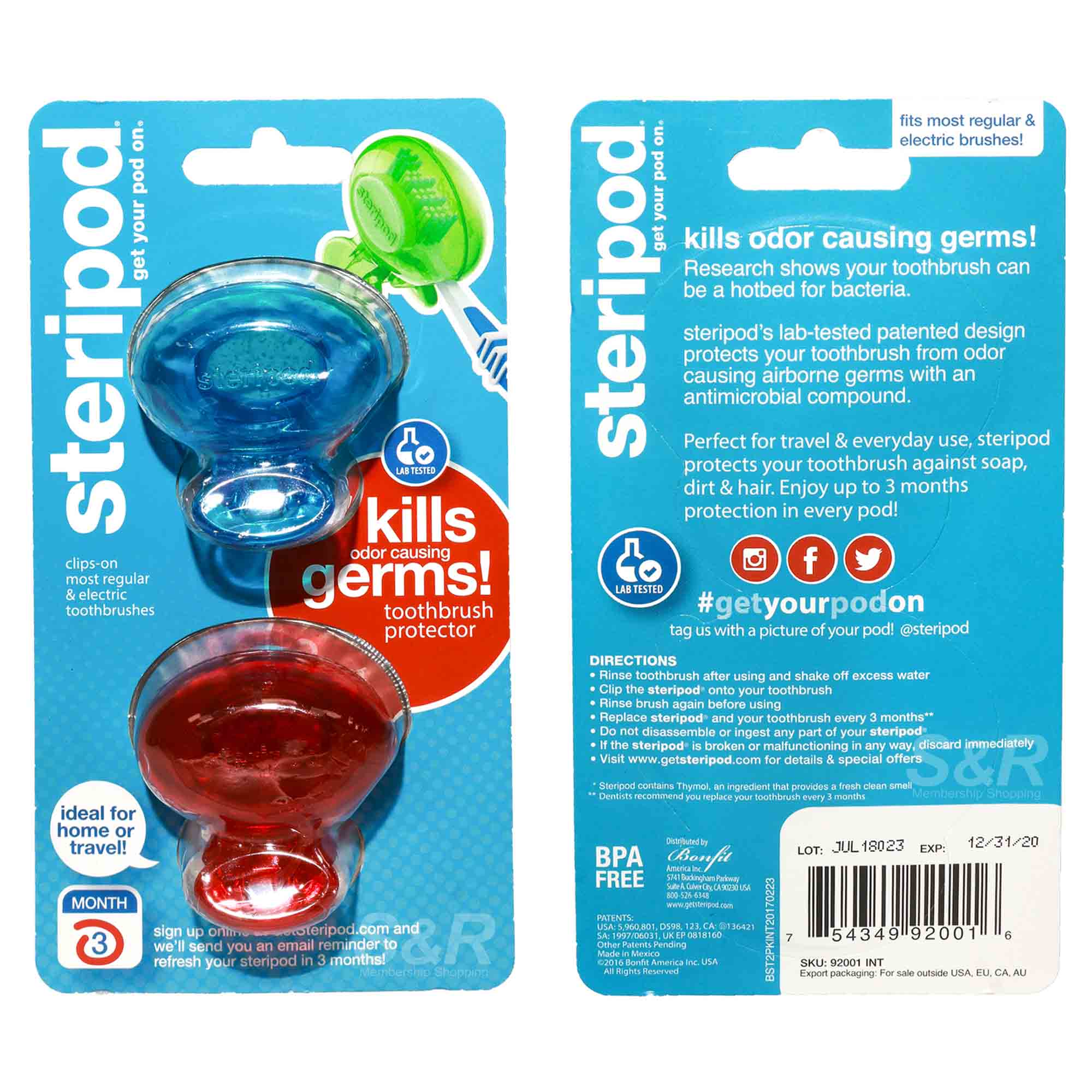 Steripod Clip-On Toothbrush Protector 2pcs
Features:
Multi-pack (2 counts)
Clip-on toothbrush protector in 1 packaging
Active Vapors Help Keep Your Toothbrush Clean & Fresh
Works on Regular & Electric Toothbrushes
No Cables or Batteries Needed
Actual Weight: 0.03 KGs
Product Dimensions: 3.5 x 1.14 x 6.61
---
Make brushing your teeth clean again! What? But that's the idea of it, eh? What are you talking about? What we meant is your toothbrush. Do you know can our toothbrush can be a hotbed for bacteria once stored in non-sterile places? Big yuck if you ask us. So here comes Steripod® Clip-On Toothbrush Protector to the rescue. It's got a lab-tested patented design that protects your toothbrush from odor causing airborne germs with an antimicrobial compound.

This the newest effective solution to keeping your toothbrush's "life" cleaner and longer. Start a safer and cleaner brushing experience and get your pod on with Steripod® Clip-On Toothbrush Protector!

Directions: Rinse toothbrush after using and shake off excess water. Clip the Steripod® onto your toothbrush.

Replace Steripod® and your toothbrush every 3 months. Do not disassemble or ingest any part of your Steripod. If it's broken or malfunctioning in any way, discard immediately.

Steripod® contains Thymol, an ingredient that provides a fresh clean smell.