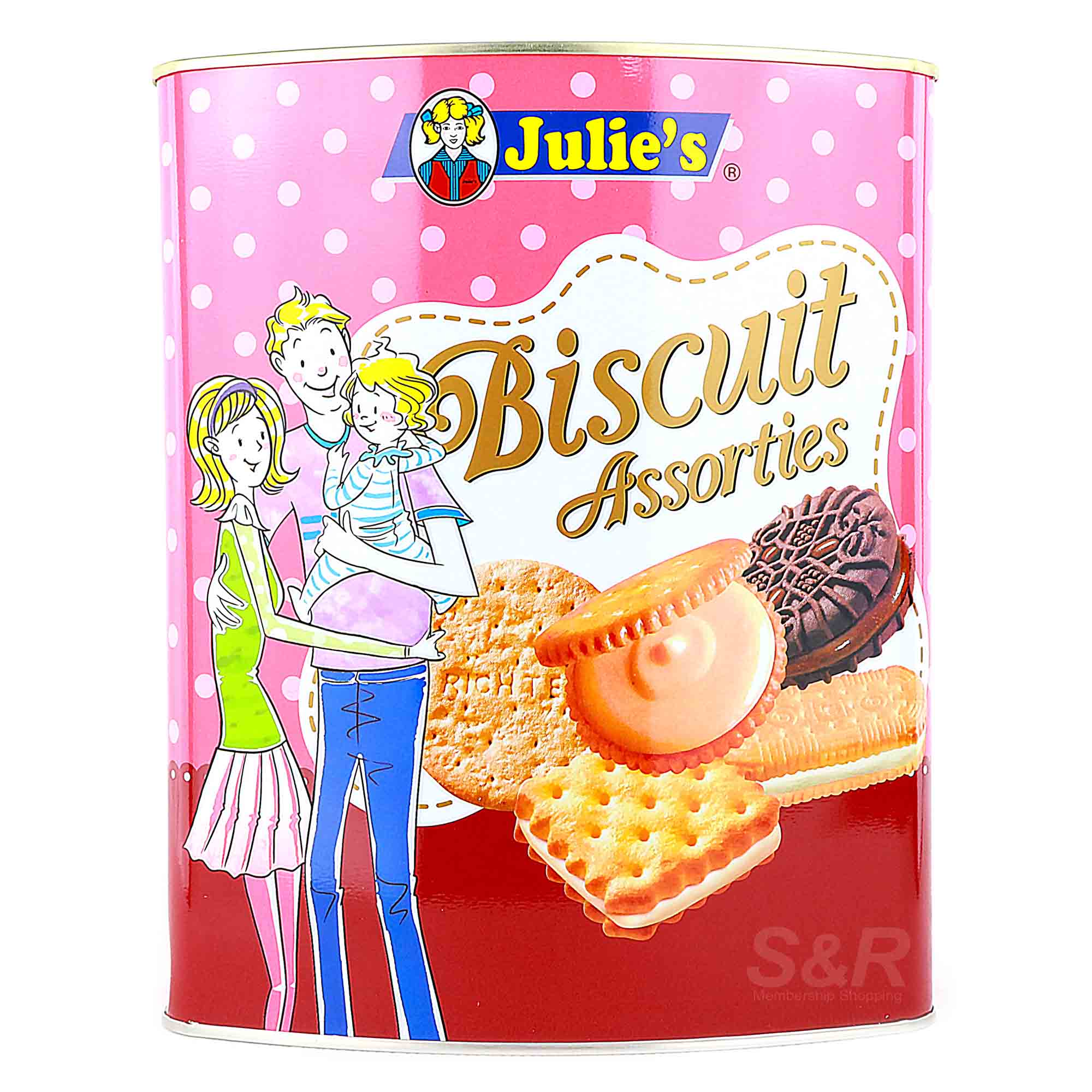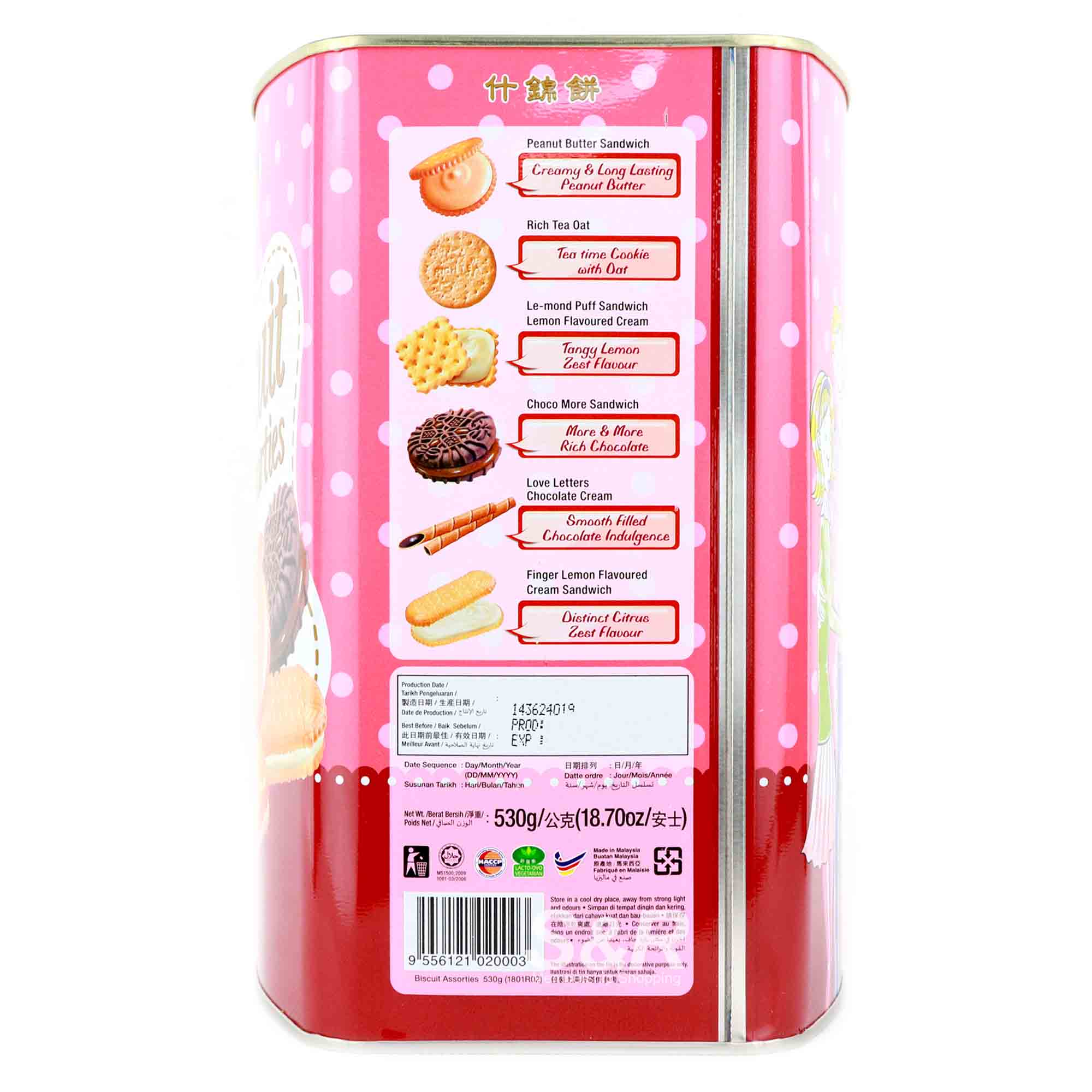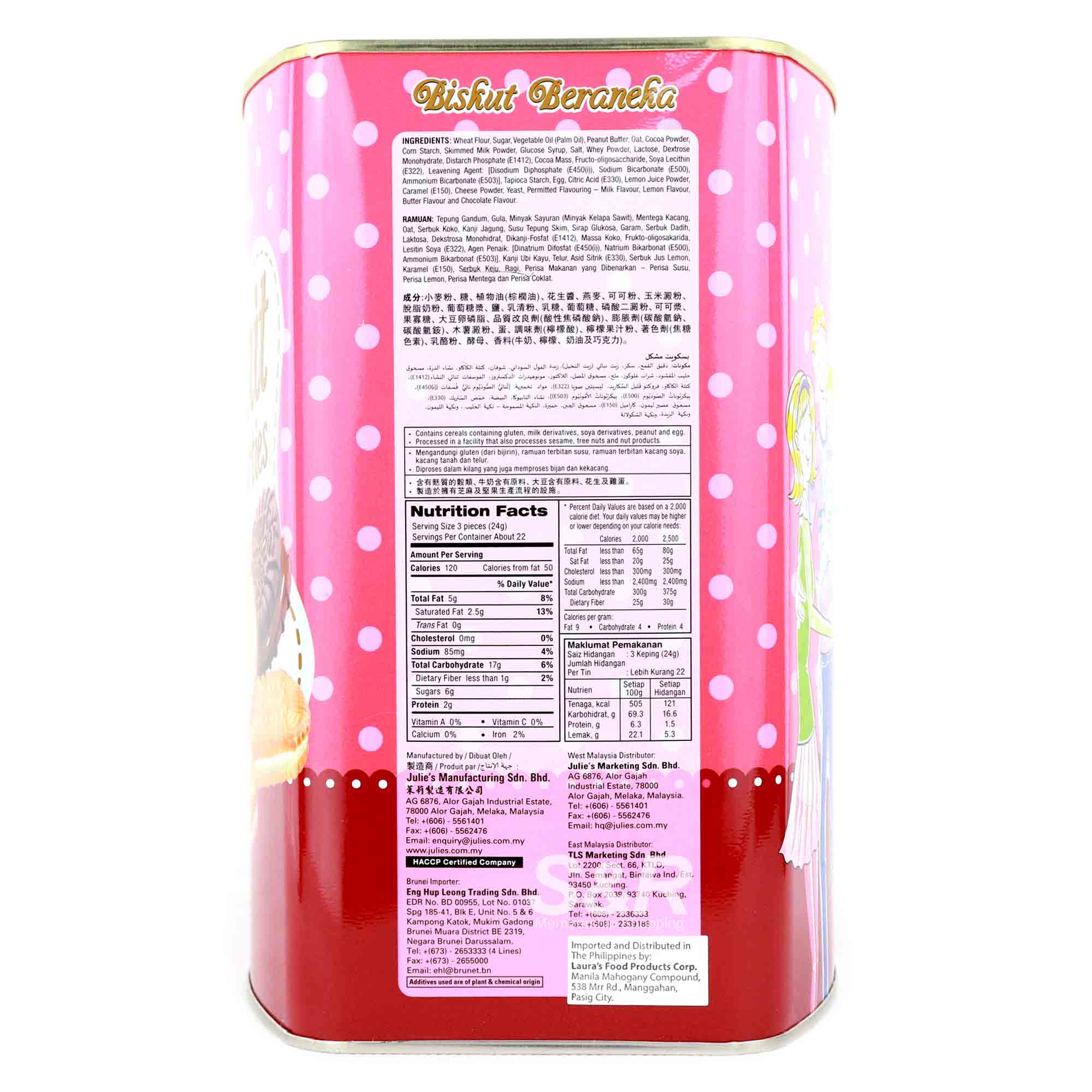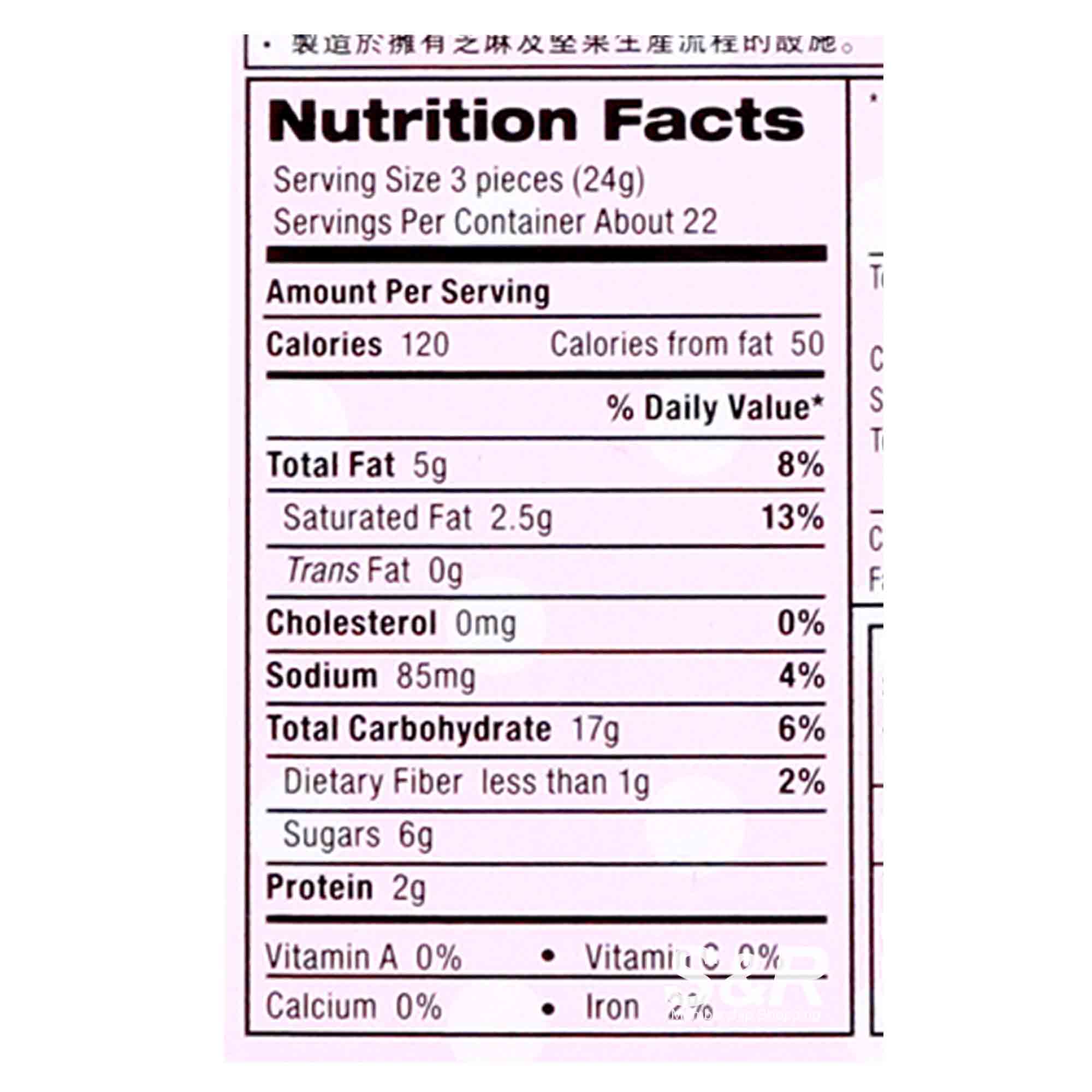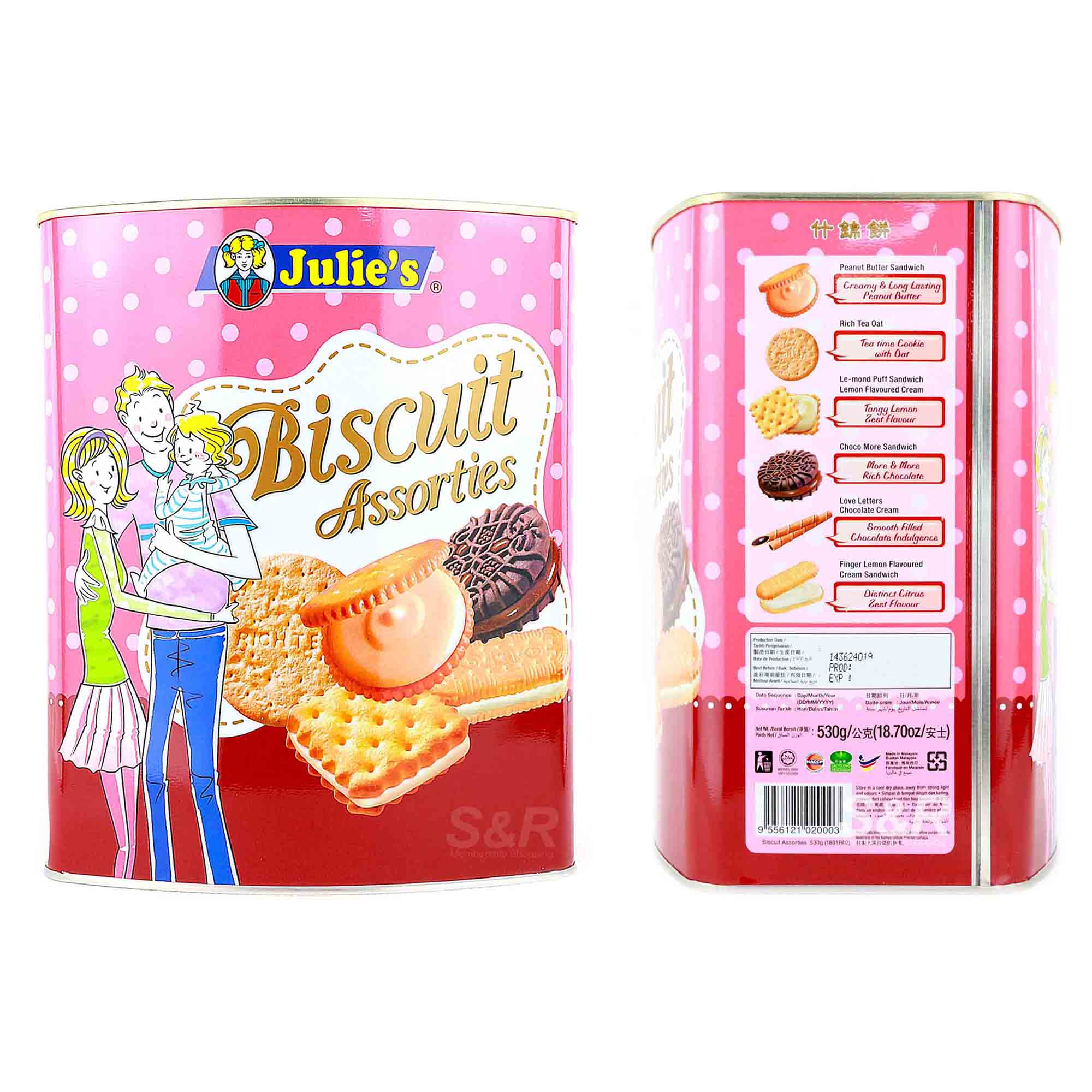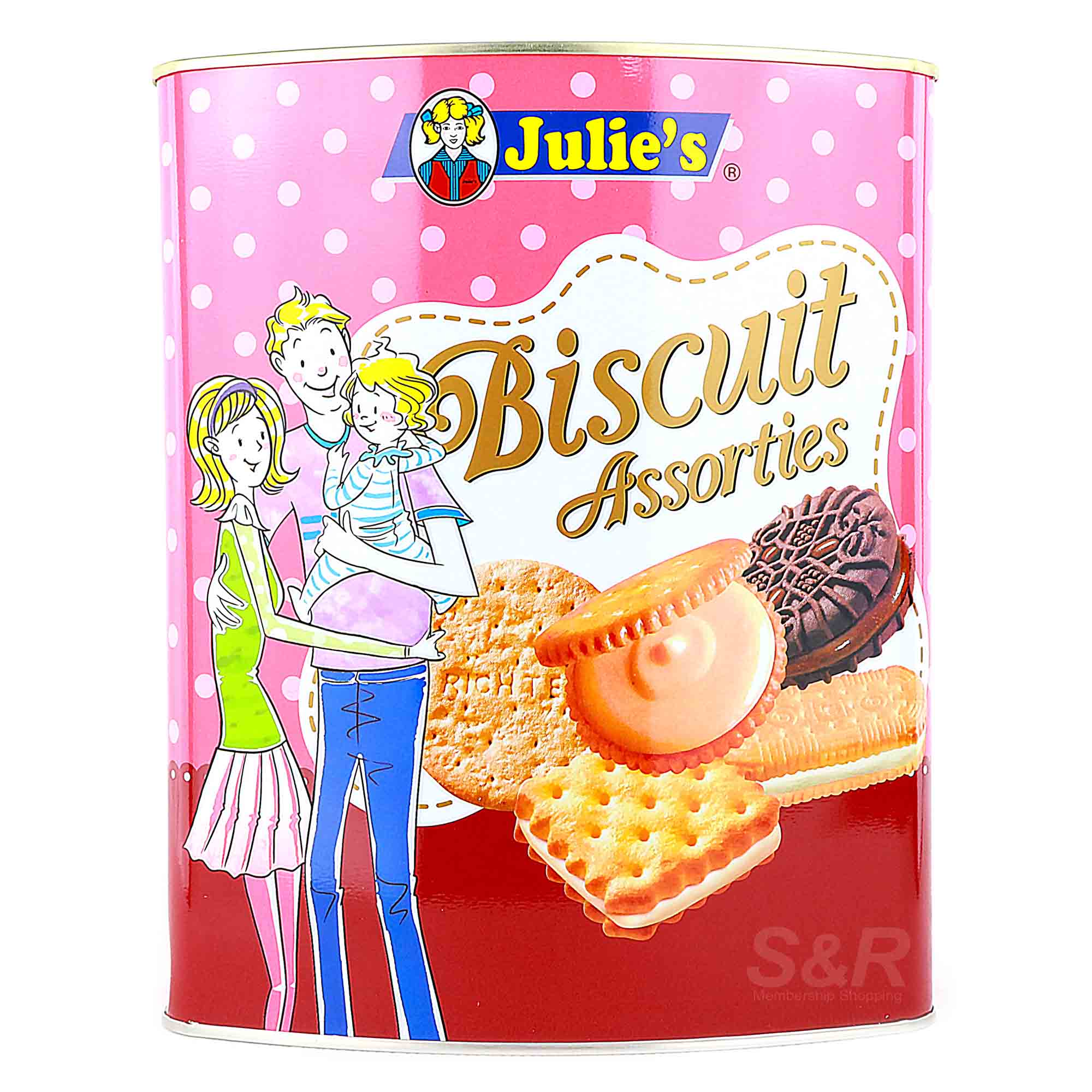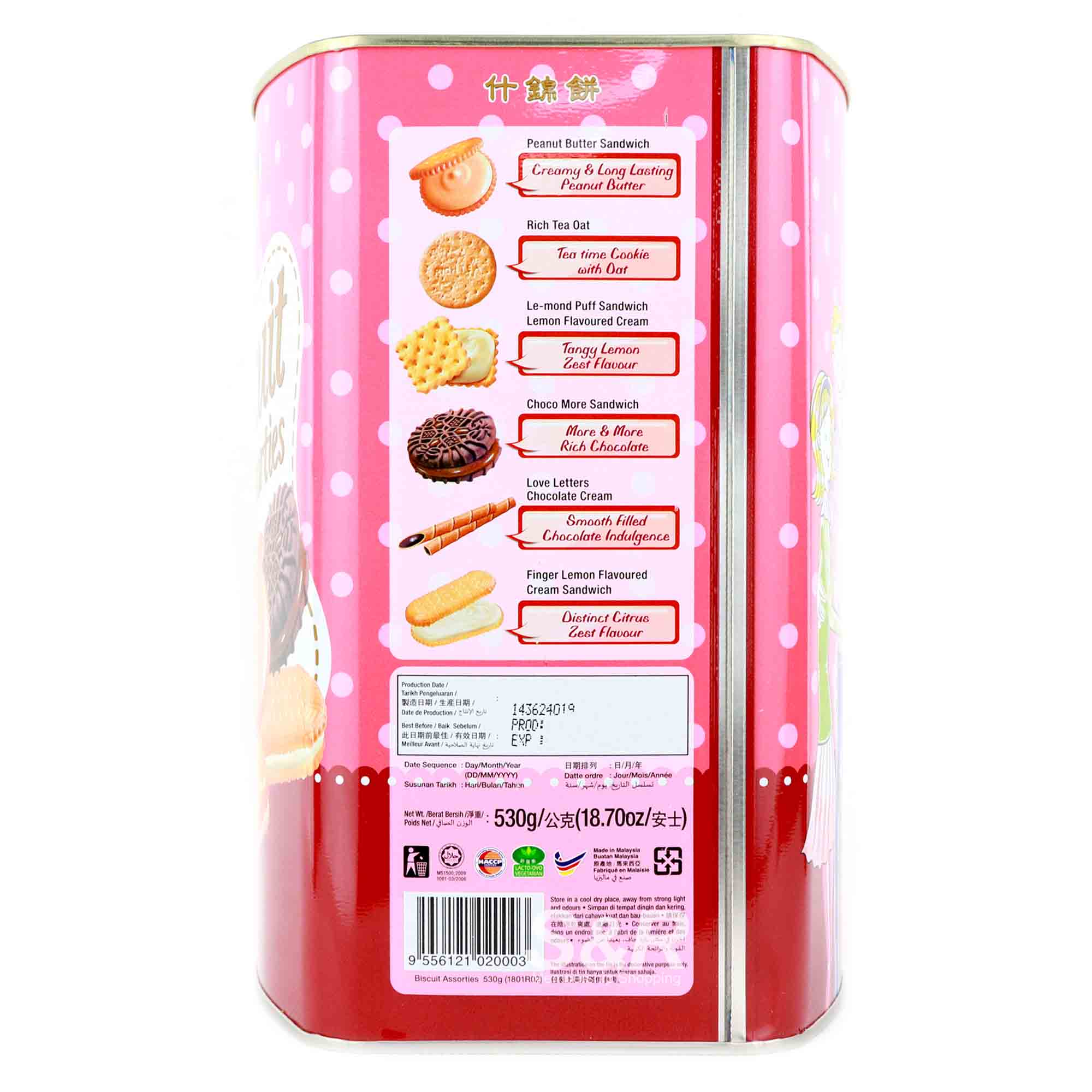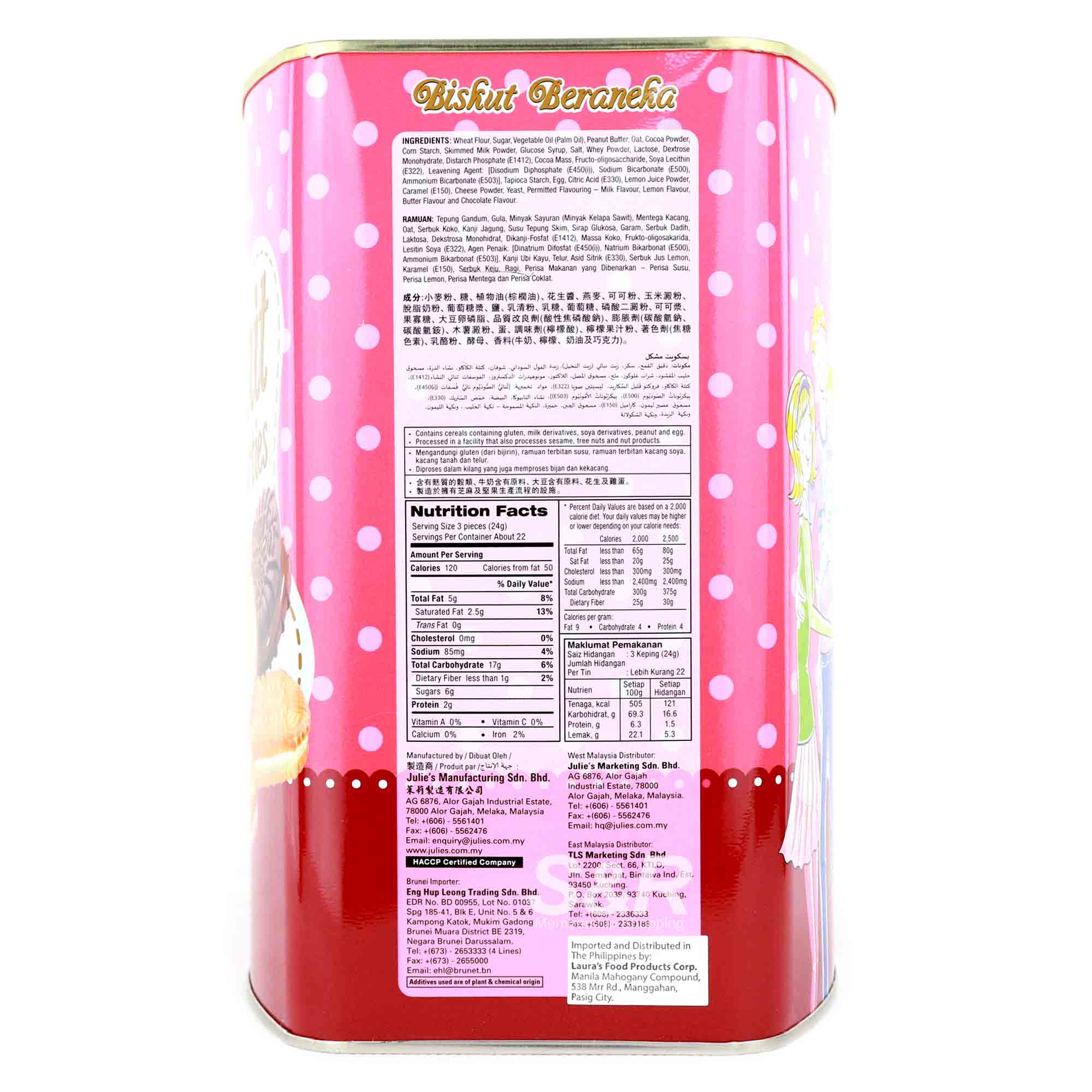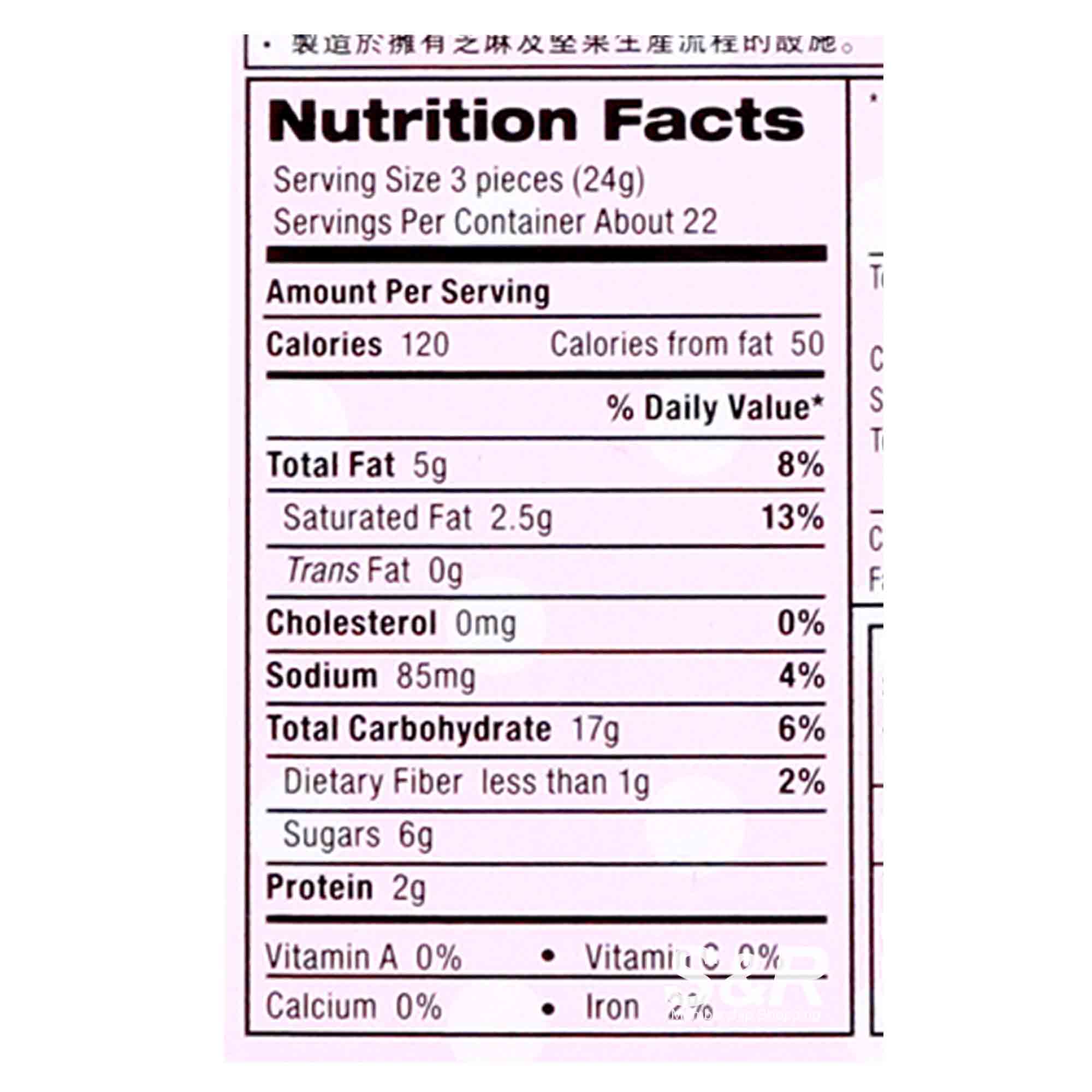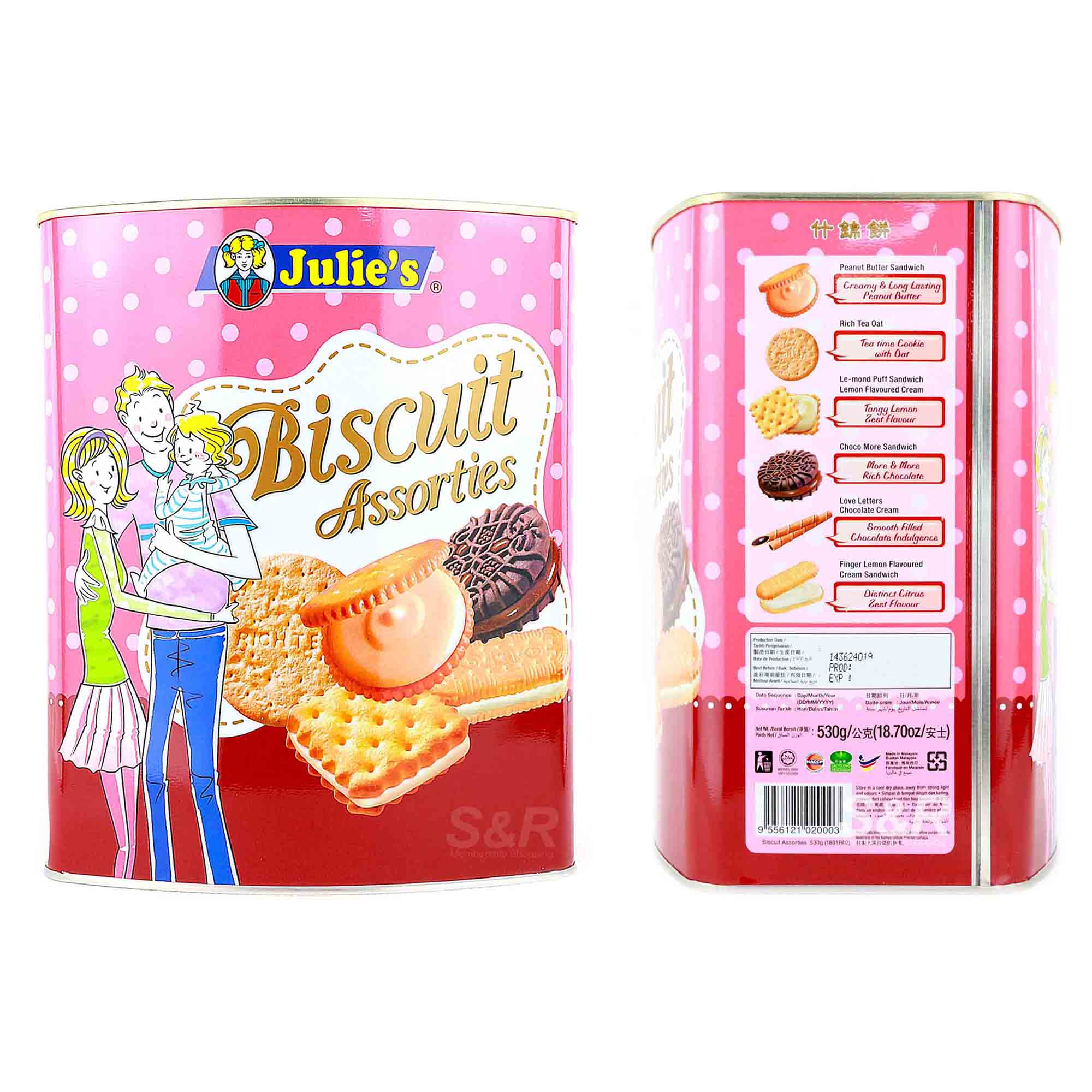 Julie's Biscuit Assorted 530g
Features:
Single Item
Assorted Biscuits in 1 tin can
A bit of every biscuit type for everyone
Biscuit variants include: Peanut Butter Sandwich, Le-Mond Puff, Finger Lemon, and more
Product of Malaysia
Actual Weight: 0.89 KGs
Product Dimensions: 7 x 5 x 8.5
---
Are you keen for some biscuits, friend? What type of biscuit are you thinking about just now? Undecided? No problem! Julie's Biscuit Assorties got heaps of assorted biscuits for you to choose from. Craving for P&B? We got a creamy & long-lasting Peanut Butter. A little lemony maybe? We got Tangy lemon zest flavor. Can't get enough the tangy flavors? We got that distinct citrus zest flavor too!

There are 3 more variants to Julie's Biscuit Assorties and we'll leave the choosing in your most capable hands! So, grab a can of Julie's now and have a fun time snacking on these biscuits!

Consume upon opening. Keep tin container closed when not in use to keep freshness.