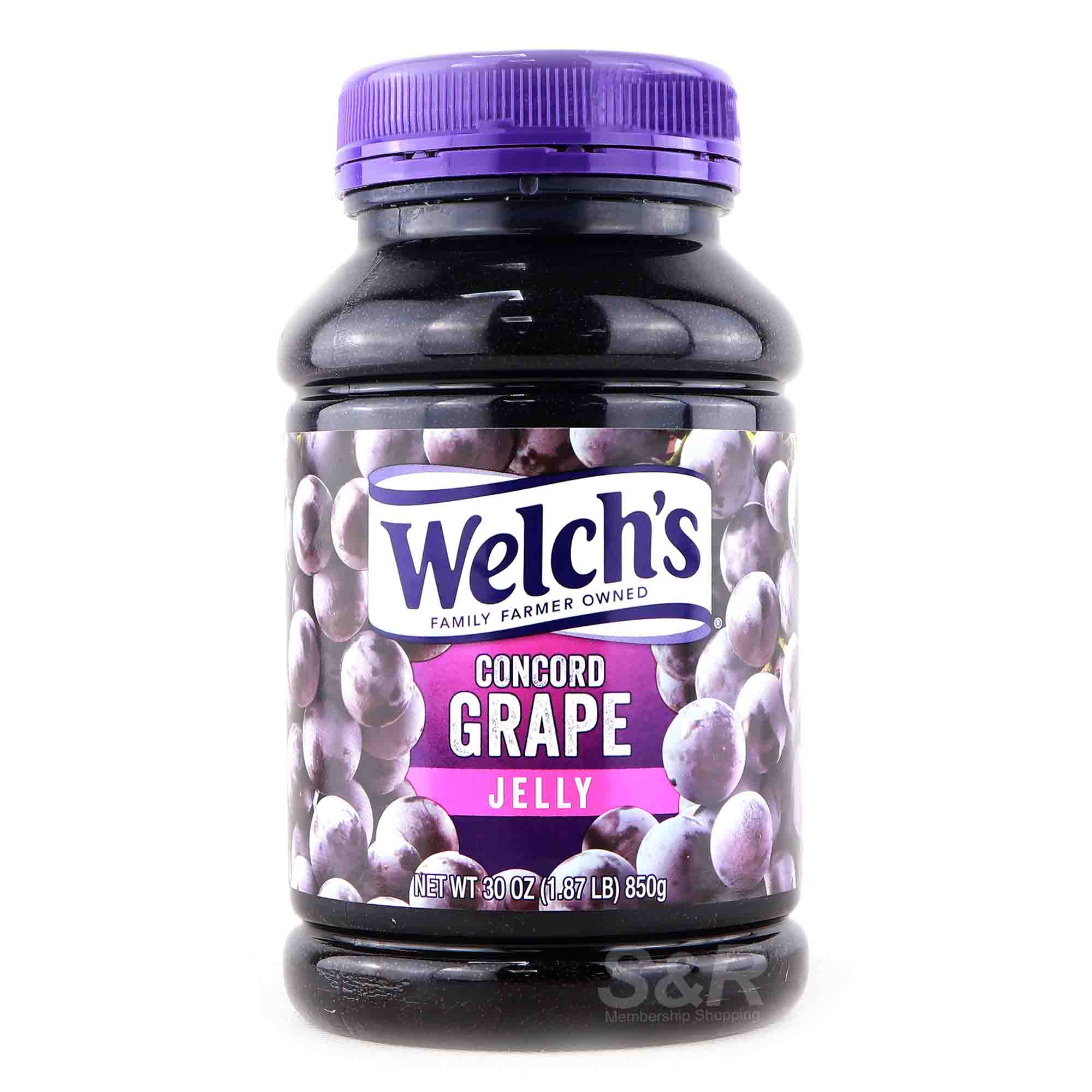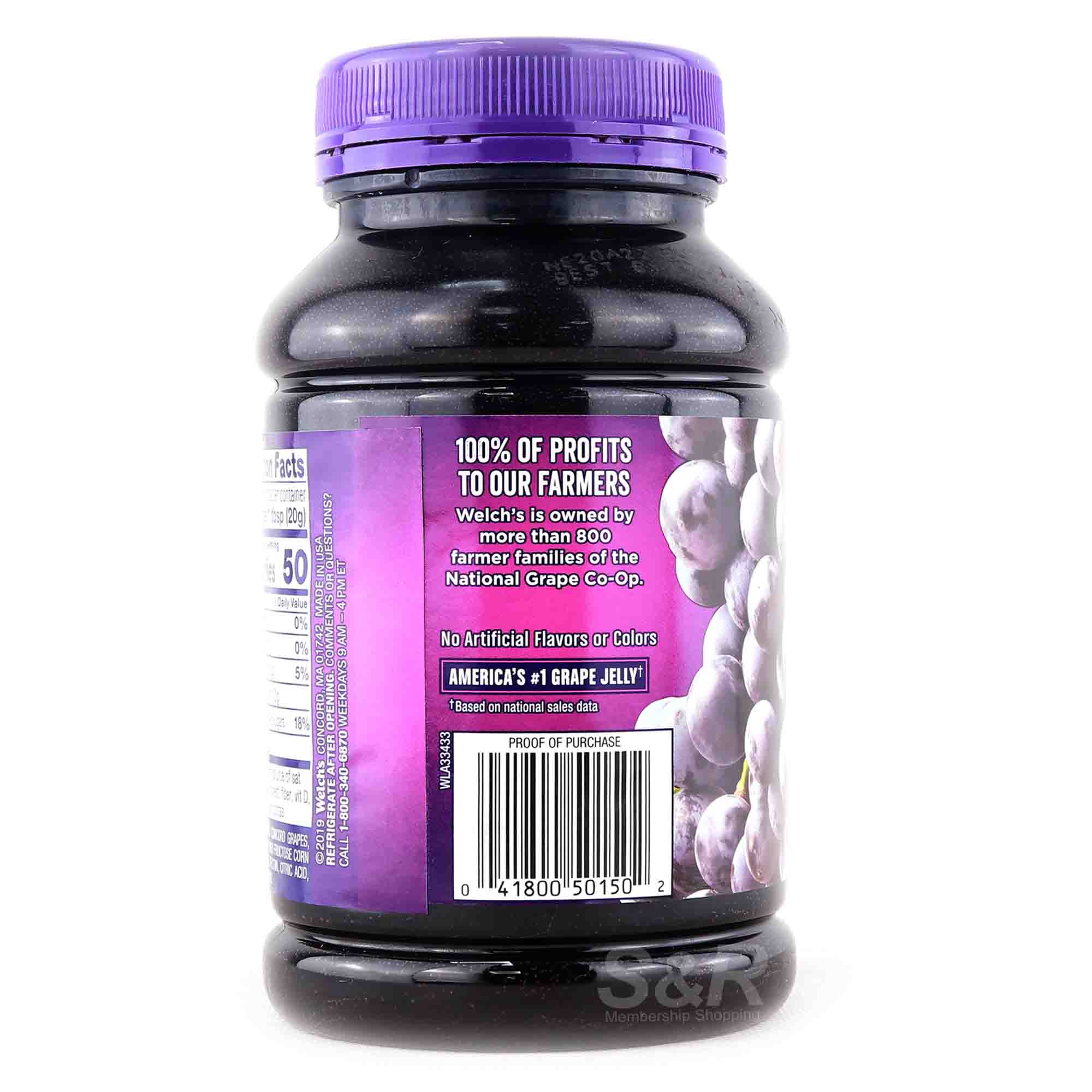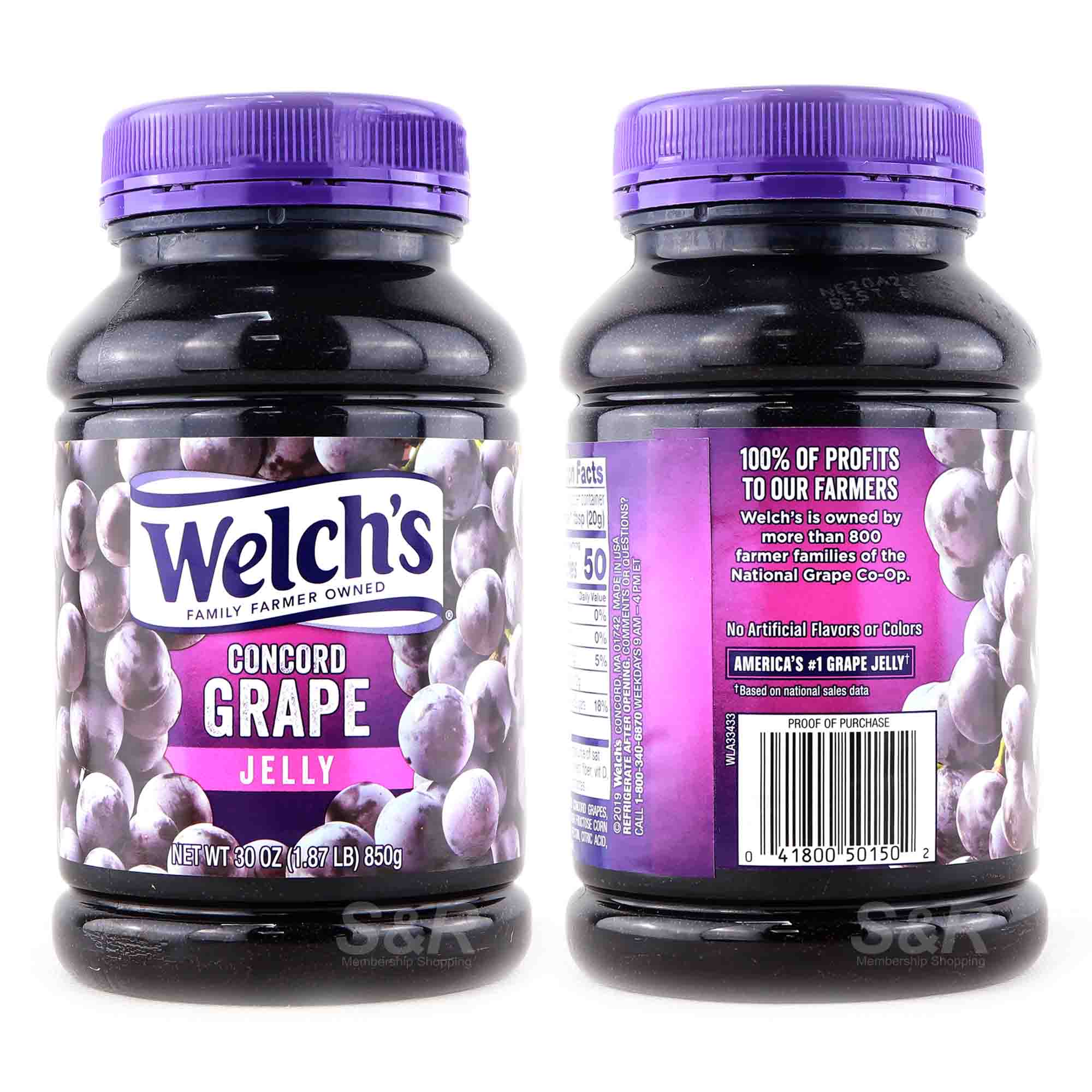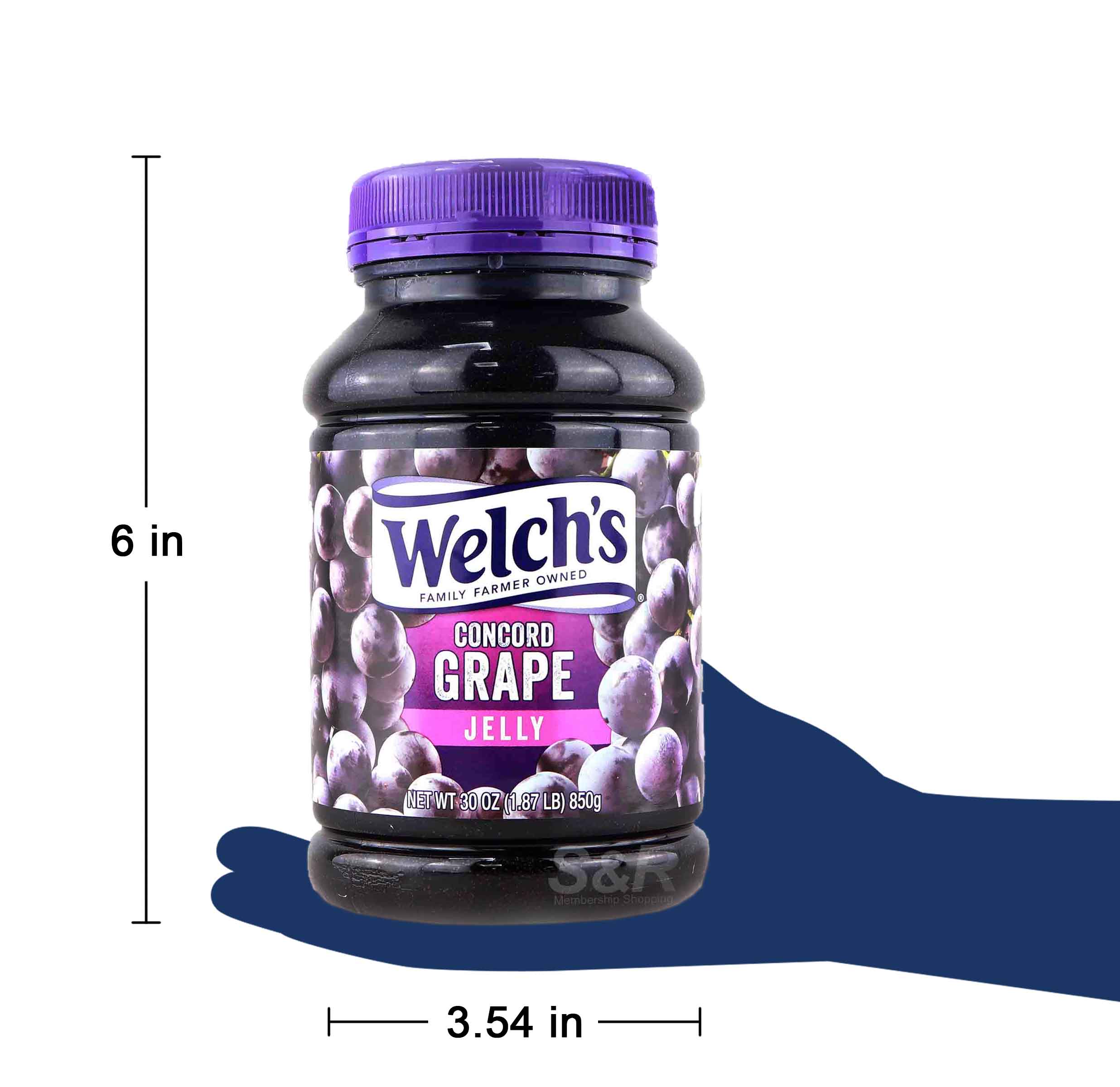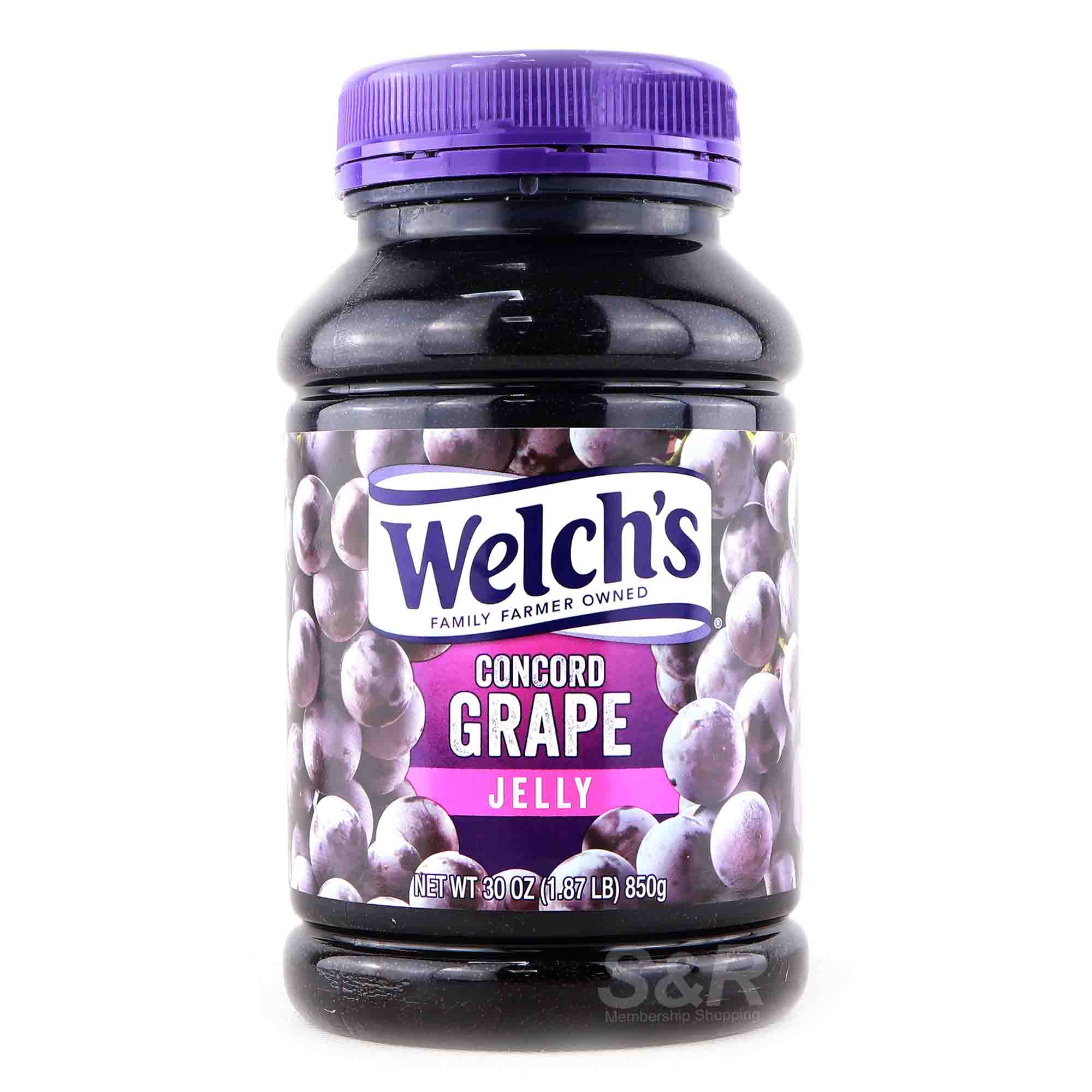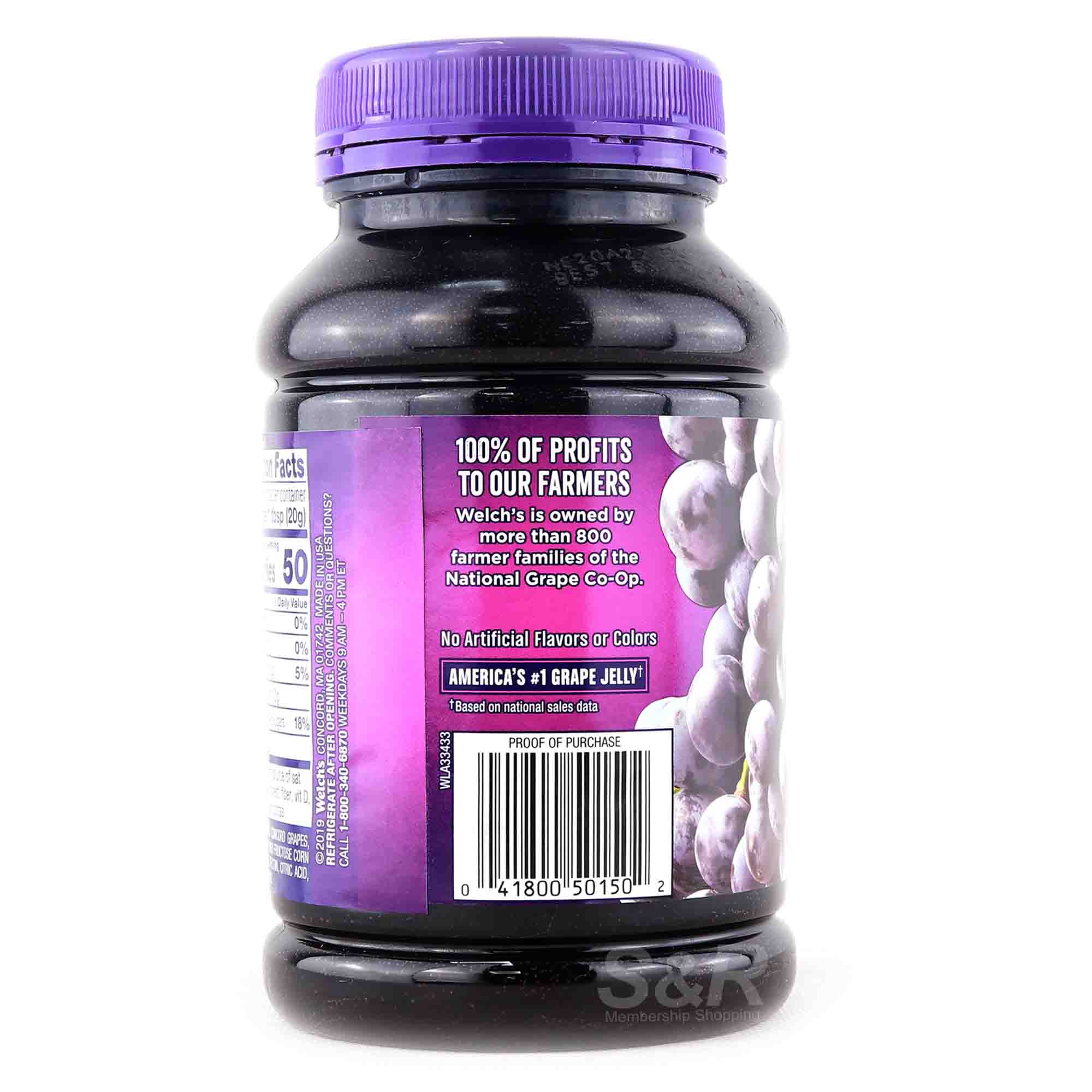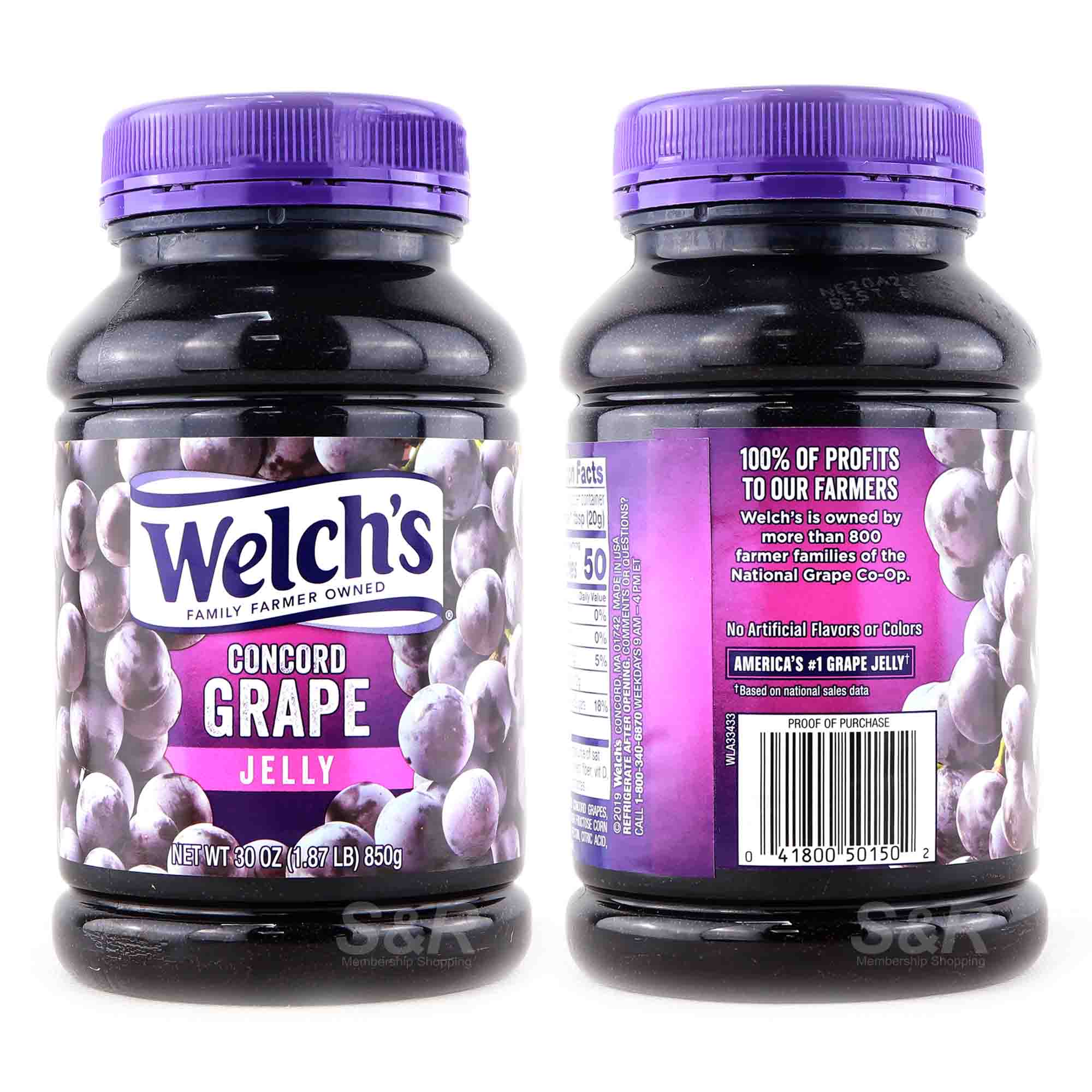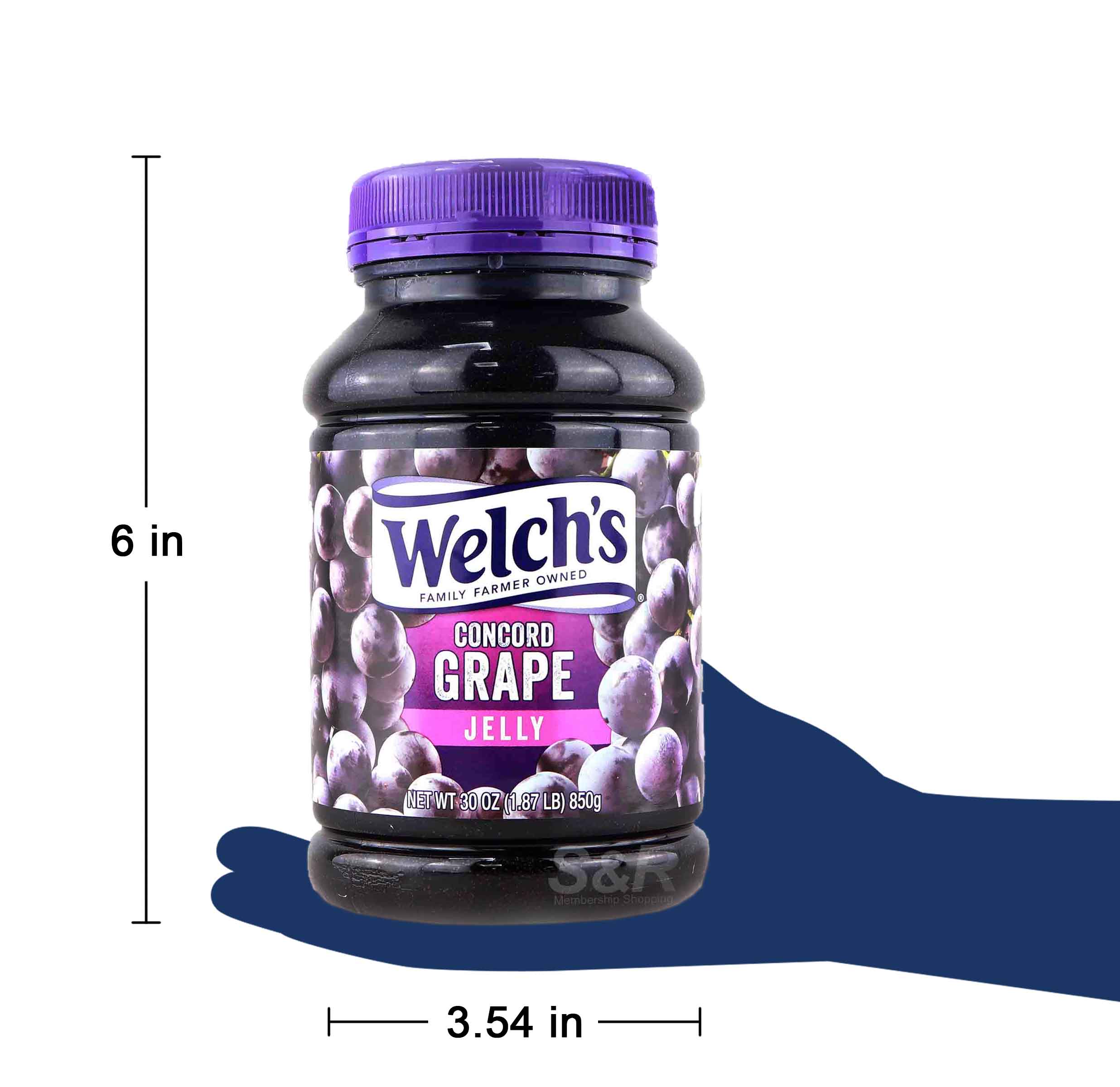 Welch's Concord Grape Jelly 850g
Features:
Single Item
Grape Jelly in 1 plastic bottle
No Artificial Flavor and Colors
100% of profit goes to our farmers
Product of USA
Actual Weight: 0.9 KGs
Product Dimensions: 3.54 x 3.54 x 6
---
Make your dishes elevated with Welch's Concord Grape Jelly! It's a new grape twist that gives you that sweet and tangy taste that everyone will definitely love. Whether kids or kids-at-heart, Welch's Concord Grape Jelly is a delight to everyone's palate.

Made with pure grape flavor, this jelly is best paired with your toasts, pancakes, and even your cooked meals. Try it now and get that Welch's experience. Order yours at S&R Membership Shopping.

Consume upon opening.

If stored properly under stable and secured area, shelf life may last up to 2 years.