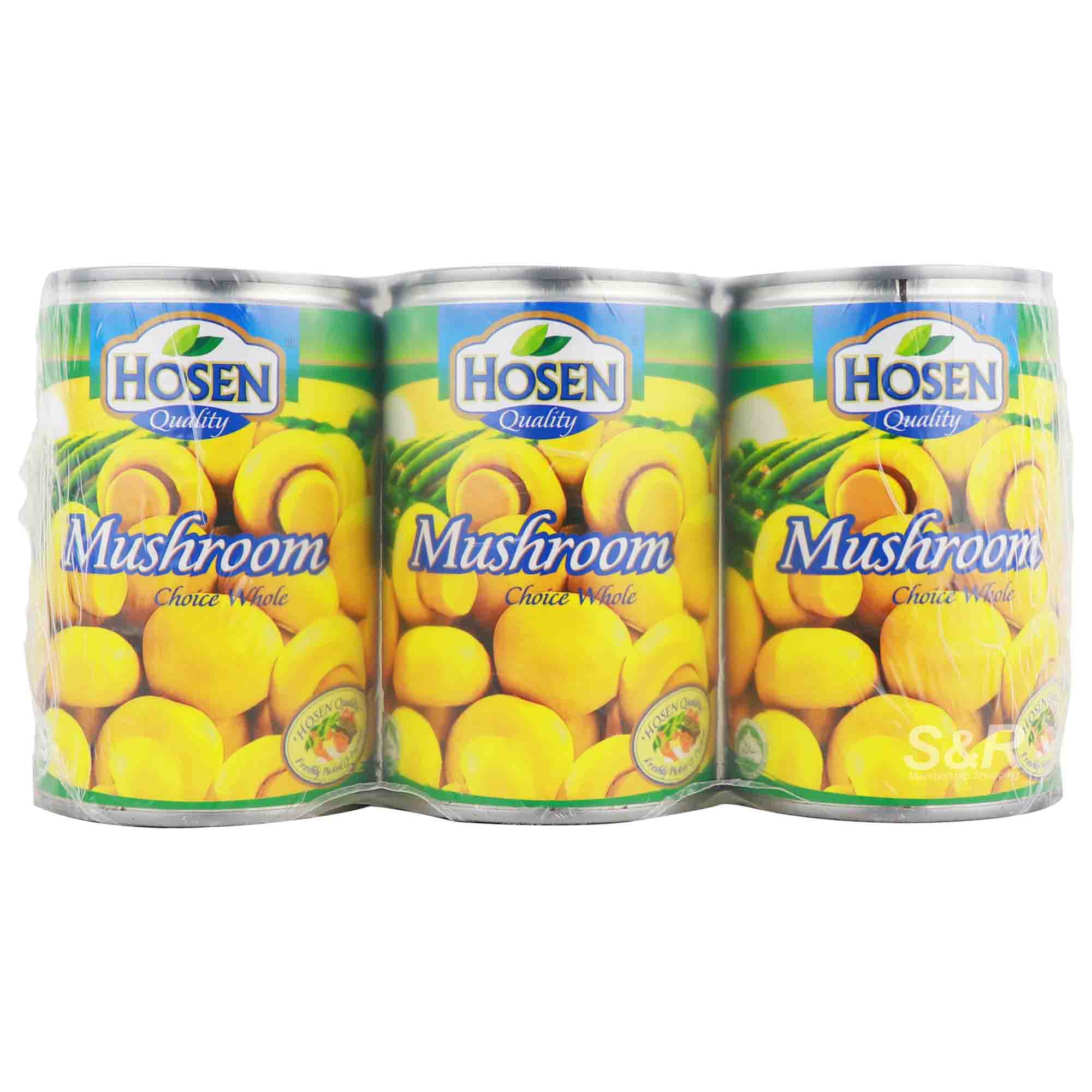 Hosen Quality Mushroom Choice Whole 3 cans
Features:
Multi-Pack
Whole mushrooms in 1 can
Good source of minerals
Freshly picked and packed
Product of China
Actual Weight: 1.44 KGs
Product Dimensions: 8.75 x 2.75 x 4.75
---
It's never too late to explore vegetables that we've grown not to eat throughout our lifetimes. And we think you've been missing out half your life if you haven't tried Hosen Quality Mushroom Choice Whole. These mushrooms are prized for their rich, savory taste and diverse health benefits. Its amino acid profile is similar to meats and also has immune-boosting, cholesterol-lowering, and anticancer effects.

We think it's time you acquire a new taste – a new taste for Hosen Quality Mushrooms best included in your meals regularly for the family!

Properly stored, an unopened can of Hosen Quality Mushrooms will generally stay at best quality for about 3 to 5 years.