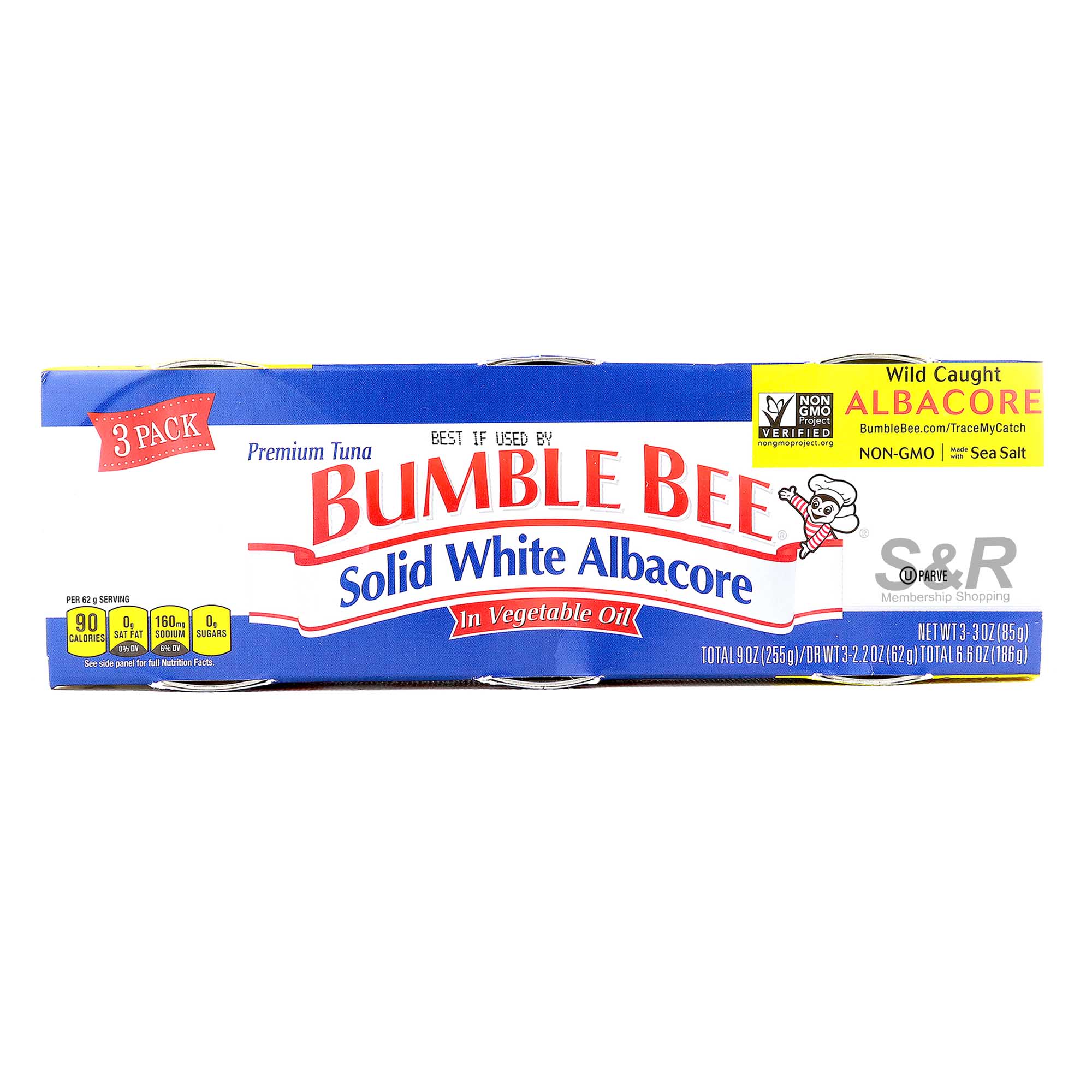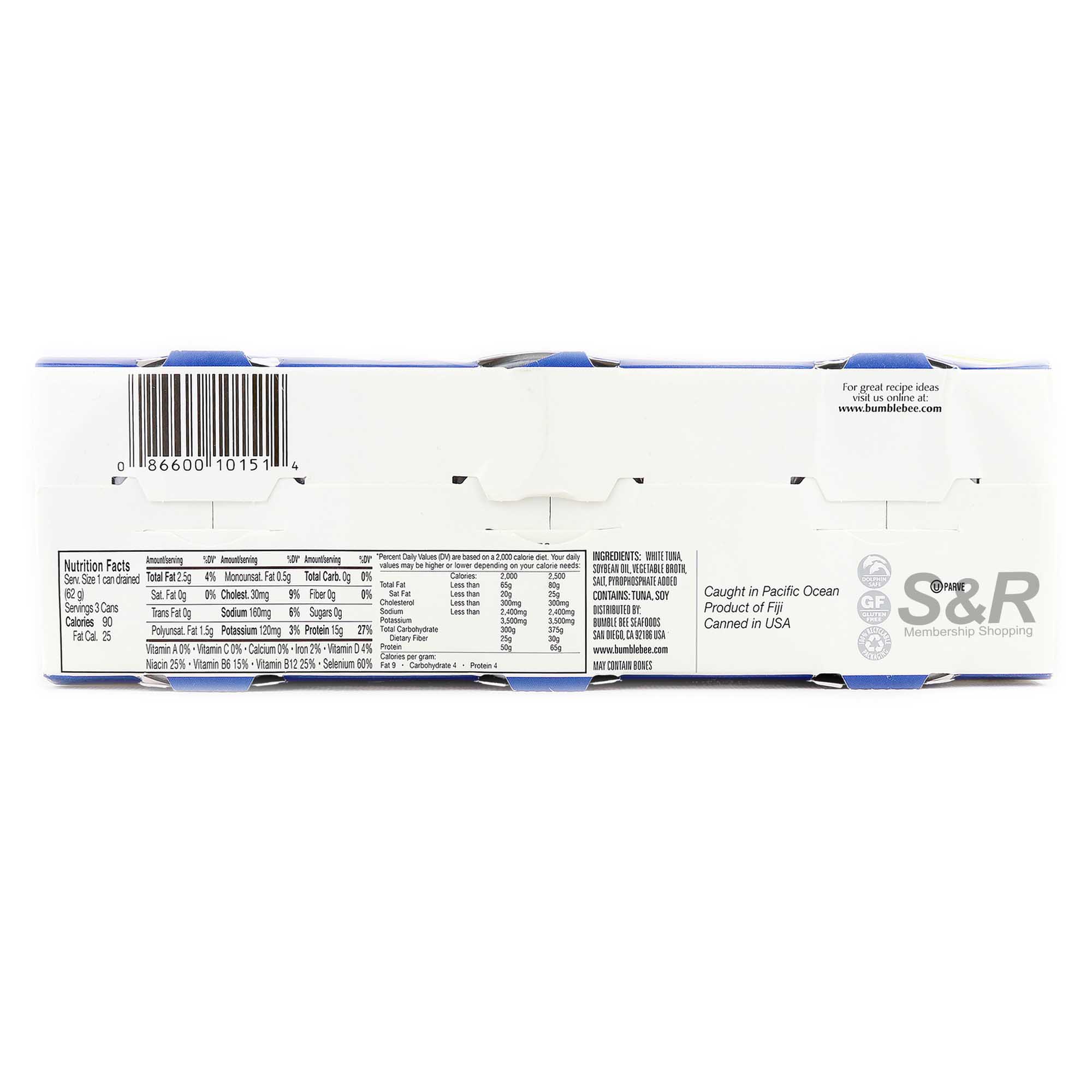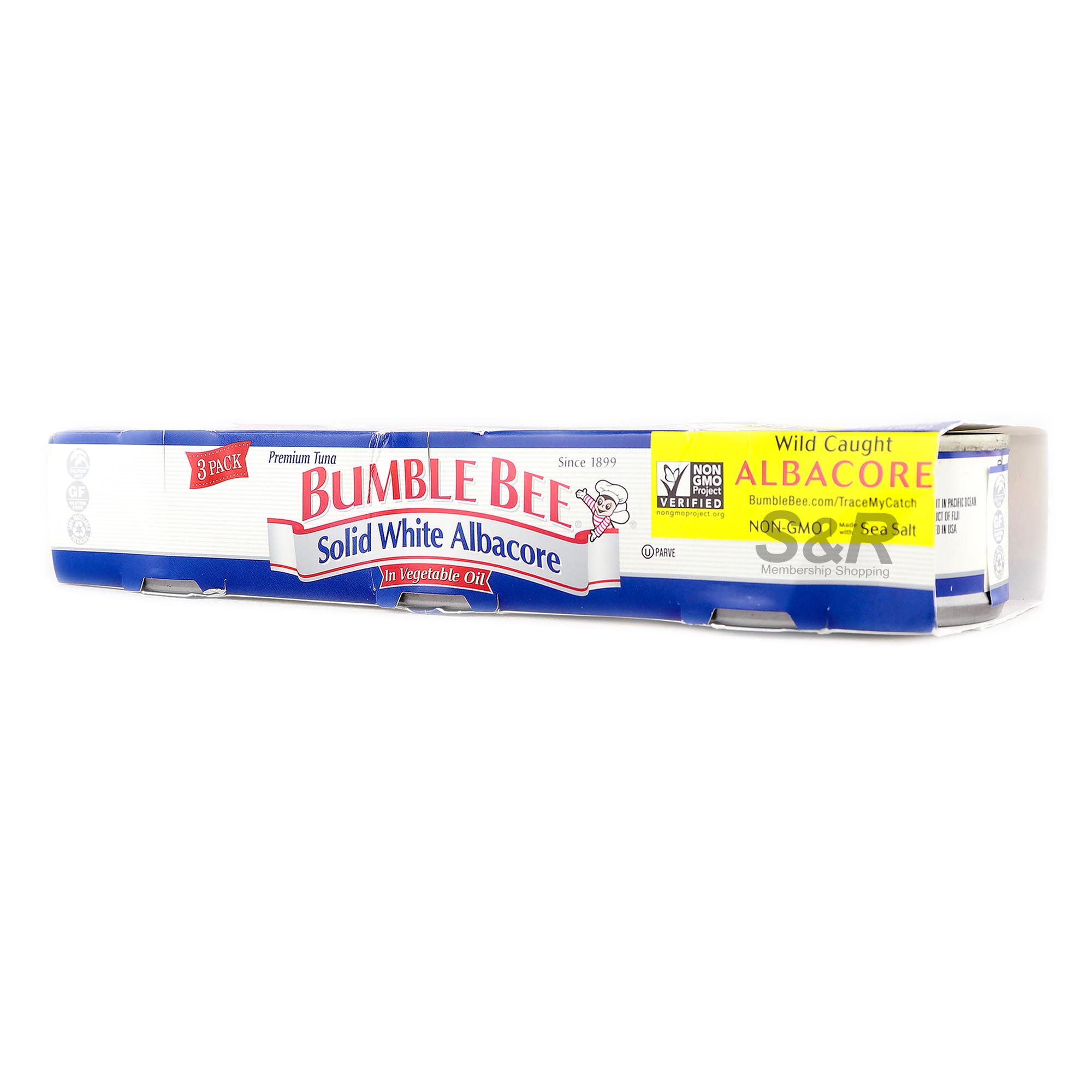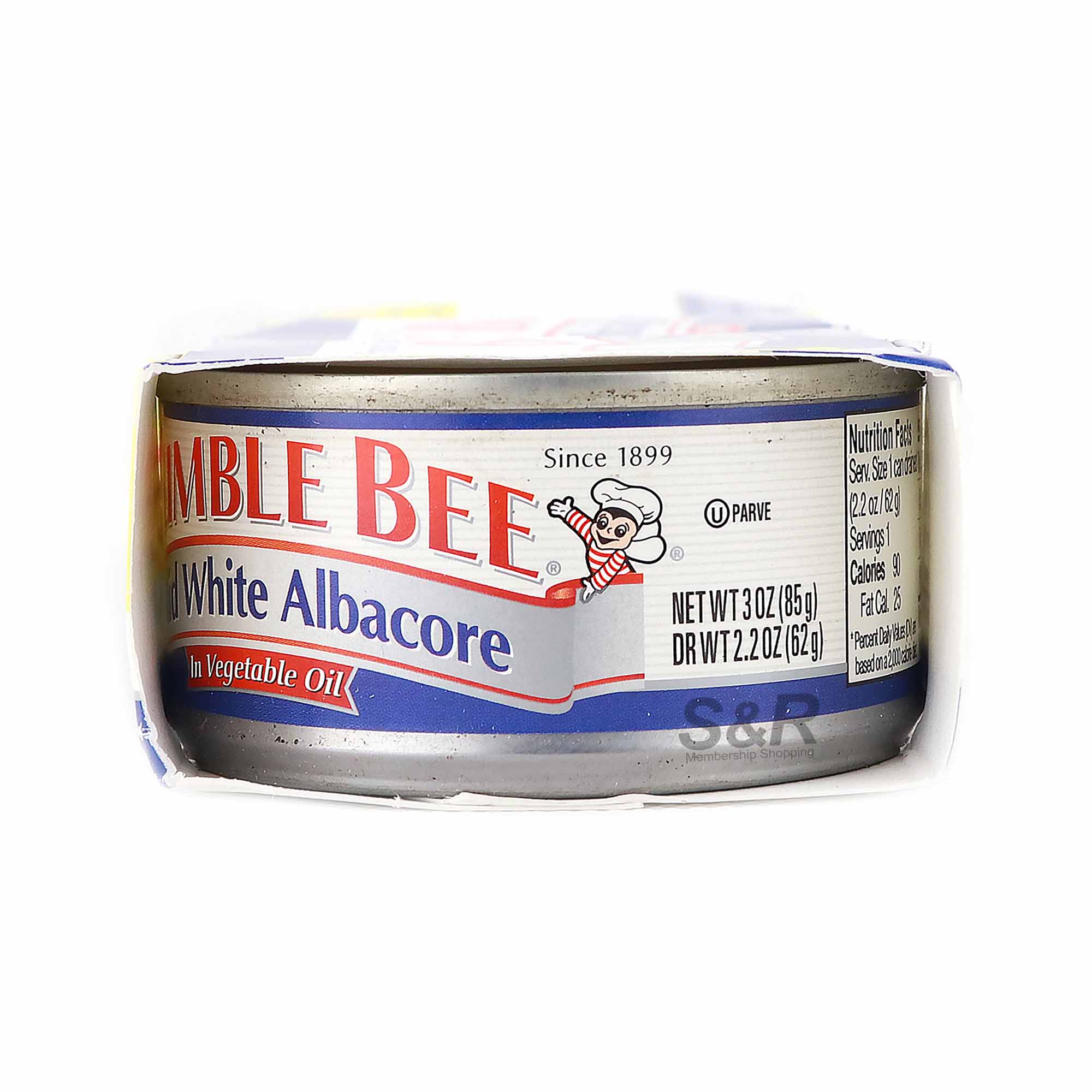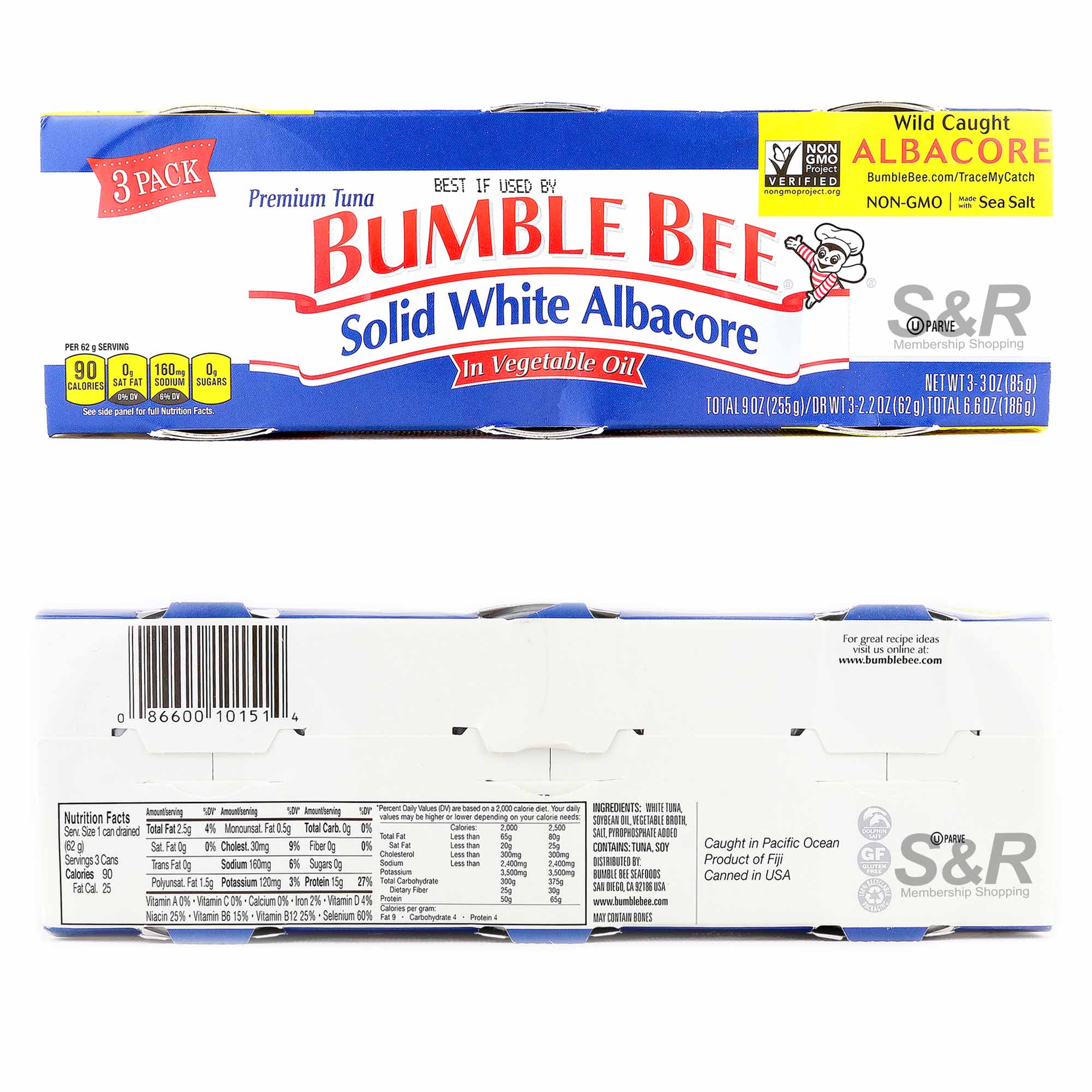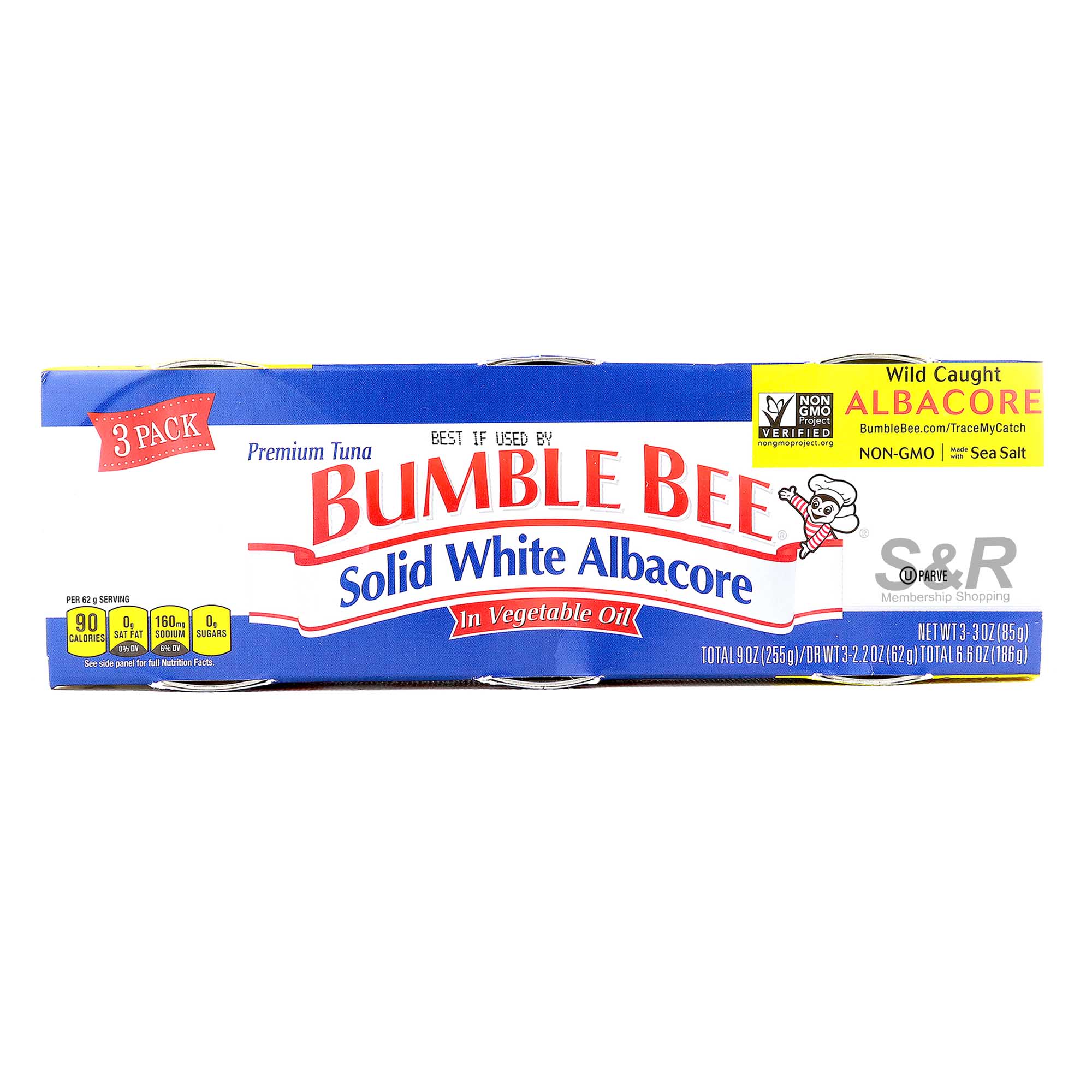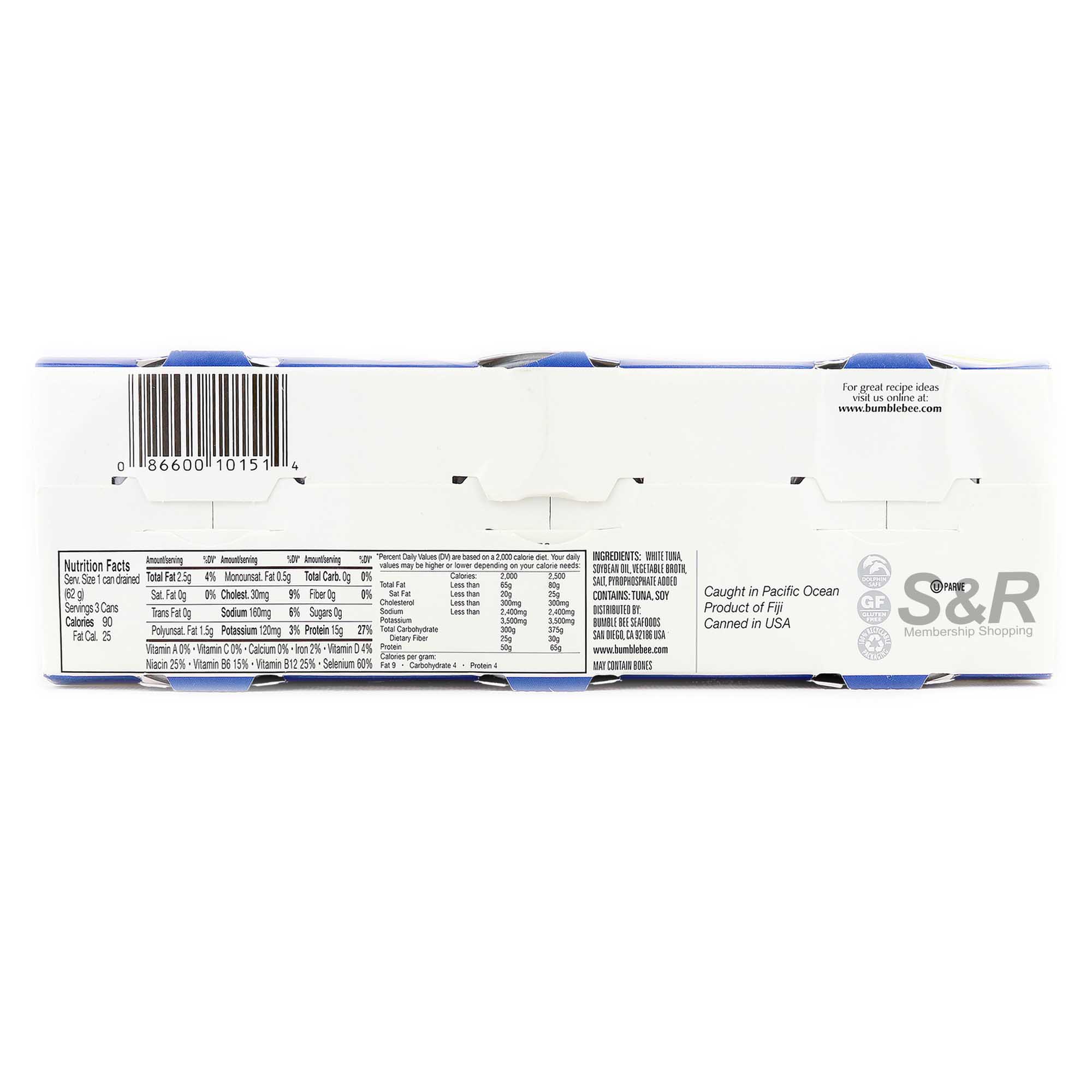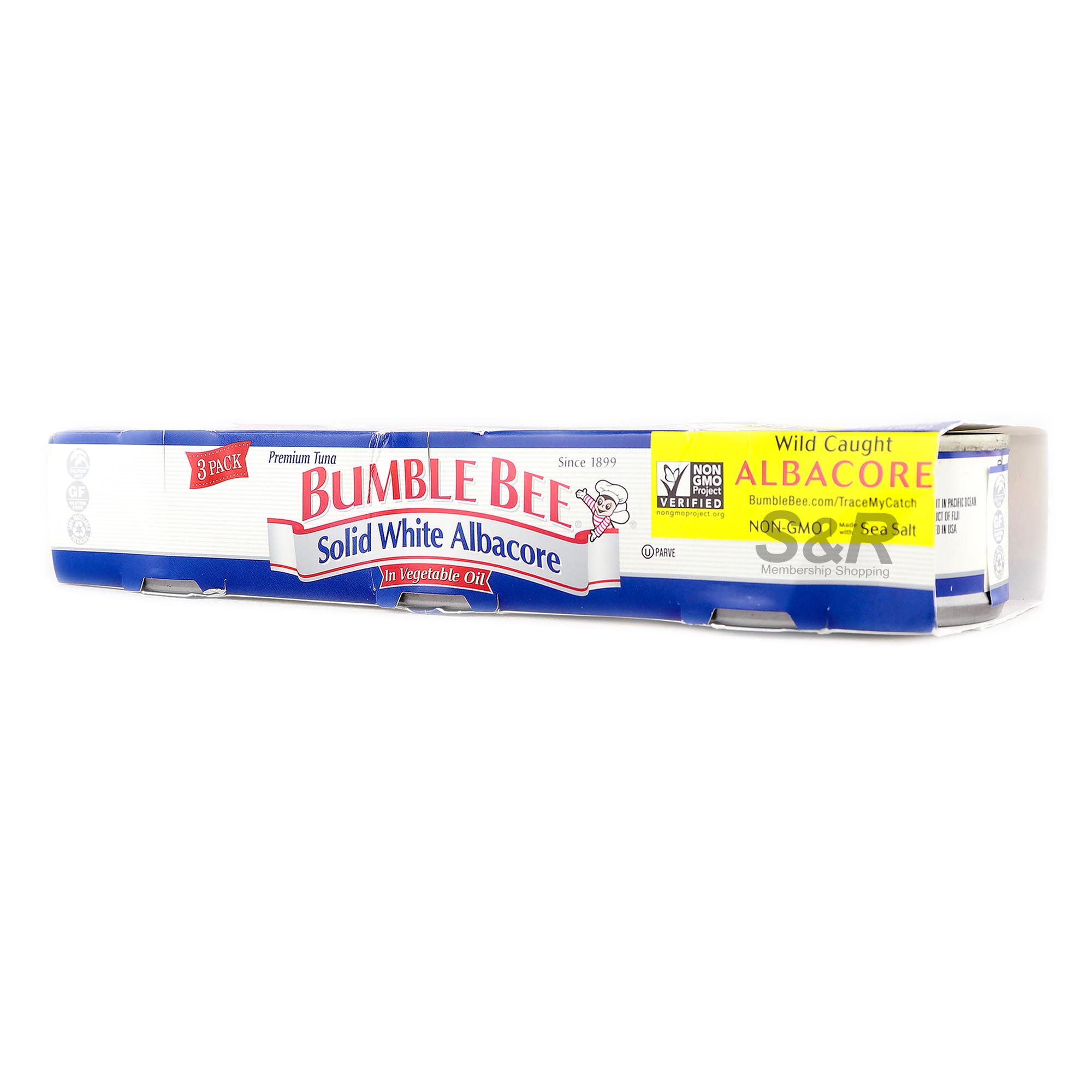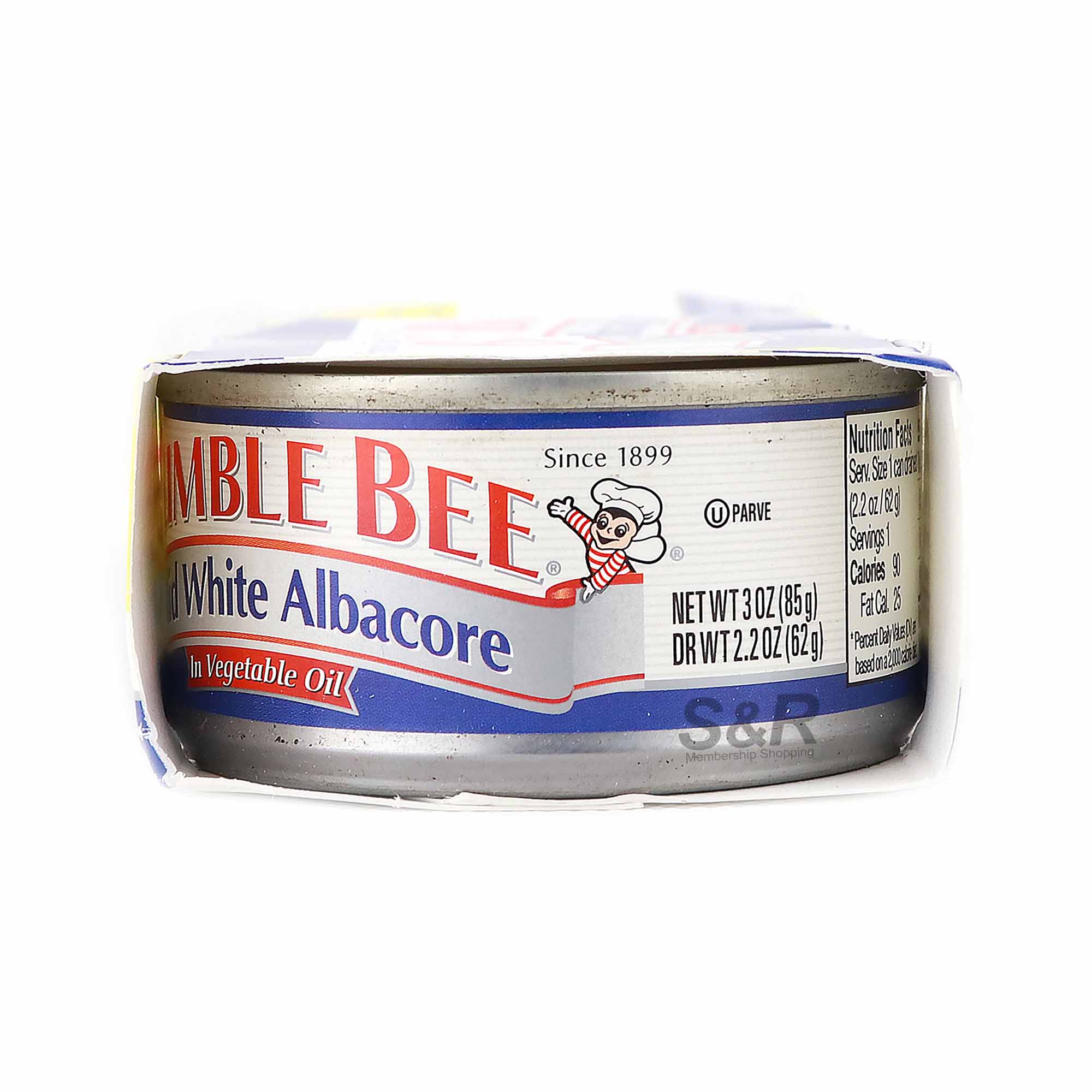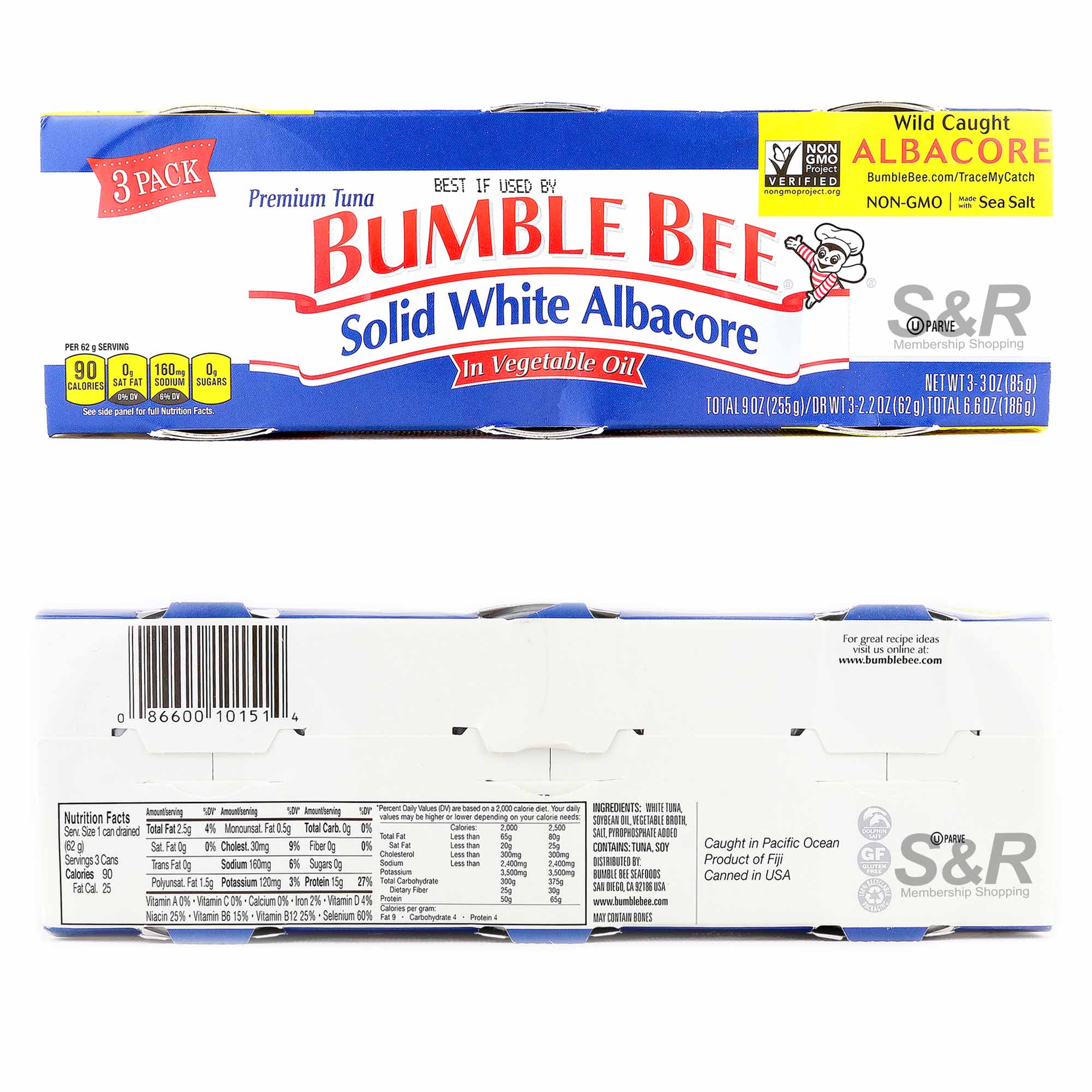 Bumble Bee Solid White Albacore Tuna in Vegetable Oil 3 cans
Features:
Multi-pack (3 cans)
Processed tuna in can
Made with Sea Salt
Premium Tuna Caught in Pacific Ocean
Product of USA
Actual Weight: 0.34 KGs
Product Dimensions: 8.26 x 3.14 x 1.18
---
Craving for a creamy seafood pasta or salad, yet you don't want to buy it in the nearest stall where you usually get it? Well, make one on your own, so you can control the intensity of flavors, thus making it well-adjusted according to your palate. If you think preparing seafood dishes are tedious, then you definitely haven't met Bumble Bee Solid White Albacore tuna in Vegetable Oil.

Each can contain already prepared Albacore Tuna indulged in a rich vegetable oil to preserve the right savory flavor that you are looking for in a meal. If you think preparing your favorite seafood dish is tedious, Bumble Bee has made prepping so much easier for you. Get yours now at S&R Membership Shopping!

Consume upon opening.

Store in a dry, cool place.

Shelf life may last up to last from 3 to 5 years if stored in a favorable area or refrigerated and unopened. Store inside a tightly sealed container.