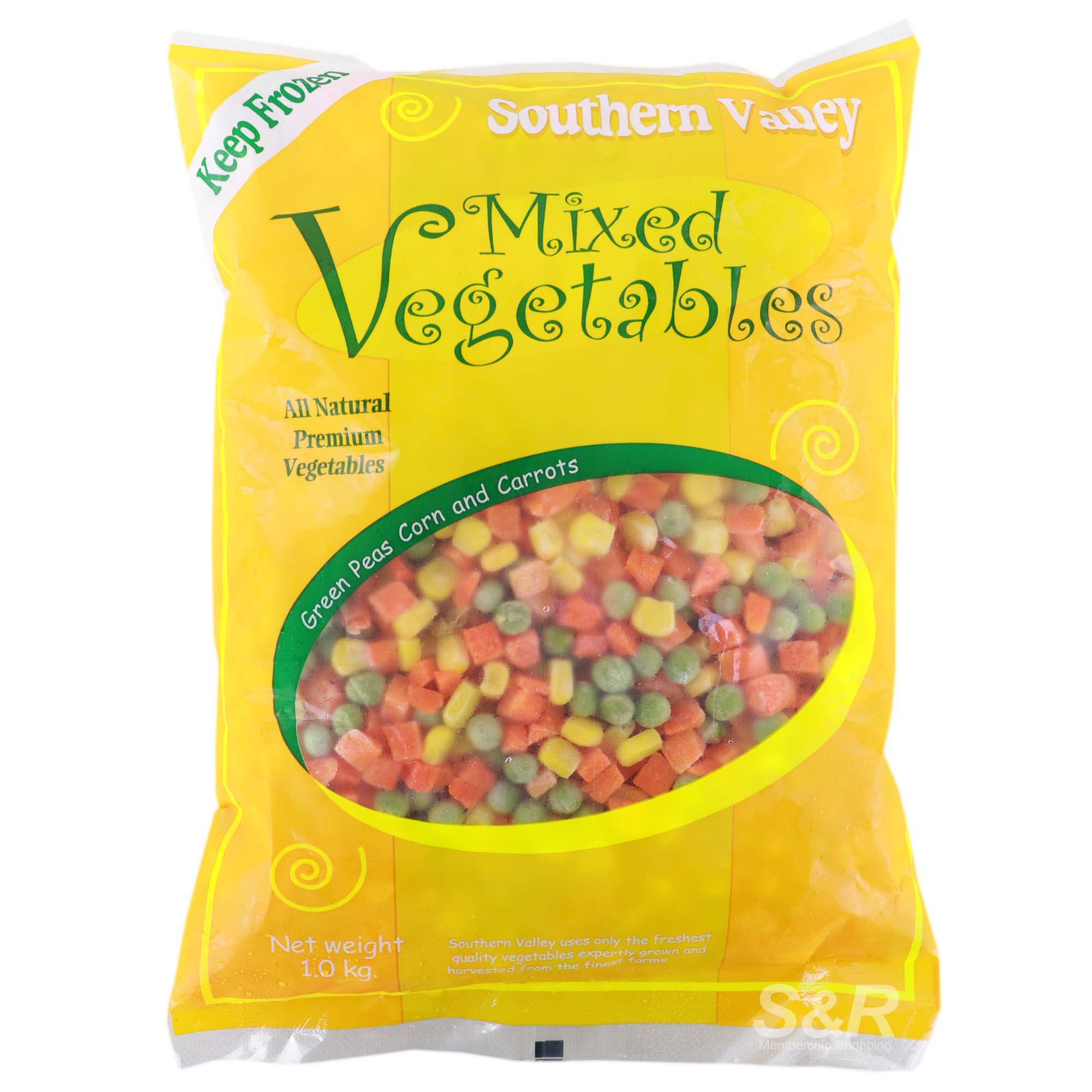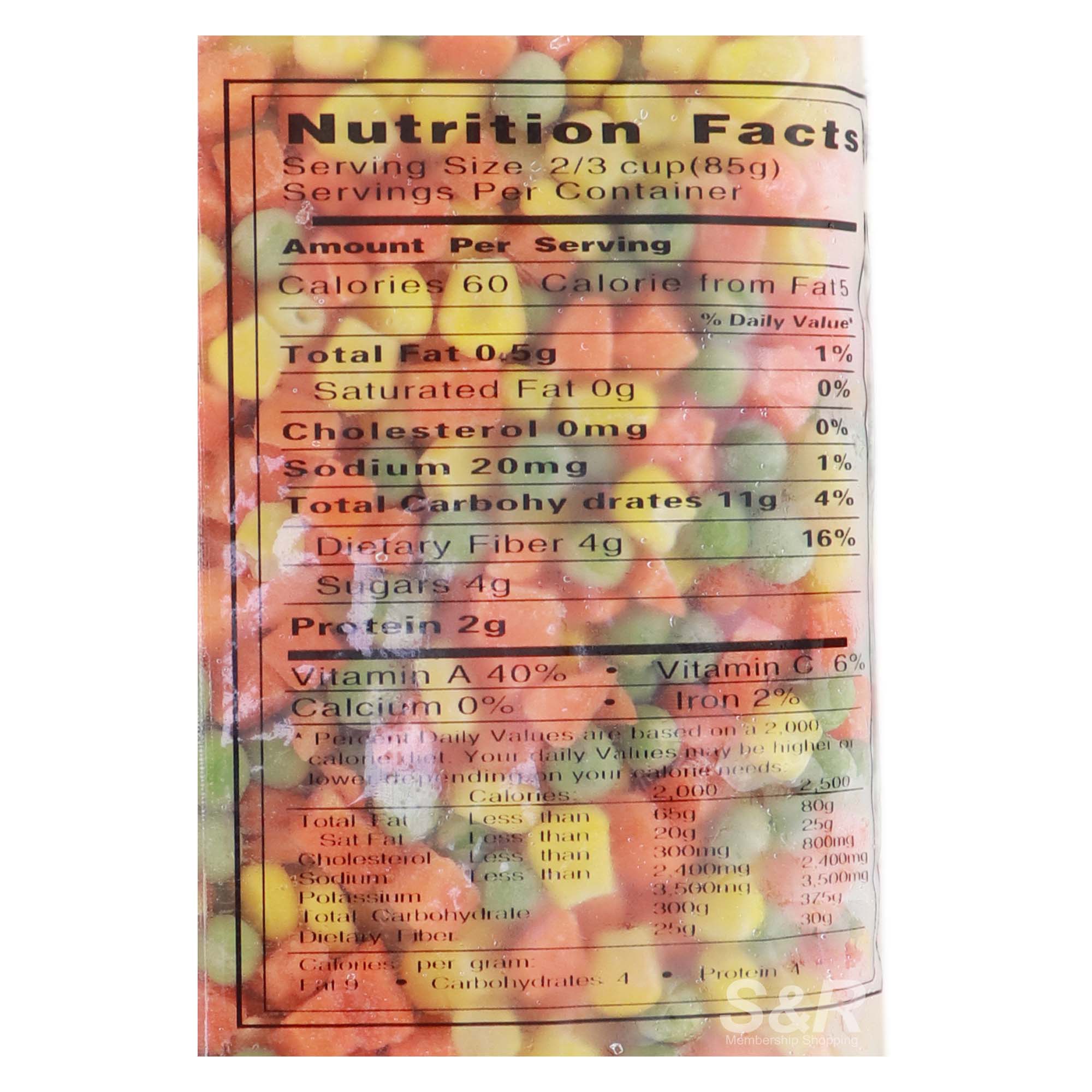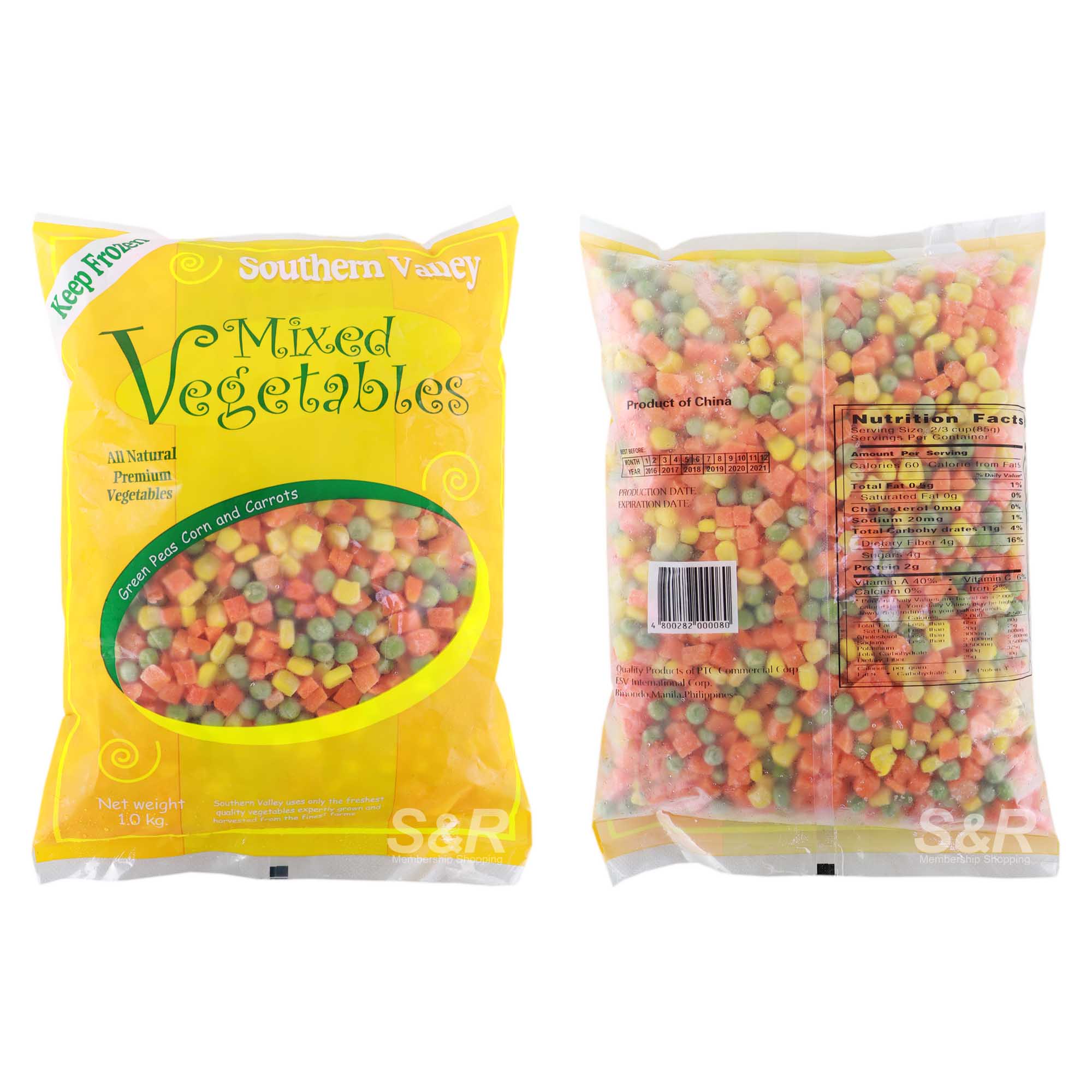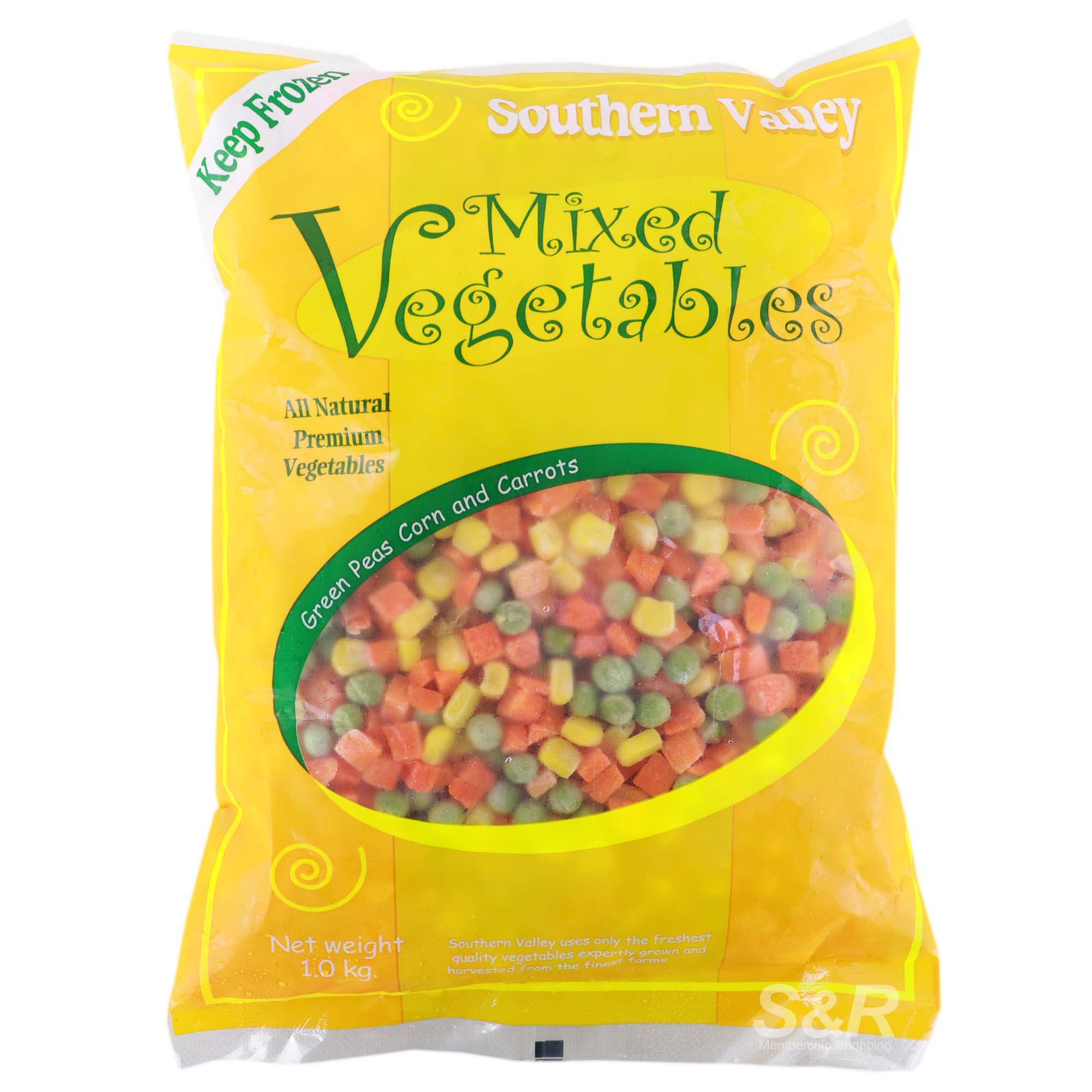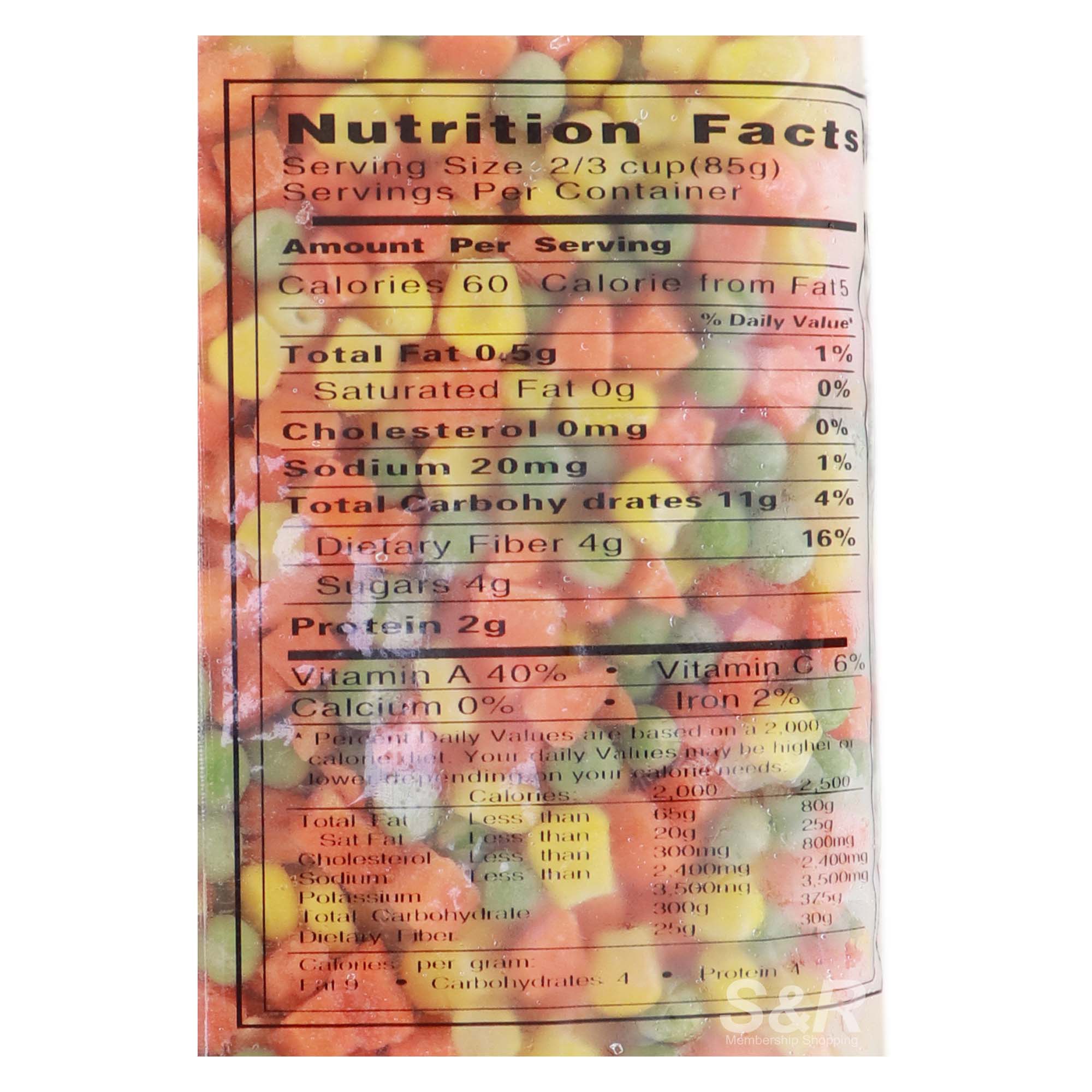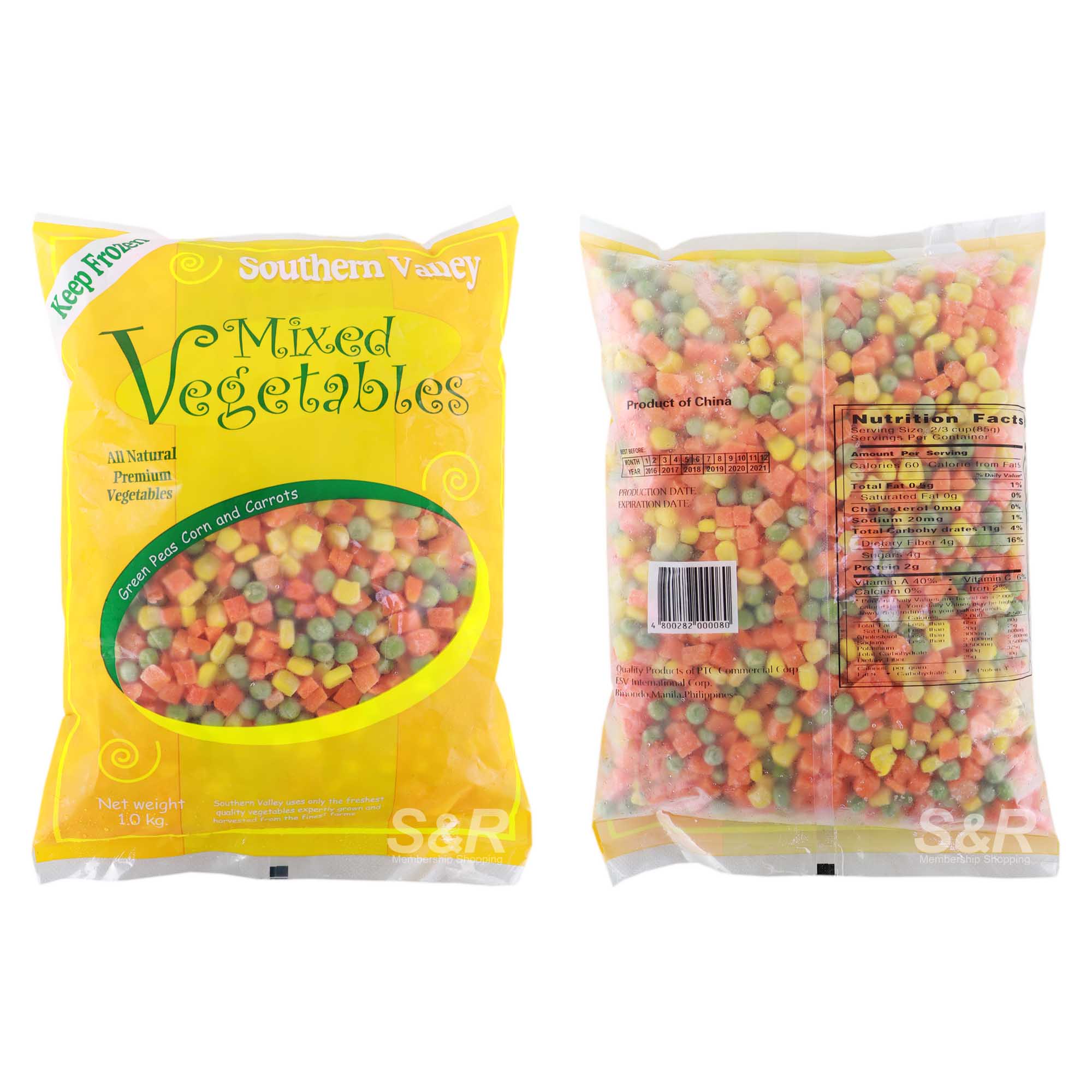 Southern Valley Mixed Vegetables 1kg
Features:
Single Item
Mixed vegetable bits in 1 pack
All Natural Premium Vegetables
Contains Green Peas, Corn and Carrots
Only the freshest quality vegetables expertly grown and harvested from the finest forms
Actual Weight: 1.01 KGs
Product Dimensions: 8 x 2.5 x 11.5
---
We bet you'll love our Southern Valley Mixed Vegetables. Presented pre-cut just for you, no more worrying about preparing all the different types of veggies to put on your banger recipe. A healthy mix of fresh Green Peas, Corn and Carrots, you'll definitely have all your needs in this pack!

So, don't fret if, just add Southern Valley Mixed Vegetables to your cart and you can enjoy this comforting dish that'll surely warm your heart.

Keep frozen.

Consume upon opening.

We ensure you that it's Always Fresh and Delivered Daily. We guarantee the FRESHNESS and QUALITY satisfaction of this product. We'll make sure to deliver it right at your doorstep with any applicable use by, sell by, best by, or expiration dates.