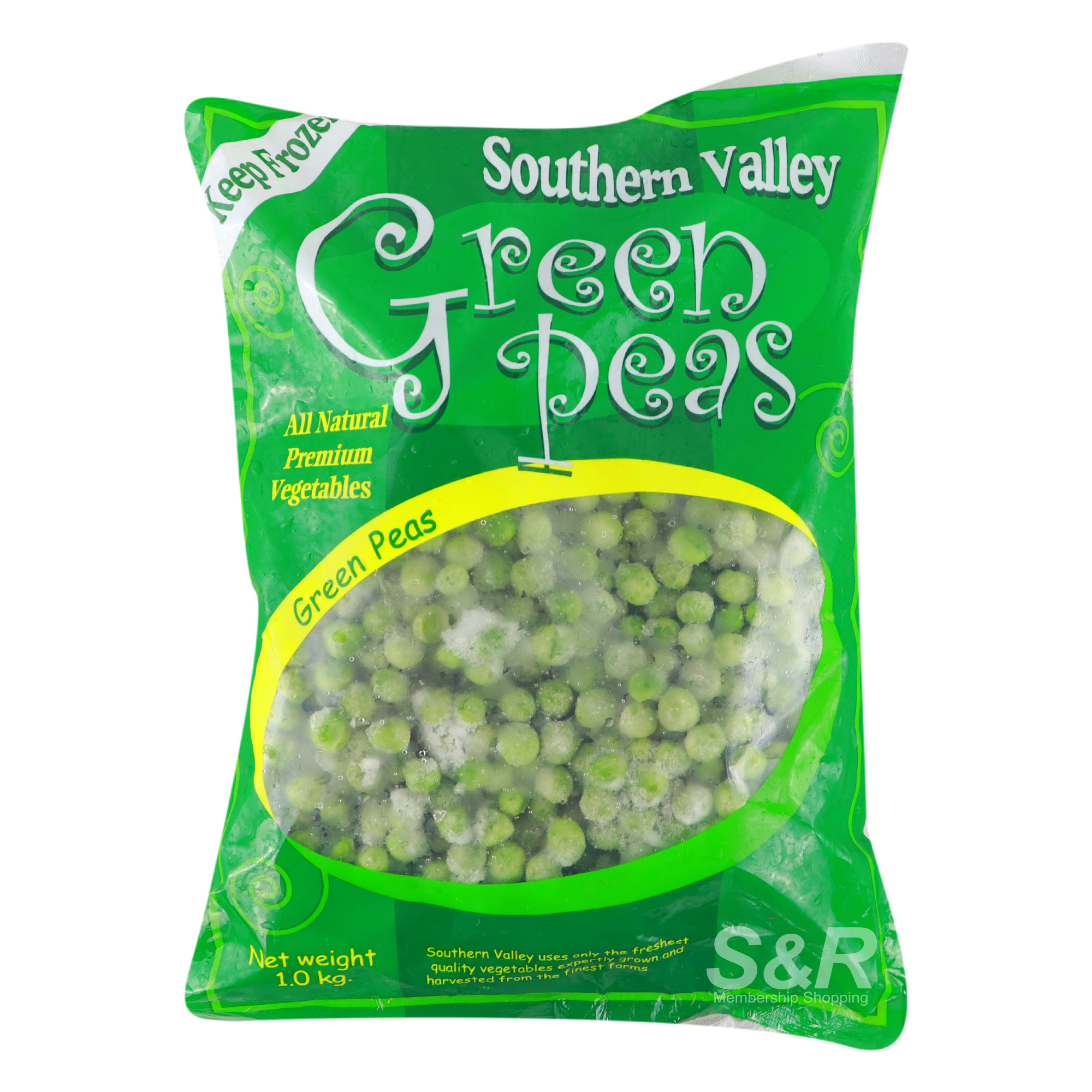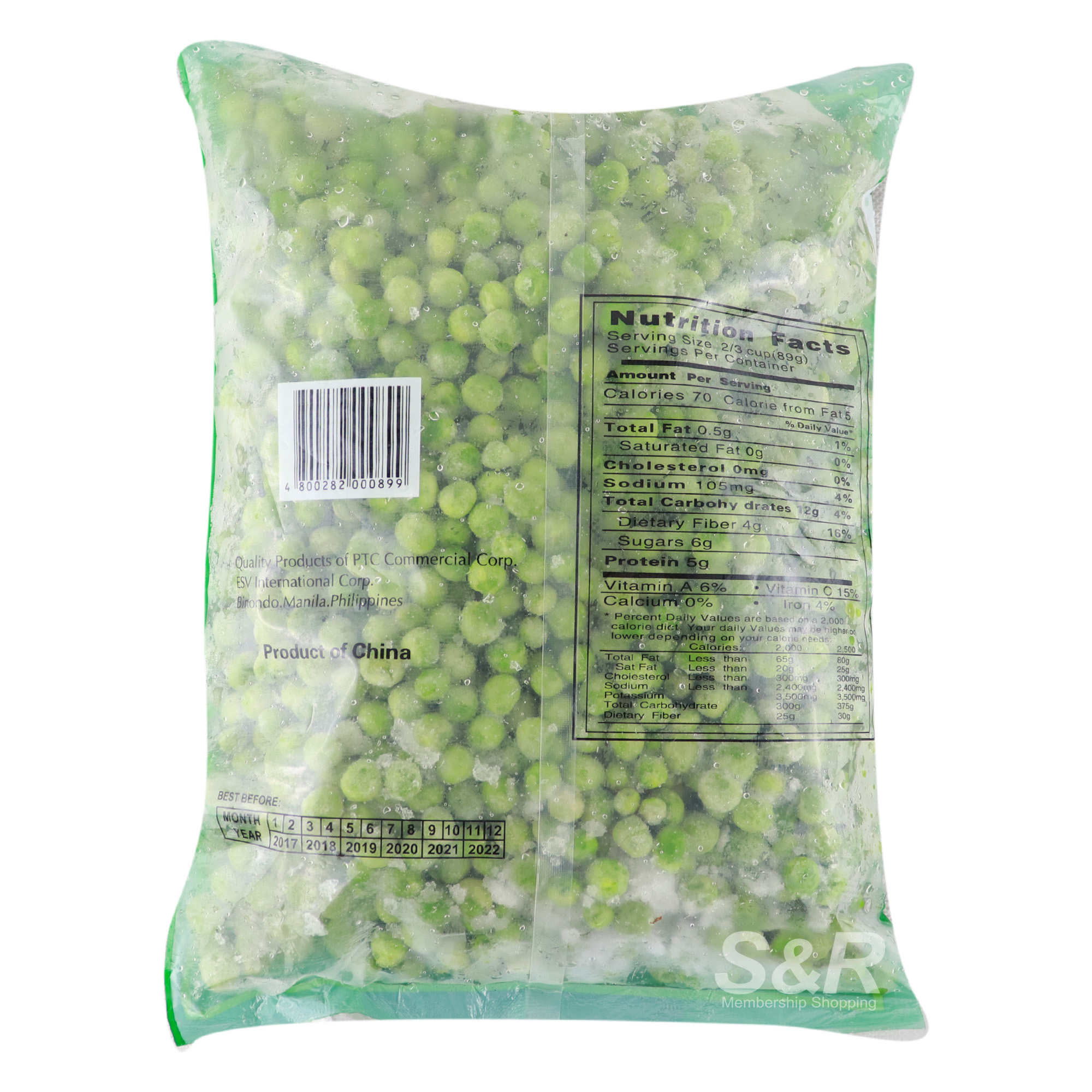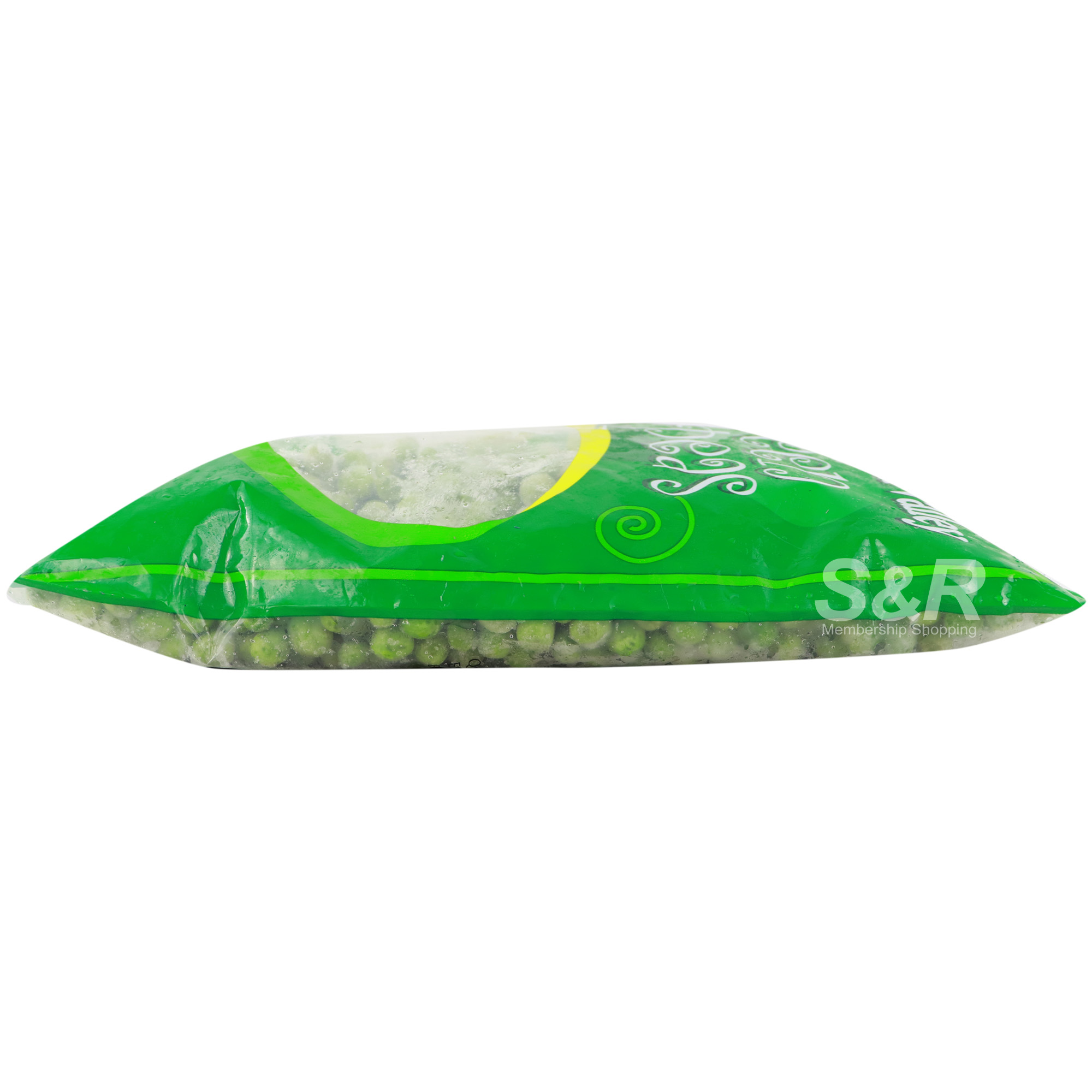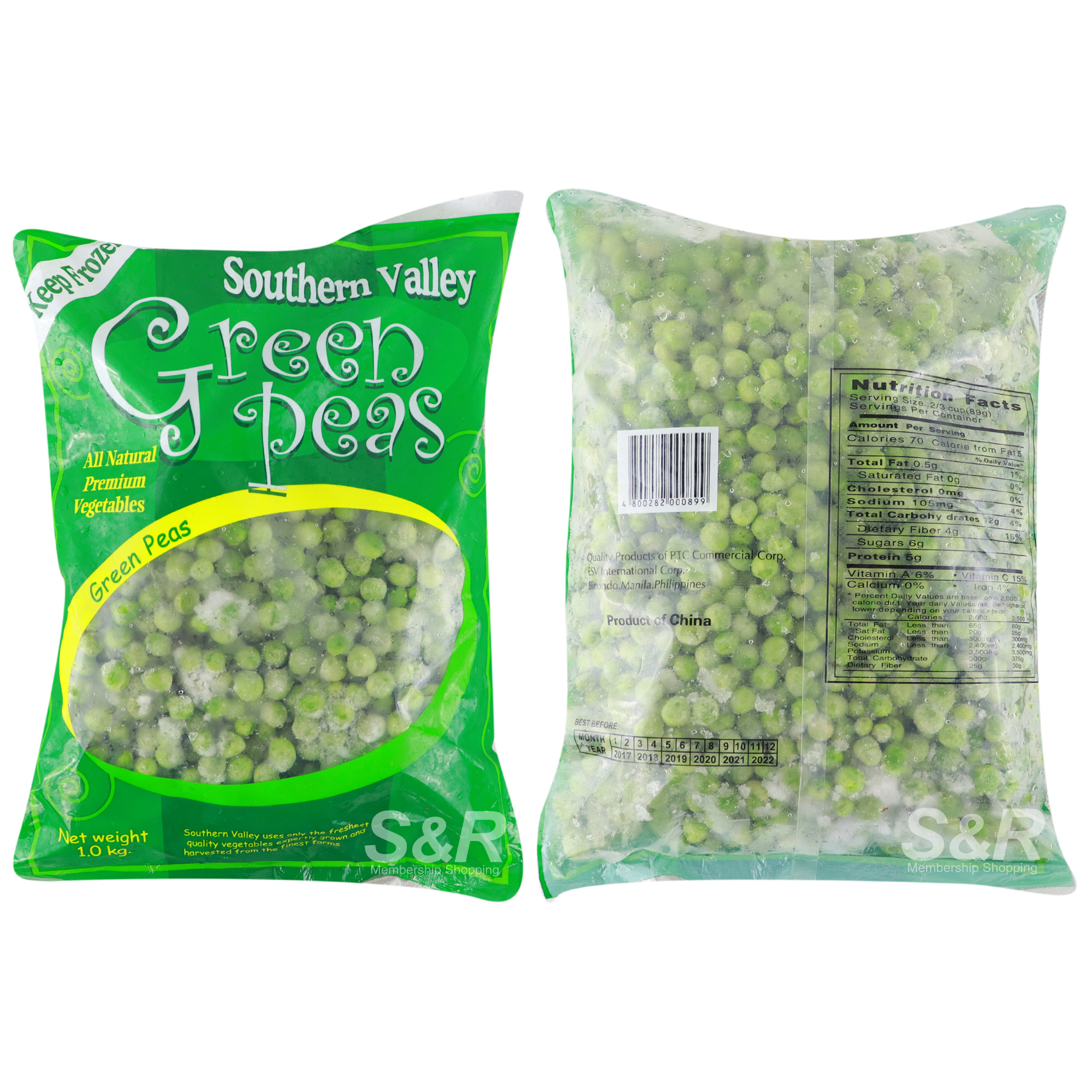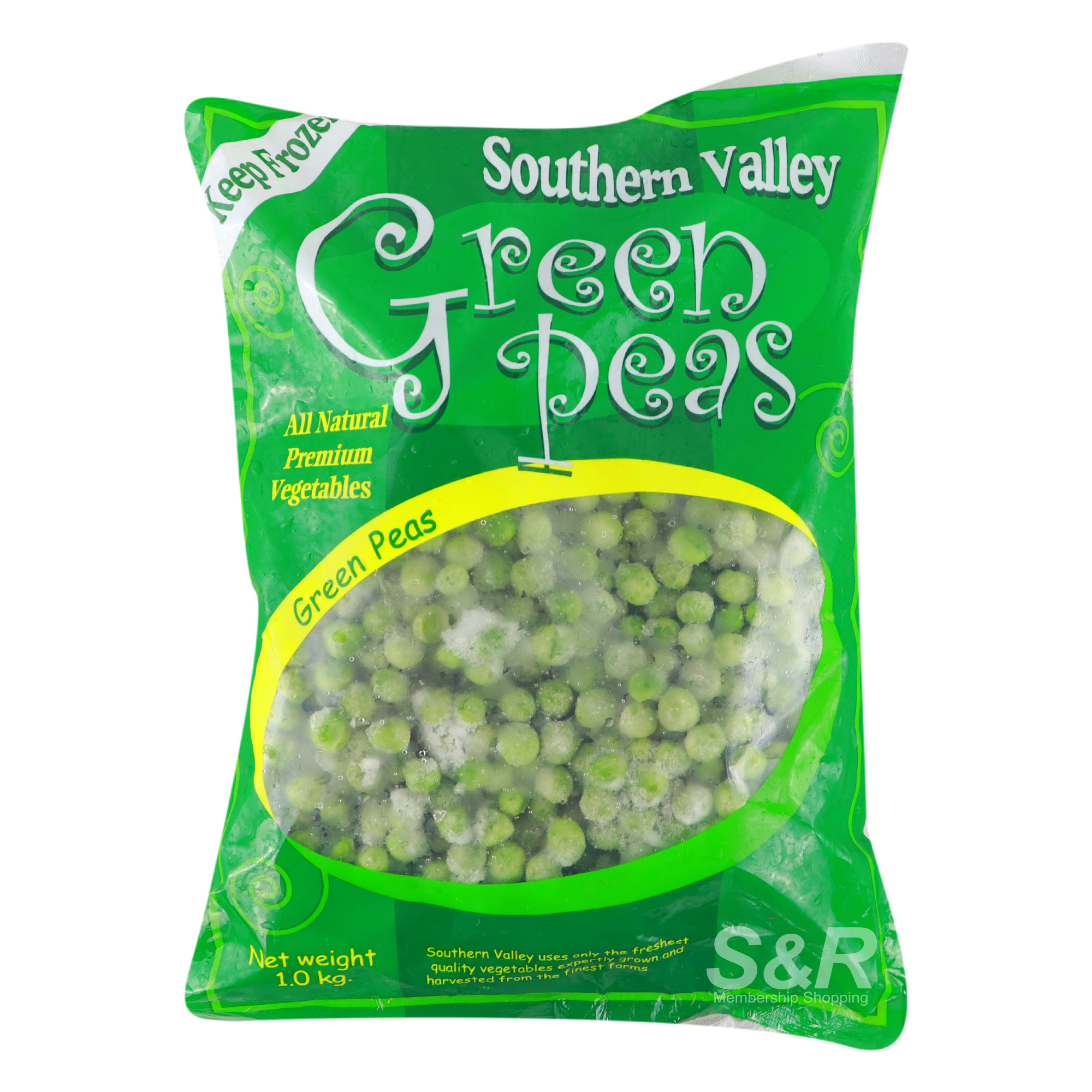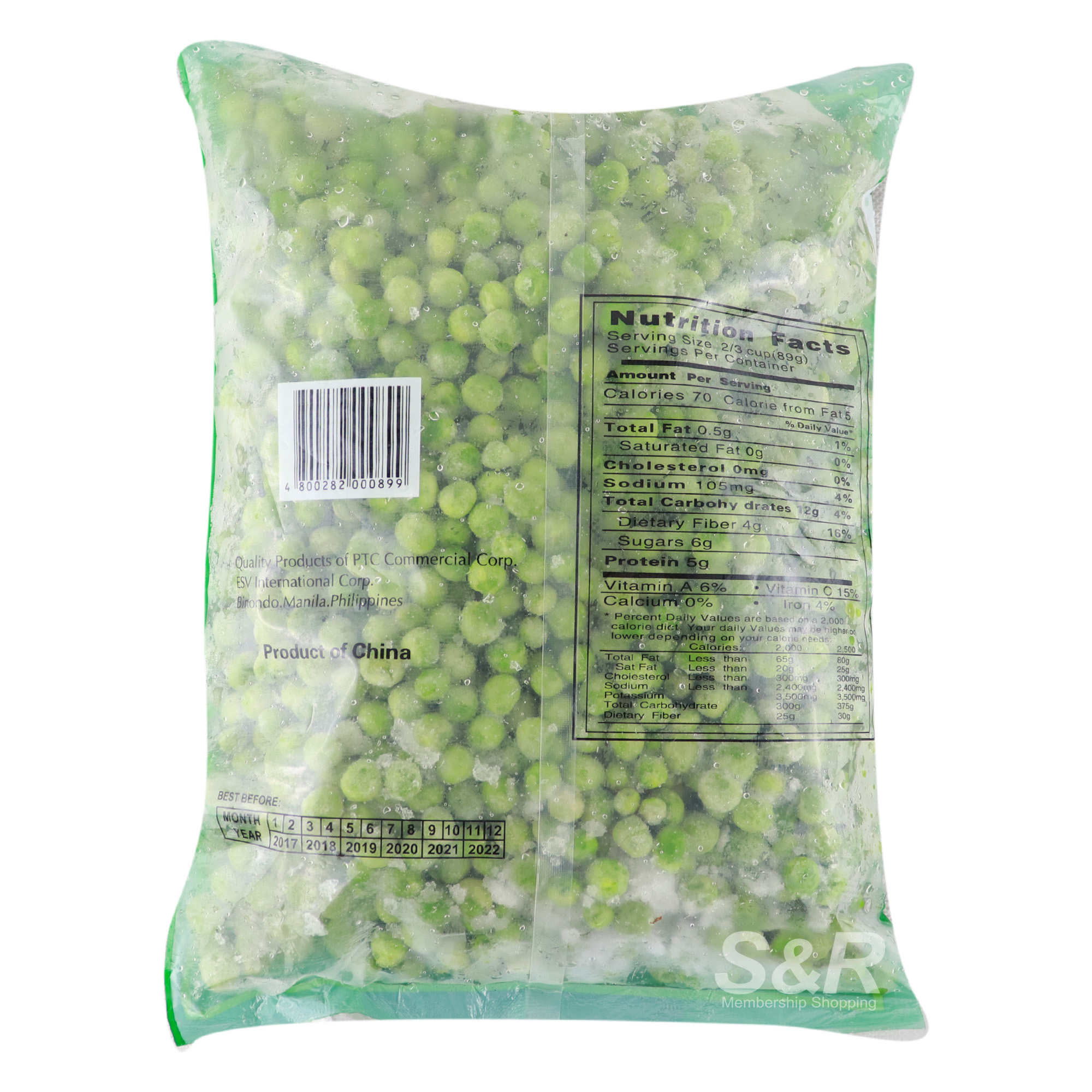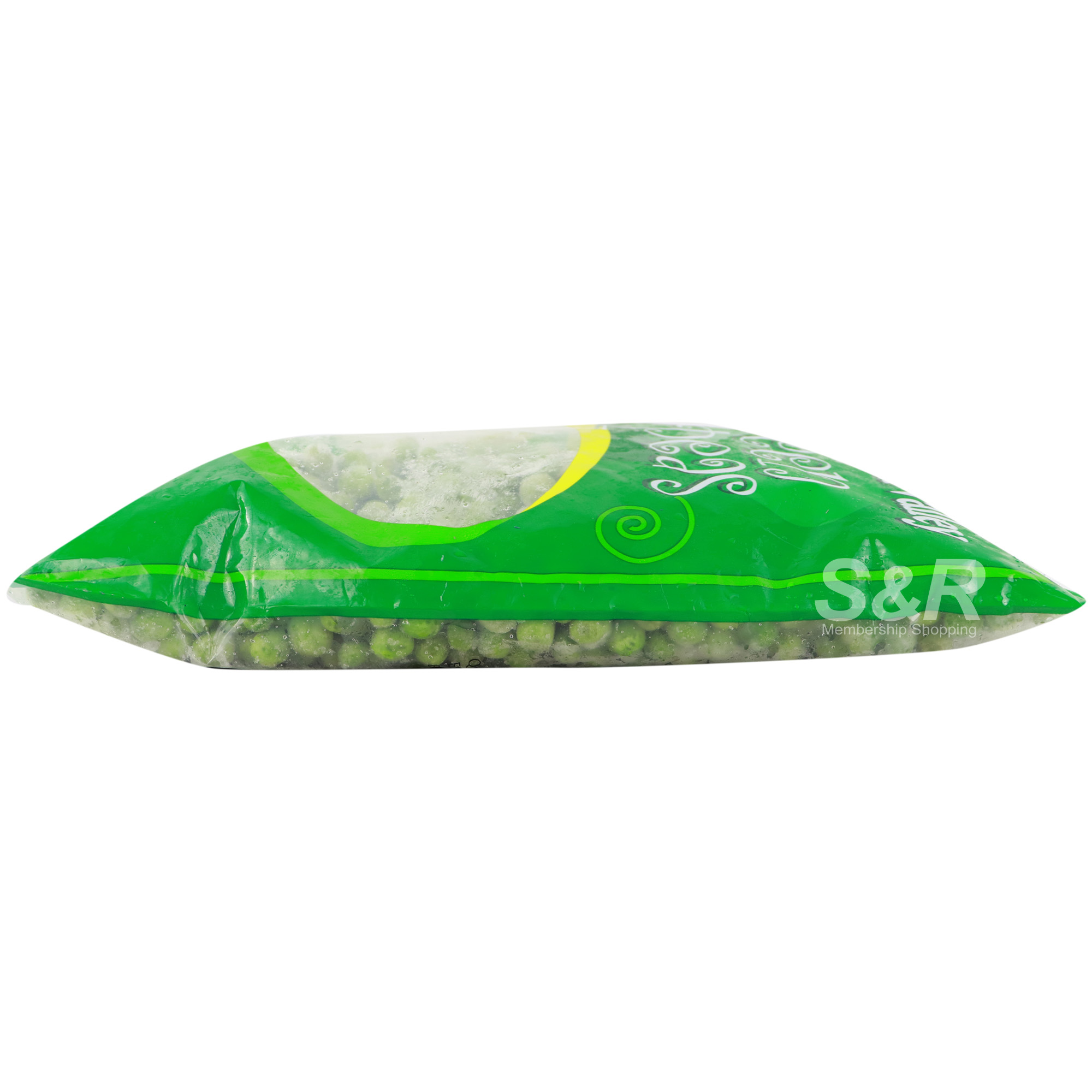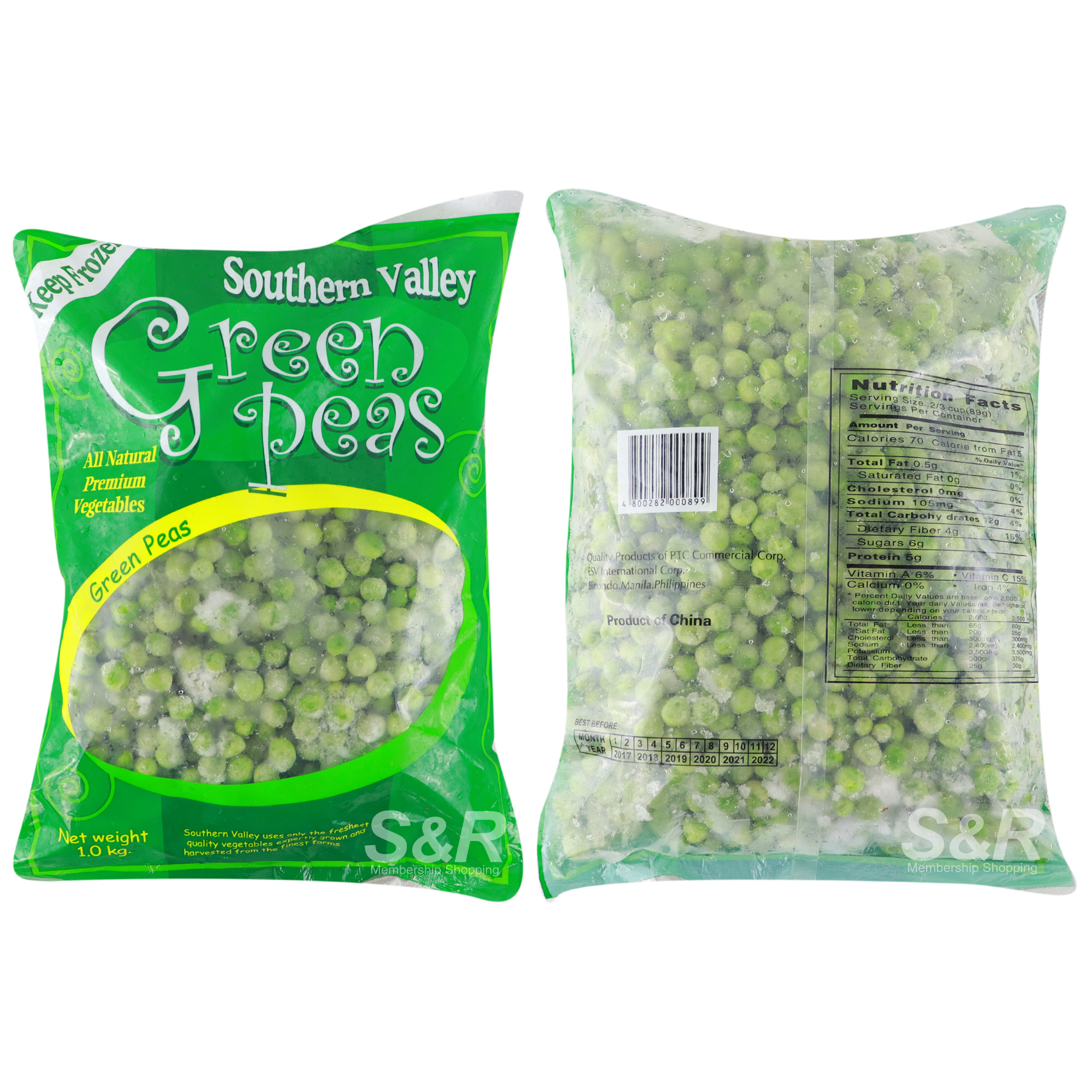 Southern Valley Green Peas 1kg
Features:
Single Item
Frozen Green Peas in 1 plastic packaging
Quality Vegetables
Rich in dietary fiber and antioxidants
Product of China
Actual Weight: 1.01 KGs
Product Dimensions: 7.5 x 2 x 11
---
Don't be grouchy and grab some great greens with Southern Valley Green Peas. Using only quality vegetables, grown optimally and harvested at its peakness, Southern Valley Green Peas provide you with nutritious and delicious green peas for all your cooking needs.

It may be frozen but Southern Valley Green Peas provides a fresh and nutritious balance to your meals. Teach the kids to eat healthy with Southern Valley Green Peas. Filled with nutritional dietary fiber and antioxidants, it's a sure way to put their health in prominence. So get your pack and have it ready whenever you want. With Southern Valley Green Peas, you won't stop hearing the kids saying "more please!"

We ensure you that it's Always Fresh and Delivered Daily. We guarantee the FRESHNESS and QUALITY satisfaction of this product. We'll make sure to deliver it right at your doorstep with any applicable use by, sell by, best by, or expiration dates.