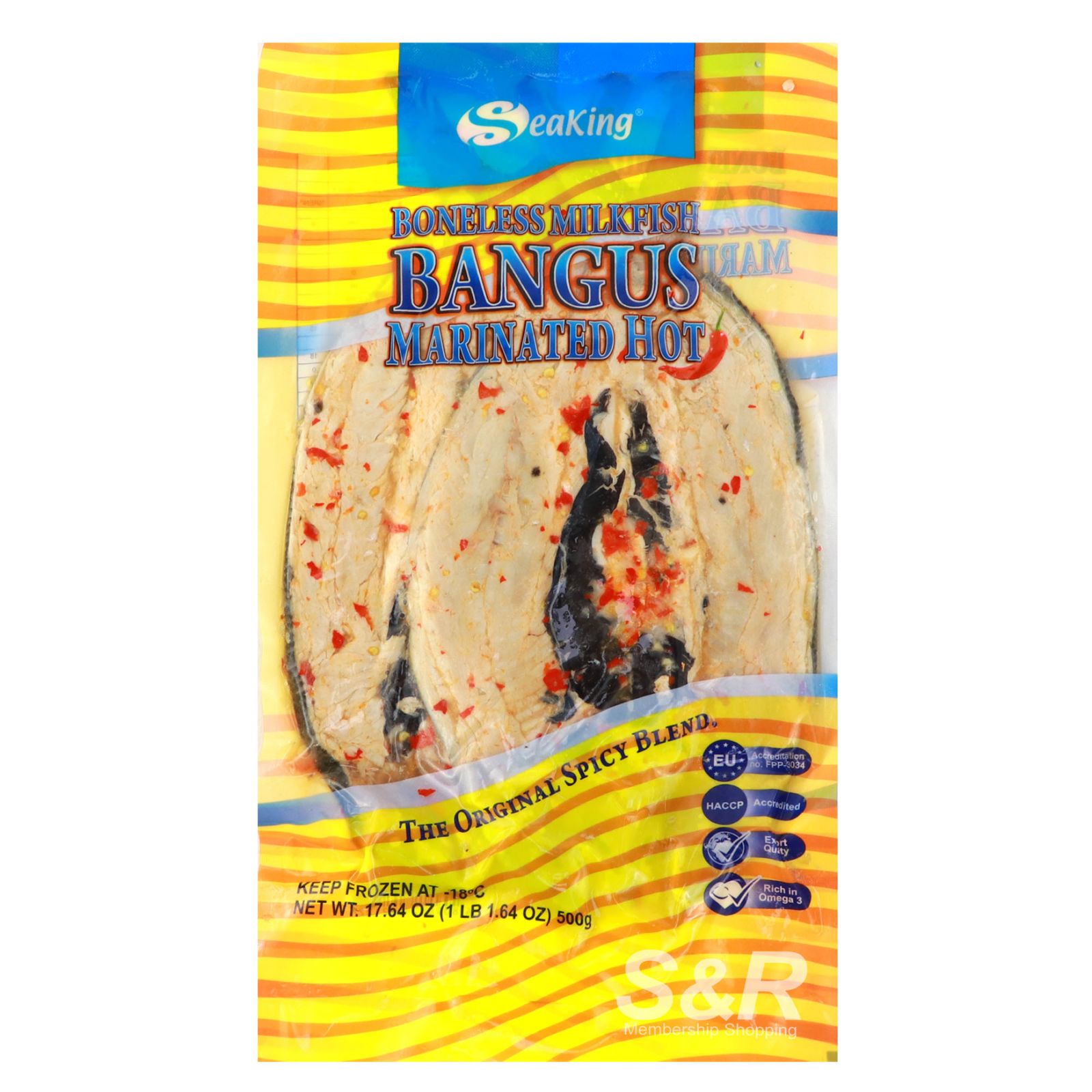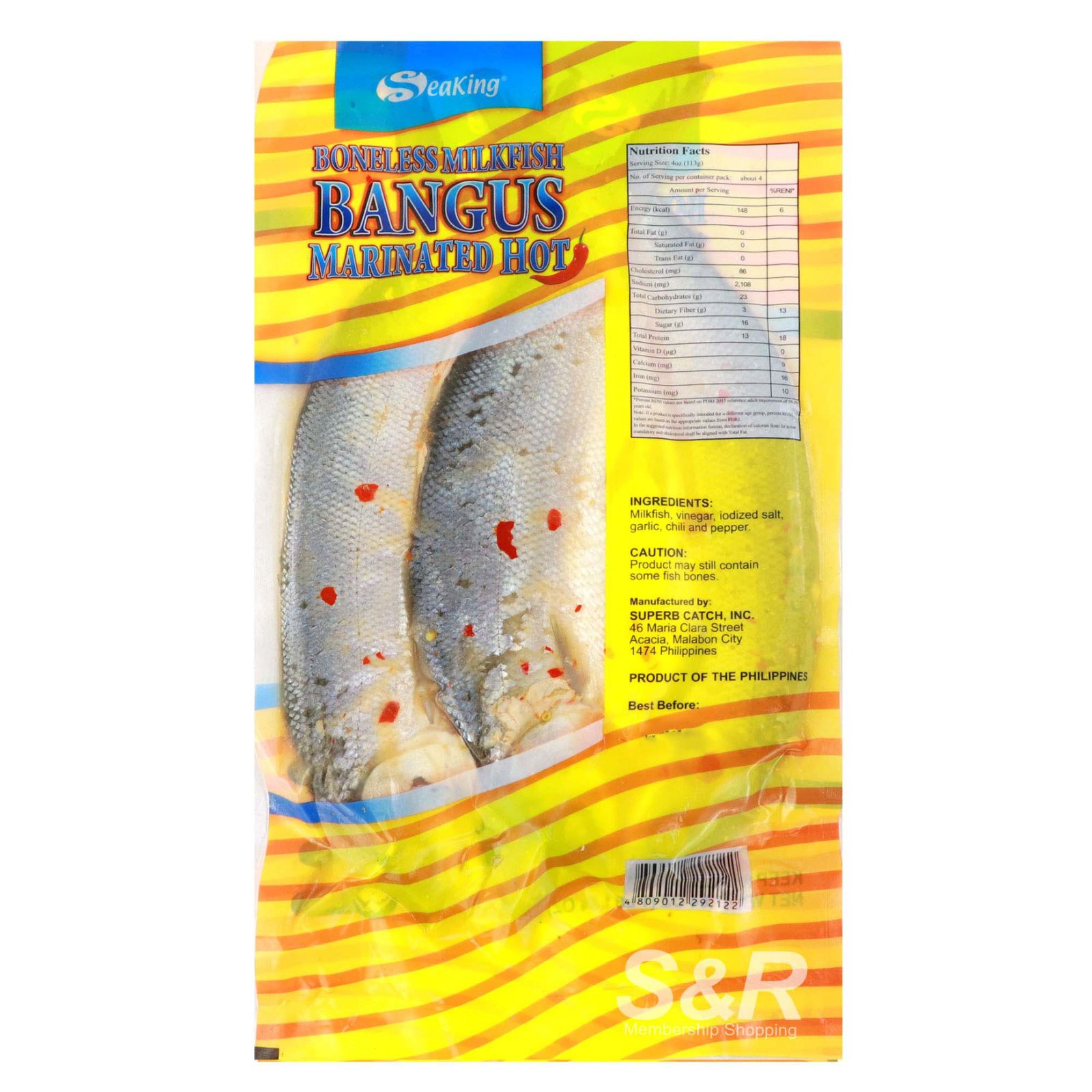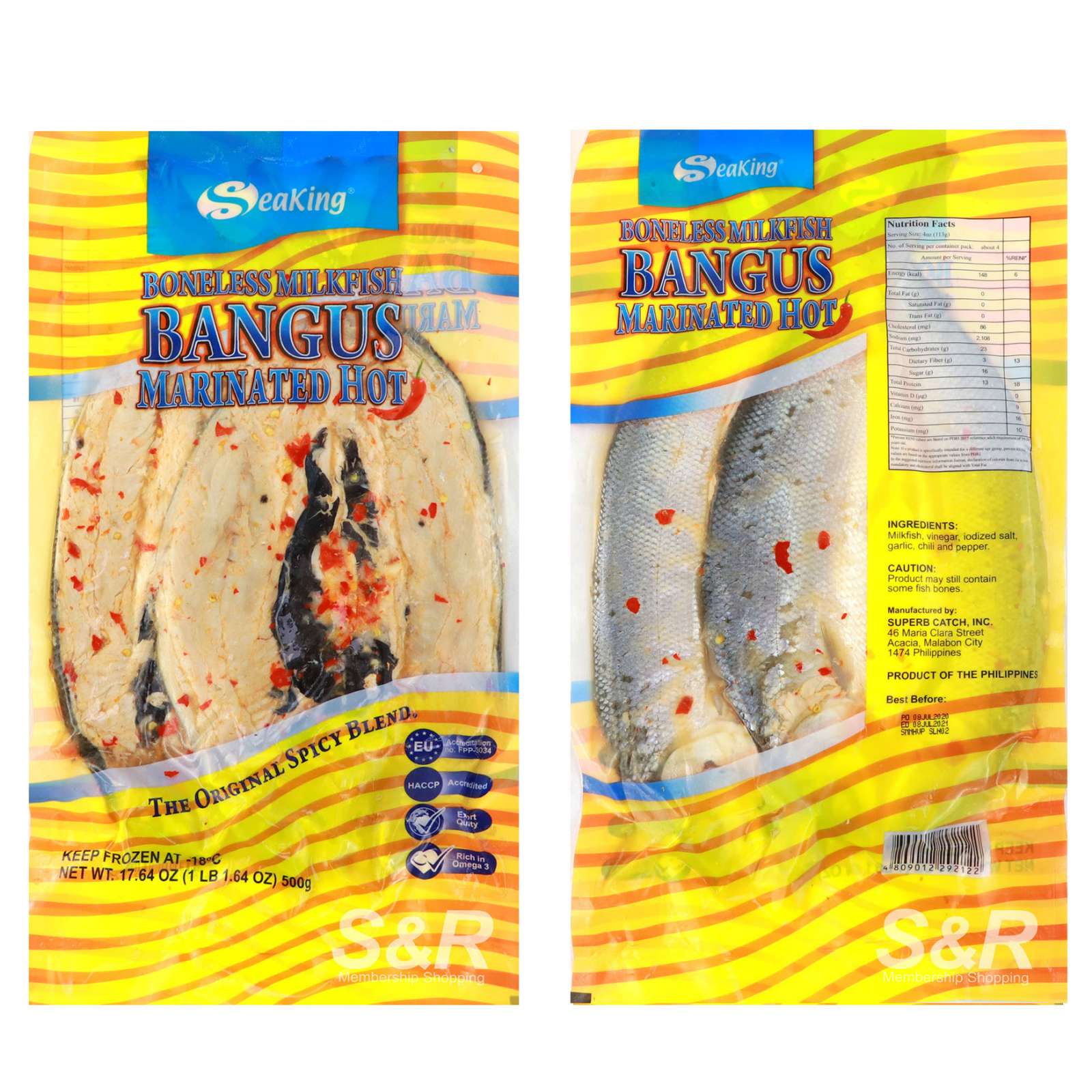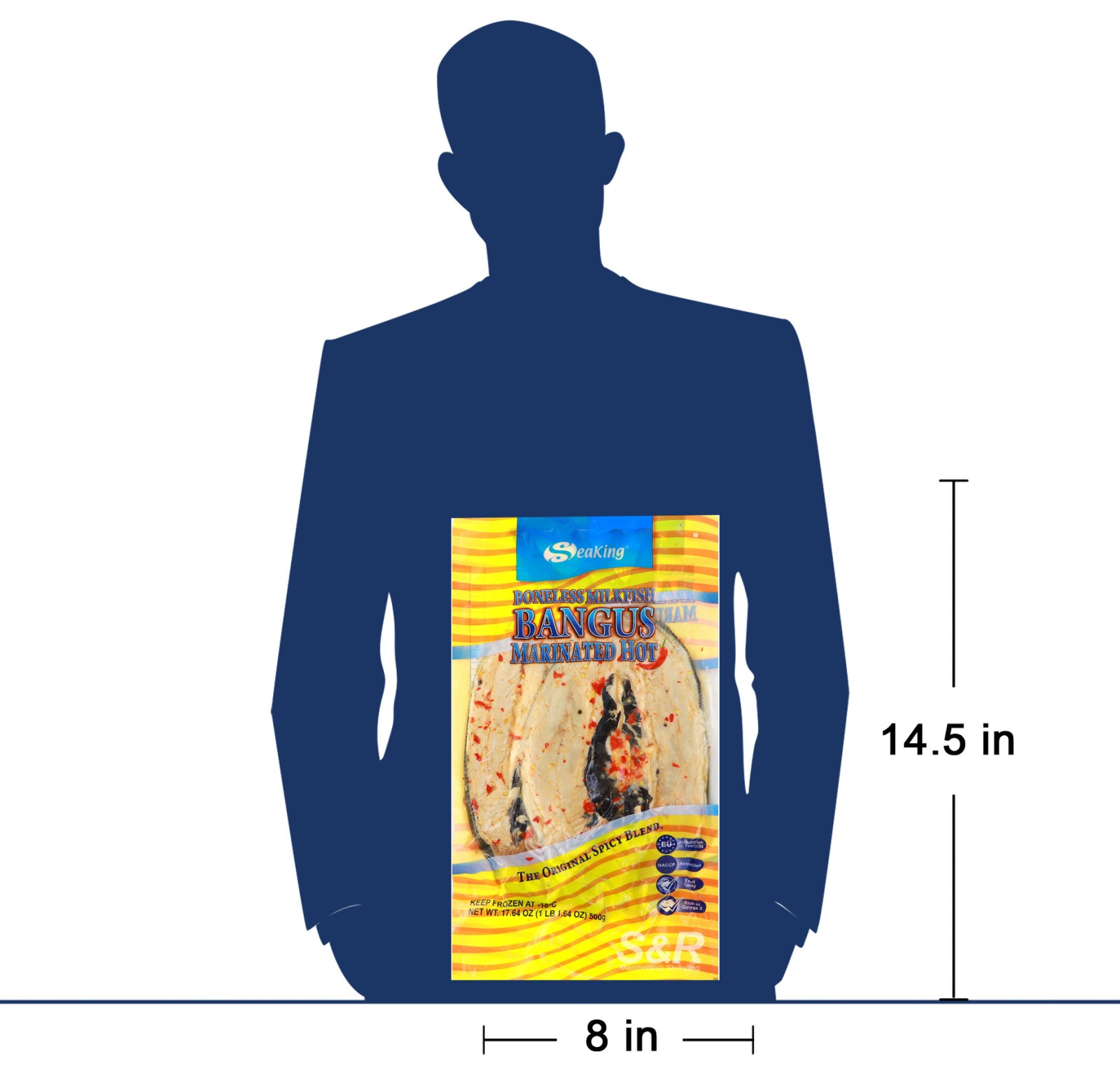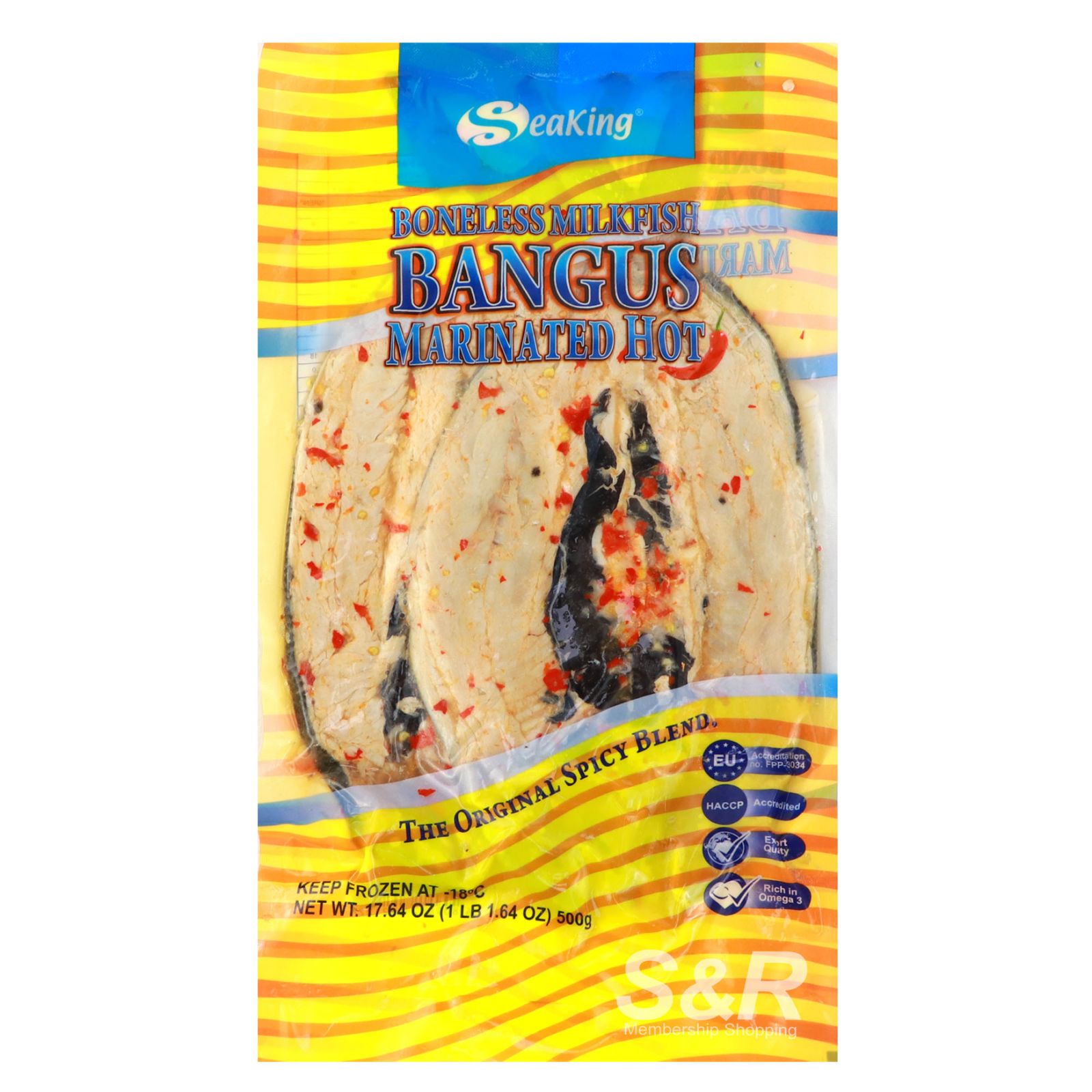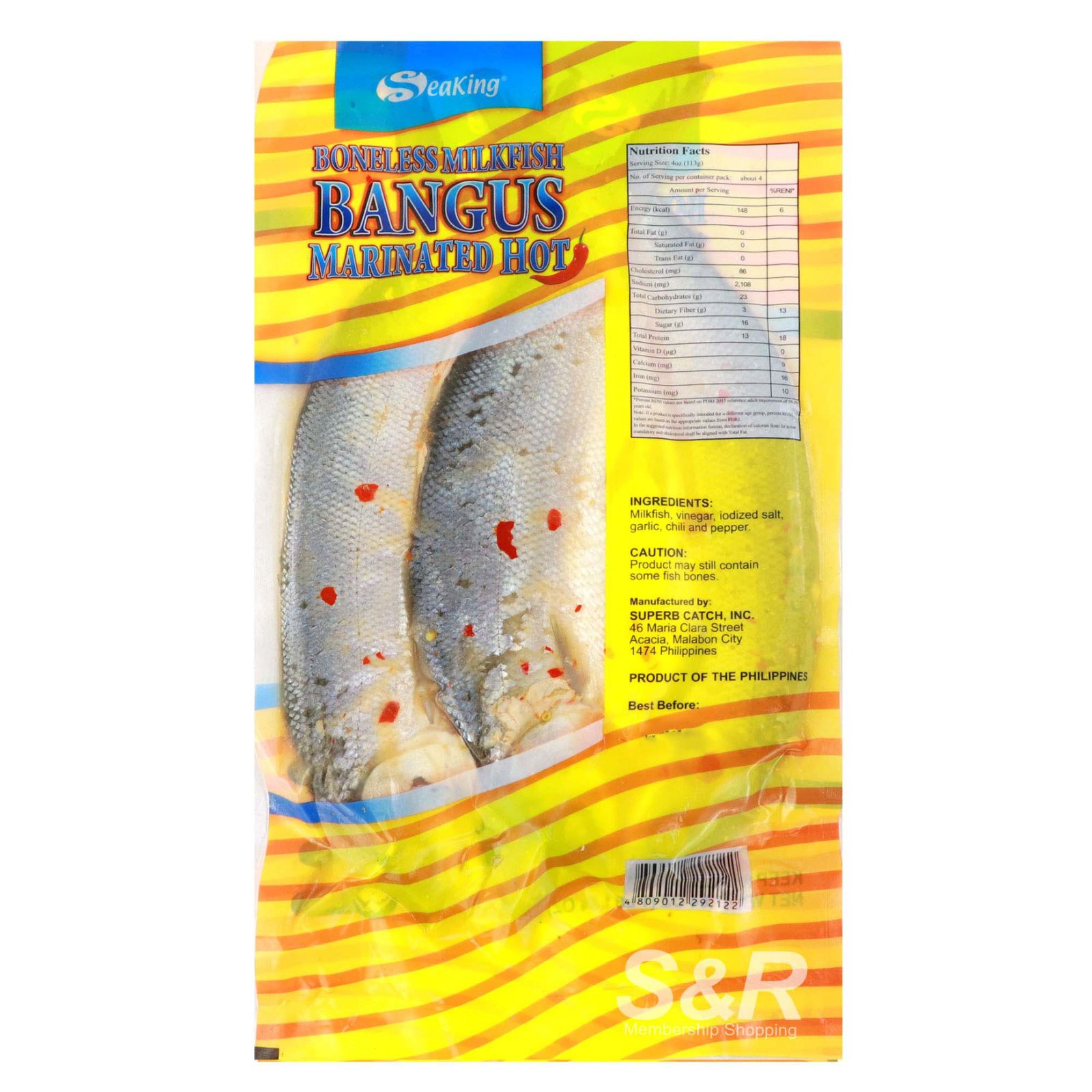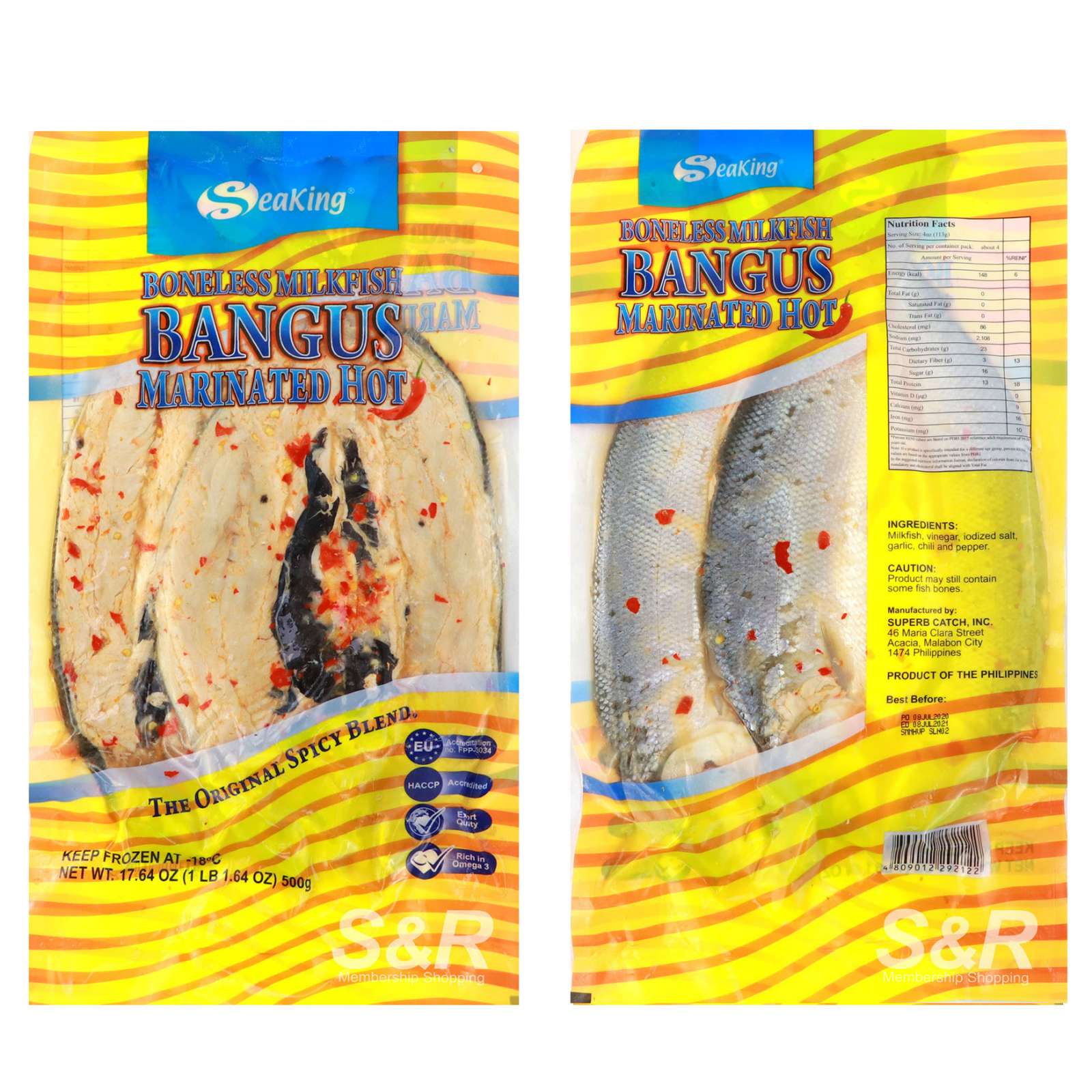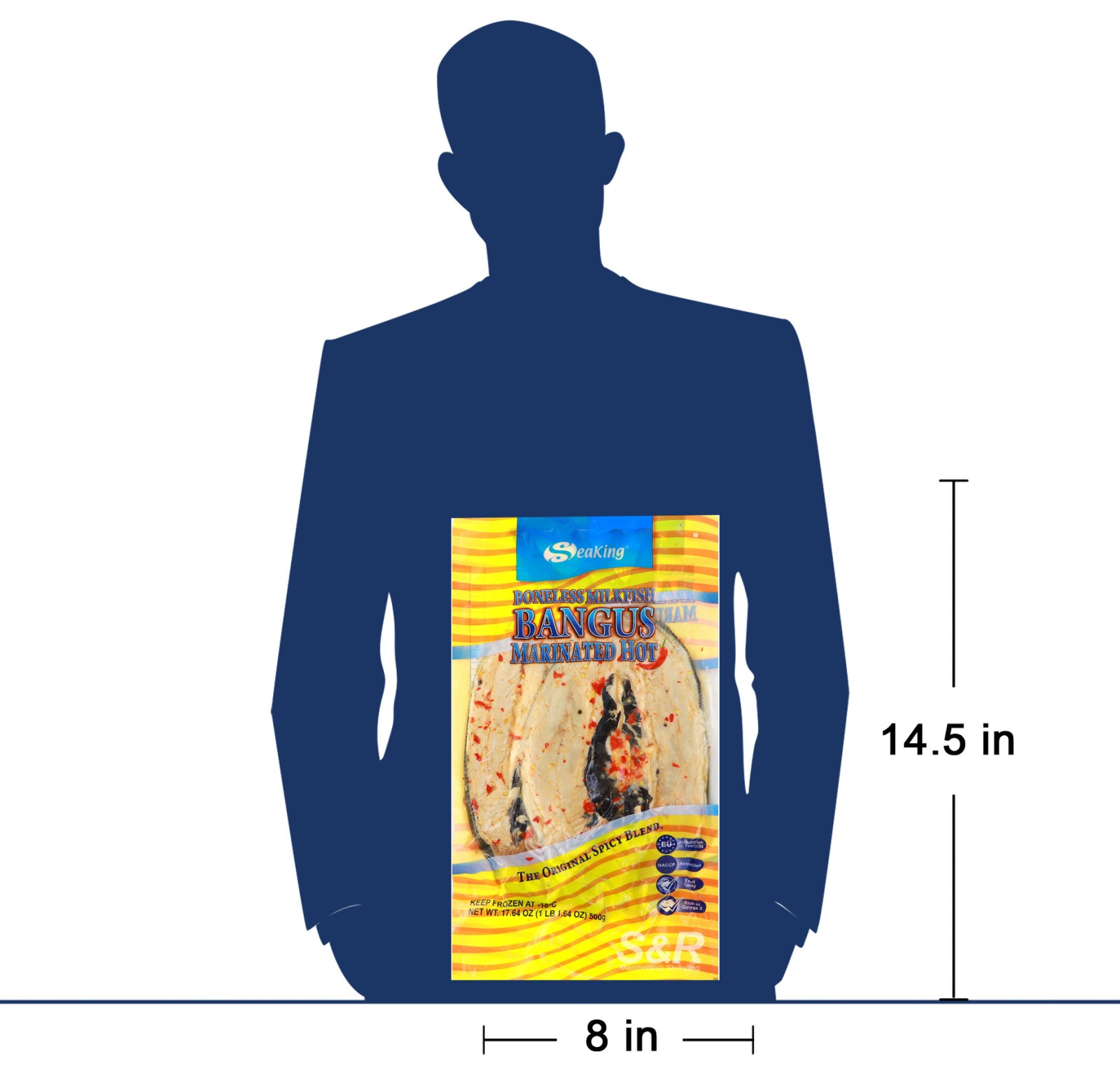 Seaking Boneless Milkfish Marinated Hot 500g
Features:
Single Item
Spicy Boneless Milkfish in 1 plastic packaging
Rich in Omega-3, which is good for the heart, Can be added to the diet of people who are bulking up
Marinated for your convenience
Product of the Philippines
Actual Weight: 0.53 KGs
Product Dimensions: 8 x 0.5 x 14.6
---
Spice up your next dish with SeaKing's Boneless Milkfish Marinated Hot. It is seasoned with flavorful spices intended to complement the tenderness and juiciness of the freshly harvested milkfish. You don't have to worry because the seasoning is just enough to bring out its rich flavor, nothing too overwhelming!

Experience SeaKing's new take on their Boneless Milkfish and grab a pack of SeaKing Boneless Milkfish Marinated Hot now!

Freshness and quality satisfaction are a priority here at S&R Membership Shopping. Our mission is to deliver fresh products to your home within any applicable use by, sell by, best by or expiration dates.

Store the boneless bangus in your freezer ensure its freshness. Consume within one week.