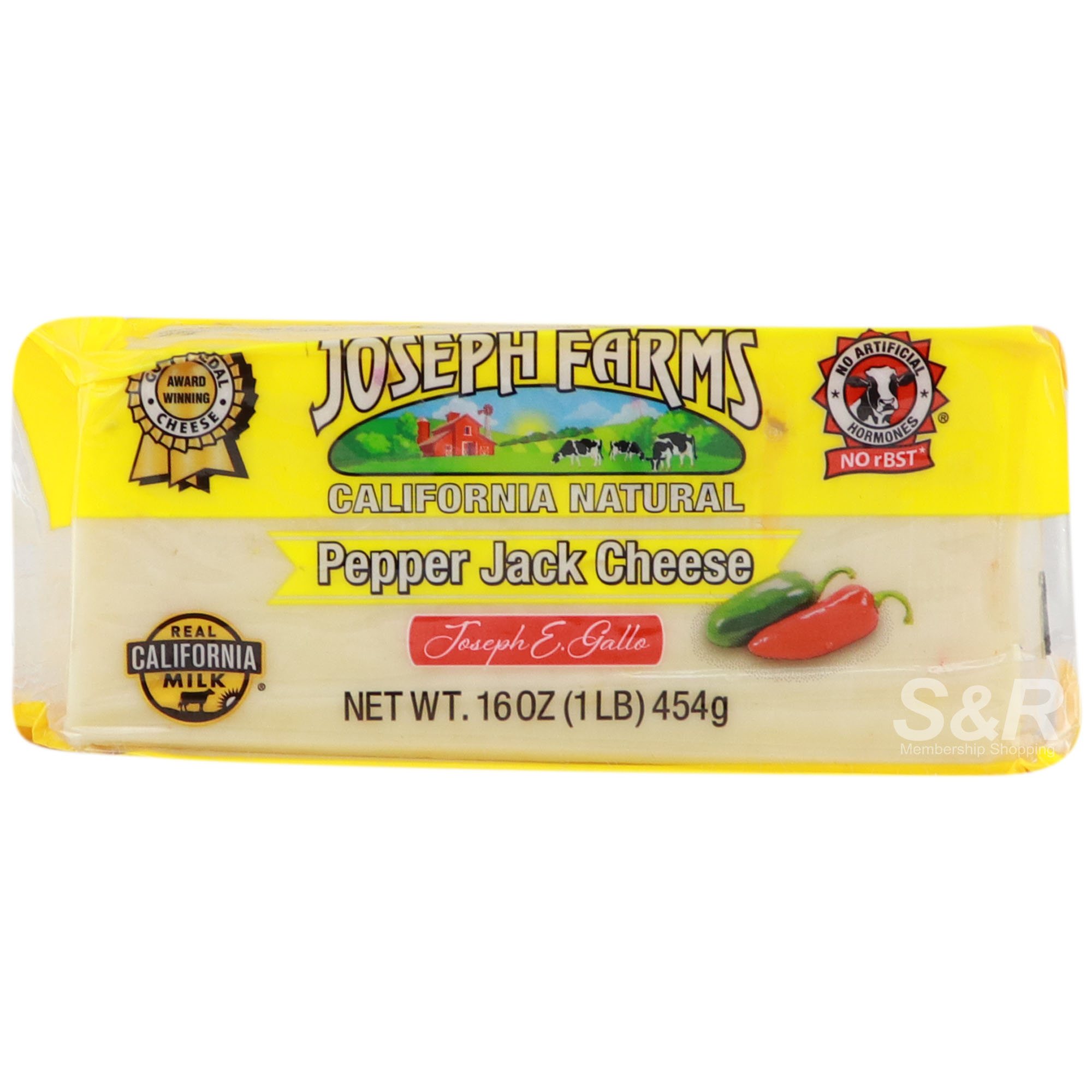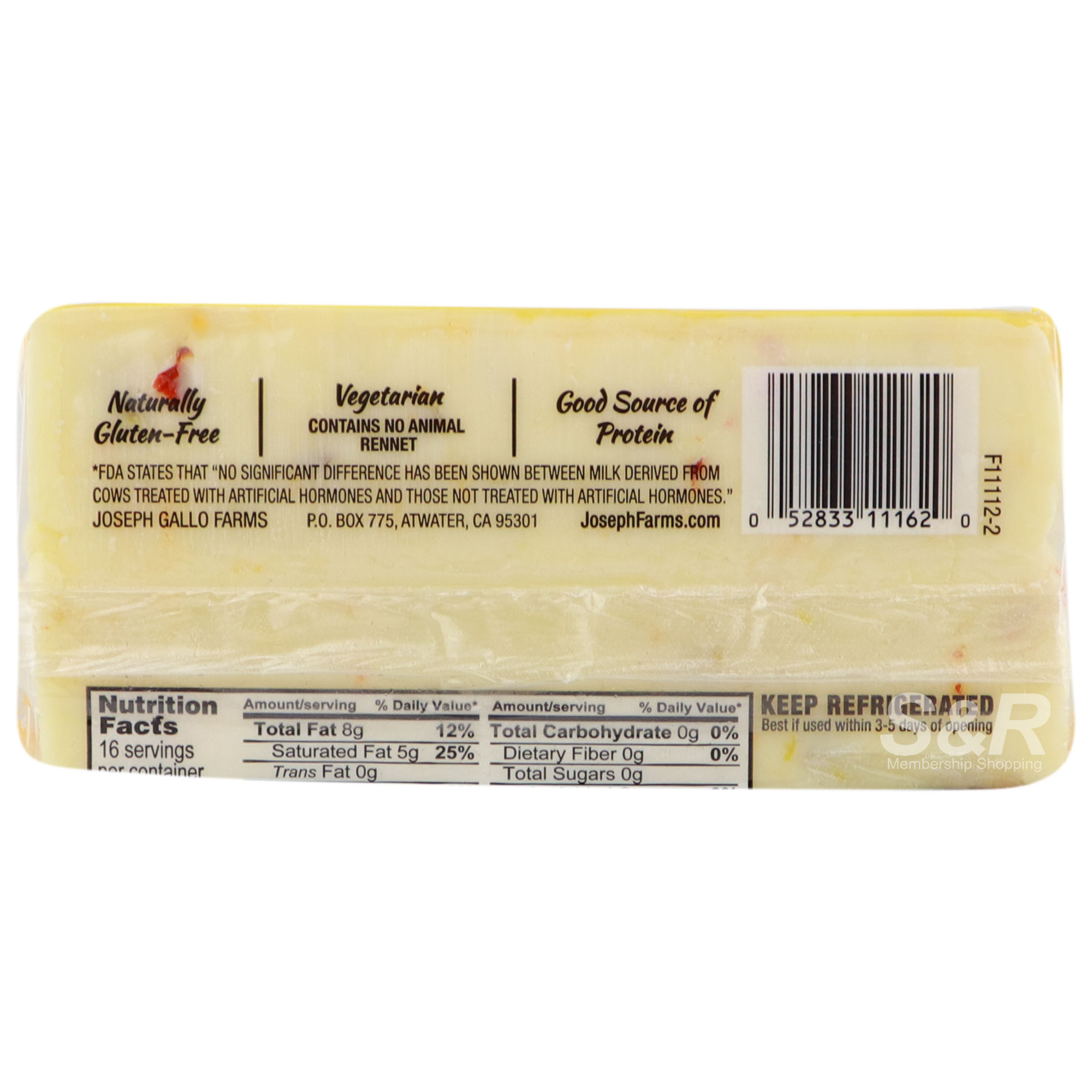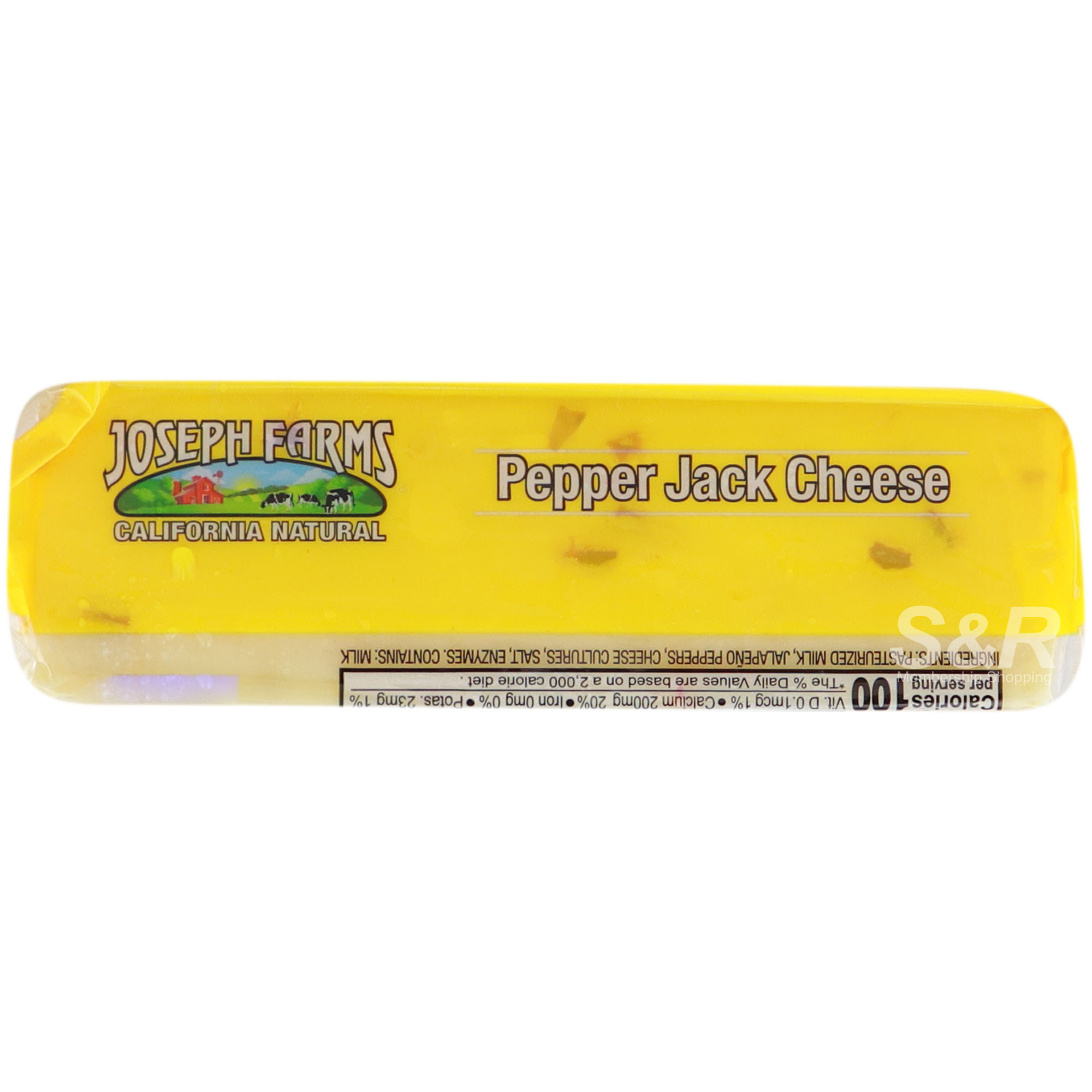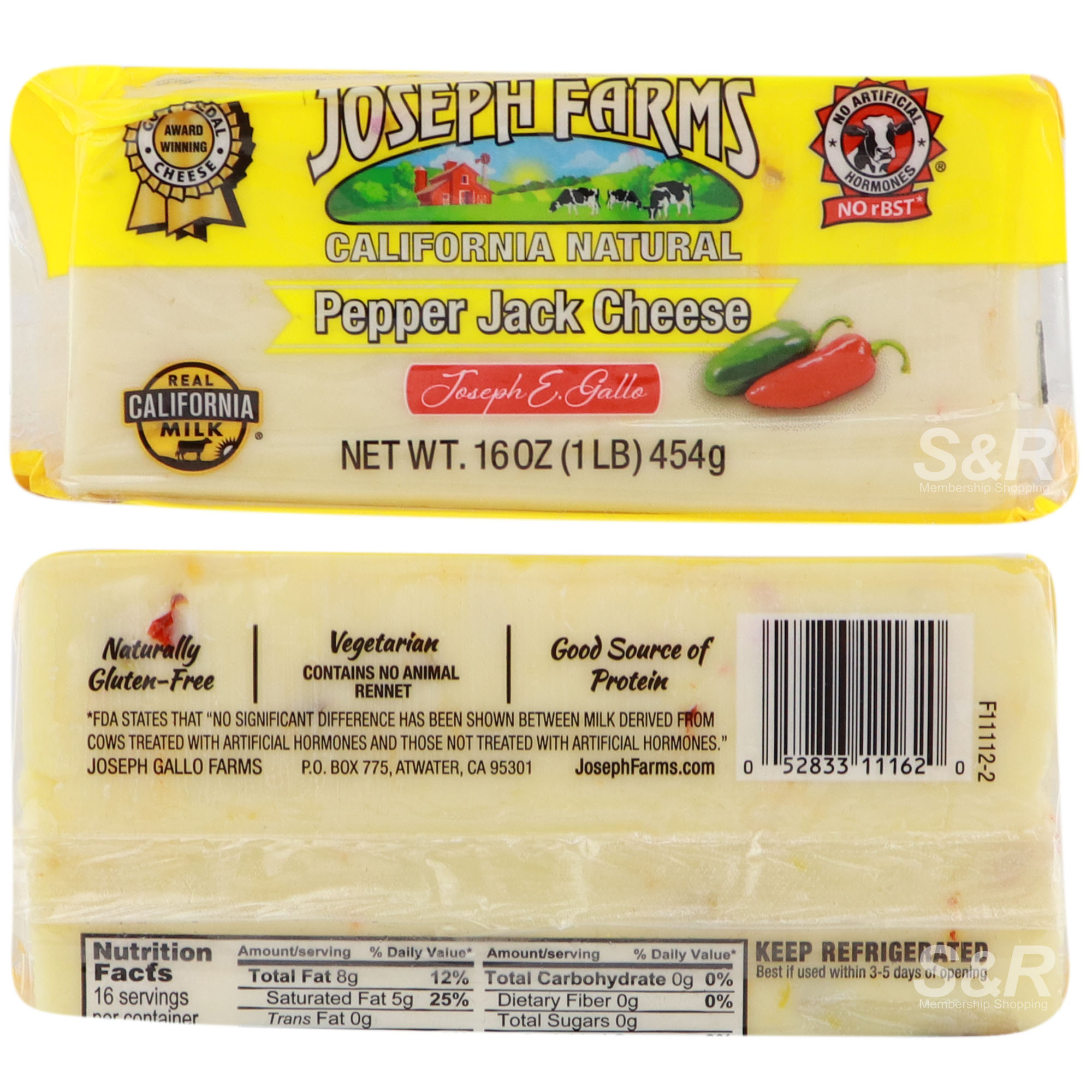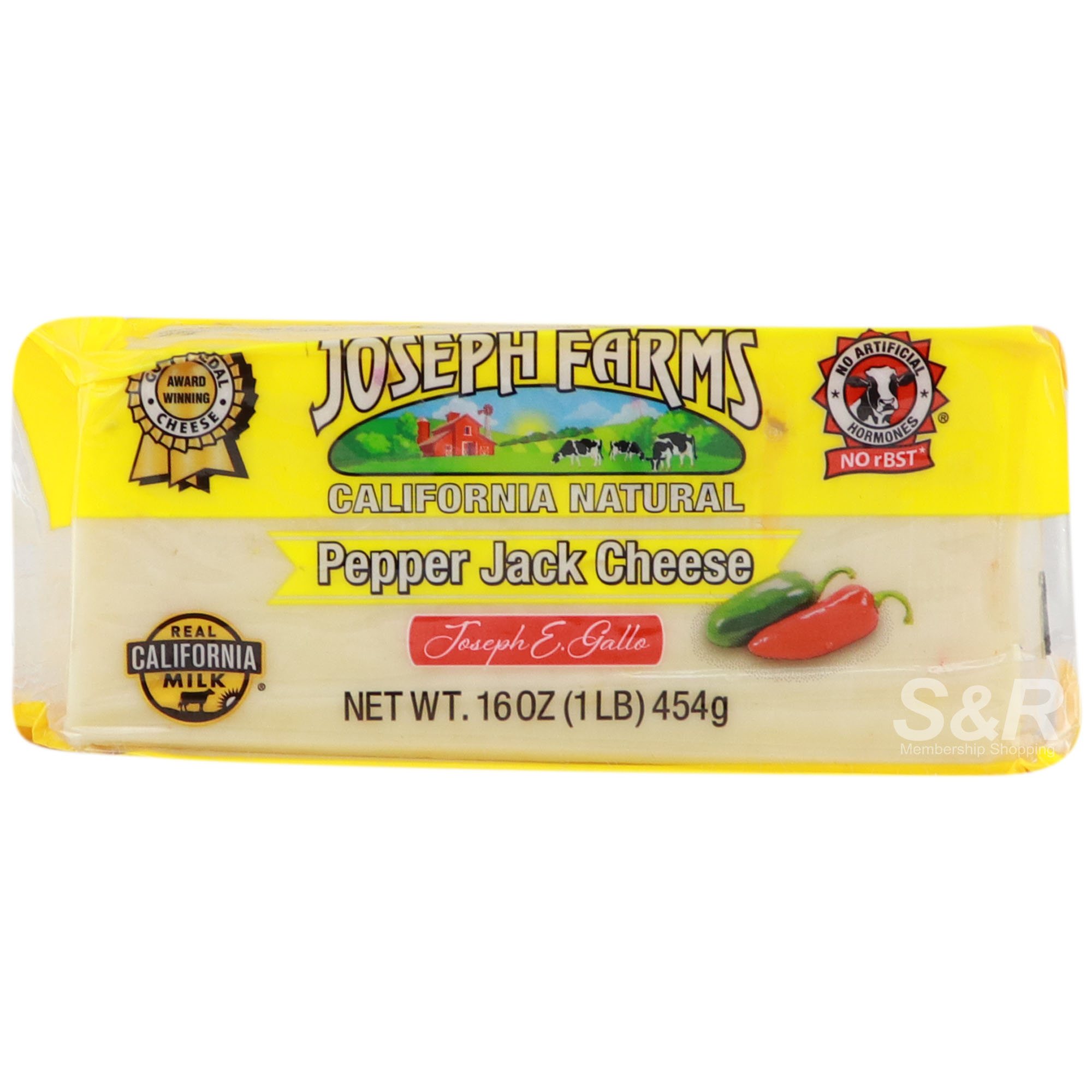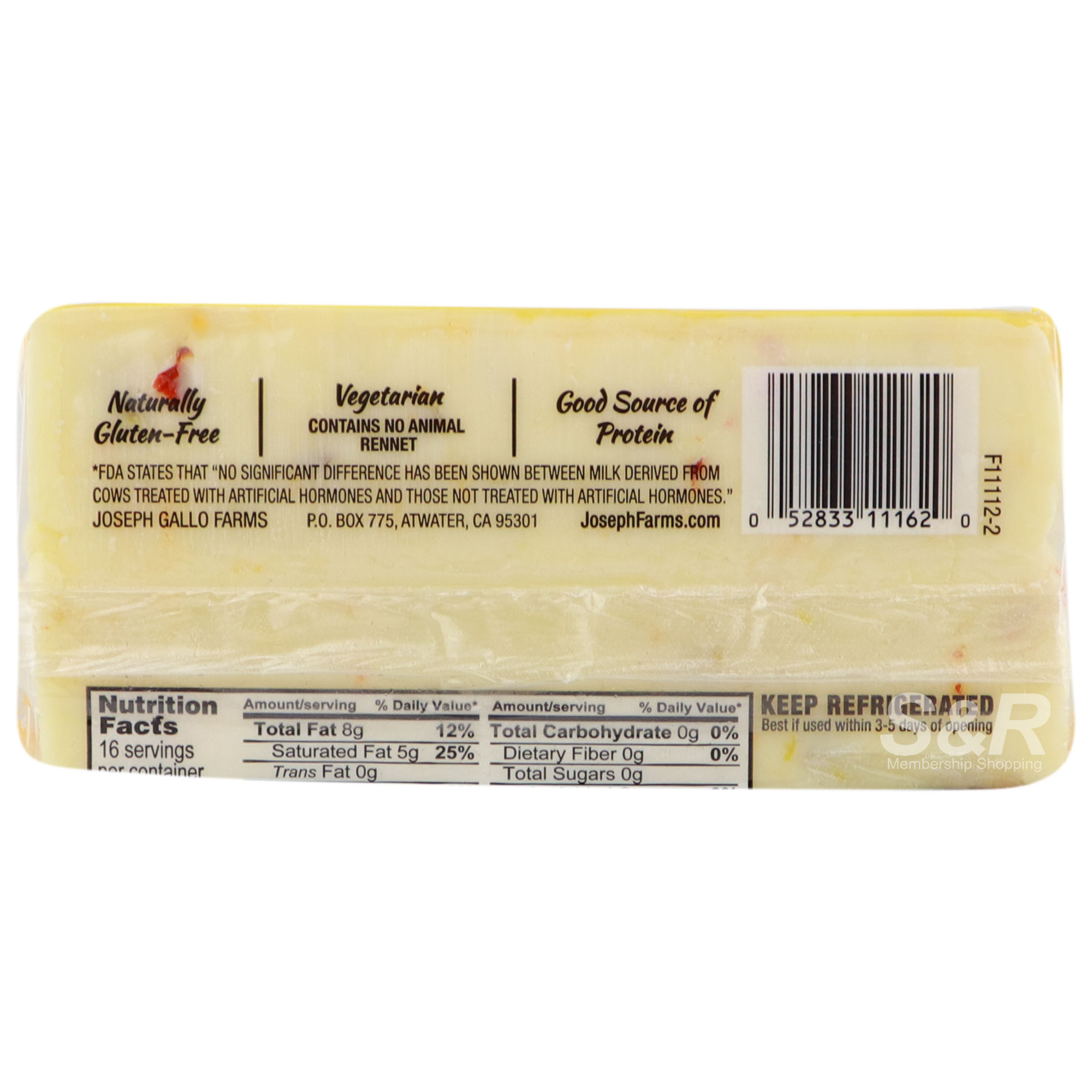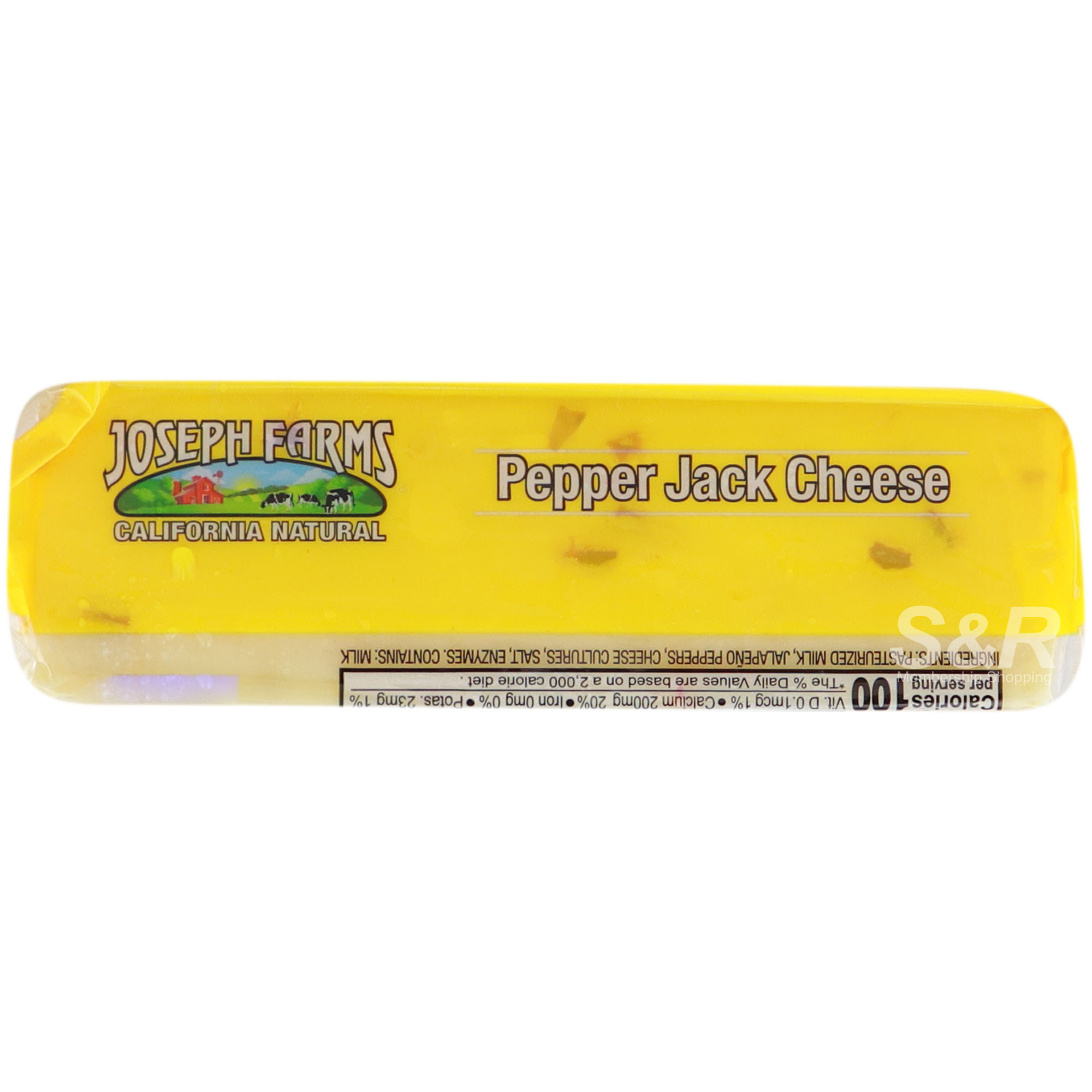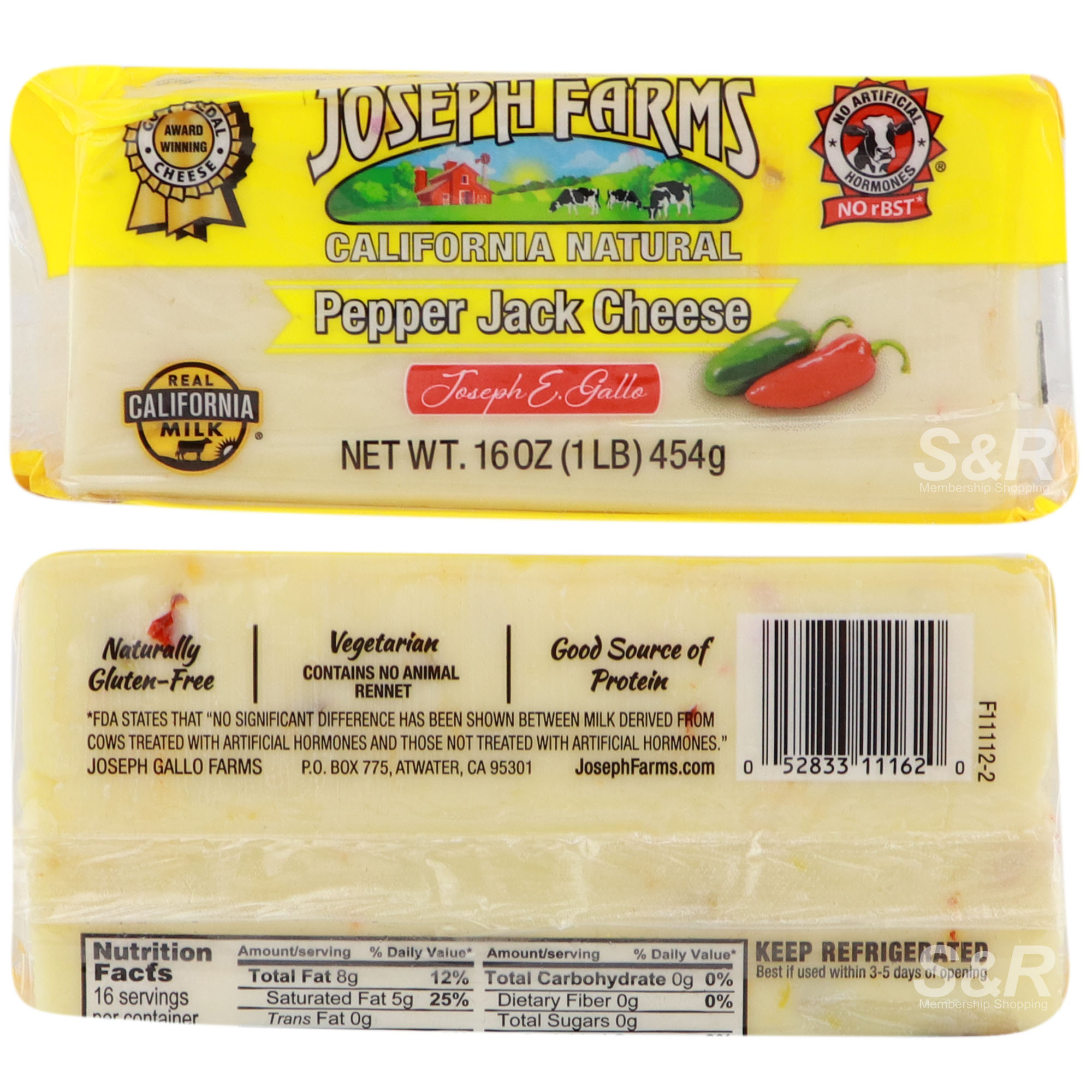 Joseph Farms Pepper Jack Cheese 454g
Features:
Single Item
Processed Cheese product in 1 packaging
Made with Real California Milk
Award-winning Gold Medal Cheese
Product of USA
Actual Weight: 0.47 KGs
Product Dimensions: 5.5 x 2 x 3
---
Burrito without the cheese? Hard pass from us. With Joseph Farms Jack Cheese, you can get your cheesed-up burritos, enchiladas, and chimichangas in no time. This semi-firm cheese is mildly sweet in flavor with a creamy and smooth texture.

Love them cheese pools? This award-winning gold medal cheese melts easily, giving you that glossy, suave, velvety cheese sauce. Don't worry if heated cheese isn't your style. With Joseph Farms Jack Cheese, you can enjoy this beloved American cheese with some crackers or on its own. So, grab a bag now and add this to your cart. You'll definitely feel at ease with Joseph Farms Jack Cheese.

Always Fresh, Delivers Daily. We guarantee the FRESHNESS and QUALITY satisfaction of this product. We'll make sure to deliver it right at your doorstep with any applicable use by, sell by, best by, or expiration dates.

Highly recommended in following the indicated shelf life and to use the product on the same day the packaging has been opened.