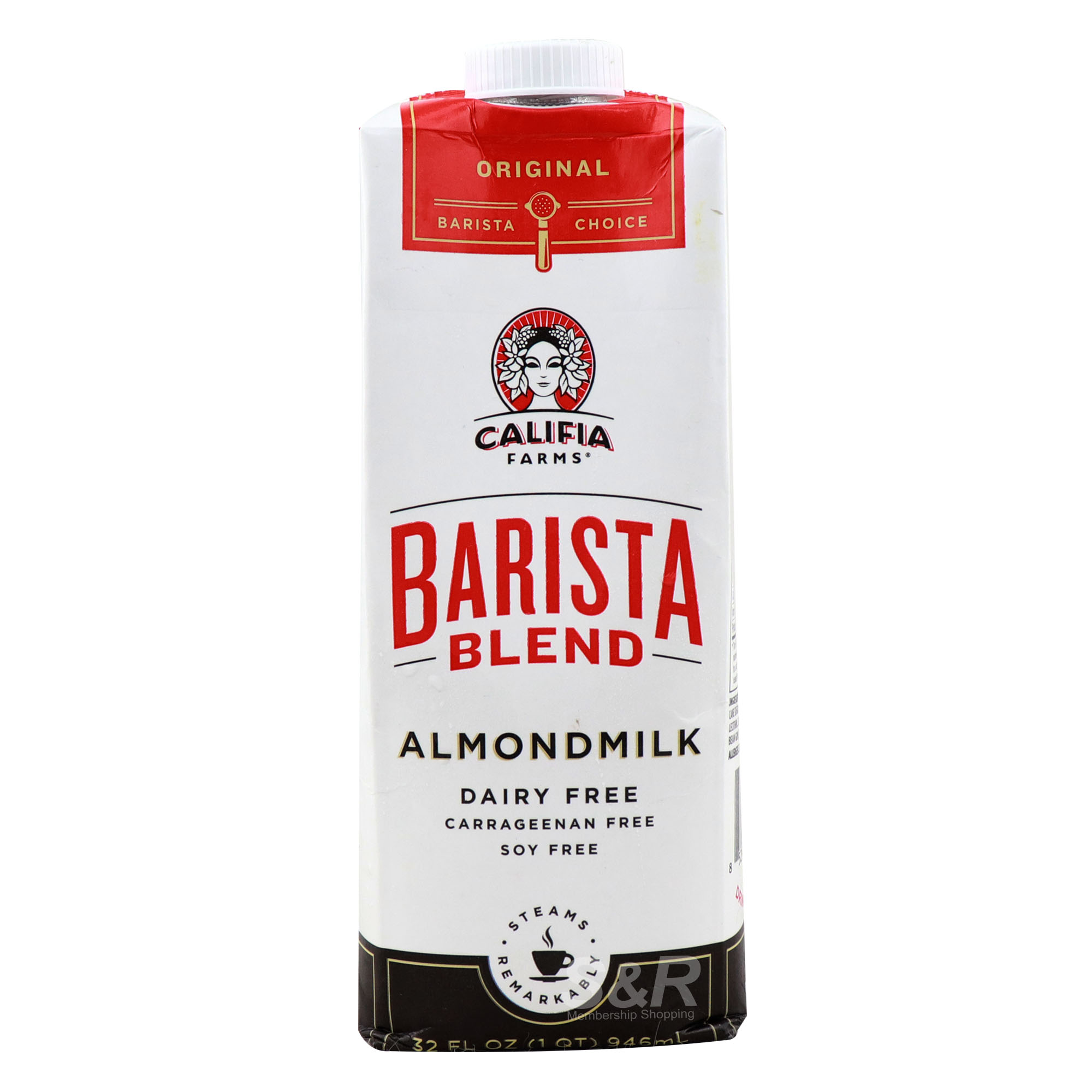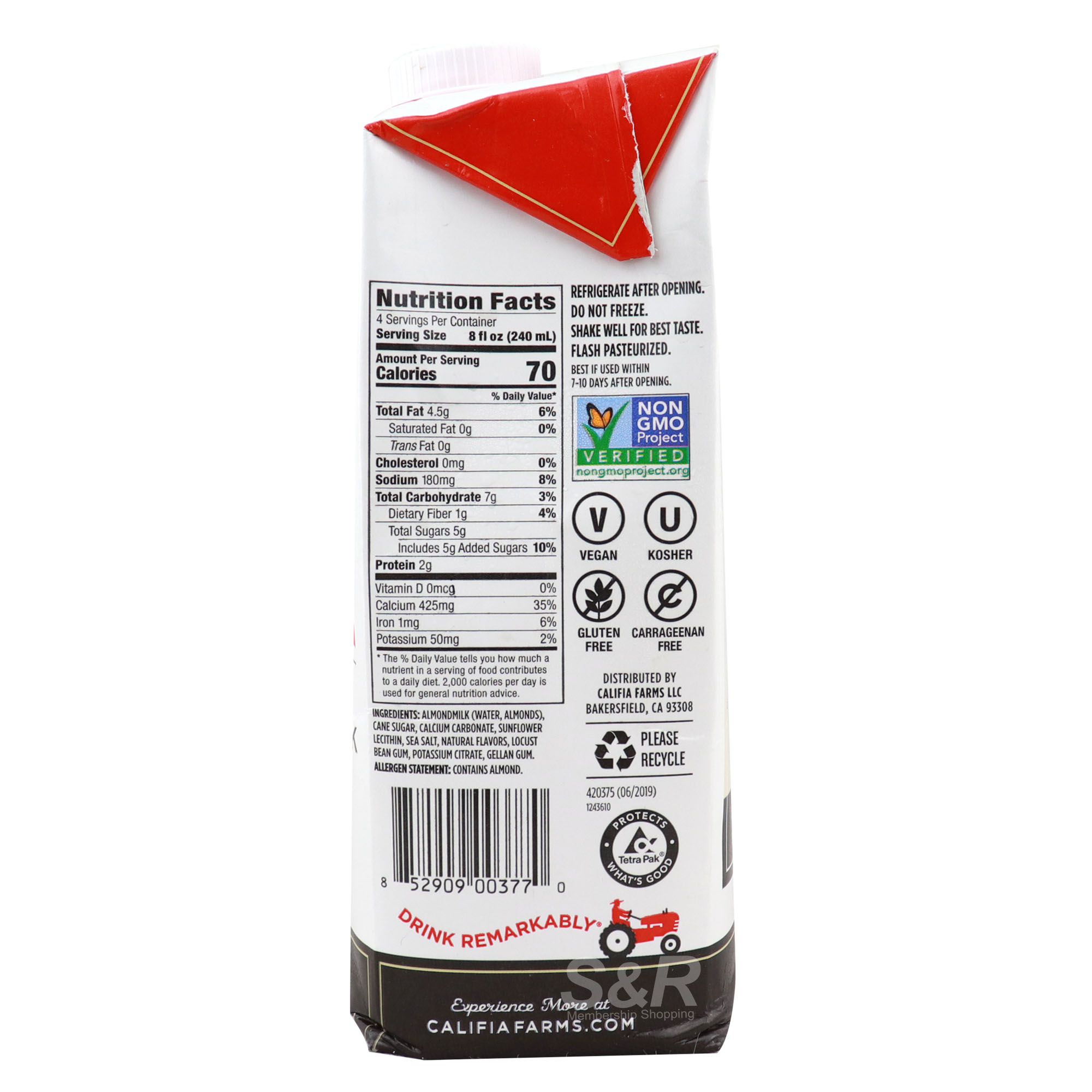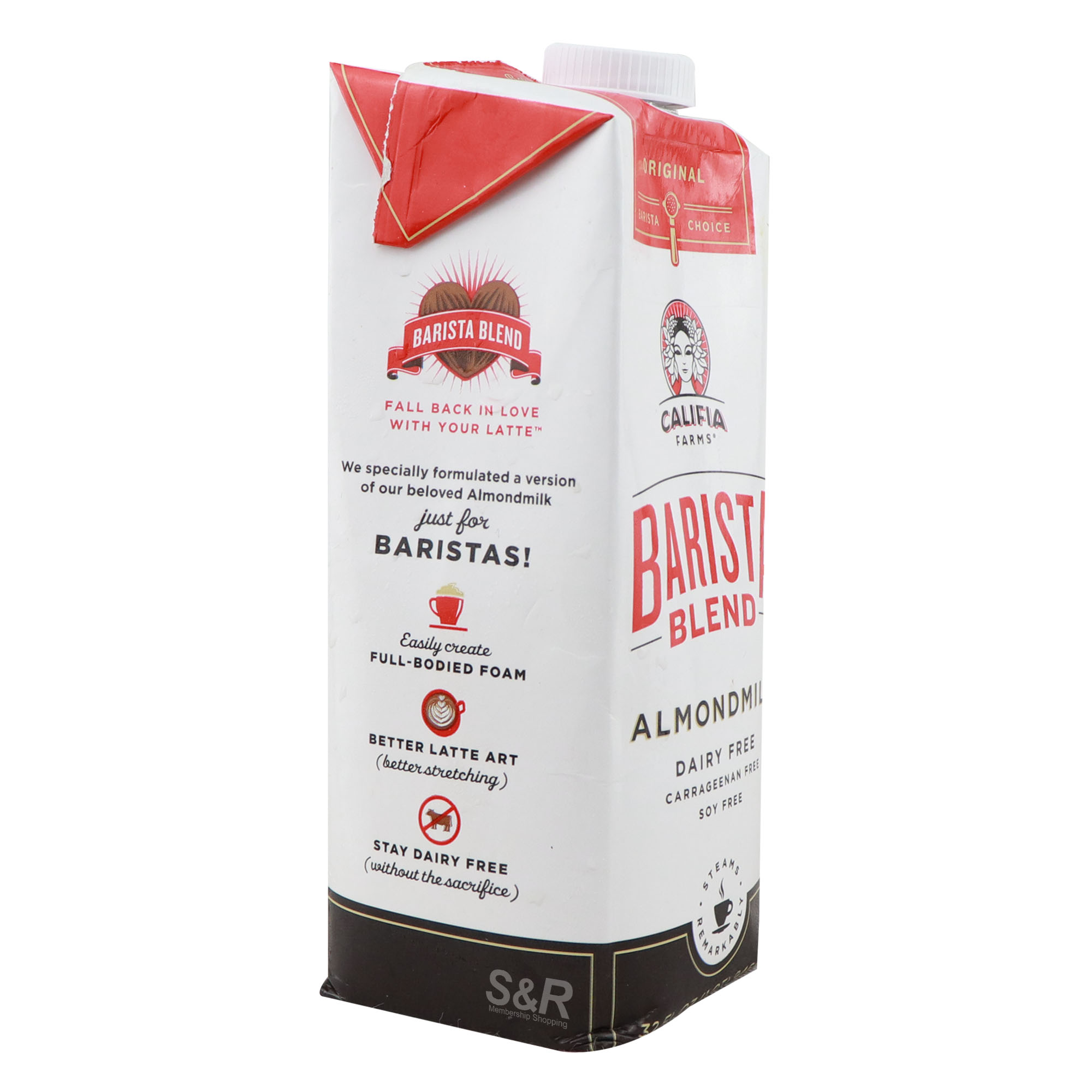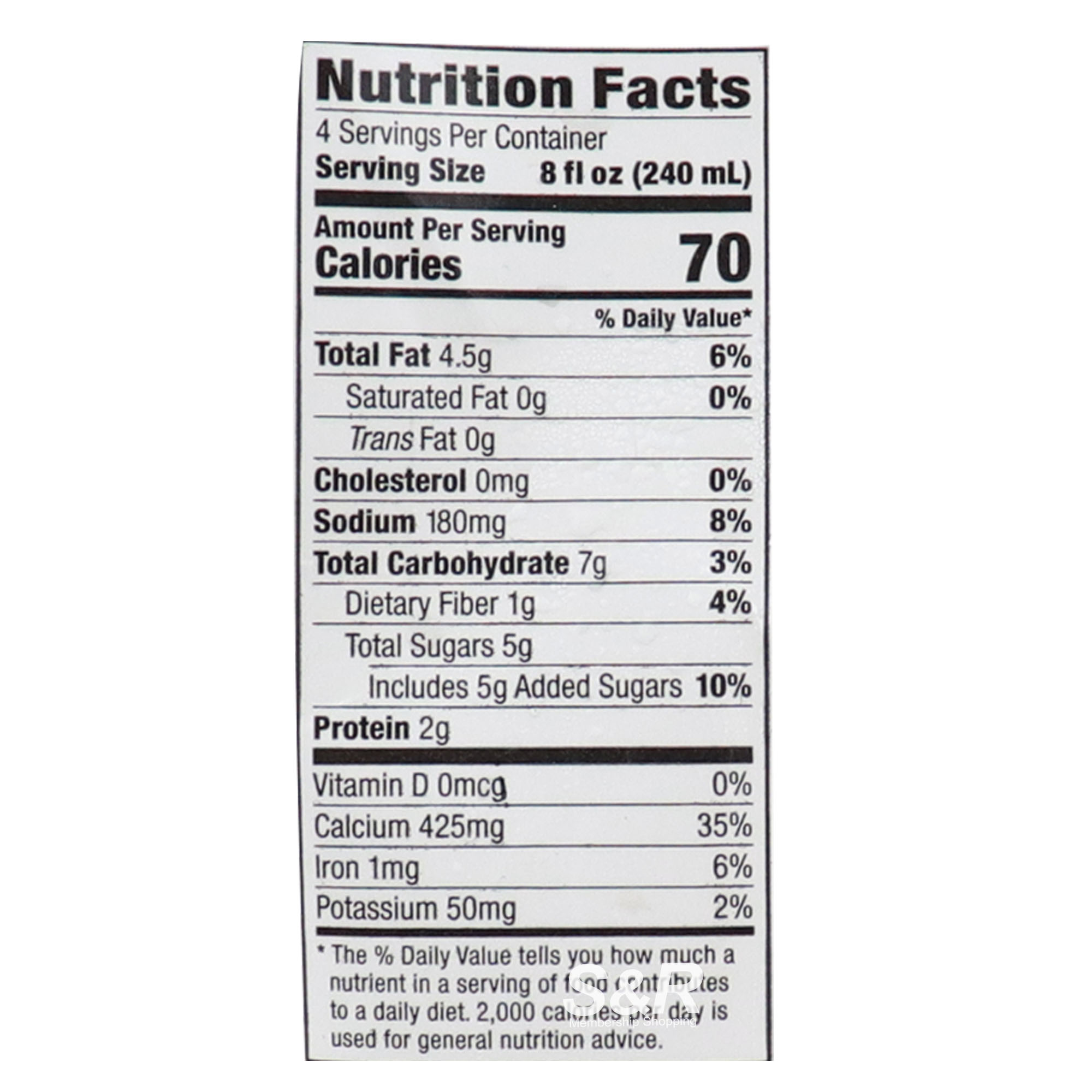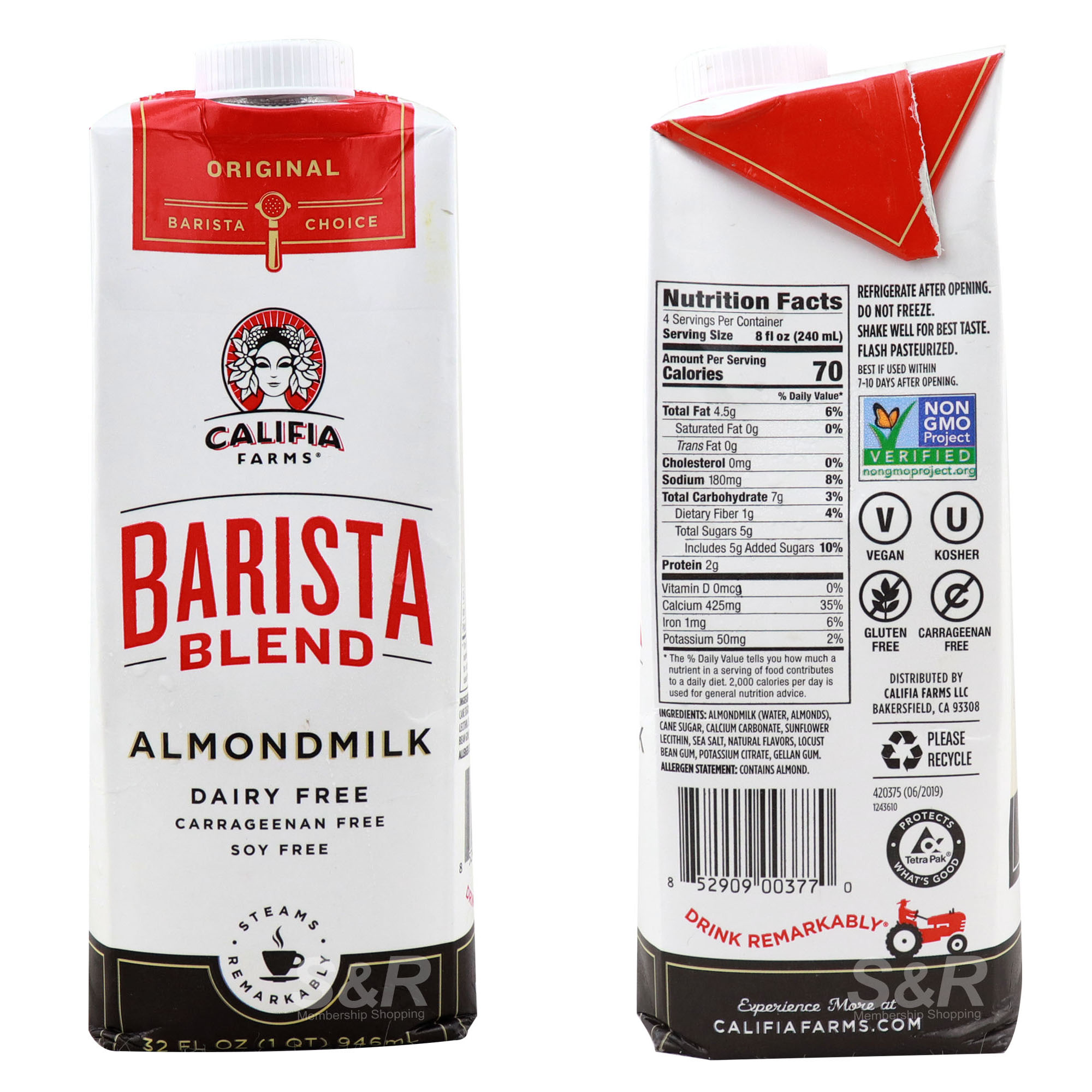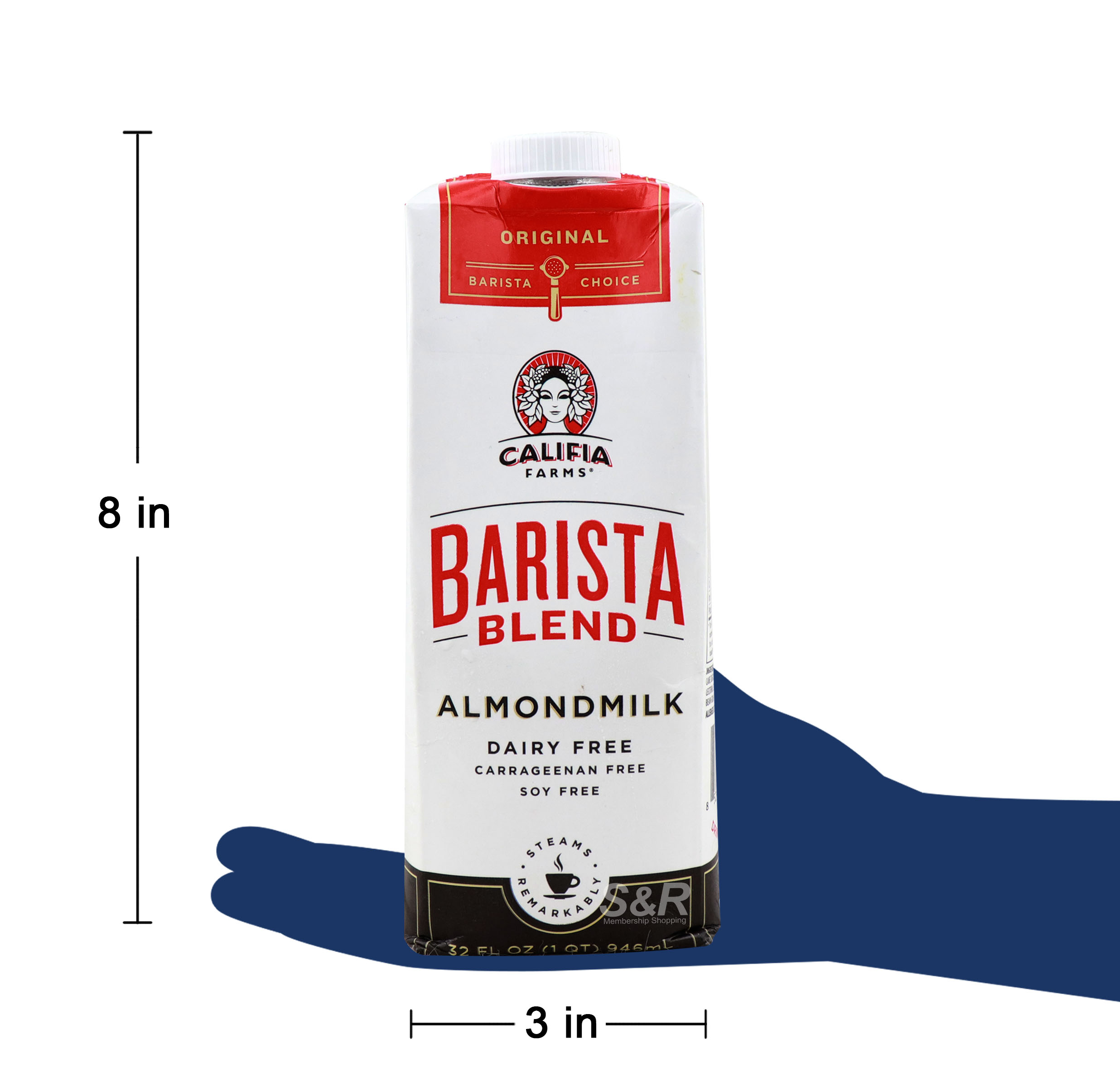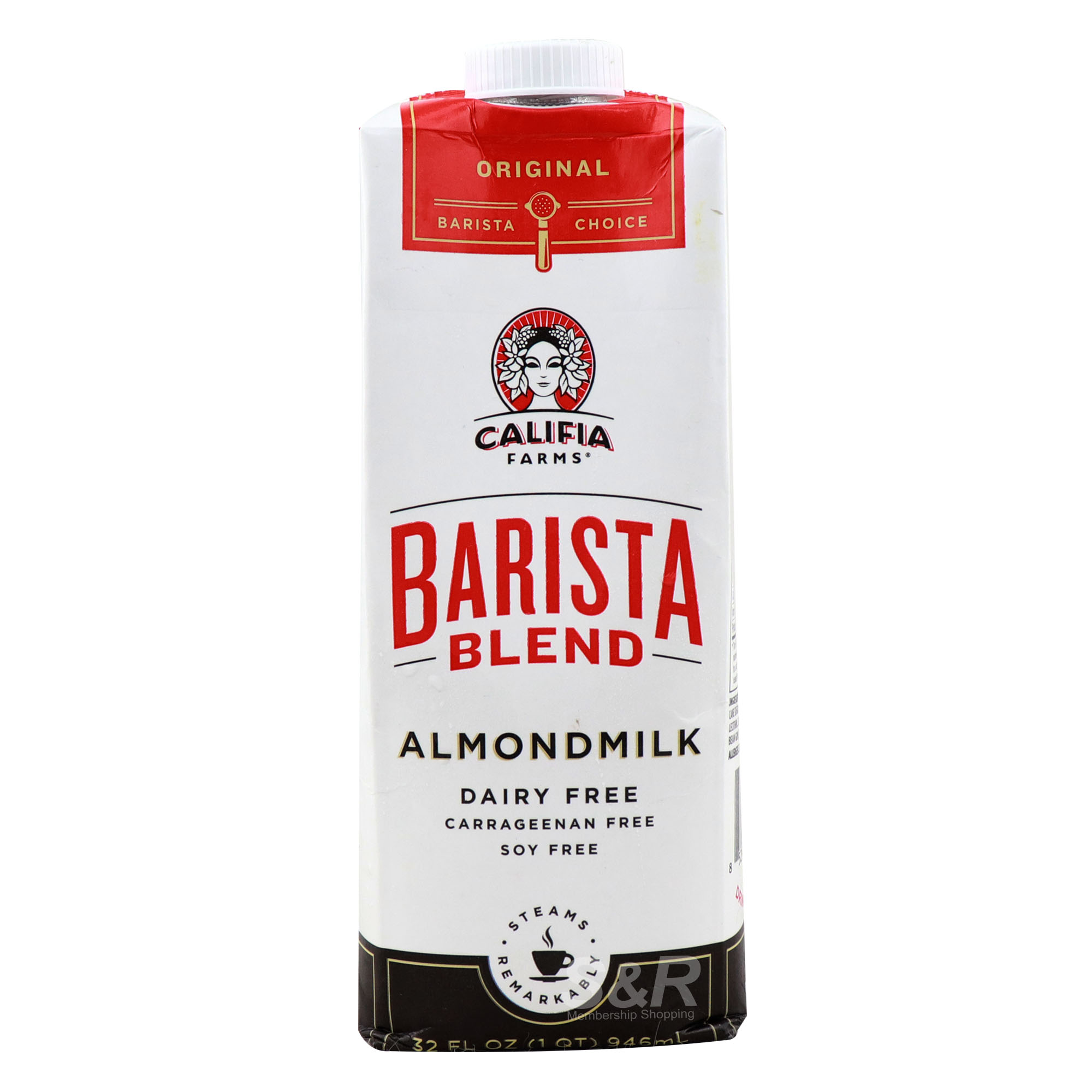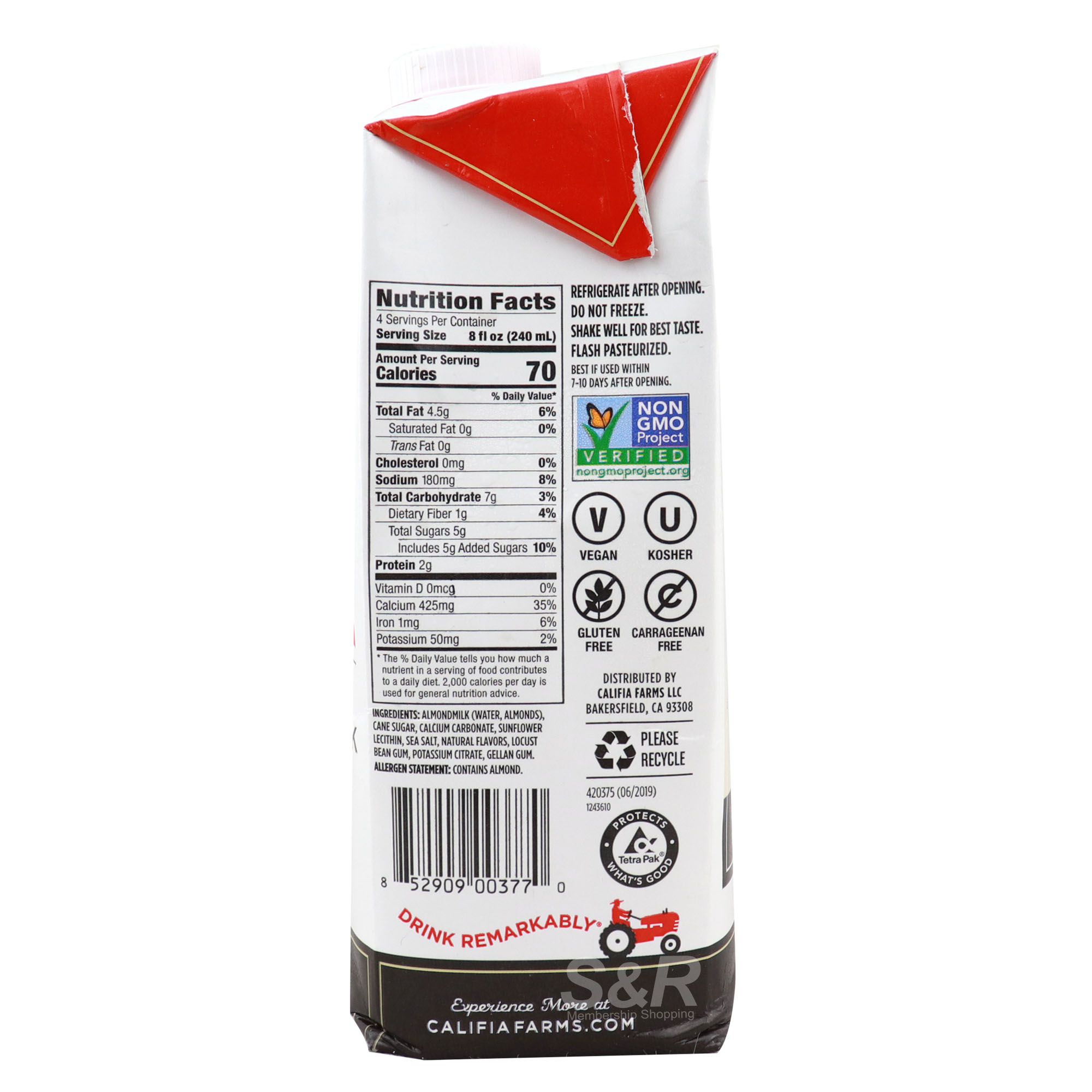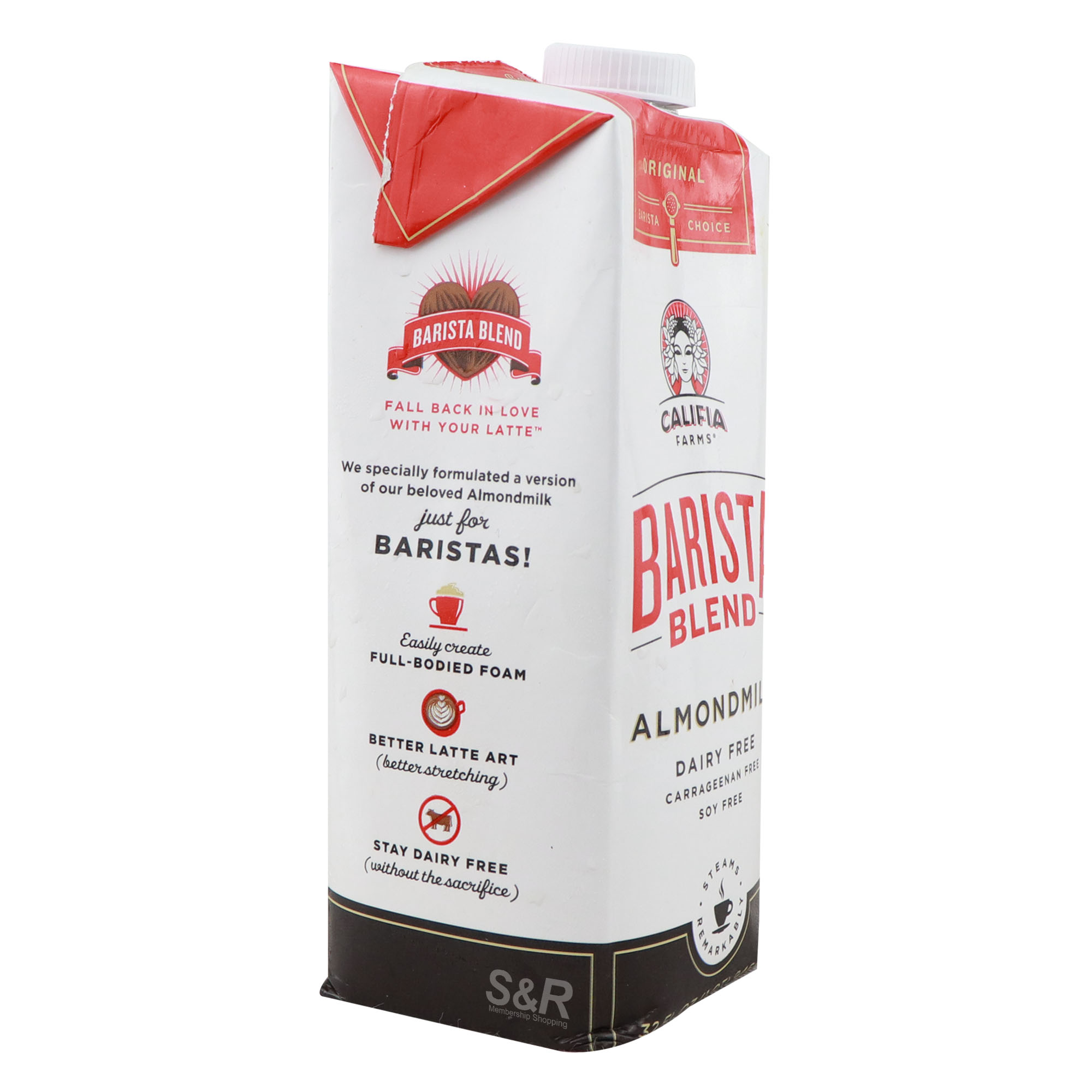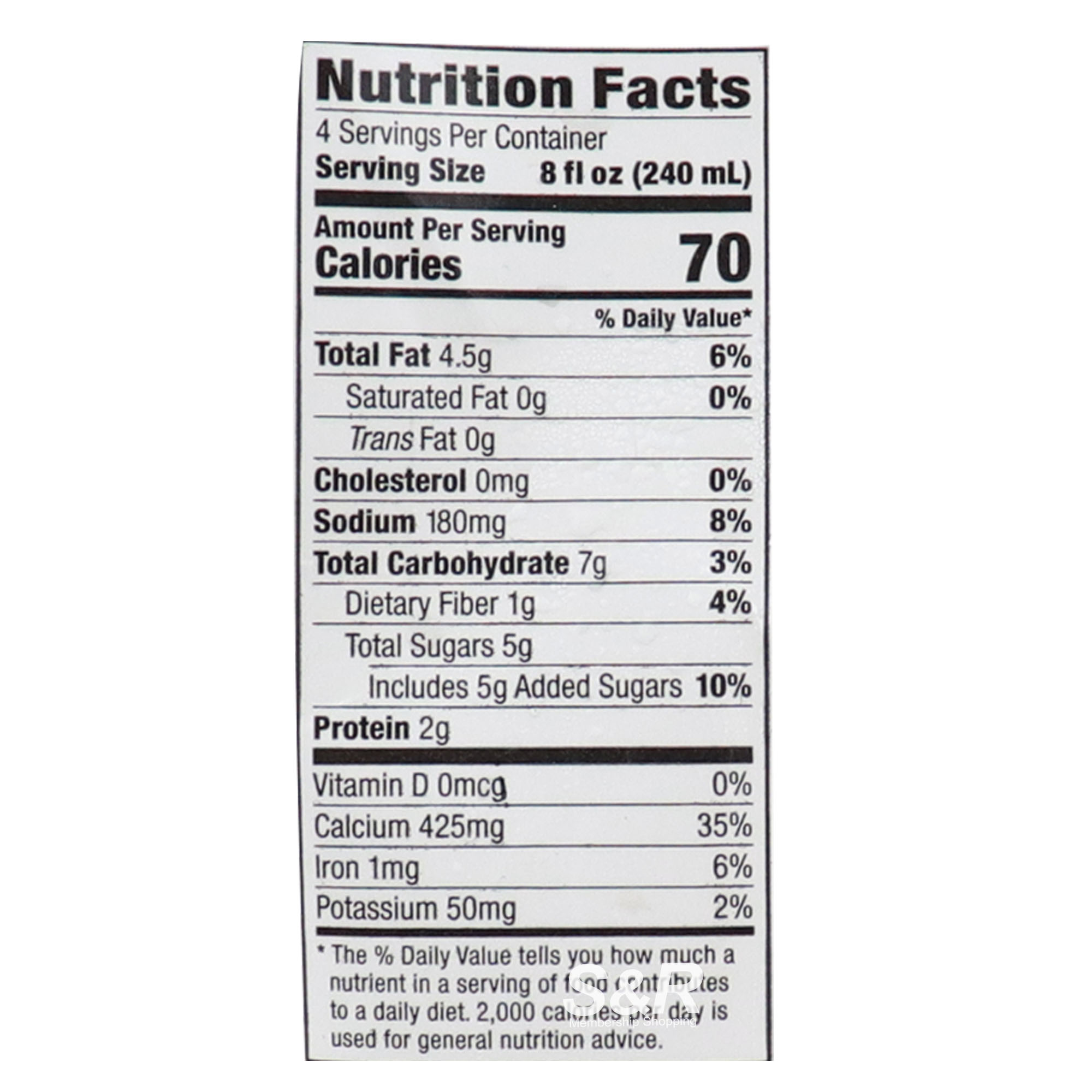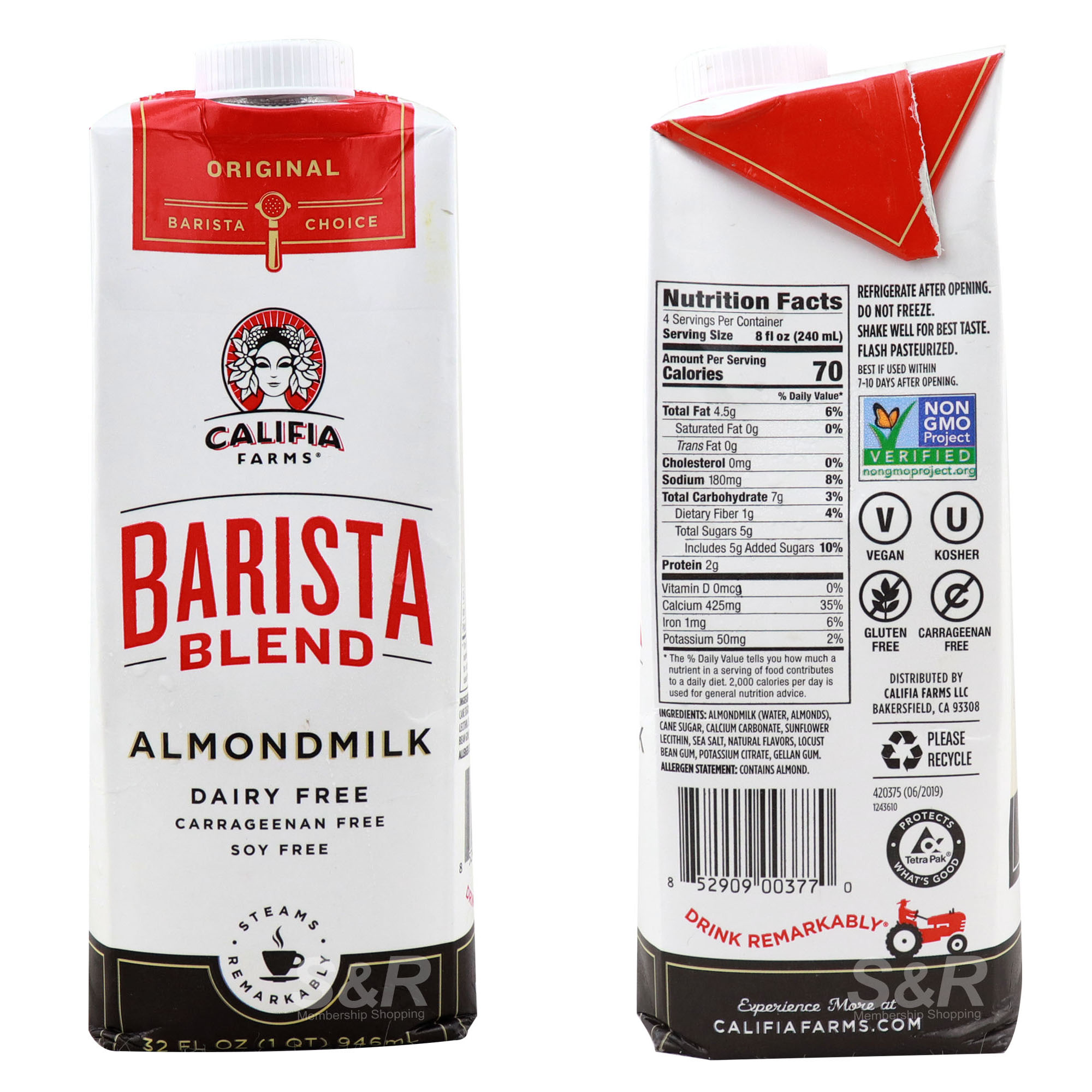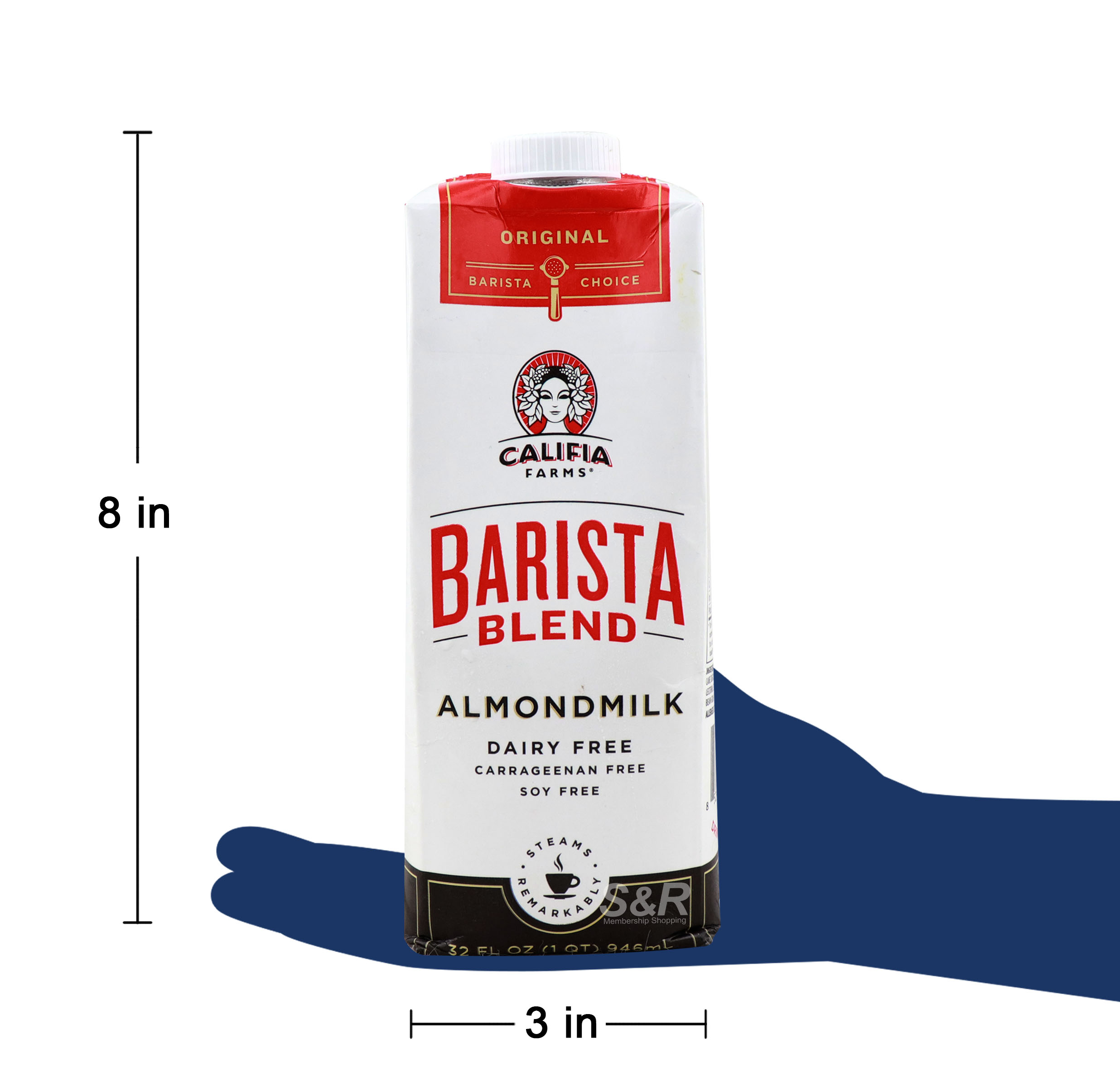 Califia Farms Barista Blend Almond Milk 946mL
Features:
Single Item
Barista Blend Almond Milk in 1 bottle
Rich and creamy perfect for your coffee
Dairy-free, Carrageenan-free, Soy-free
Product of USA
Actual Weight: 1.02 KGs
Product Dimensions: 3 x 3 x 8
---
If you love milk and coffee so much, yet you have the biggest problem in the world… you are lactose intolerant, then that's definitely the saddest story that you one could ever have. Imagine all the milky goodness that you could've enjoyed for yourself, a so-near-yet-so-far experience. All those drinks and other stuff with dairy products, all those are just a test to your will power.

Also, milk can be a pretty serious stuff to control when you actually love it so much, that's why you can now enjoy something so light and healthier option that you are looking for in a drink! Worry no more for Califia Farms Barista Blend Almond Milk is here to solve your number one dilemma. You can now enjoy these creamy goods especially when you have an alternative in the form of its Almond Milk. Perfect for someone who's avoiding too much dairy intake. Get yours now at S&R Membership Shopping!

We GUARANTEE FRESHNESS and QUALITY satisfaction with this product, and that it will be delivered with any applicable use by, sell by, best by or expiration dates.

Consume upon opening.

Store in a dry, cool place.

Shelf life may last up to last from 3 to 5 months if stored in a favorable area or refrigerated. Store inside a tightly sealed container.