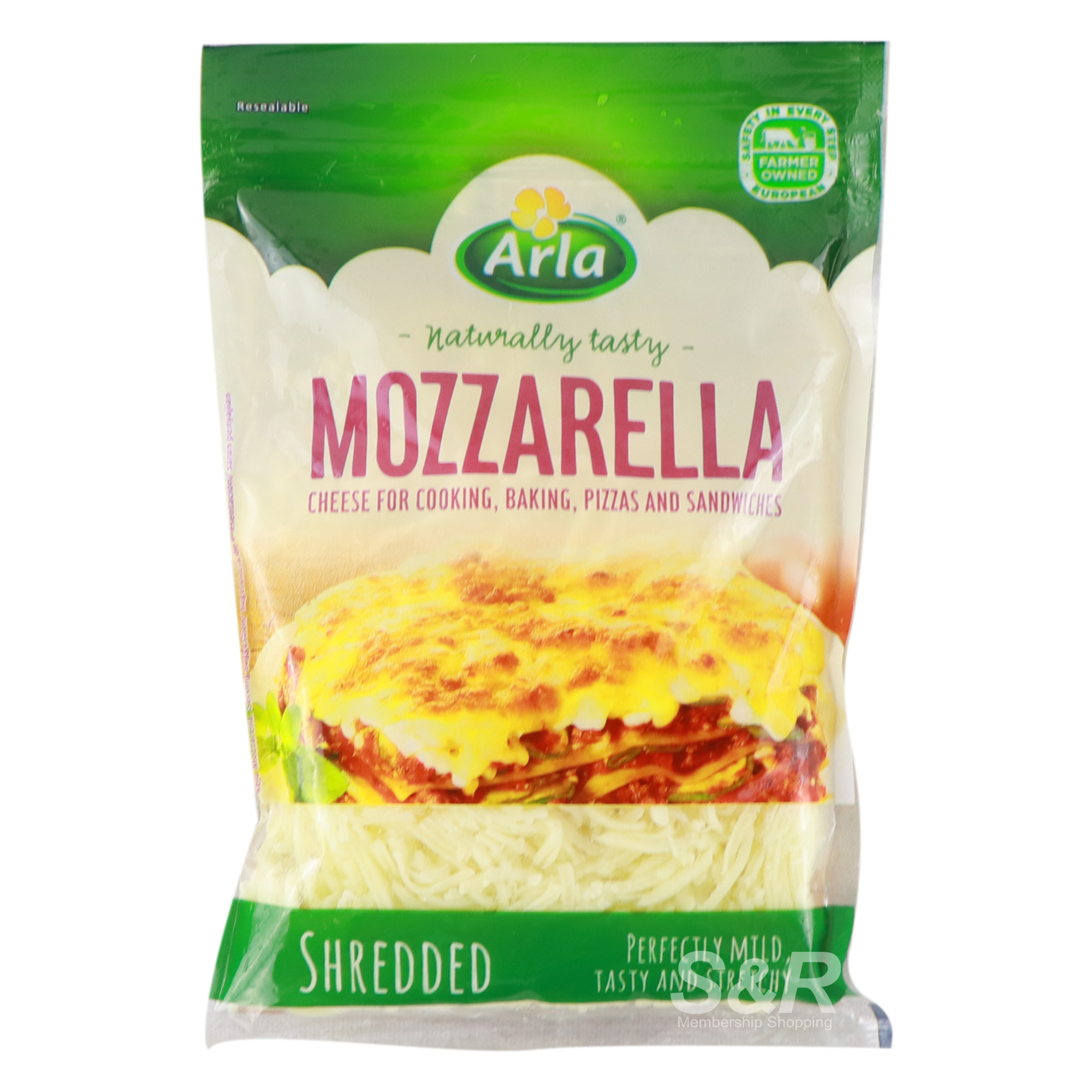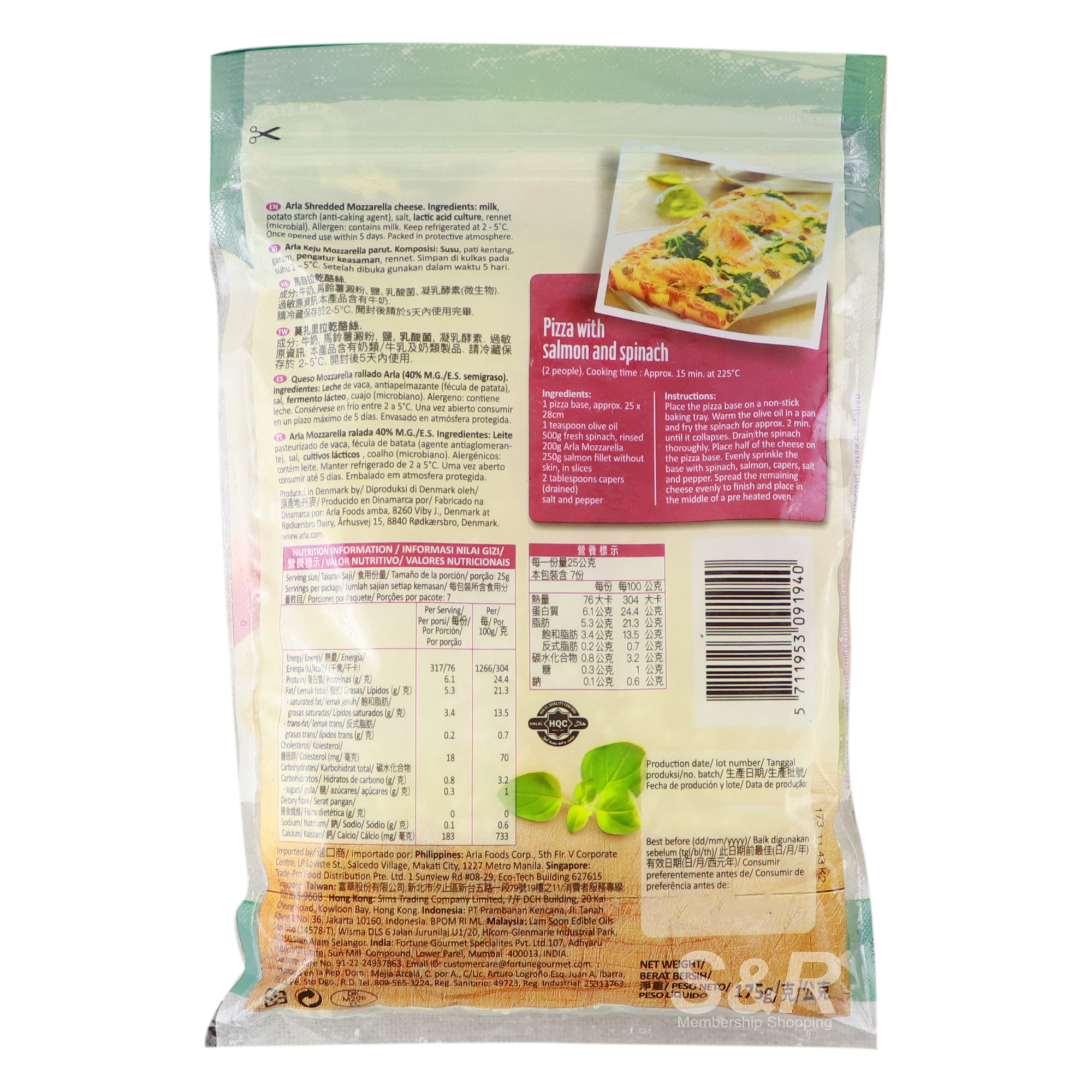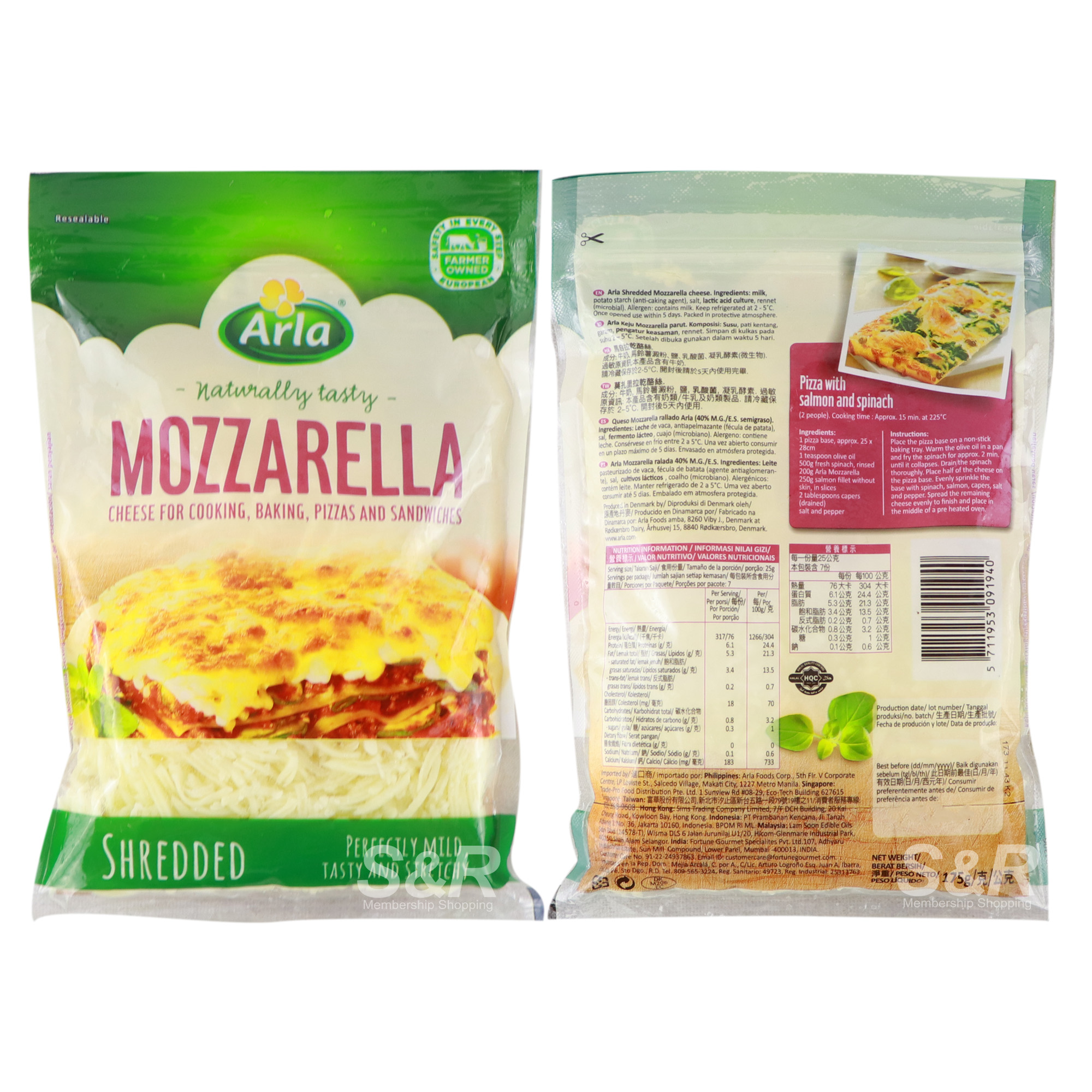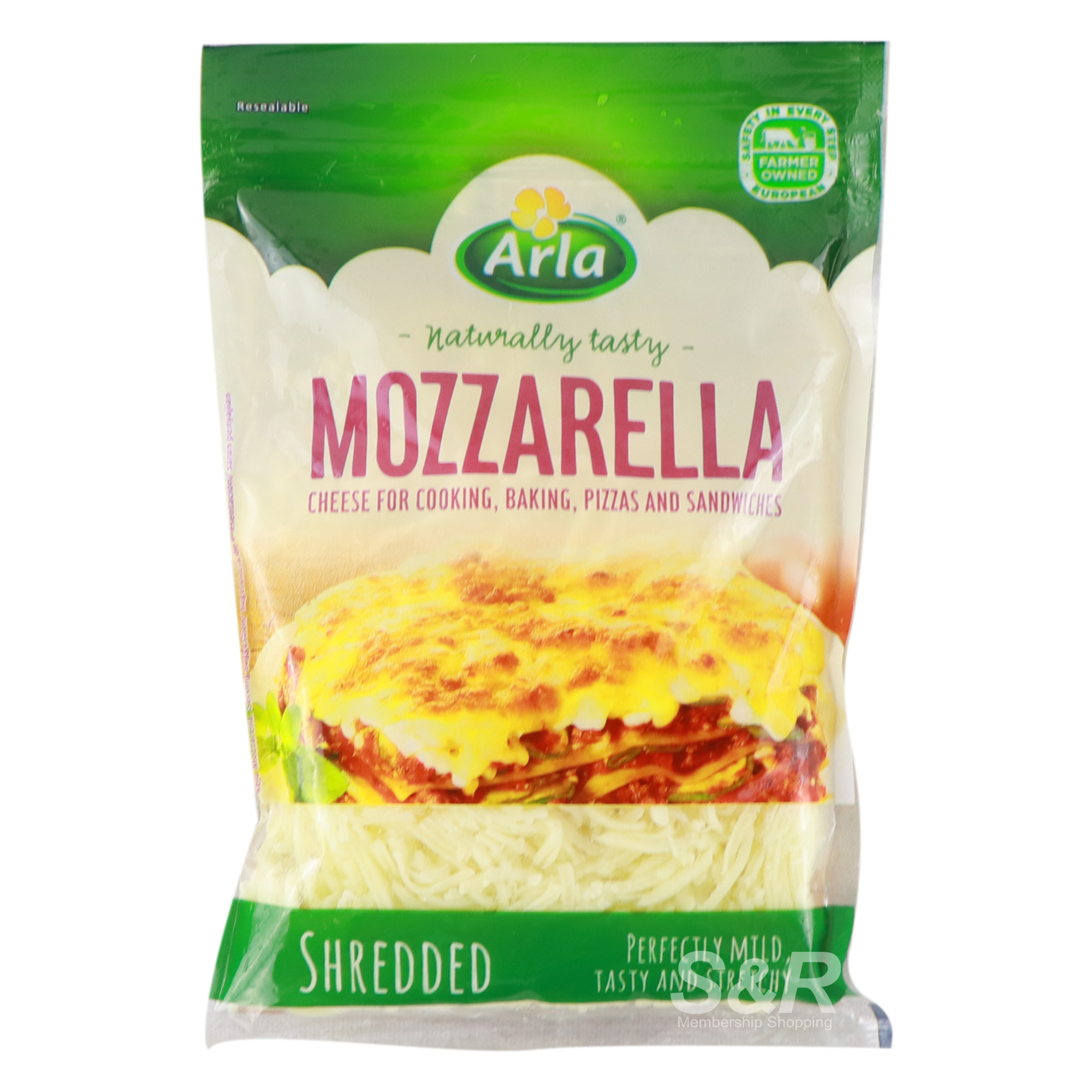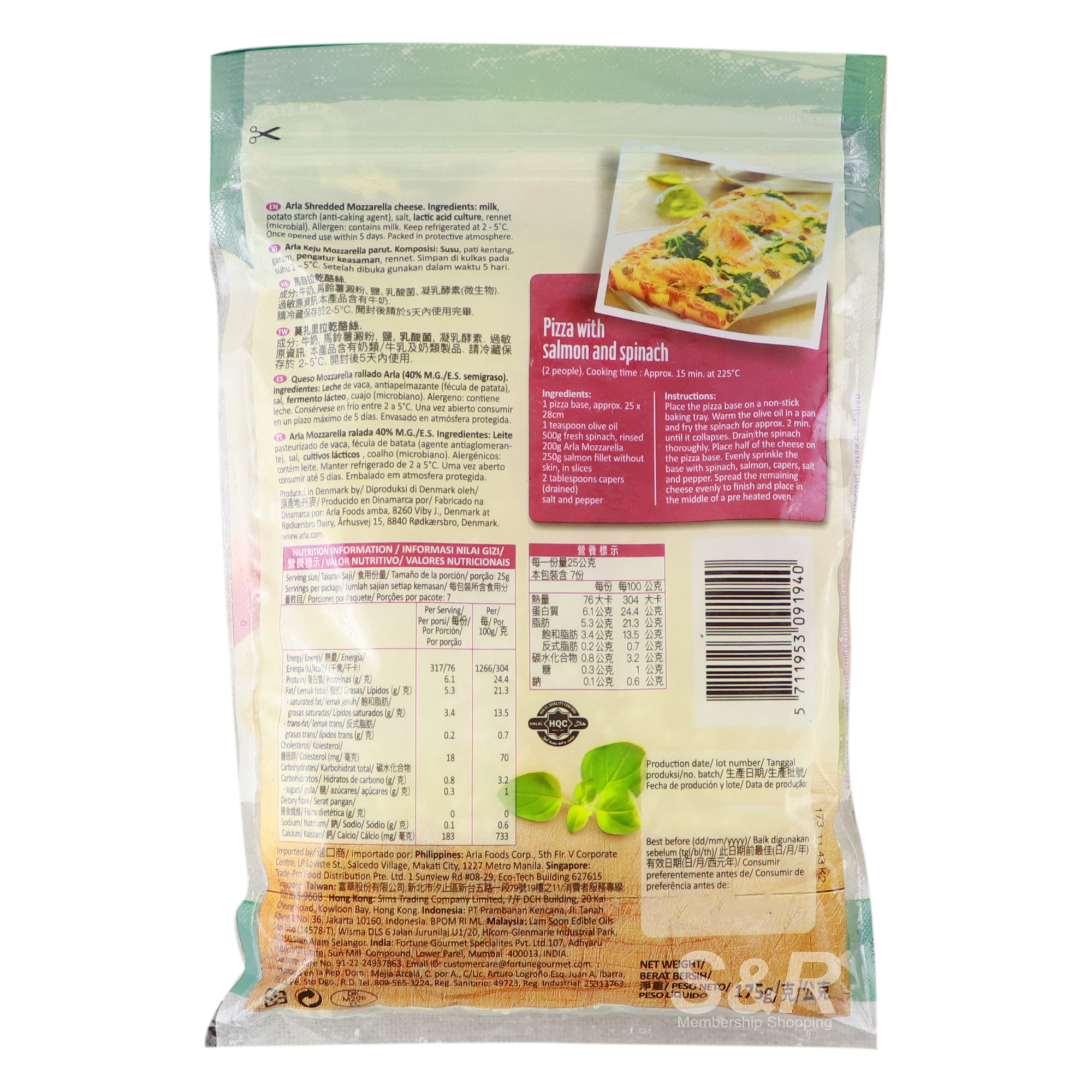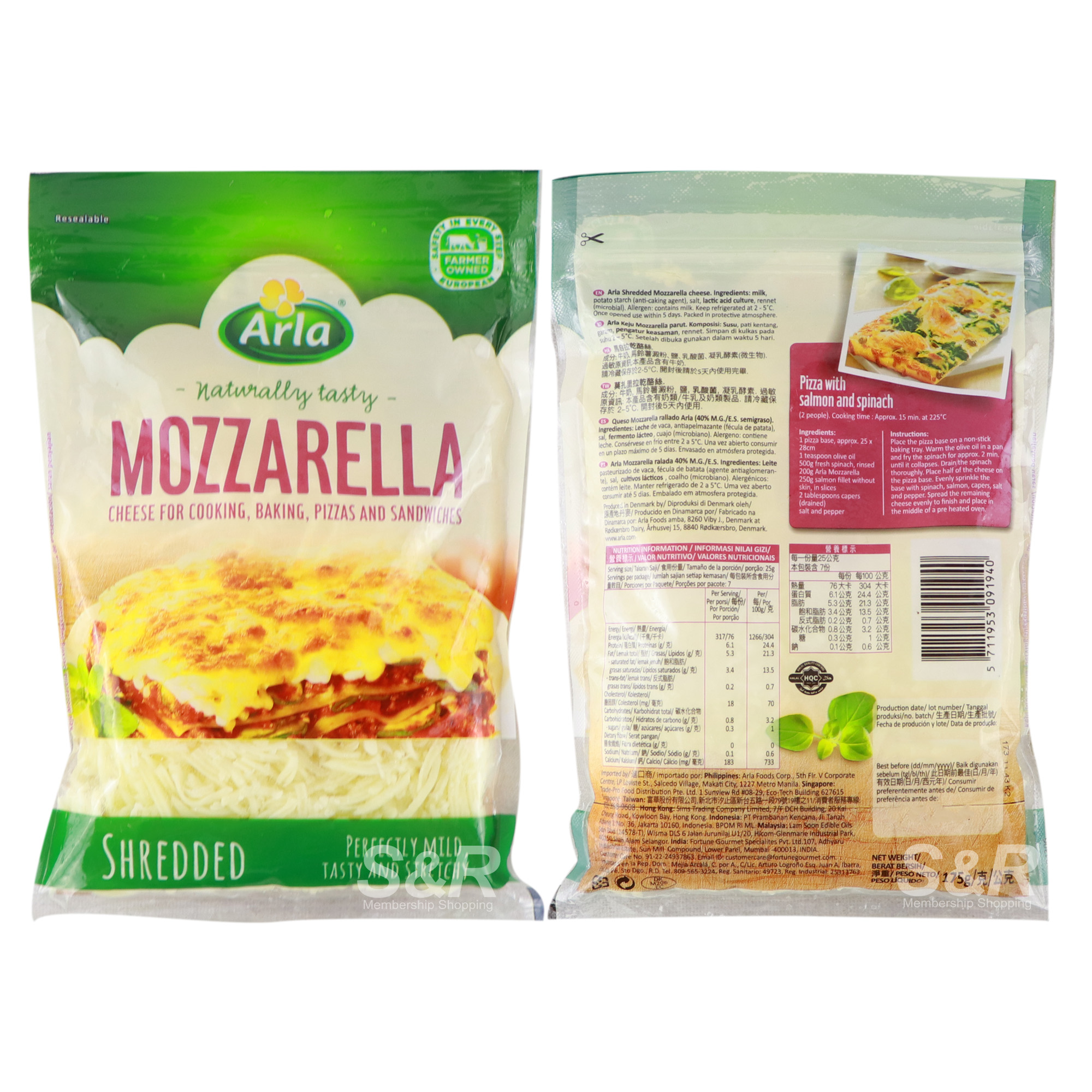 Arla Mozzarella Shredded 175g
Features:
Single Item
Shredded Mozzarella in 1 plastic packaging
Perfect for cooking, baking, or just plain snacking
Mild and fresh, stretchy and gooey cheese
Product of Denmark
Actual Weight: 0.19 KGs
Product Dimensions: 5.5 x 2 x 9
---
Arla Mozzarella. What else is there to say?

So if you need a taaad bit convincing; First thing you should know is that Arla Mozzarella is THE best, quickest, and easiest mozz' you can find in the counter. Easy to snack on and easy to use, you can put it on top of your lasagna sauce, melt it on top of your pizza, perk up your pasta, use it in your grilled cheese. You CANNOT go wrong with Arla Mozzarella. We've even shredded it for you so you can achieve maximum meltability in your dishes. Or, you know, so you can snack on it a little at a time. With Arla Mozzarella, you're guaranteed one hella good time.

So if you could just go ahead and grab a pack of Arla Mozzarella. There. Right there. Put it in your cart now. Nice.

We ensure you that it's Always Fresh and Delivered Daily. We guarantee the FRESHNESS and QUALITY satisfaction of this product. We'll make sure to deliver it right at your doorstep with any applicable use by, sell by, best by, or expiration dates.