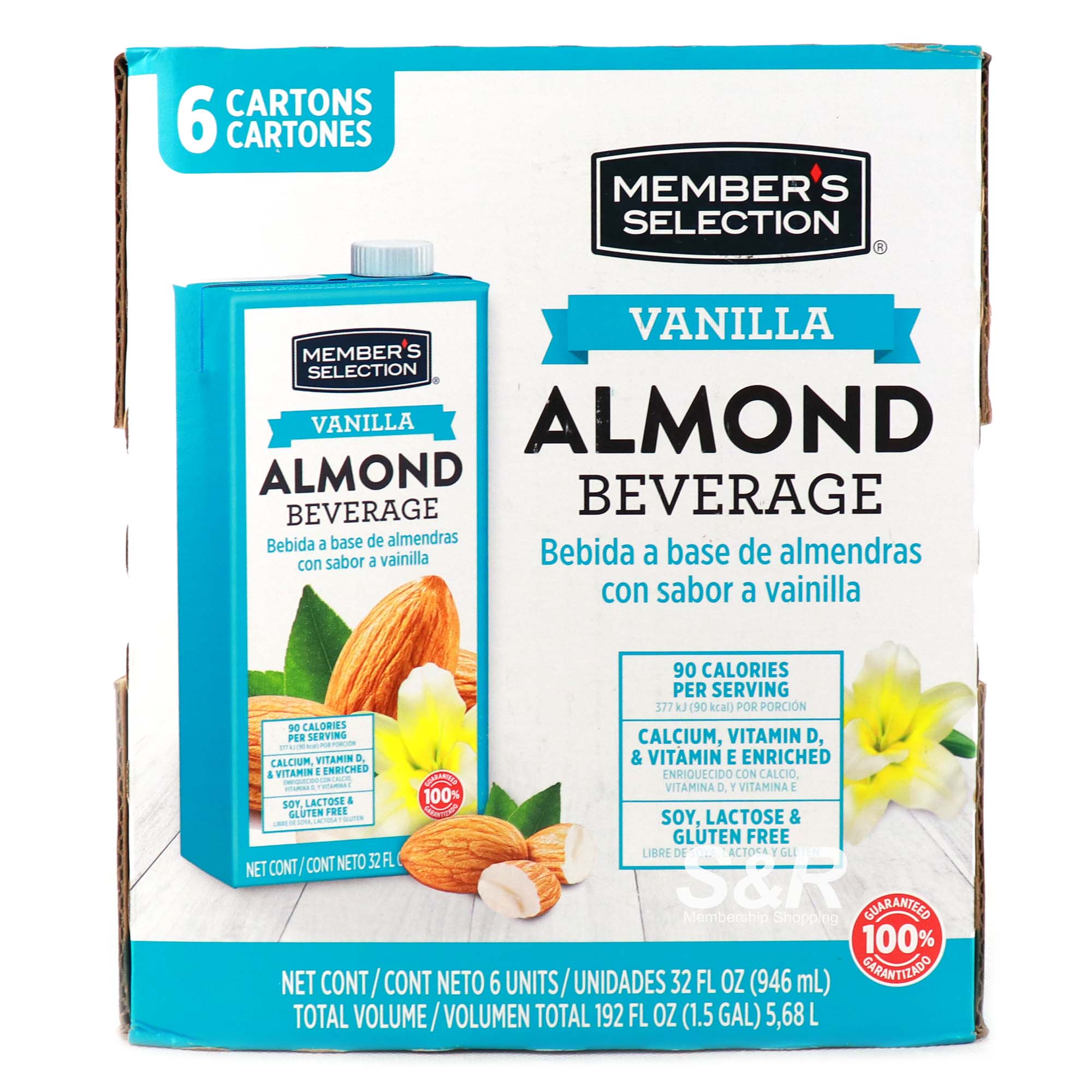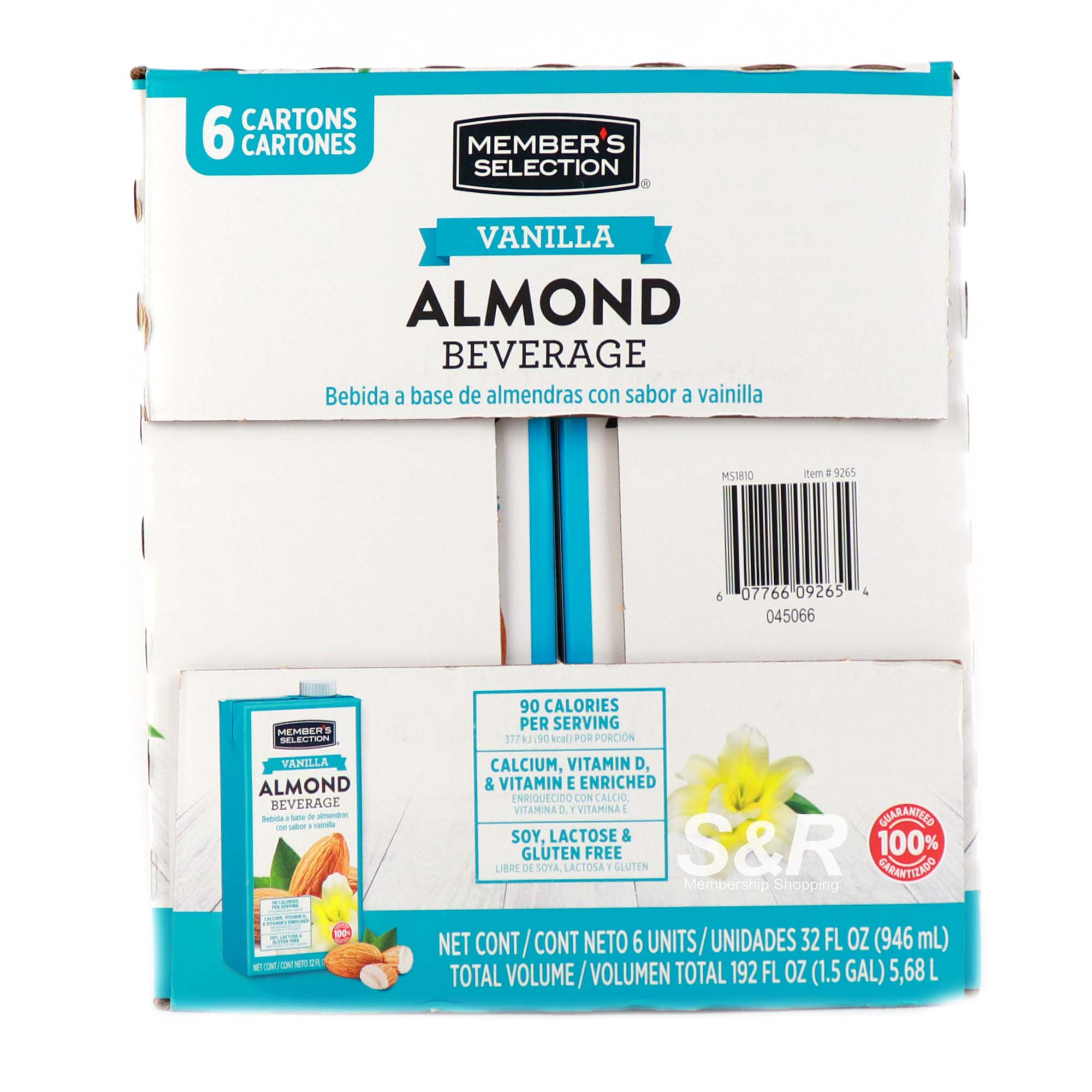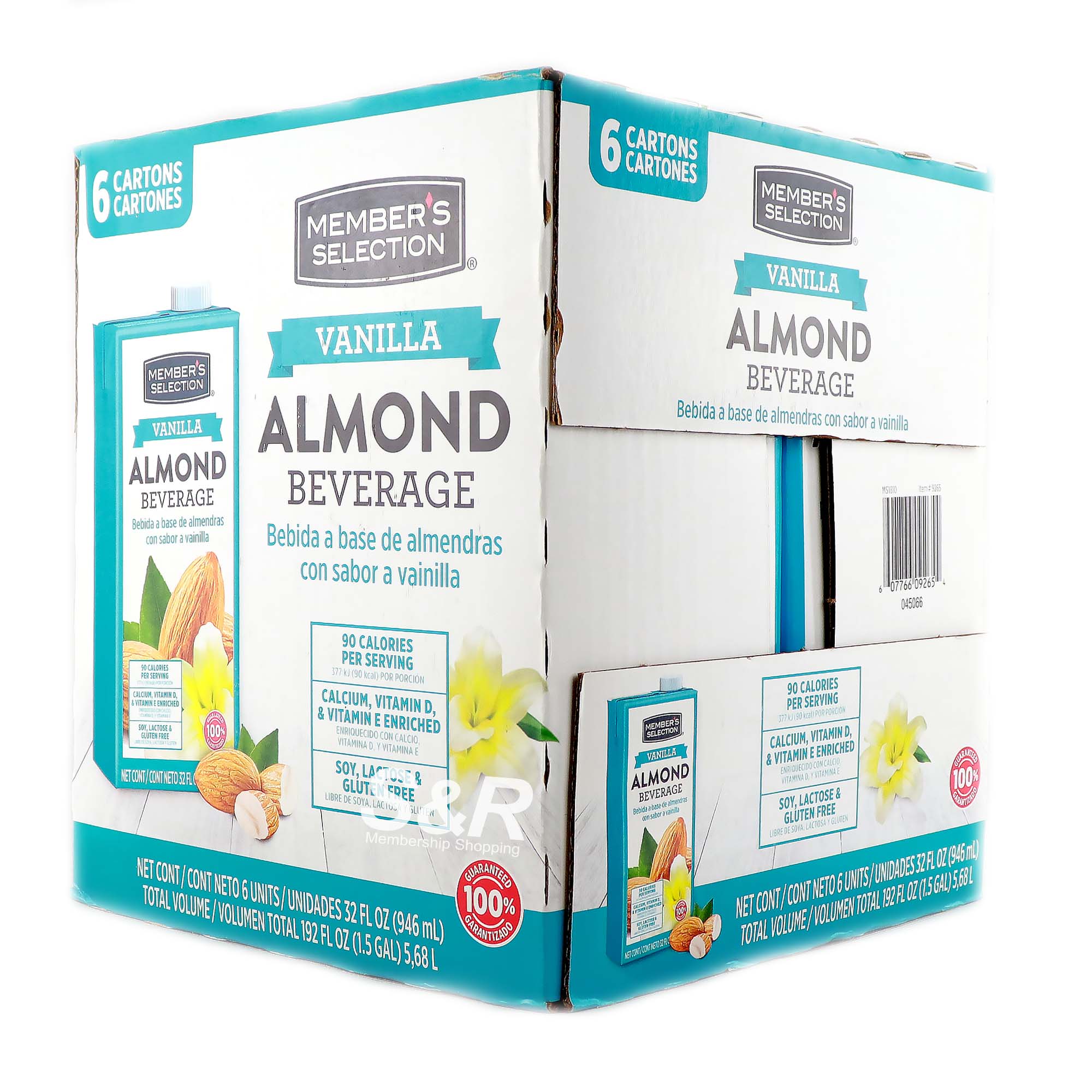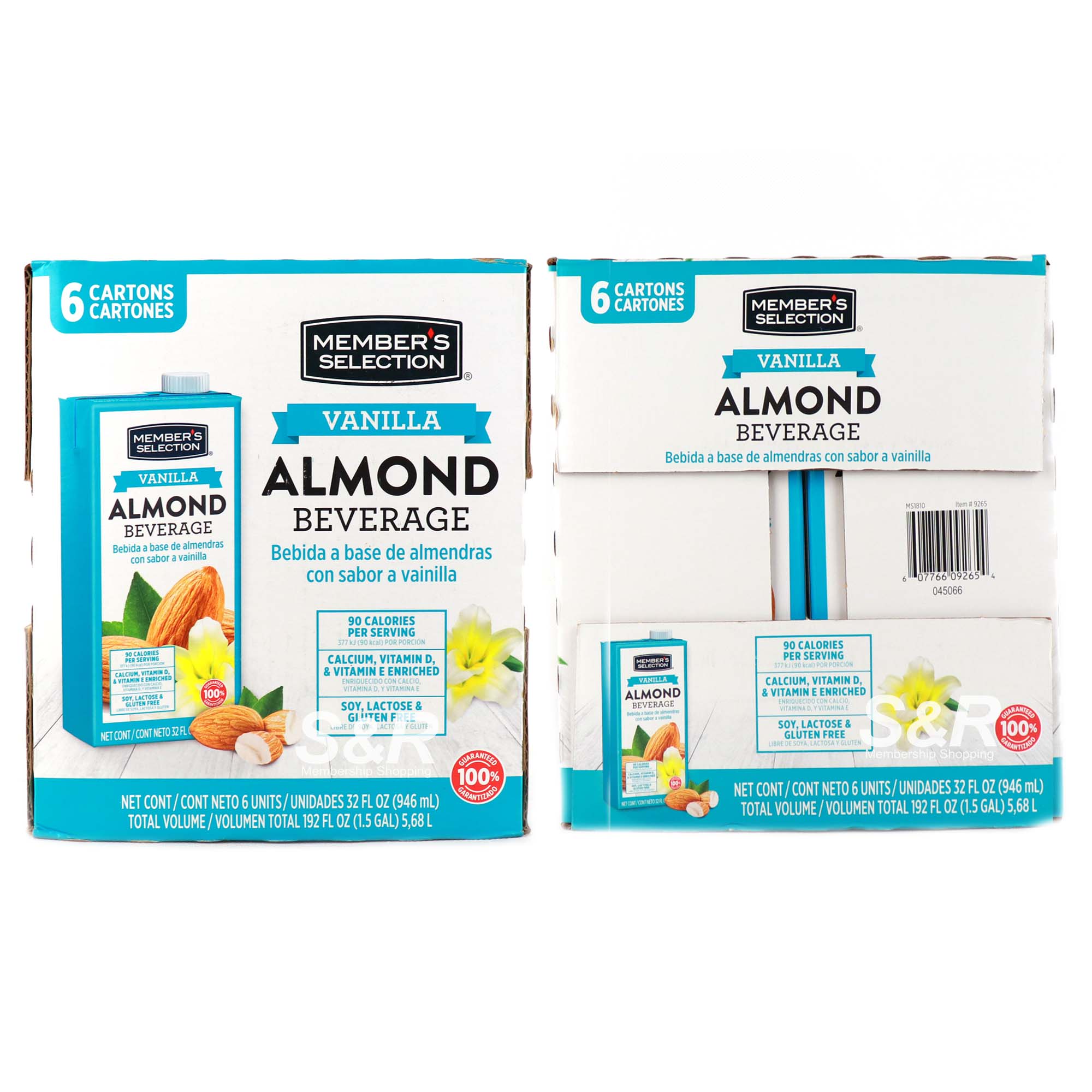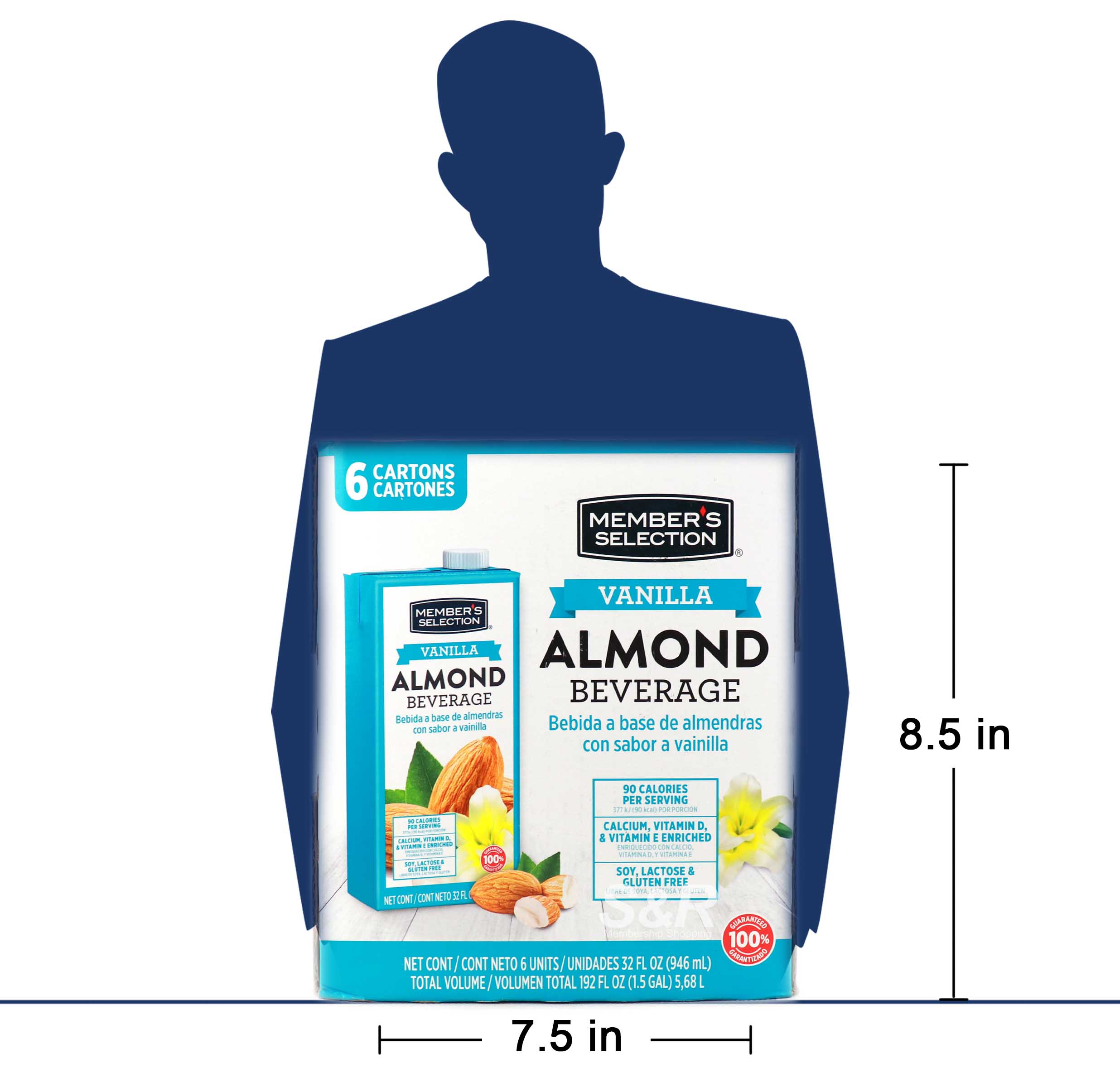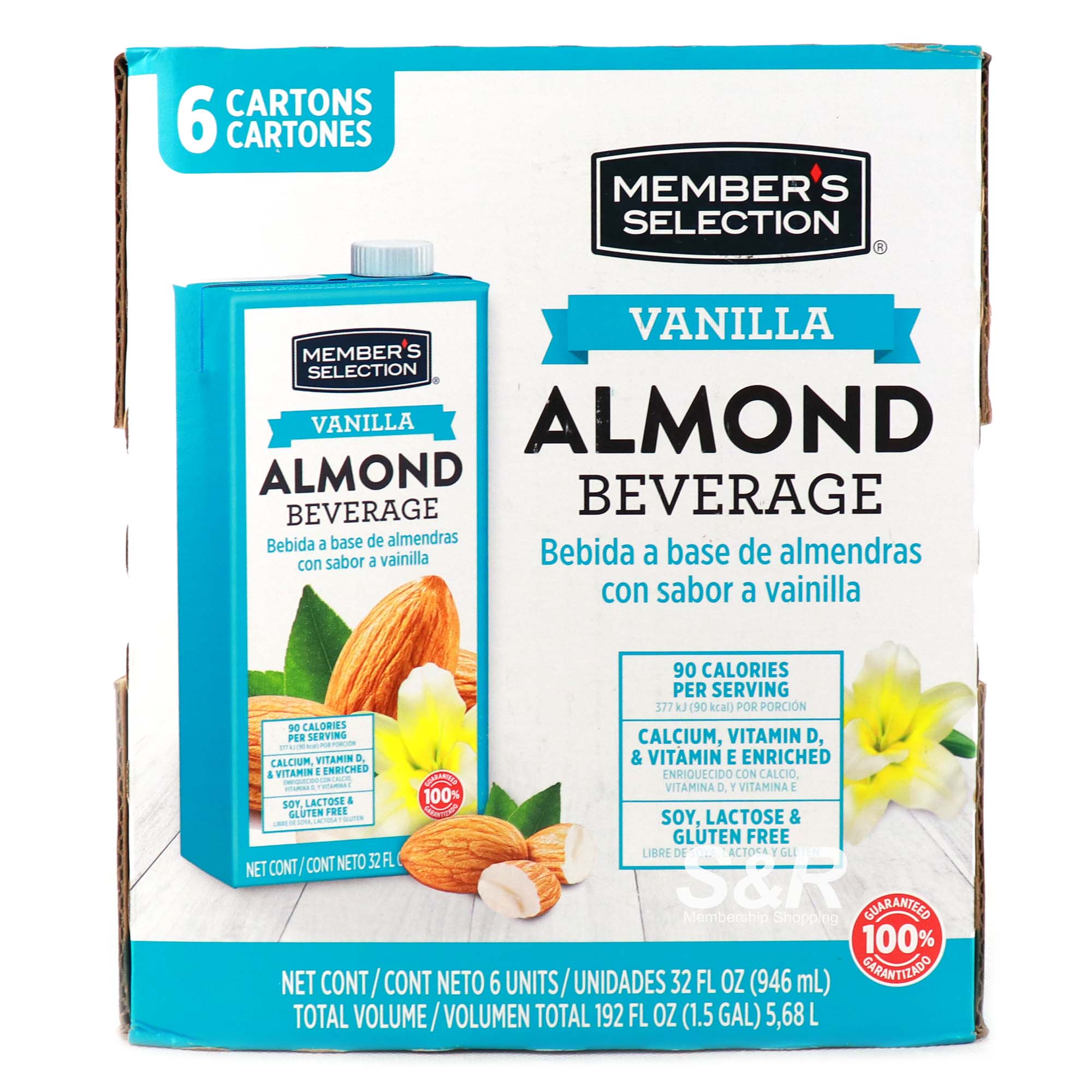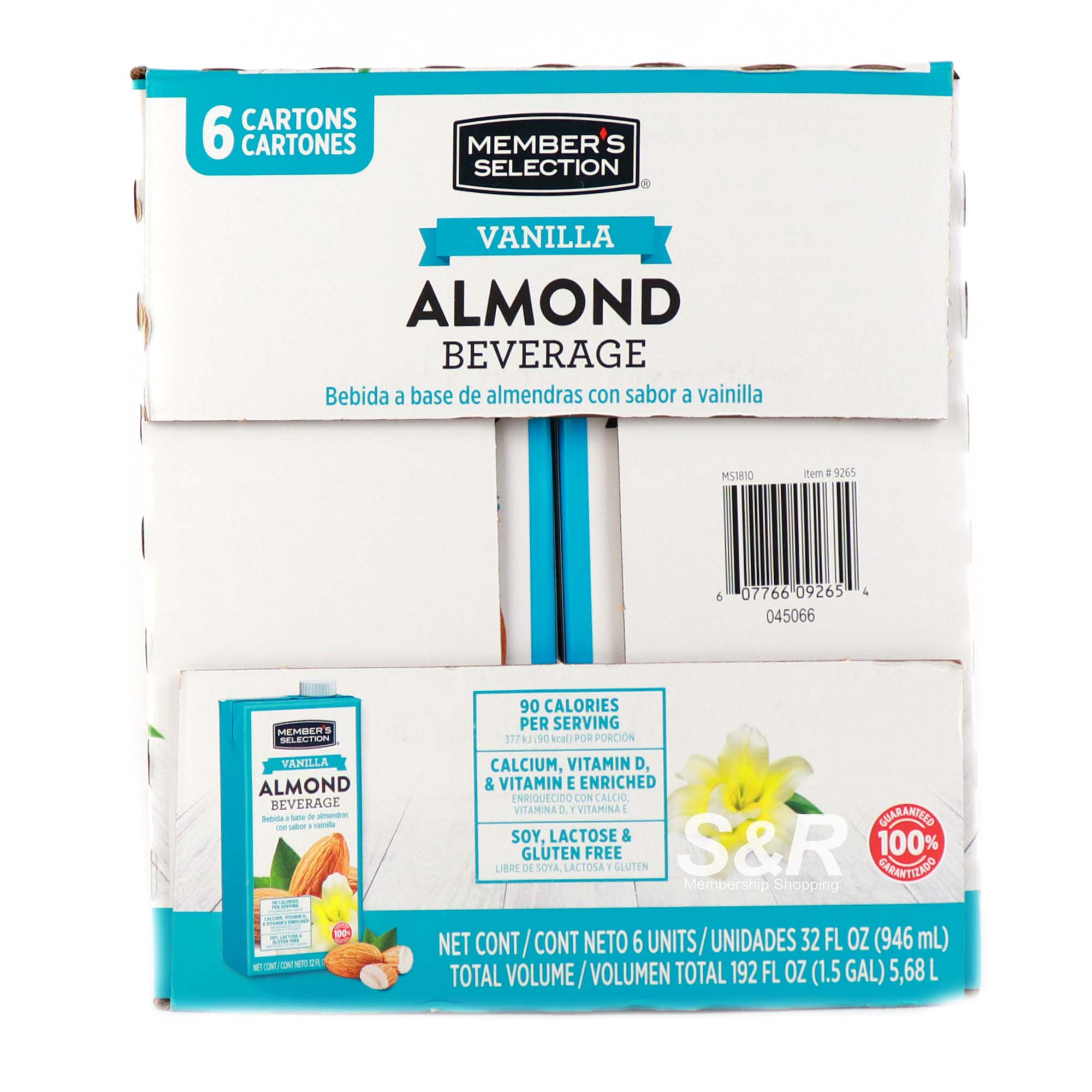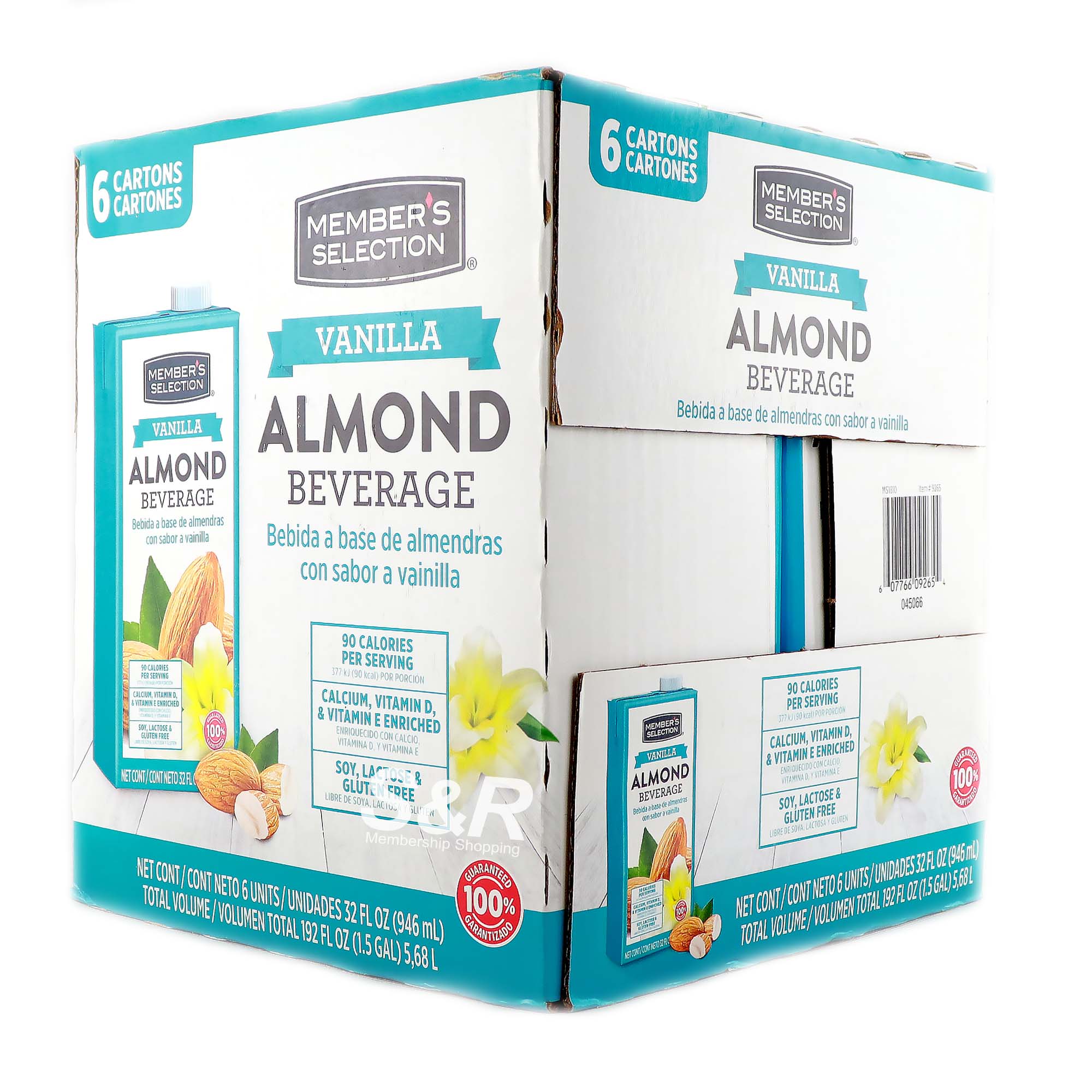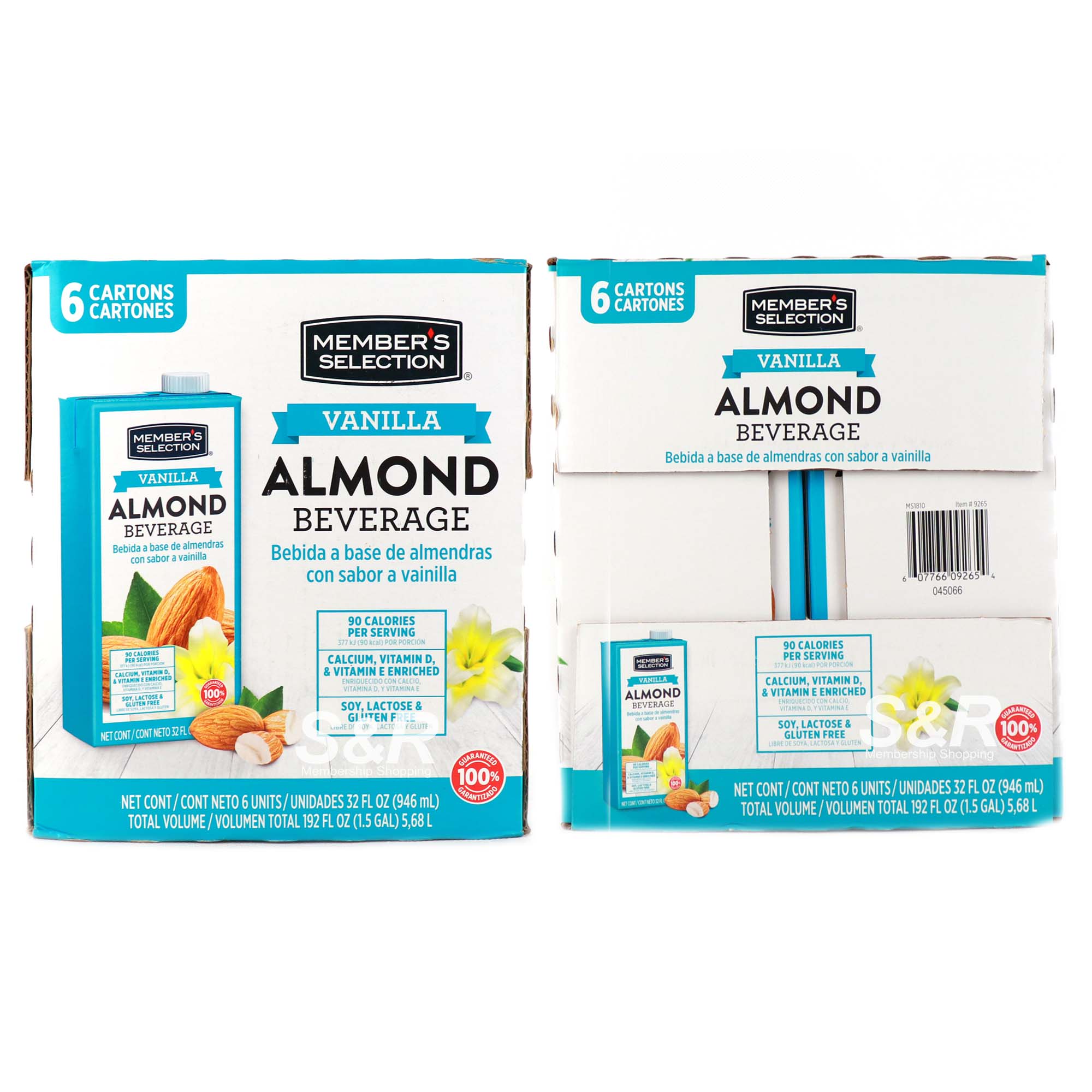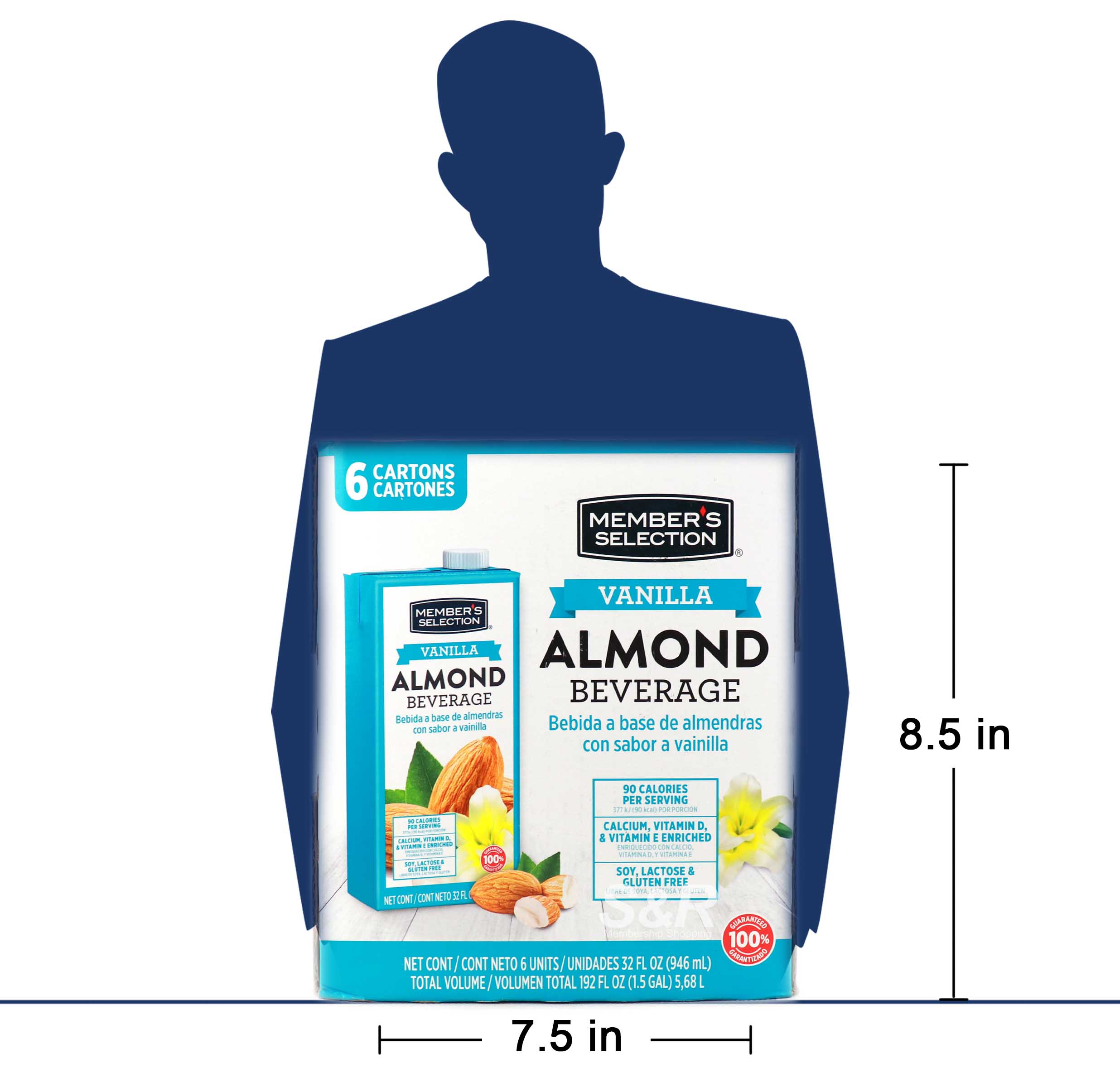 Member's Selection Vanilla Almond Milk 6pcs
Features:
Multi-pack (6 packs)
Vanilla flavored Almond Milk,946mL each in 1 box
Dairy-free
Silky smooth and rich almond milk drink
Product of USA
Actual Weight: 6.29 KGs
Product Dimensions: 7.5 x 7.5 x 8.5
---
When you have a serious problem with dairy, yet you can't stop liking dairy treats... that's for sure a bugger! Now, Member's Selection has come up with something good and creamy for you. With Member's Selection Vanilla Almond Milk, you will have a delectable alternative to your usual fresh milk, except the good thing about this is it is 100% dairy-free; keeping all those lactose intolerant dangers at bay.

Enjoy your milky treats with the perfect alternative. It has the same creamy and silky feel to it! It's also a good source of vitamins and nutrients that can help strengthen your body. Get yours now at S&R Membership Shopping!

We GUARANTEE FRESHNESS and QUALITY satisfaction with this product, and that it will be delivered with any applicable use by, sell by, best by or expiration dates.

Consume upon opening.

Store in a dry, cool place.

Shelf life may last up to last from 3 to 5 months if stored in a favorable area or refrigerated. Store inside a tightly sealed container.