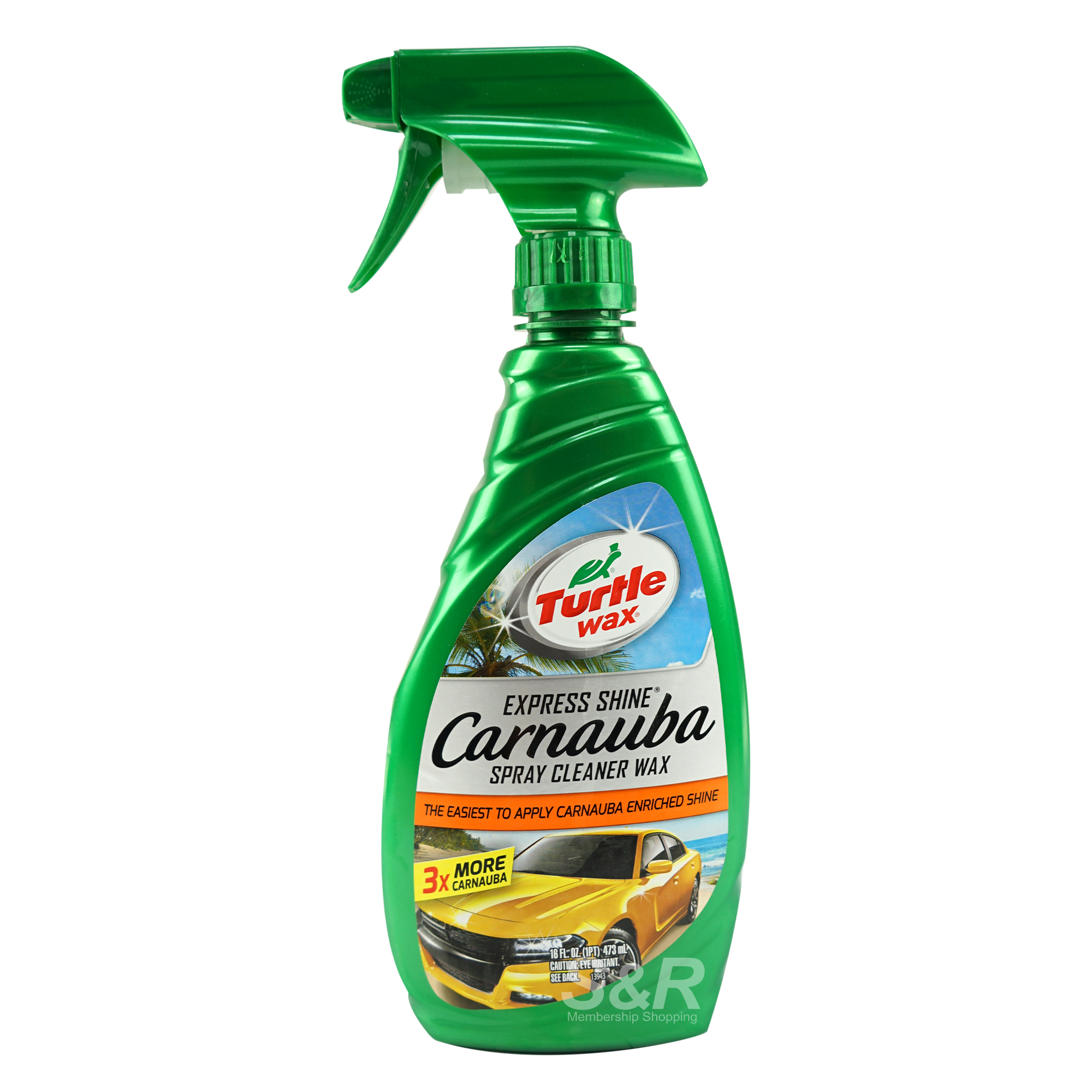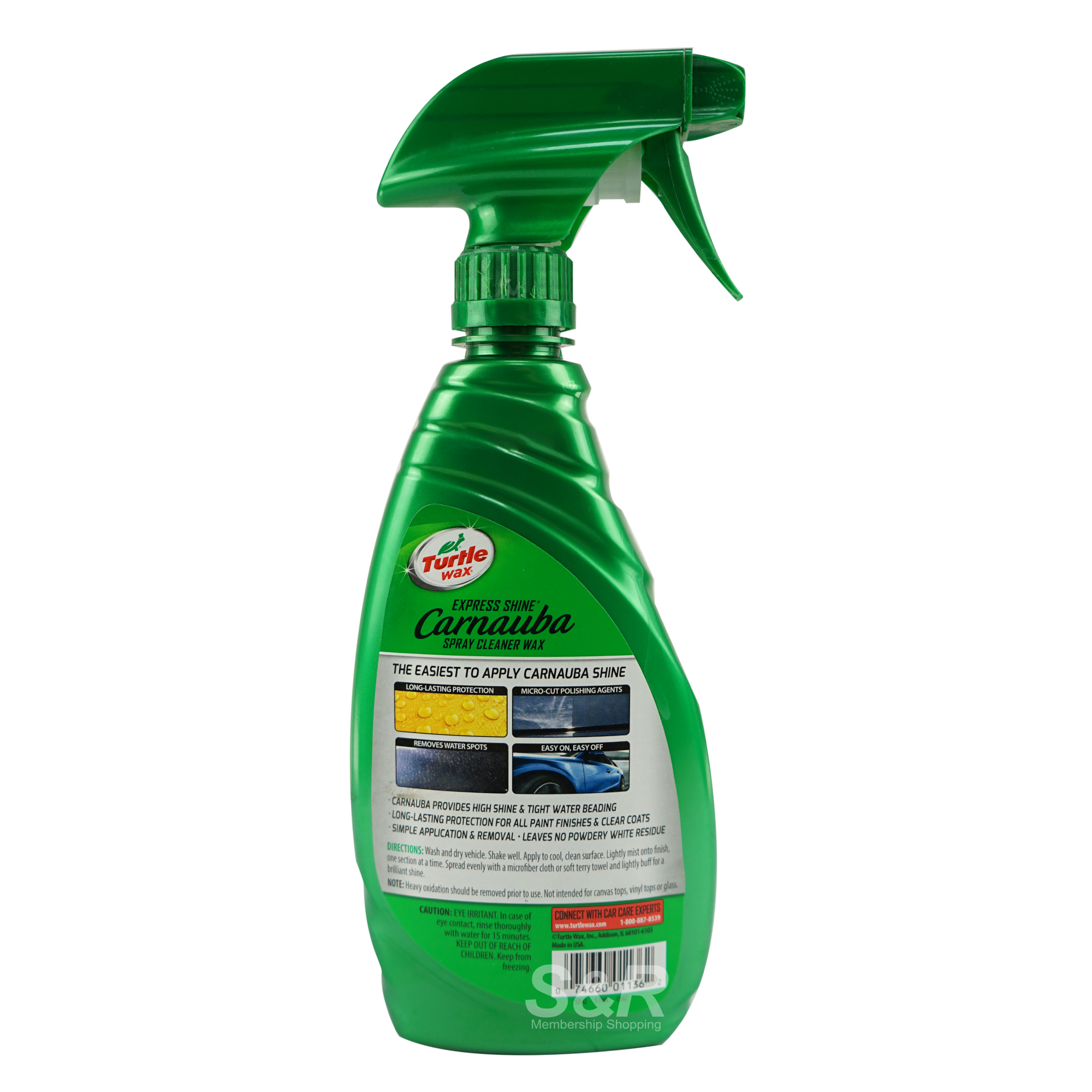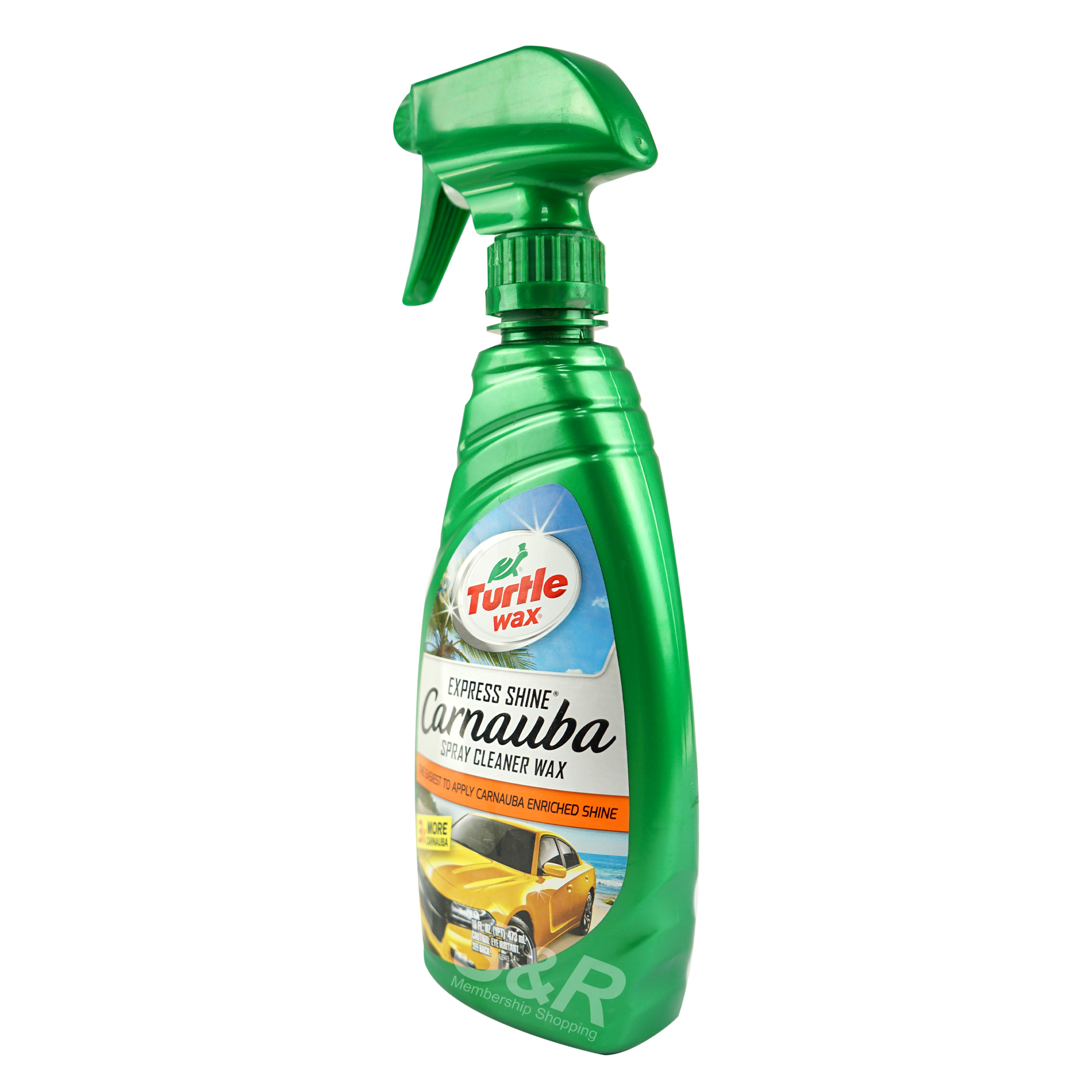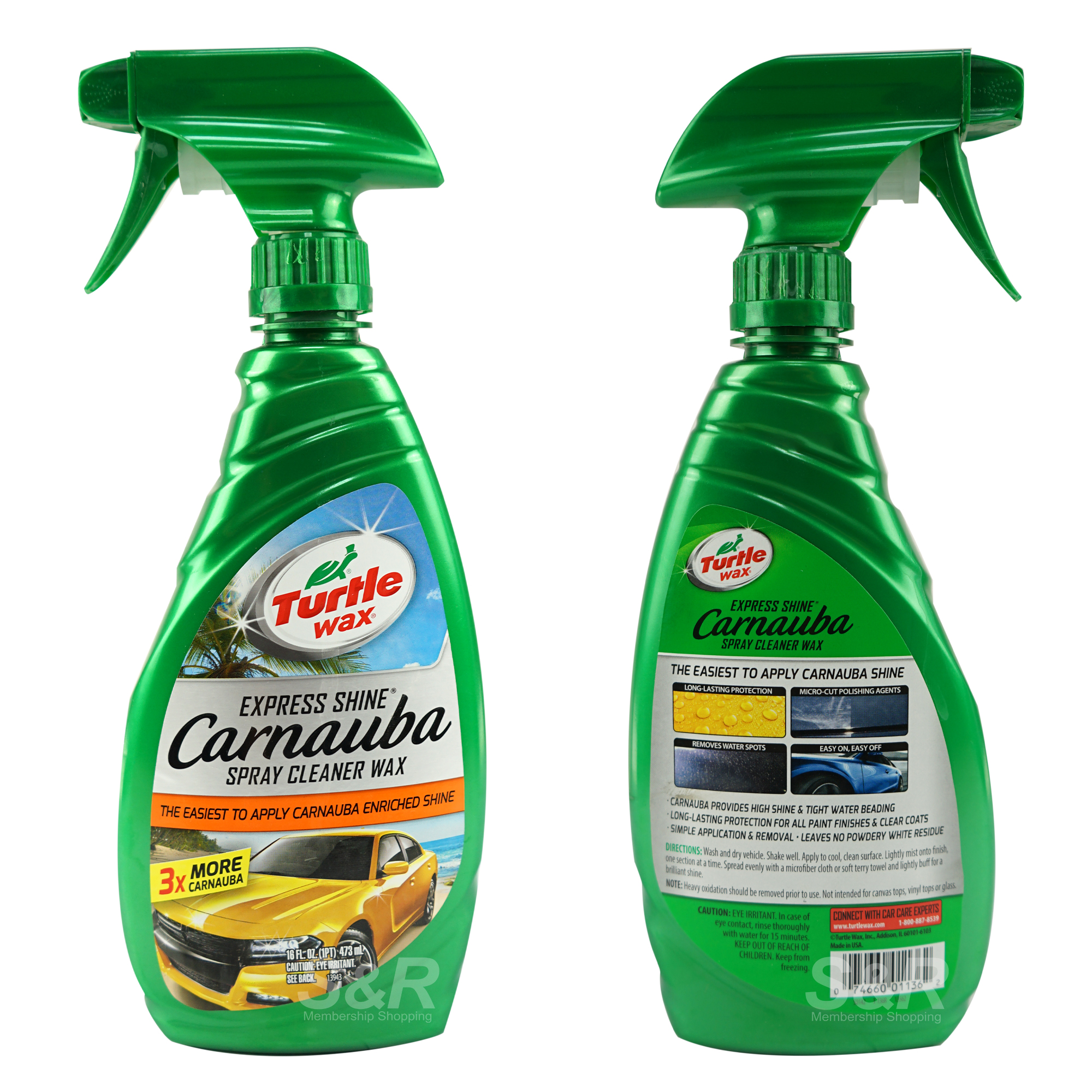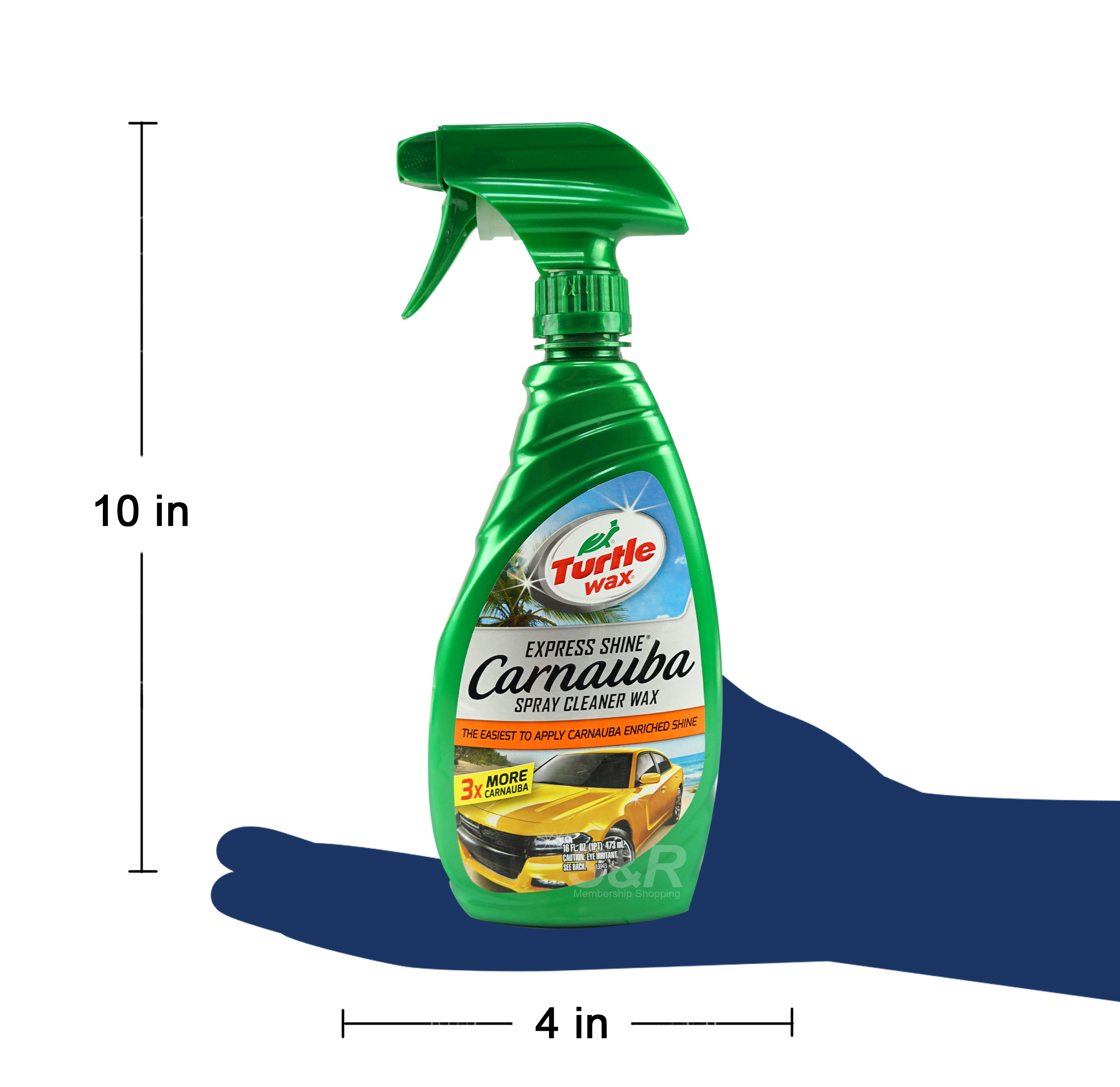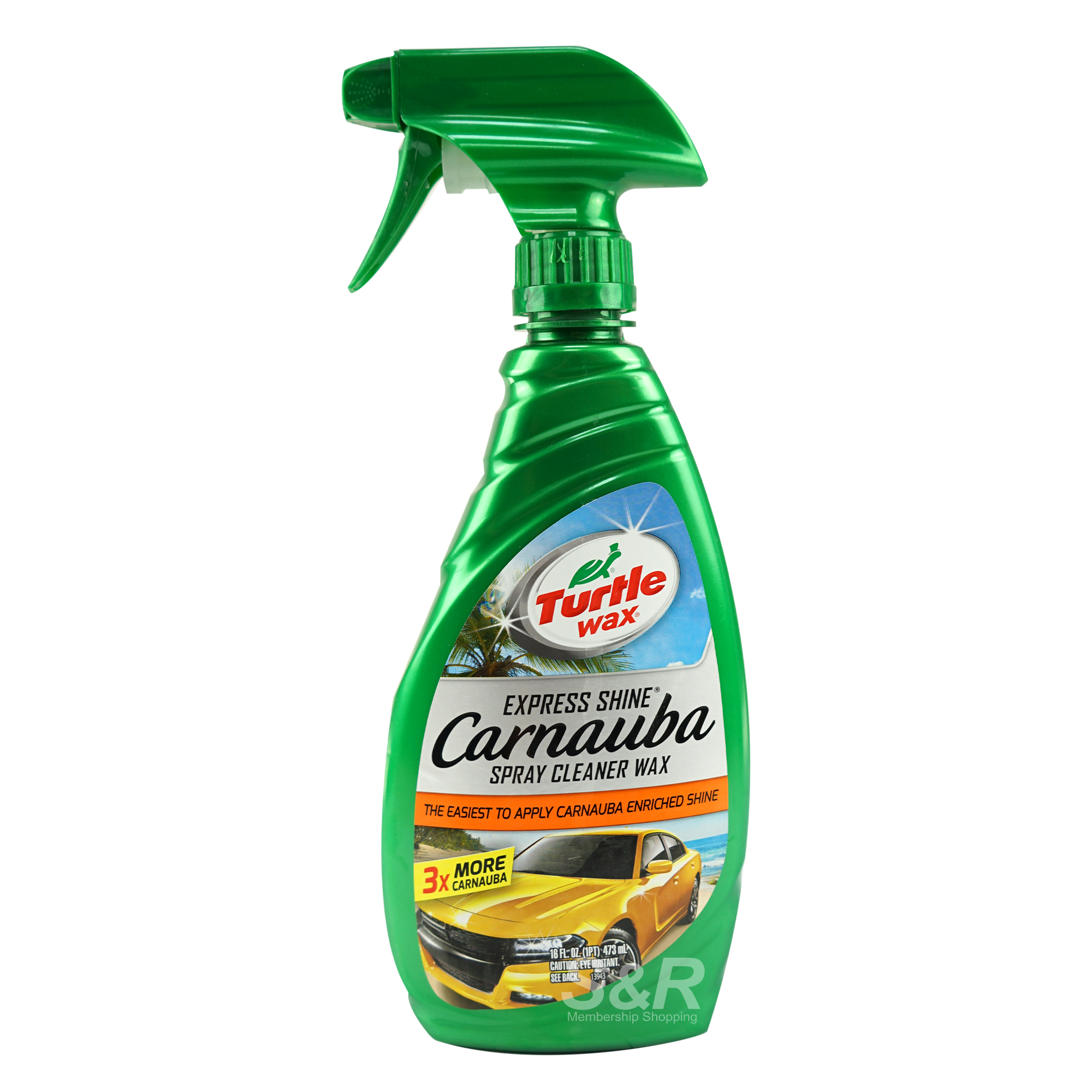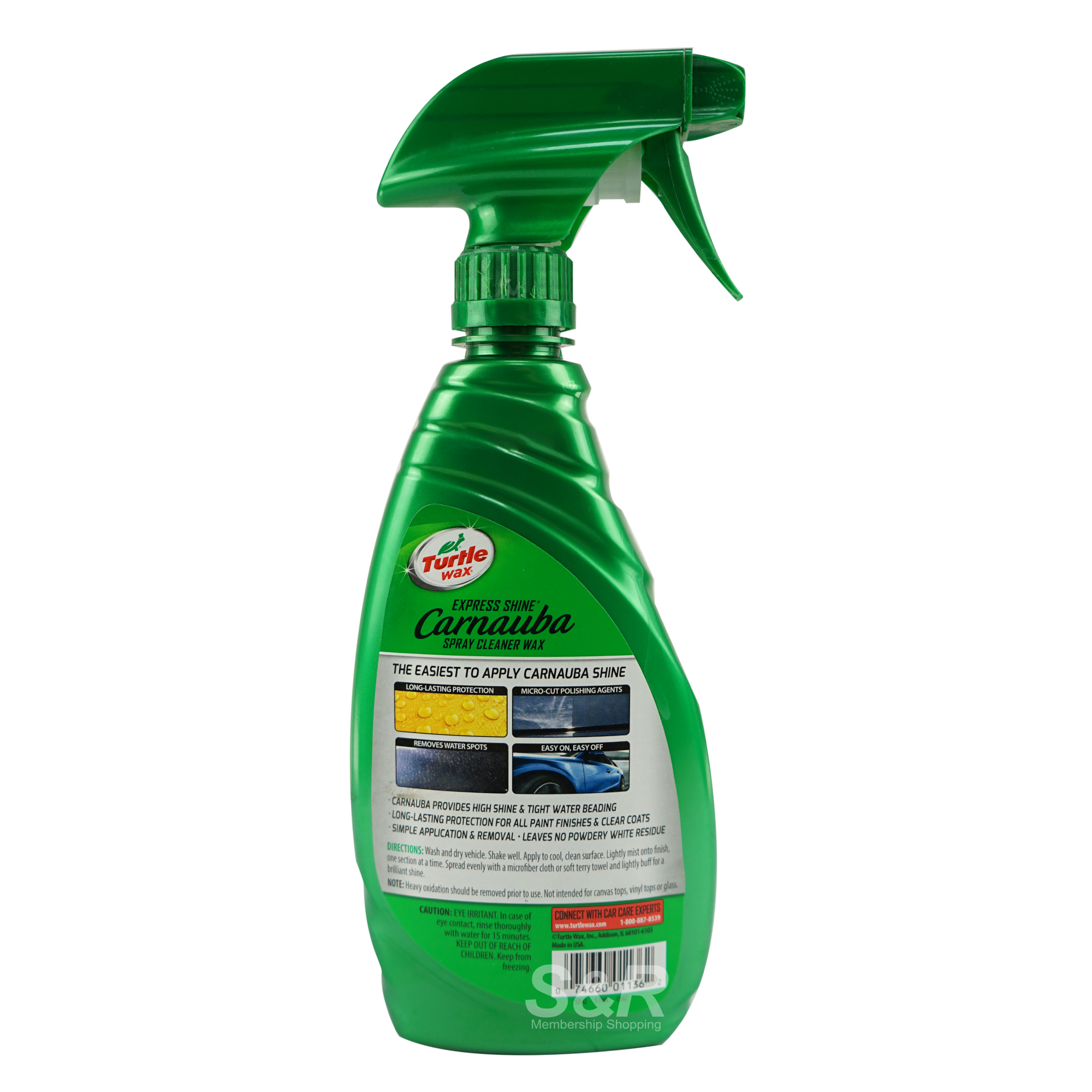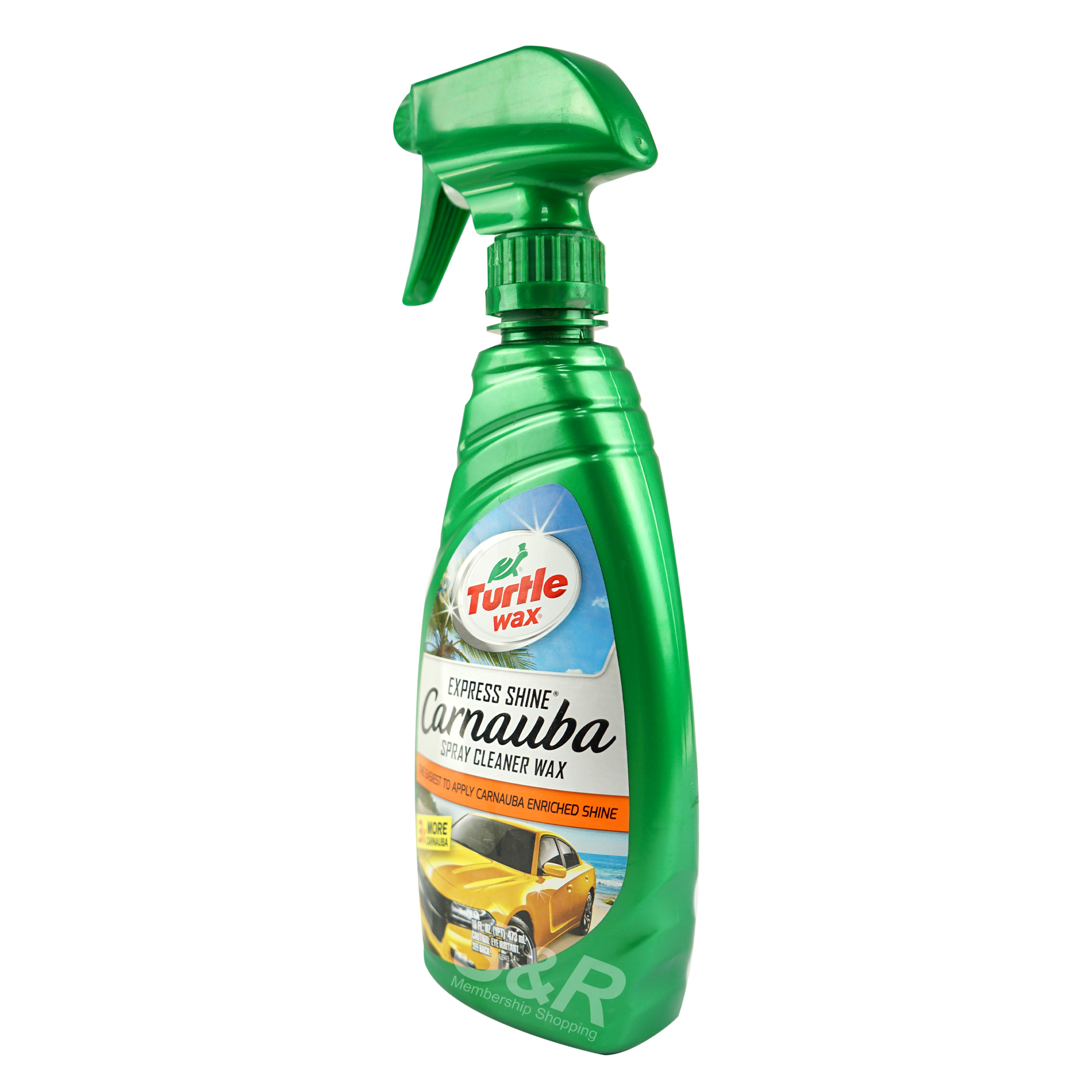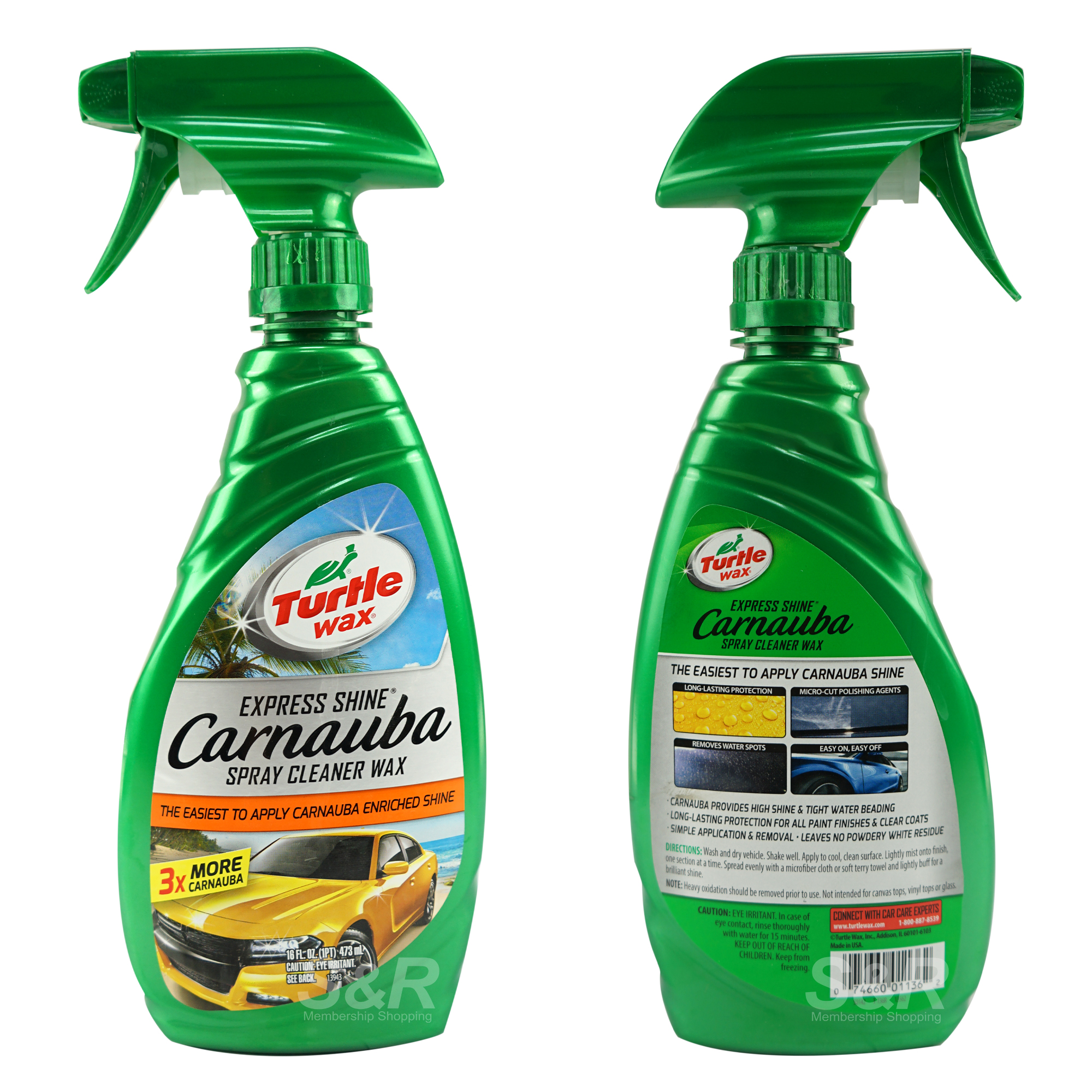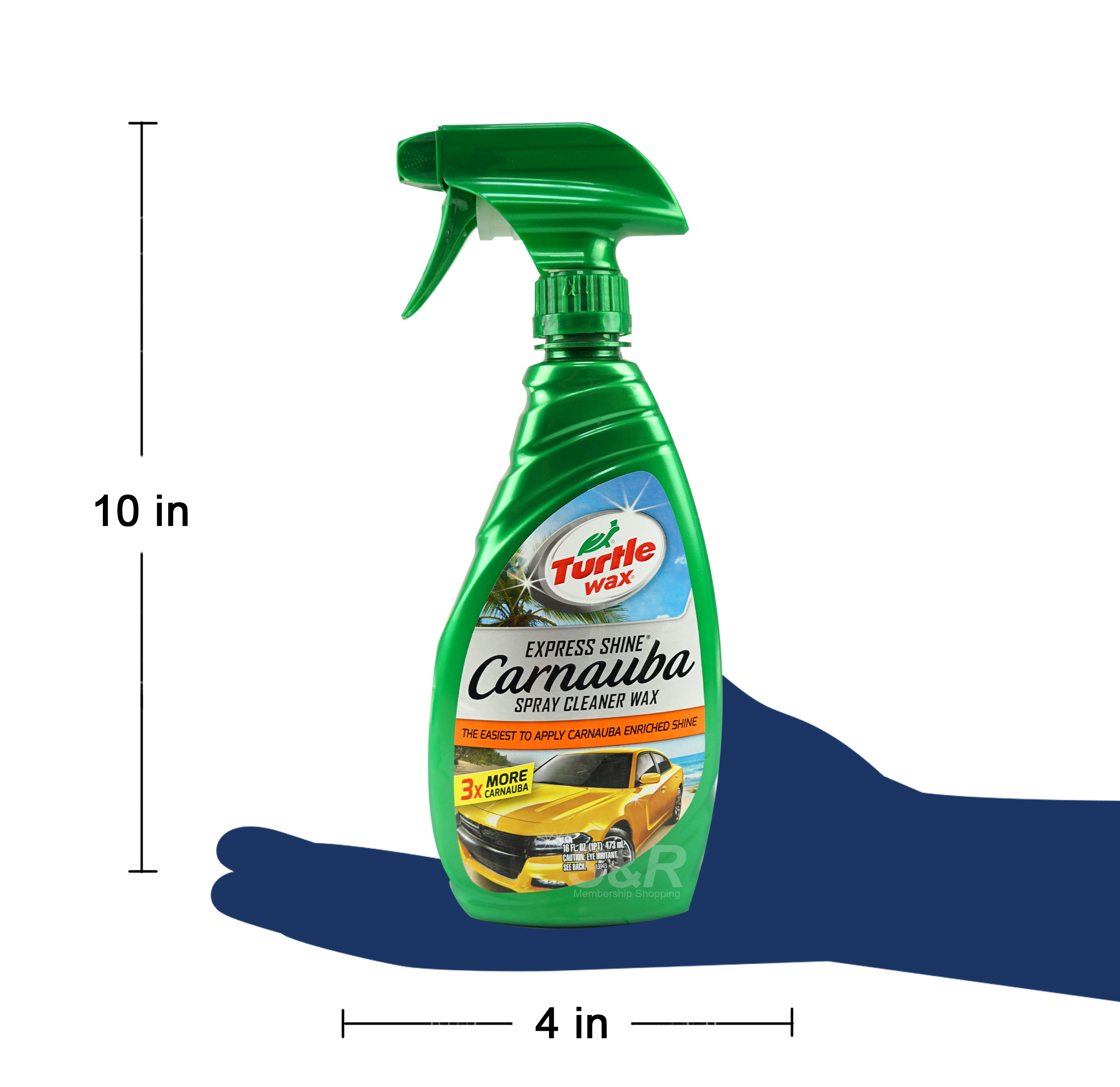 Turtle Wax Express Shine Carnauba Spray Cleaner Wax 473mL
Features:
Single Item
Spray Car cleaner in 1 spray bottle
Made with carnauba, organic resins, waxes, and polymers
Makes your car shinier than usual
Protects paints and coats of your car
Actual Weight: 0.54 KGs
Product Dimensions: 4 x 1 x 10
---
Make your home boy sparkly clean when you use Turtle Wax Express Shine Carnauba Spray Cleaner Wax. Never leave your house with a car looking rugged, because Turtle Wax ensures that you will always have a handsome ride!

Just simply spray this awesome cleaner and rub it on your car hood, body, and bumper. This liquid magic will turn your car into a brand-new looking beast! What are you waiting for? Get yours now at S&R Membership Shopping!

Keep away from children.

Avoid contact with eyes.

Harmful when swallowed. If accidents occur, rinse with water thoroughly. If symptoms persist, consult your trusted physician.

Do not mix with other liquid solution.

Keep away from source of fire.