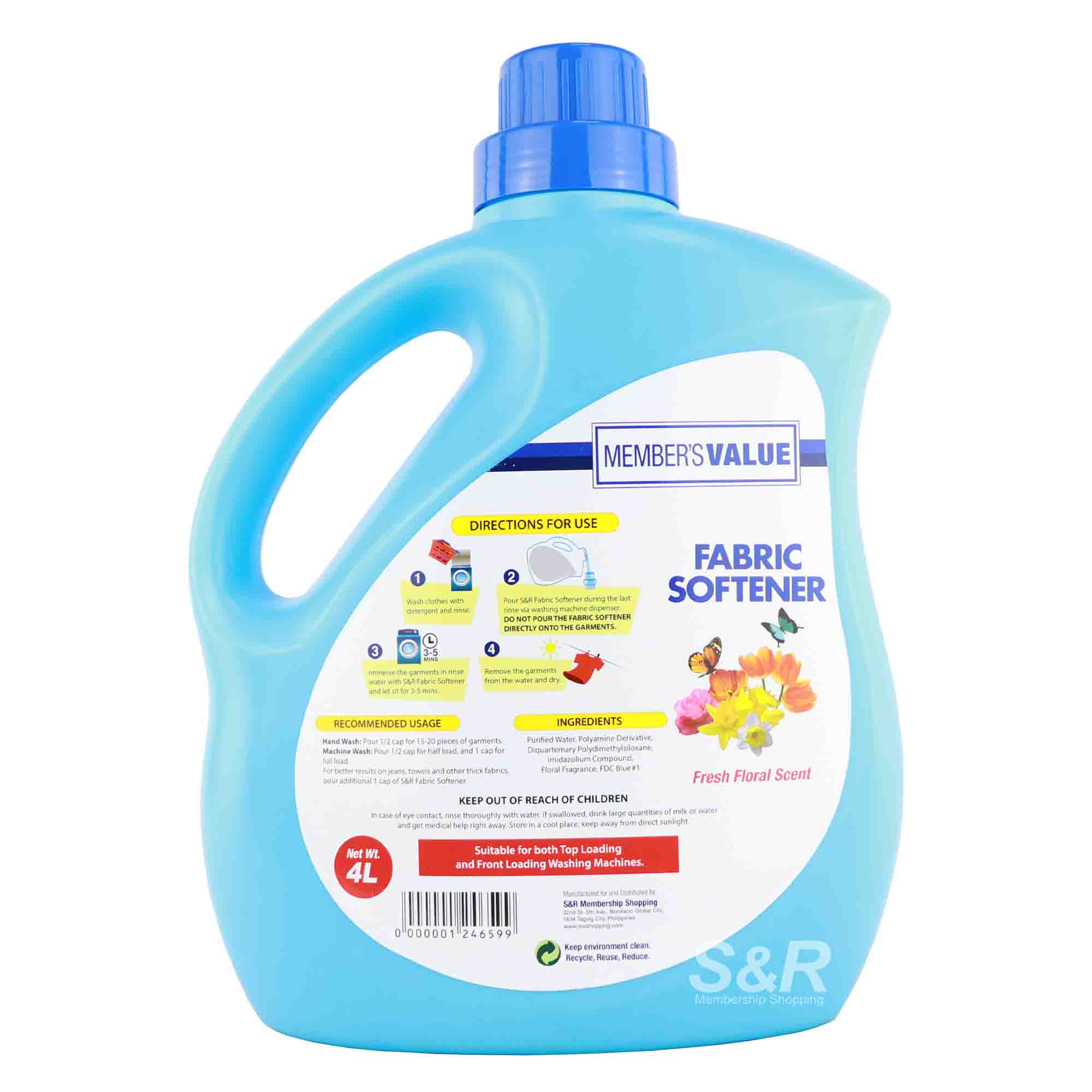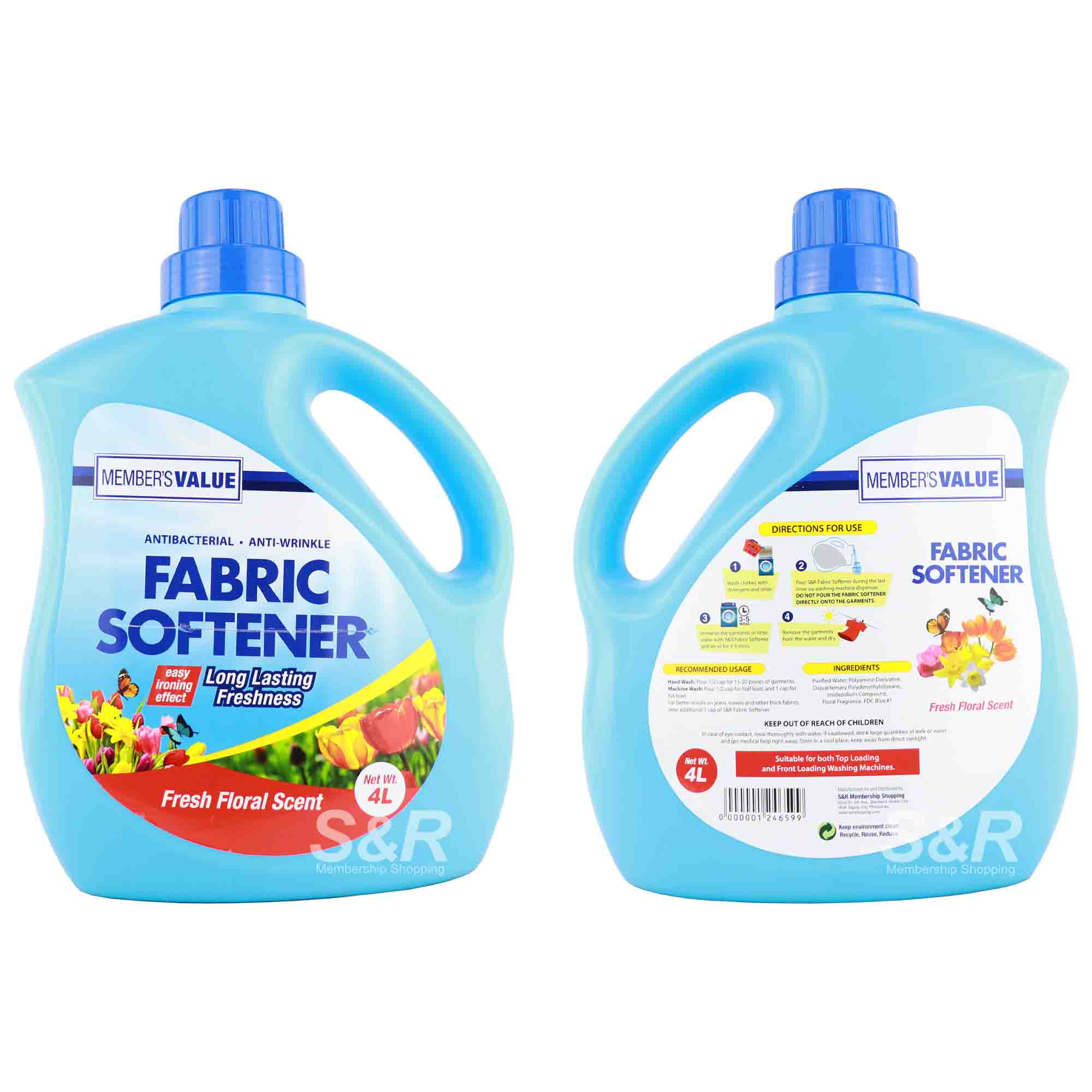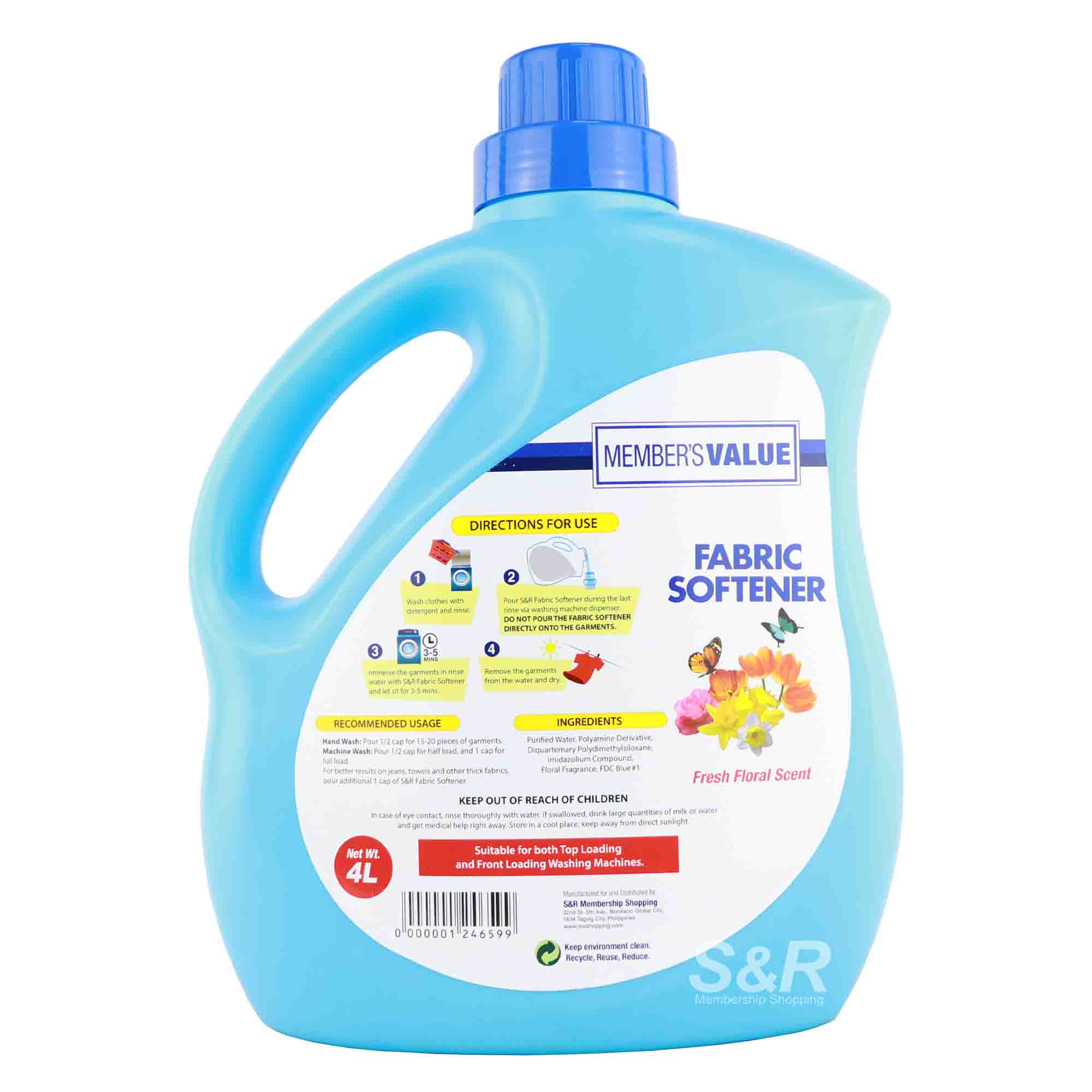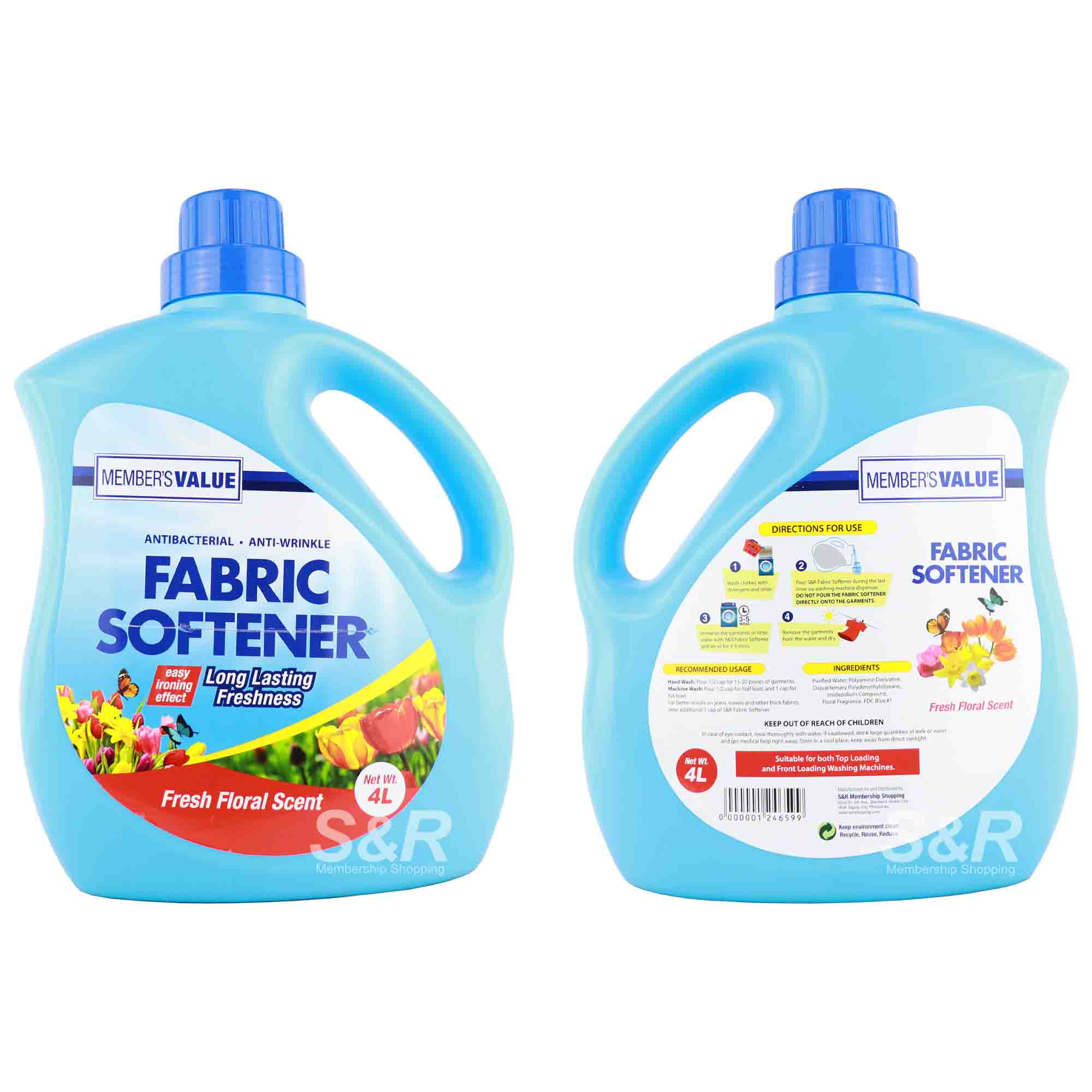 Member's Value Fabric Softener with Fresh Floral Scent 4L
Features:
Single Item
Liquid fabric softener in 1 bottle
Fresh floral scent
Antibacterial, anti-wrinkle
Long lasting freshness
Actual Weight: 4.28 KGs
Product Dimensions: 9.25 x 4.25 x 12.75
---
You deserve value as an S&R Member!

Member's Value Fabric Softener gives you antibacterial agents that are essential in fighting germs and viruses, anti-wrinkle technology for easy ironing effect which saves time and energy, and infused with fresh floral scent for long-lasting freshness all day long.

Earn HUGE SAVINGS in 4 liters of liquid fabric softener—suitable for the whole family! Buy LESS and wash MORE from this HUGE pack!

Directions: Wash clothes with detergent and rinse; pour fabric softener during the last rinse via washing machine dispenser. Do not pour the fabric softener directly onto the garments; immerse the garments in rinse water with fabric softener and let sit for 3-5 minutes; remove the garments from the water and dry.

In case of eye contact, rinse thoroughly with water. If swallowed, drink large quantities of milk or water and get medical help right away. Store in a cool place, keep away from direct sunlight.