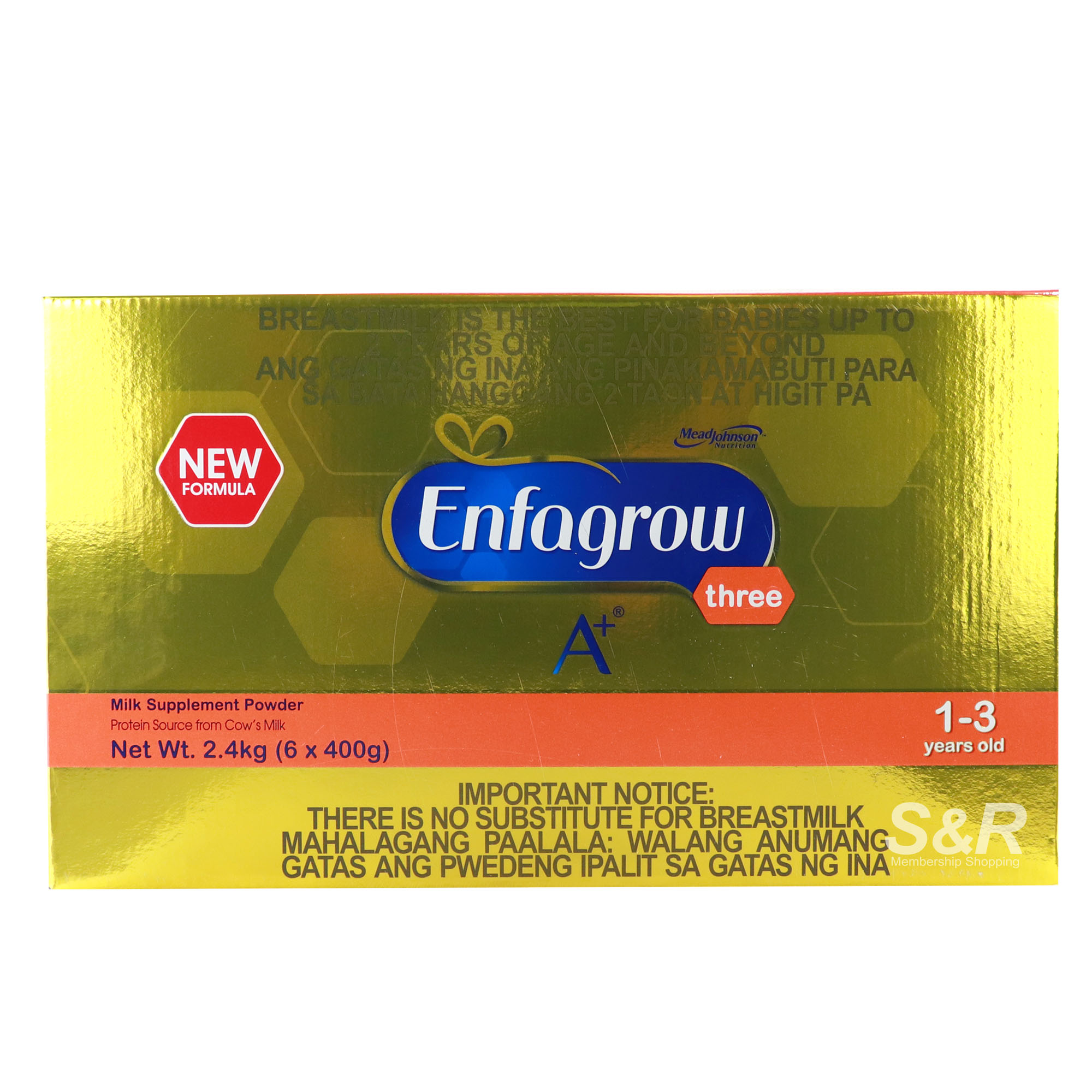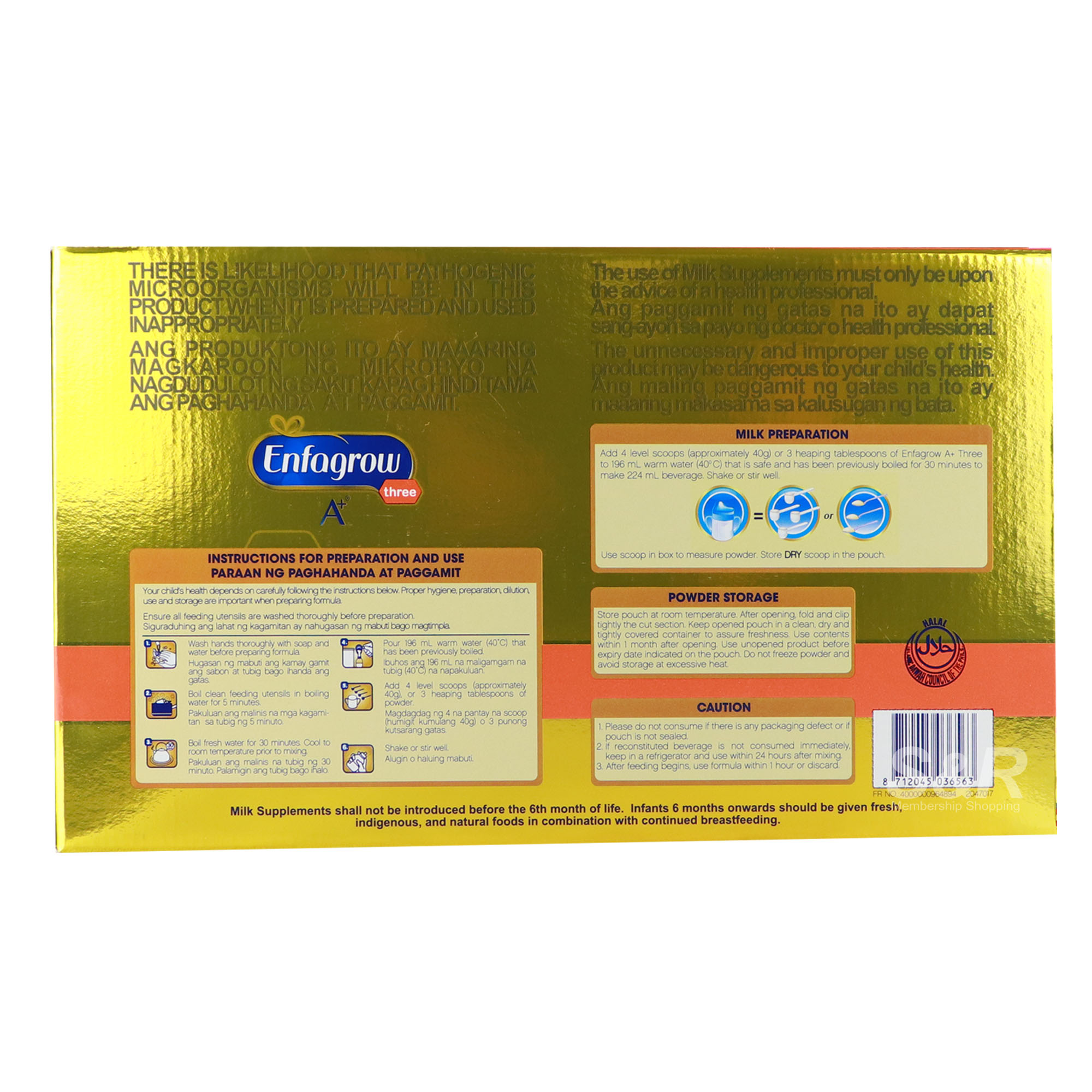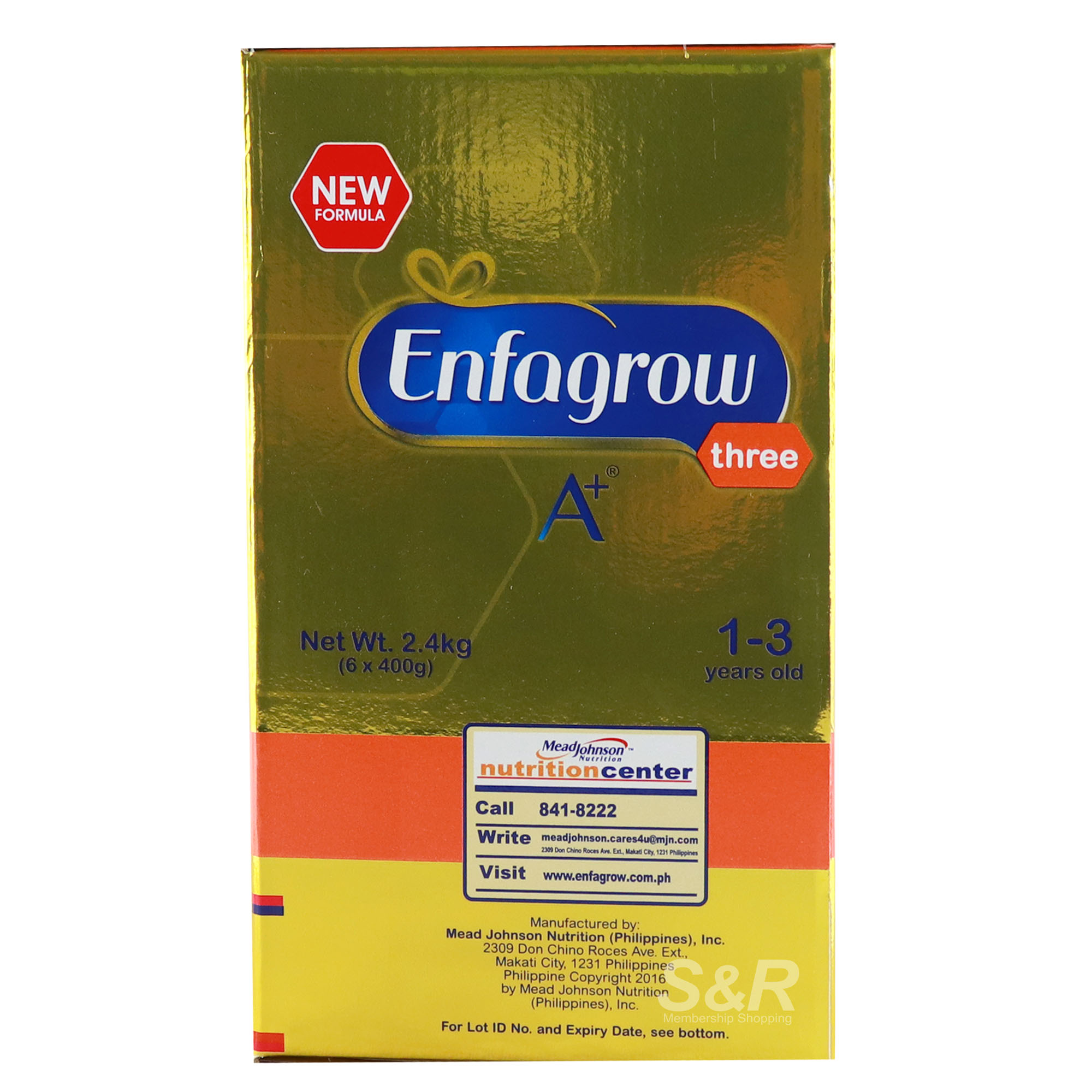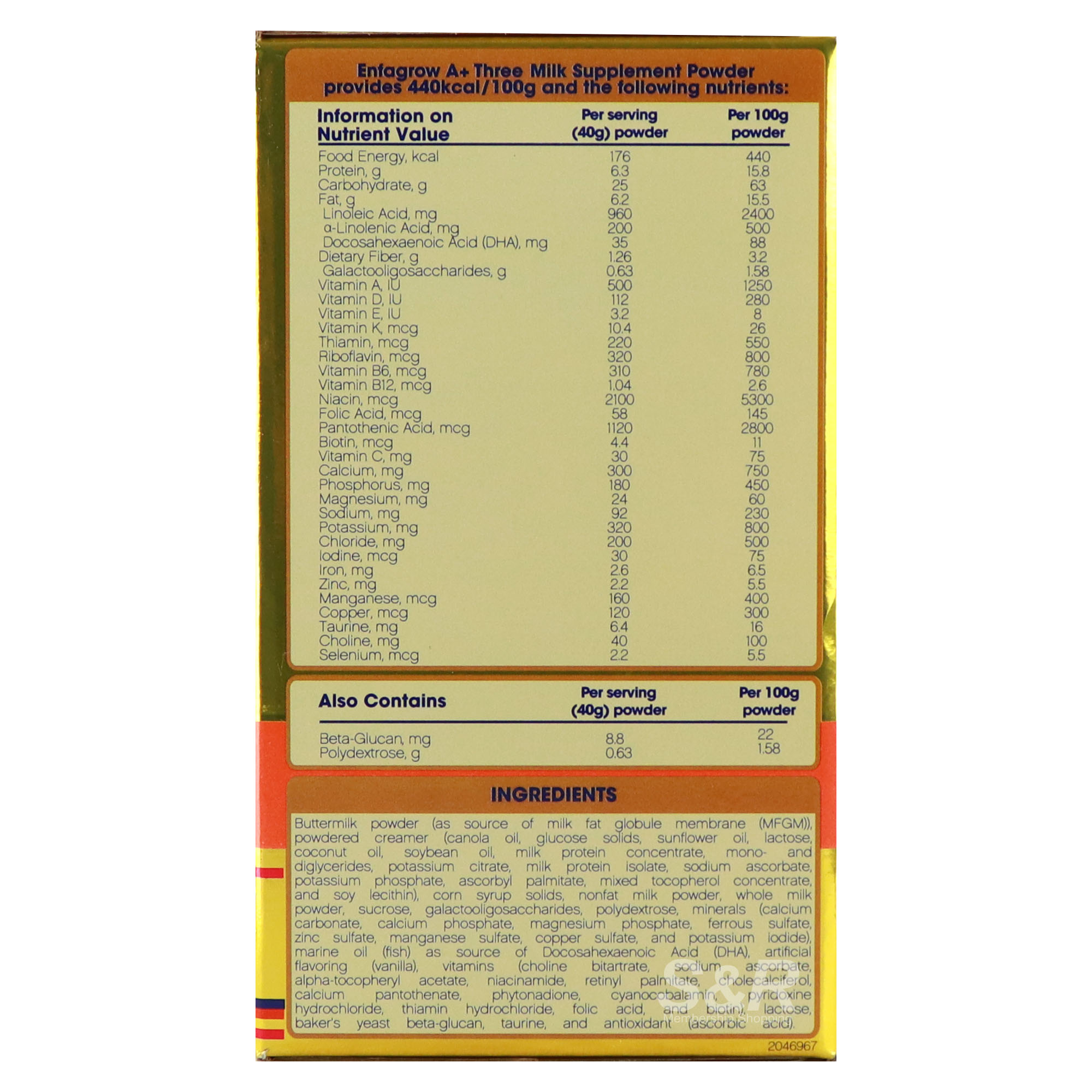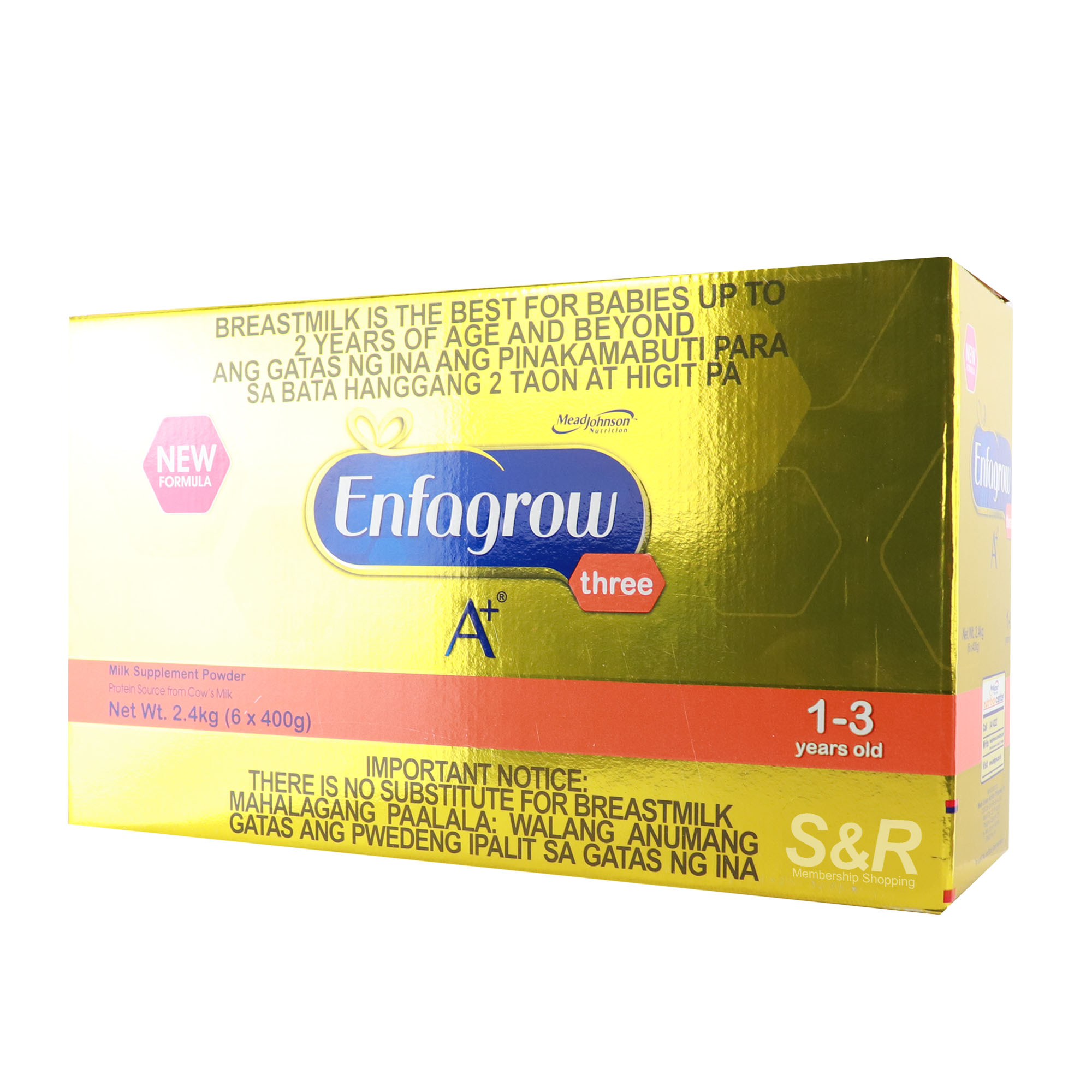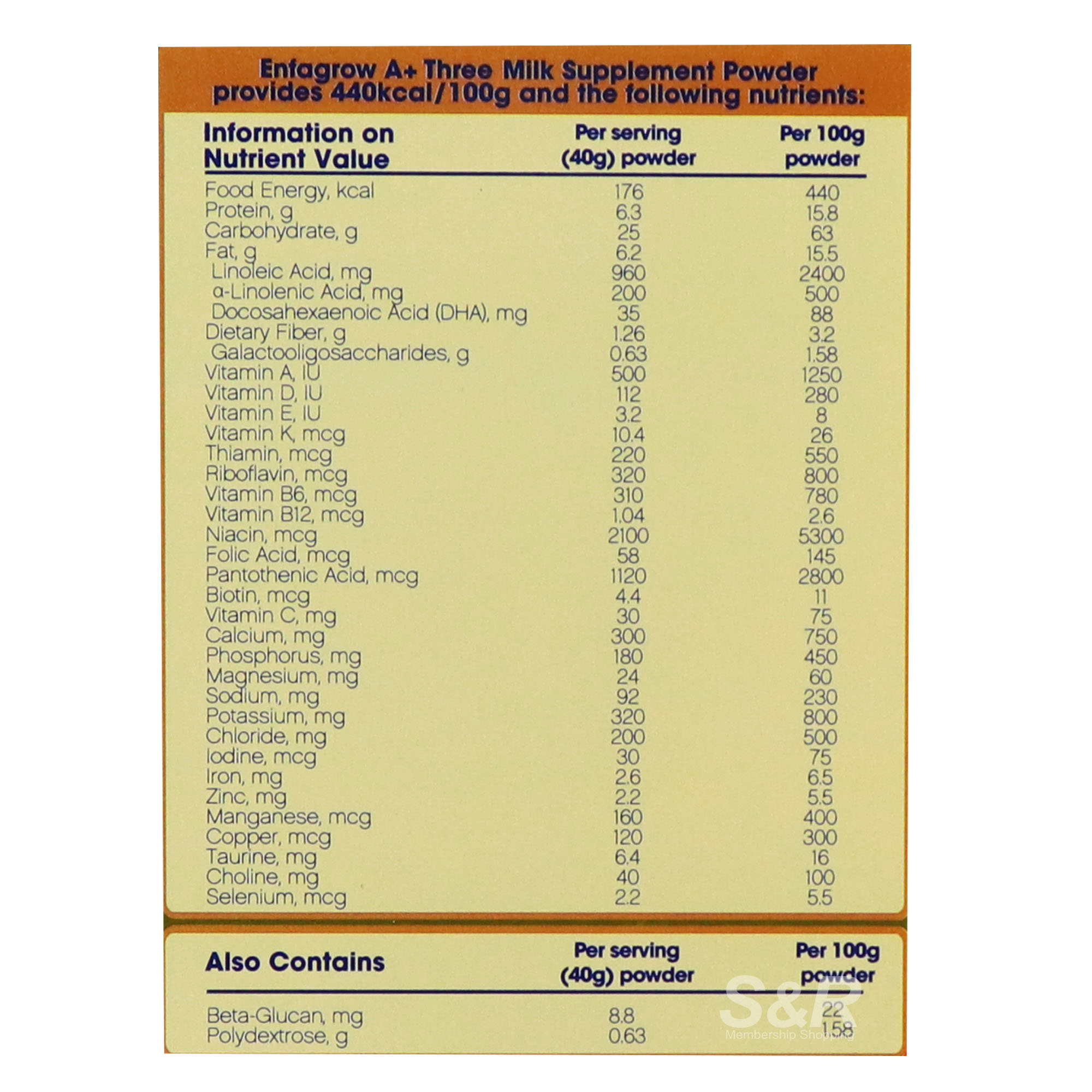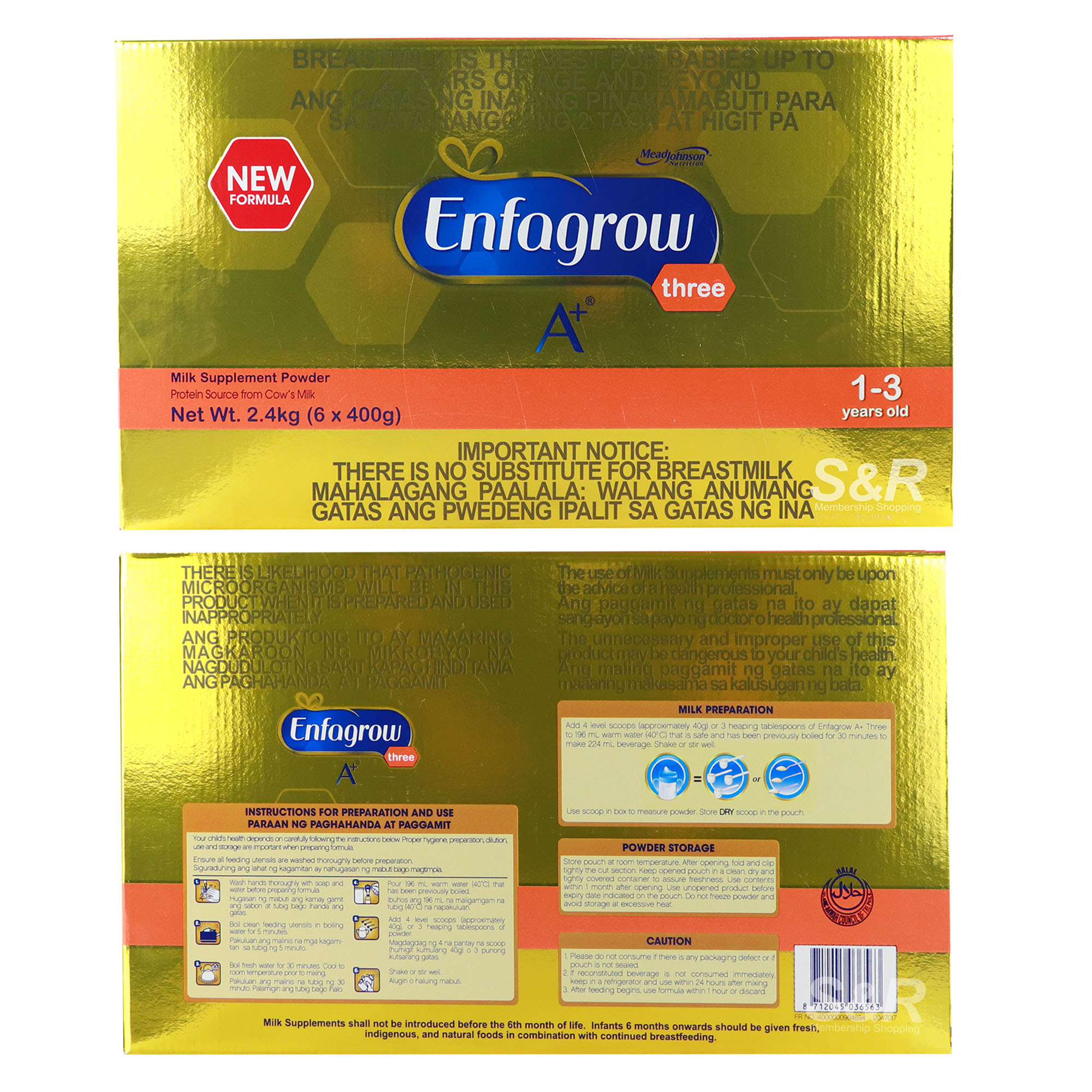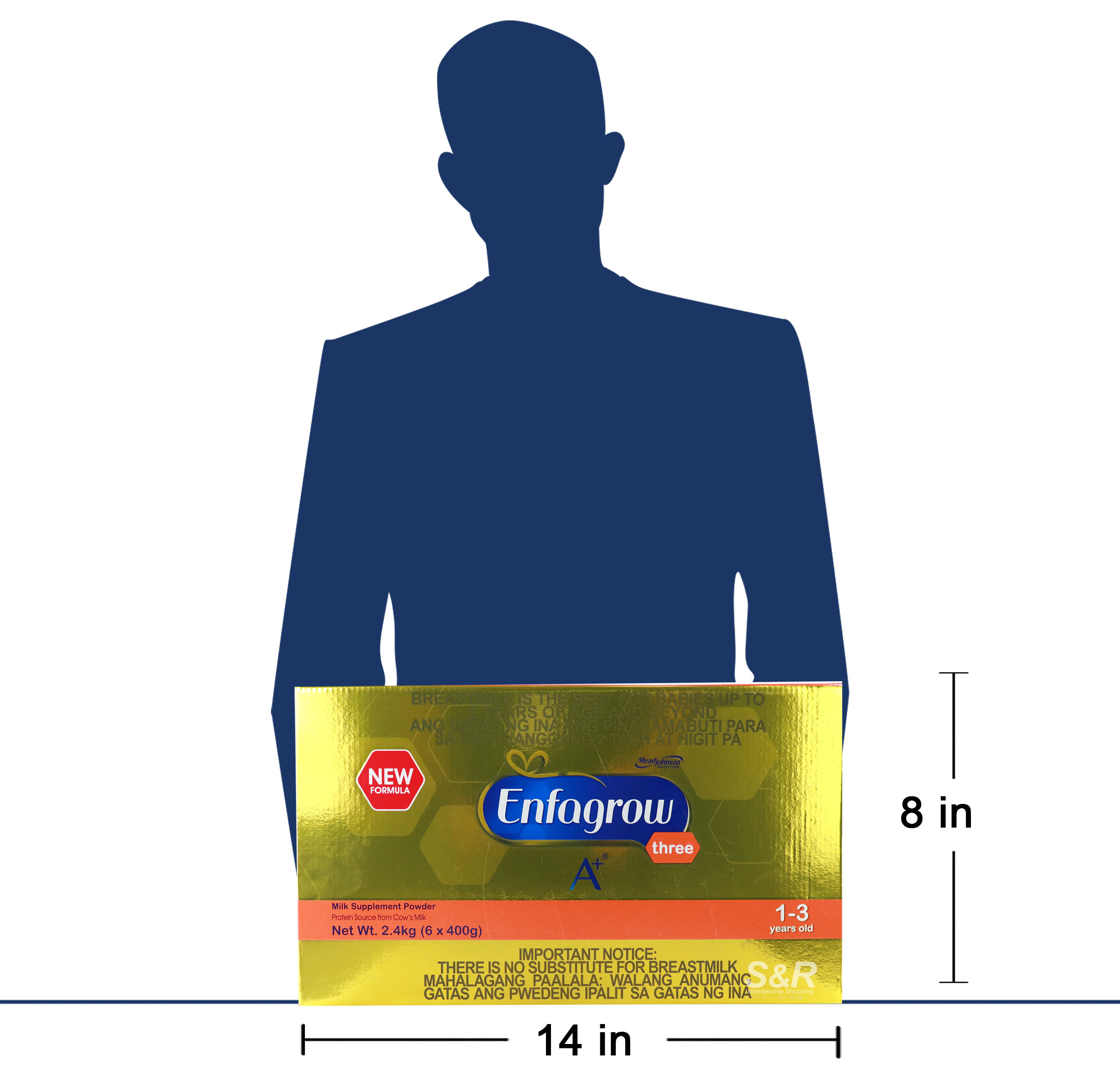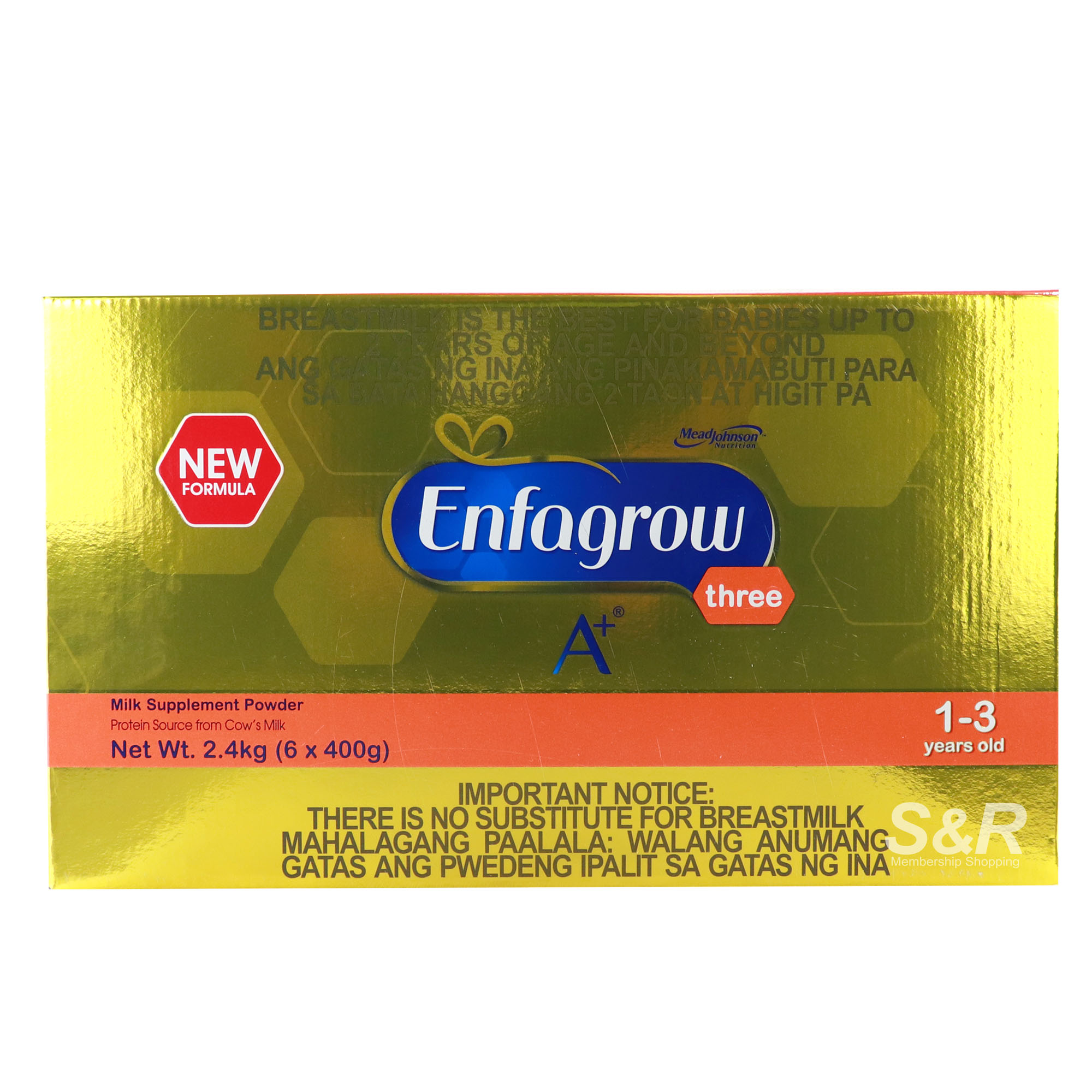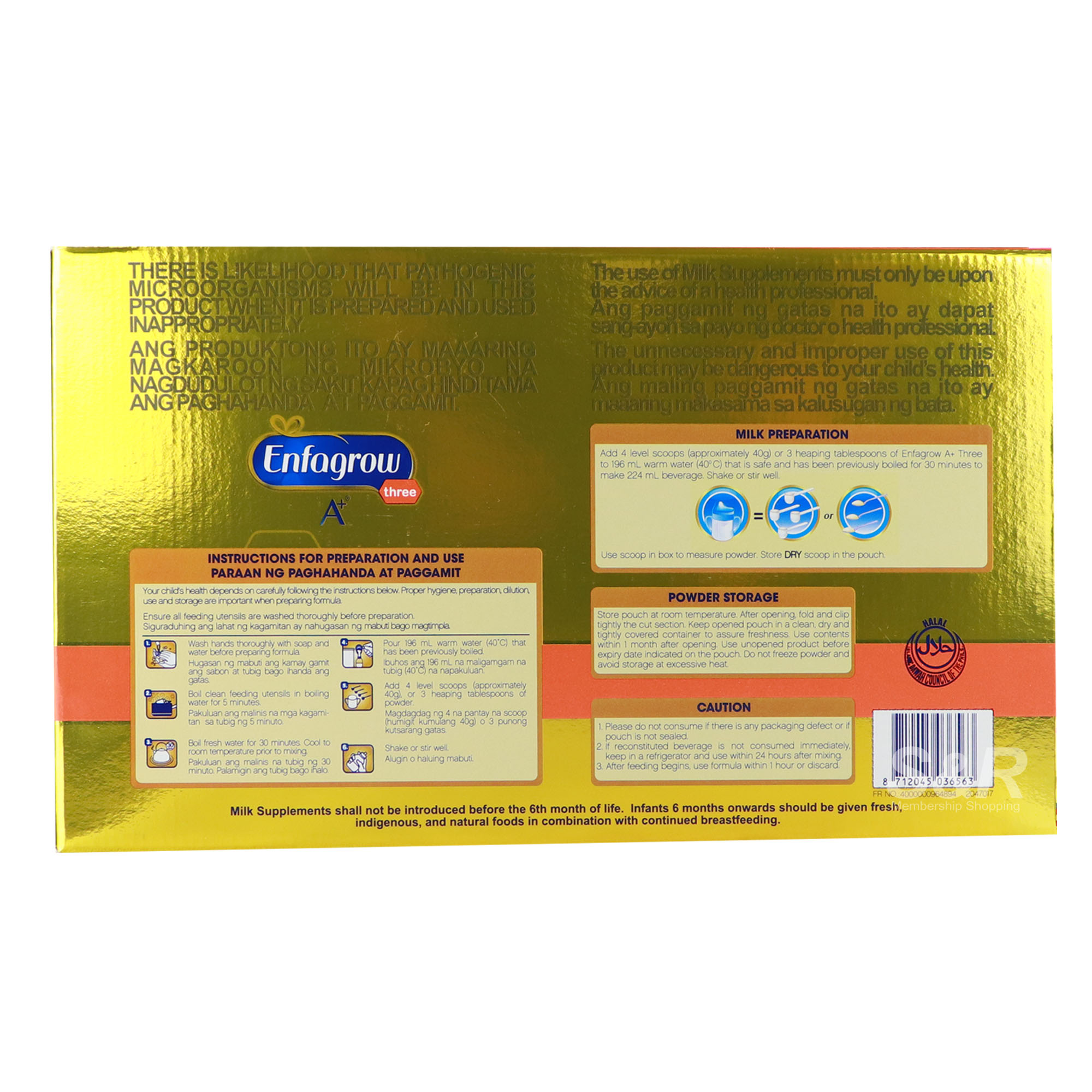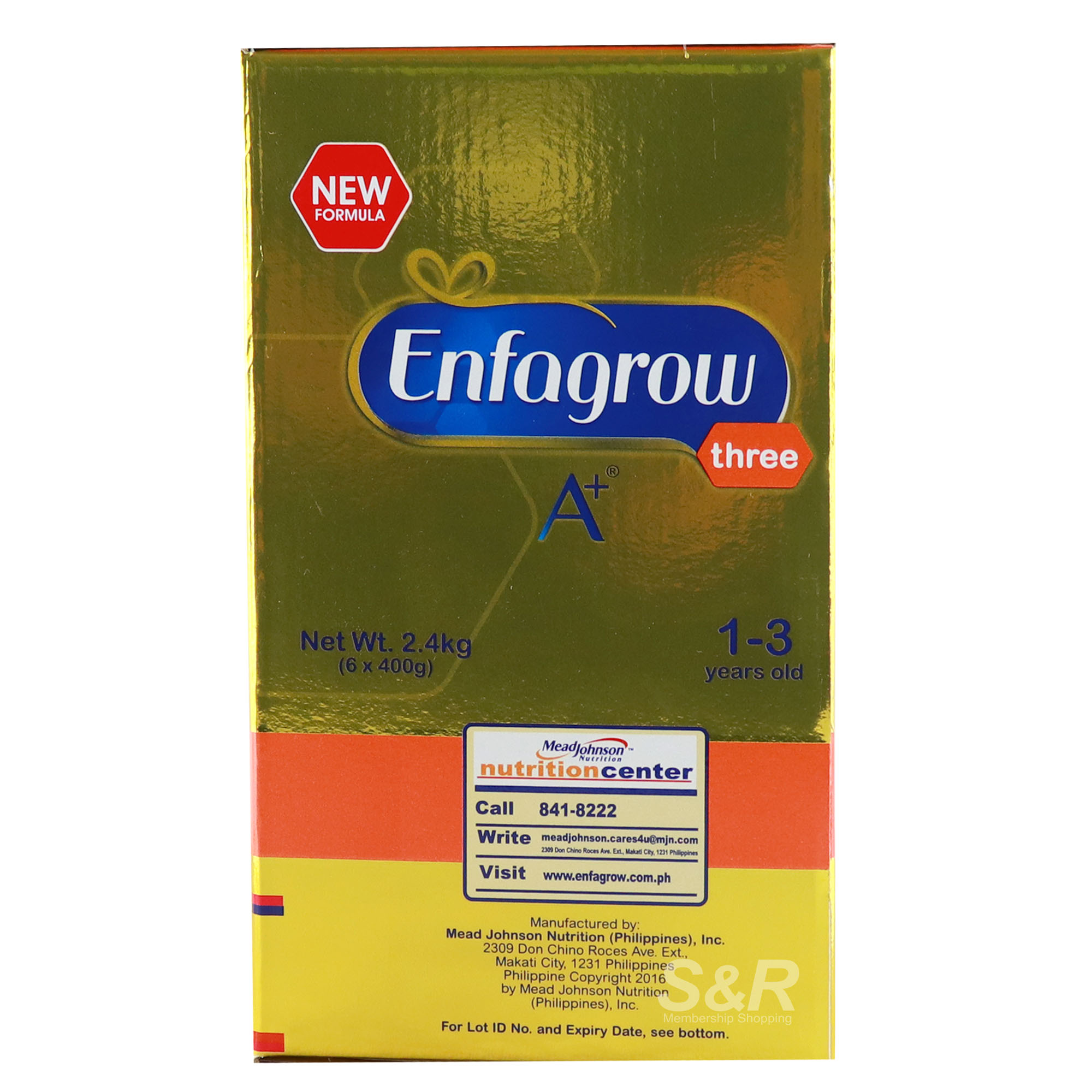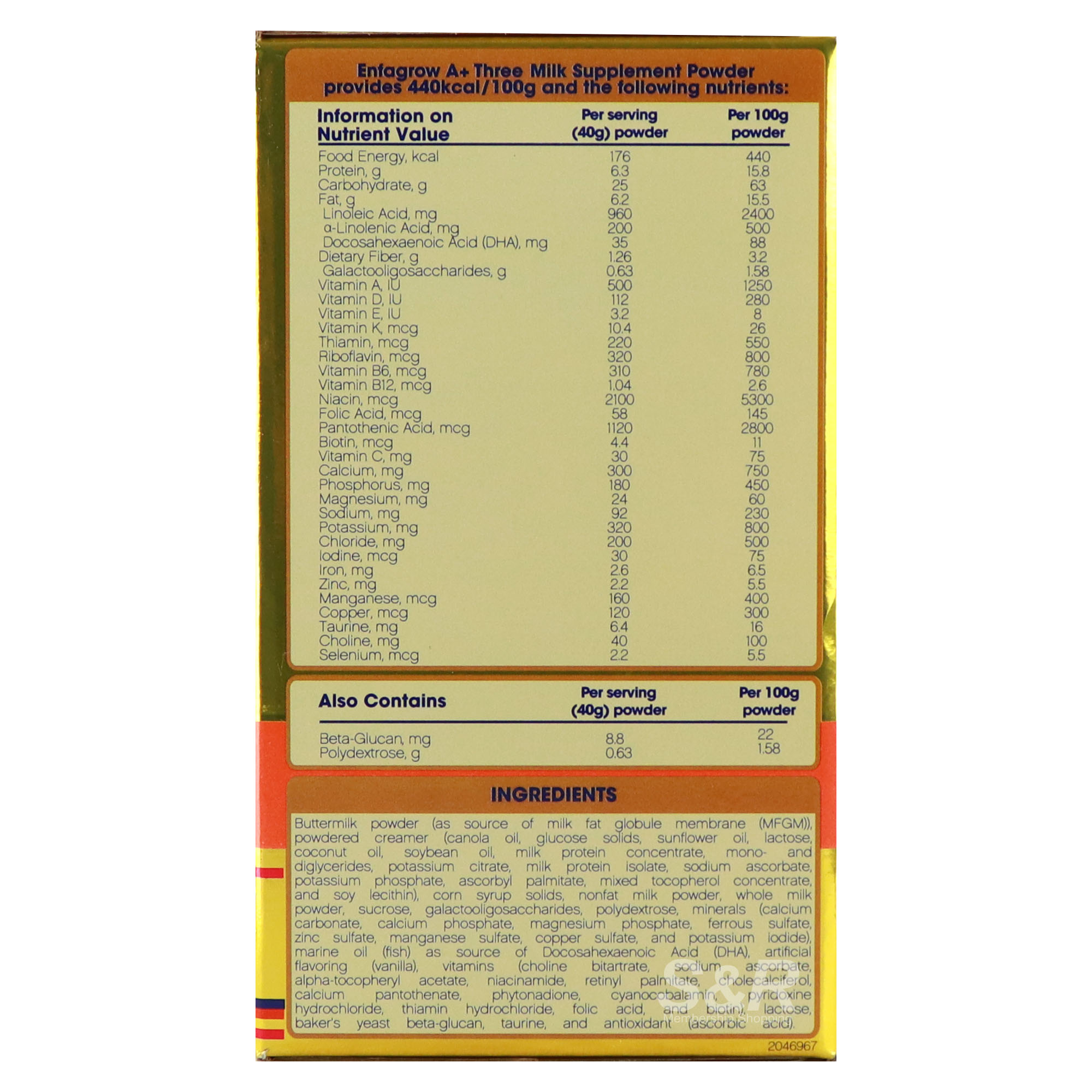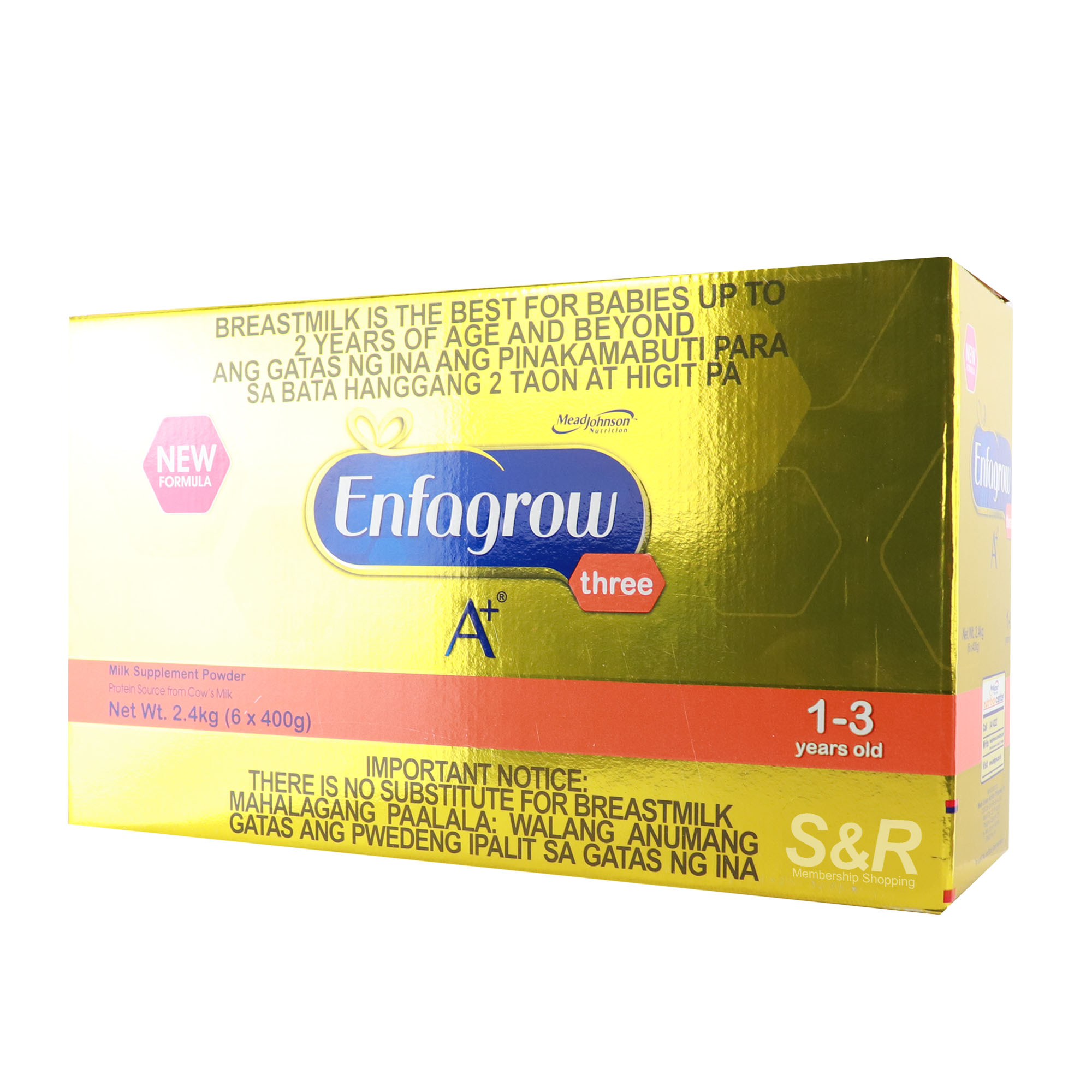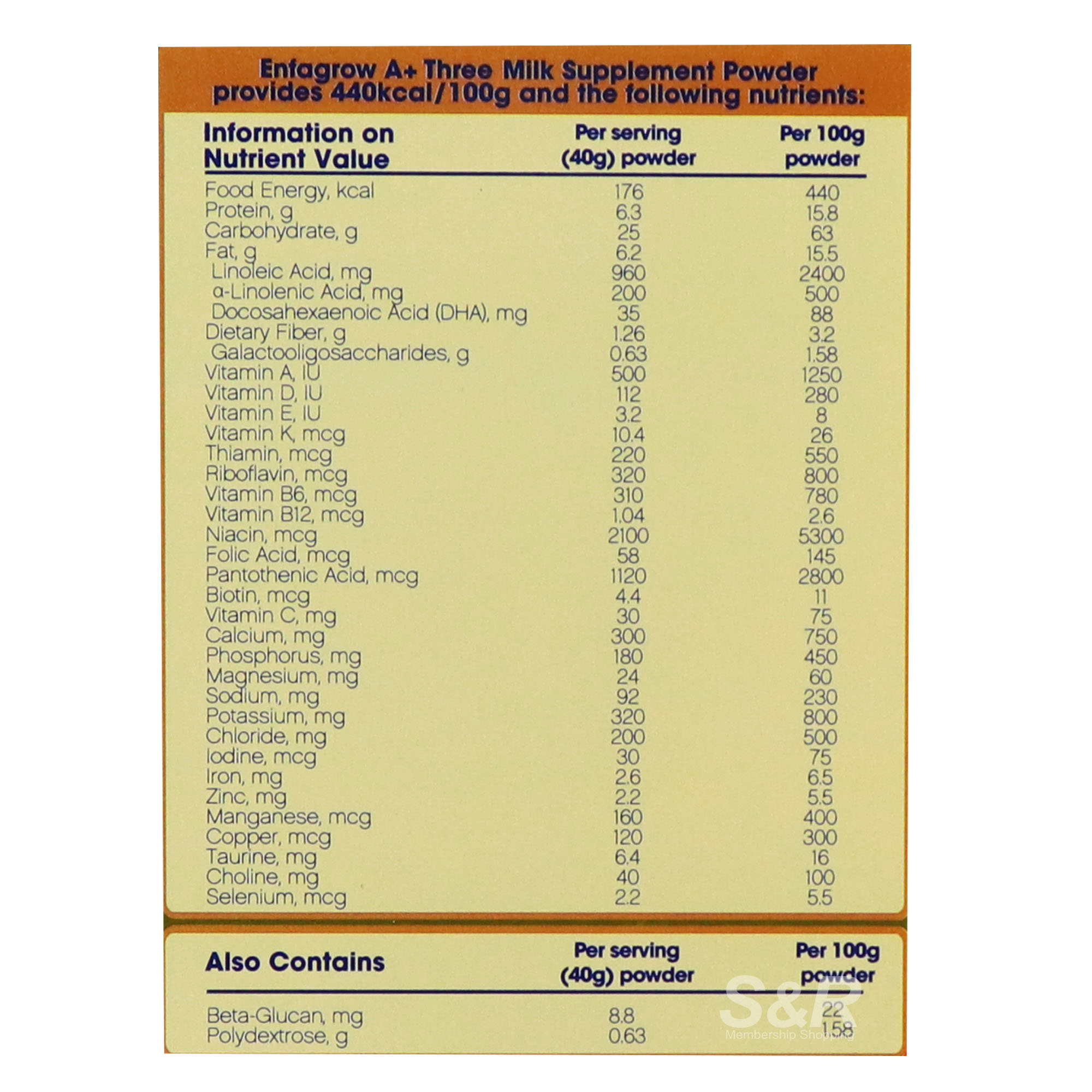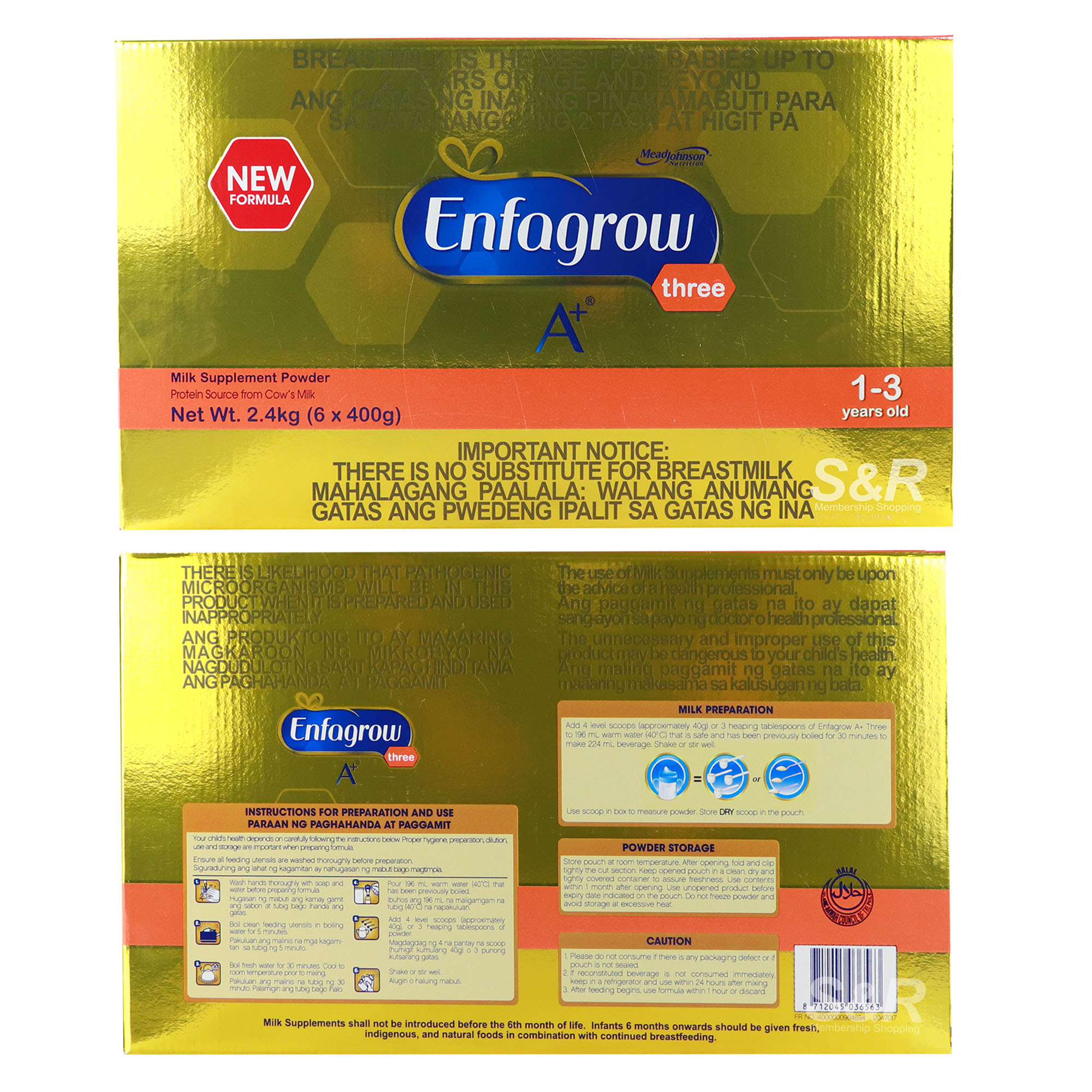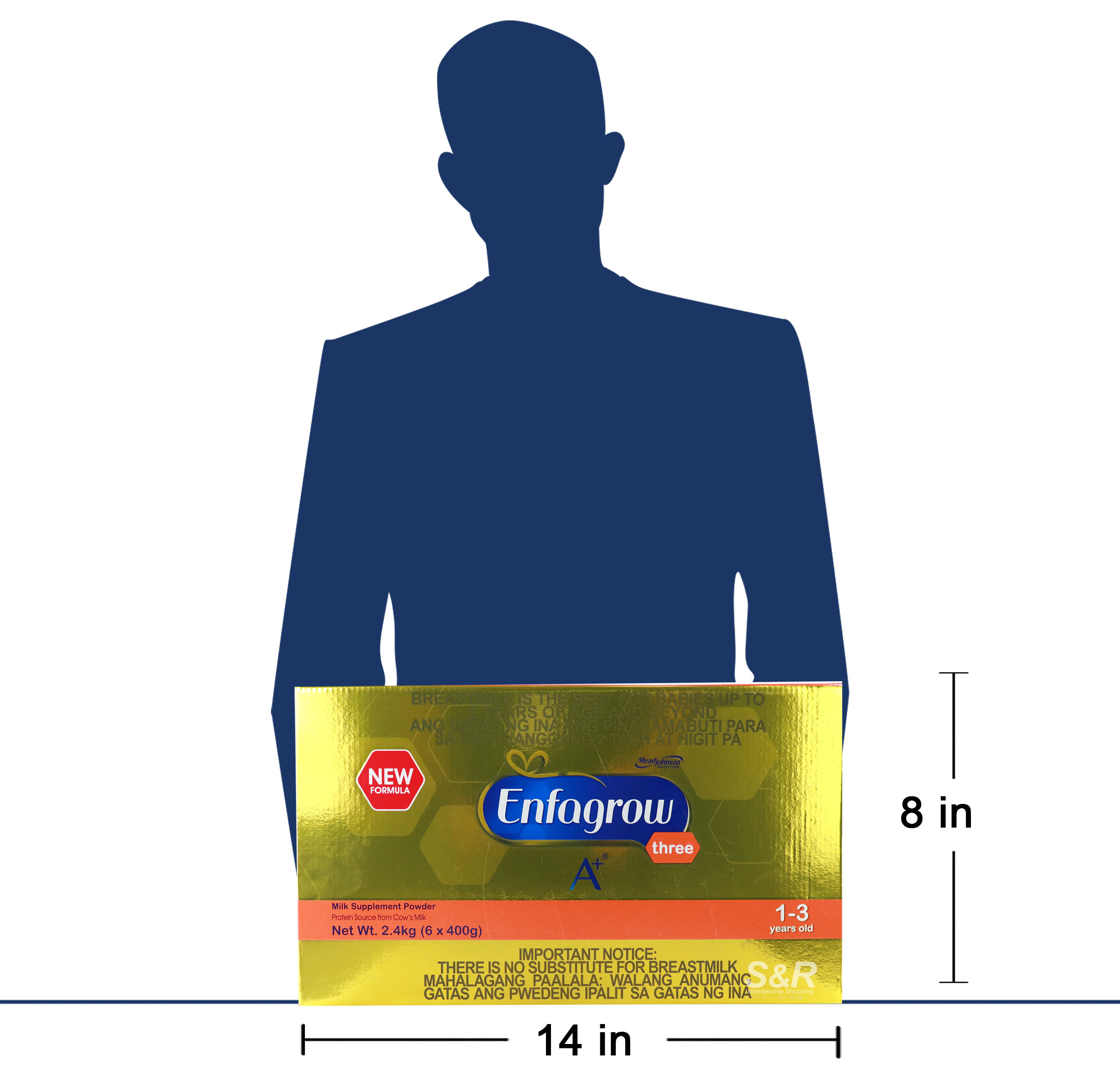 Enfagrow A+ Three Milk Formula 2.4kg
Features:
Multi-pack (6 counts)
Instant formula in 1 box
Contains DHA for brain and immunity development
Not a substitute for breastmilk
Suitable for 1-3 years old
Actual Weight: 2.7 KGs
Product Dimensions: 14 x 4.5 x 8
---
Proper nutrition is crucial for developing children, and in the first few years of their life especially. With Enfagrow A+ Three, parents can help their kids grow up healthy and provide the proper nutrients they need as they emerge into their childhood years.

1. Wash hands thoroughly with soap and water before preparing formula.
2. Boil clean feeding utensils in boiling water for 5 minutes.
3. Boil fresh water for 30 minutes. Cool to room temperature prior to mixing.
4. Pour 196 mL warm water (40°C) that has been previously boiled.
5. Add 4 level scoops (approximately 40 g), or 3 heaping tablespoons of powder.
6. Shake or stir well.

Store pouch at room temperature. After opening, fold and clip tightly the cut section. Keep opened pouch in a clean, dry and tightly covered container to assure freshness.

Use contents within 1 month after opening. Do not freeze powder and avoid storage at excessive heat.