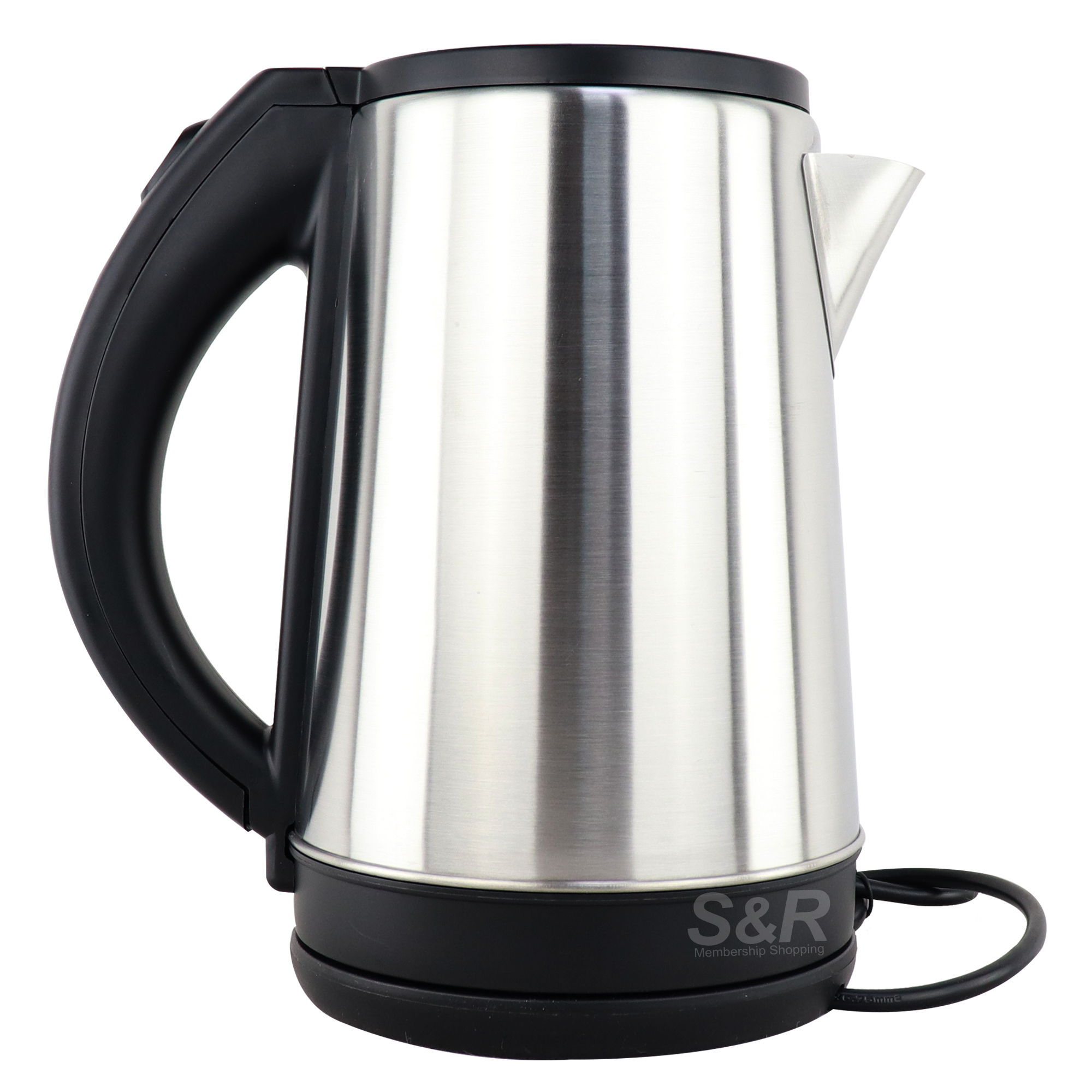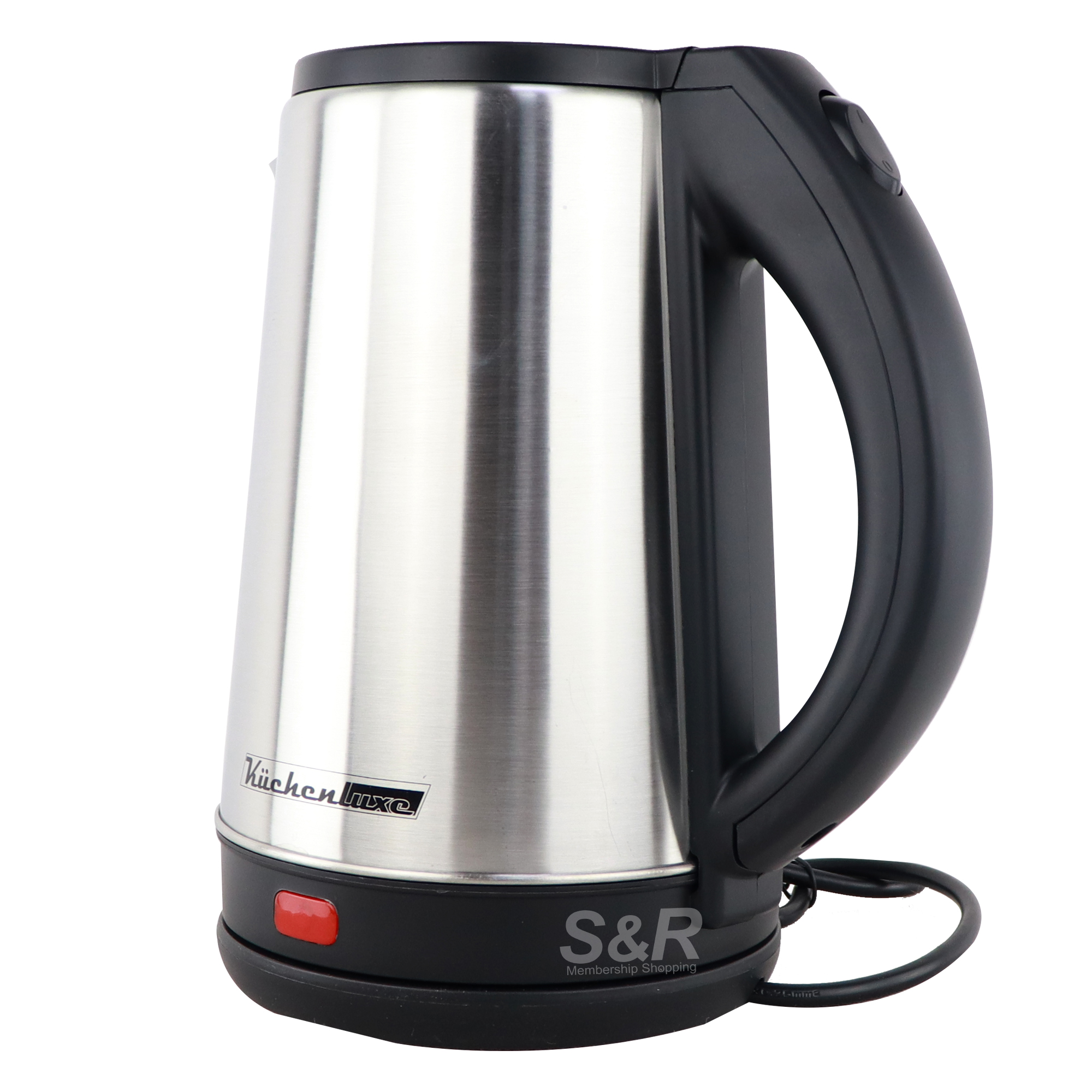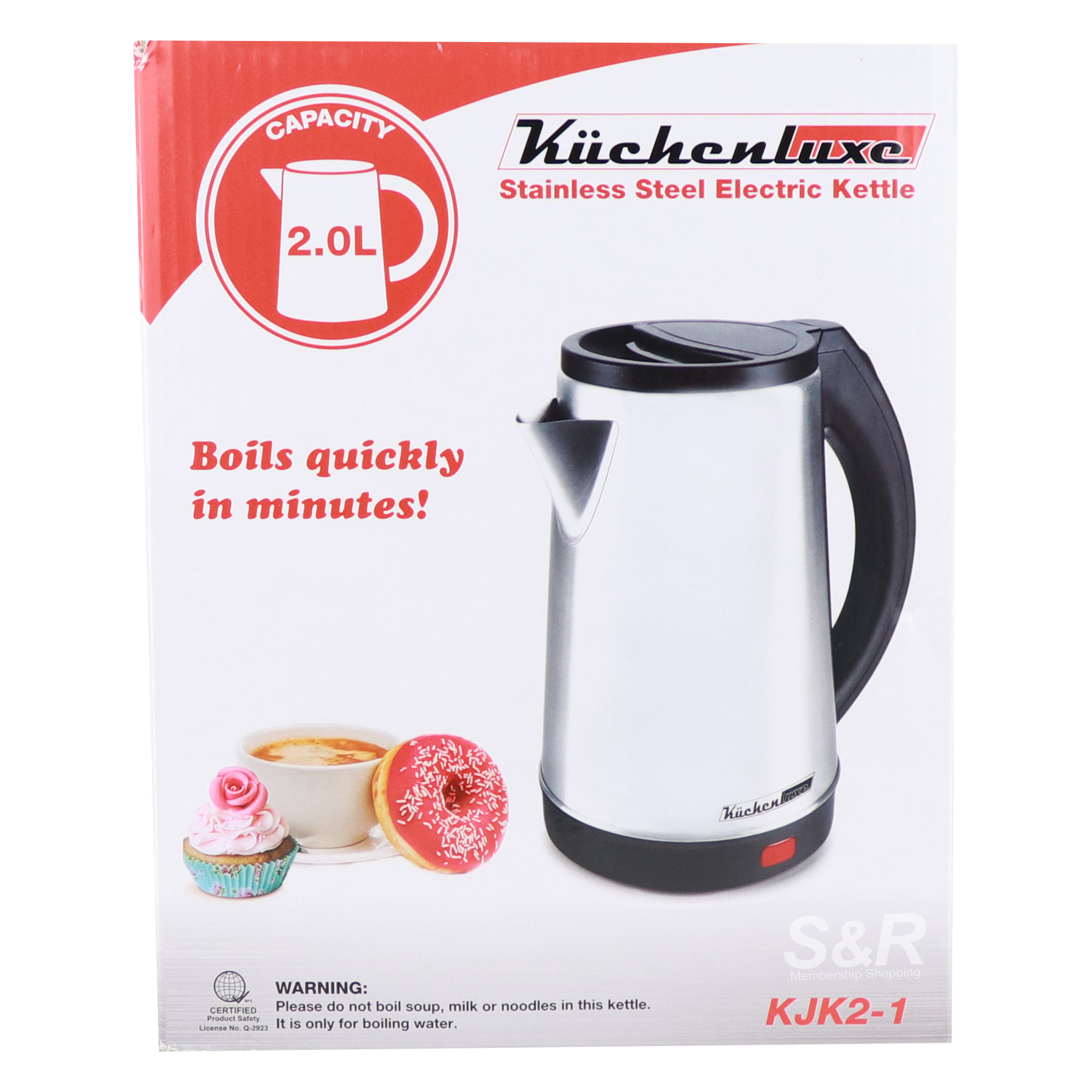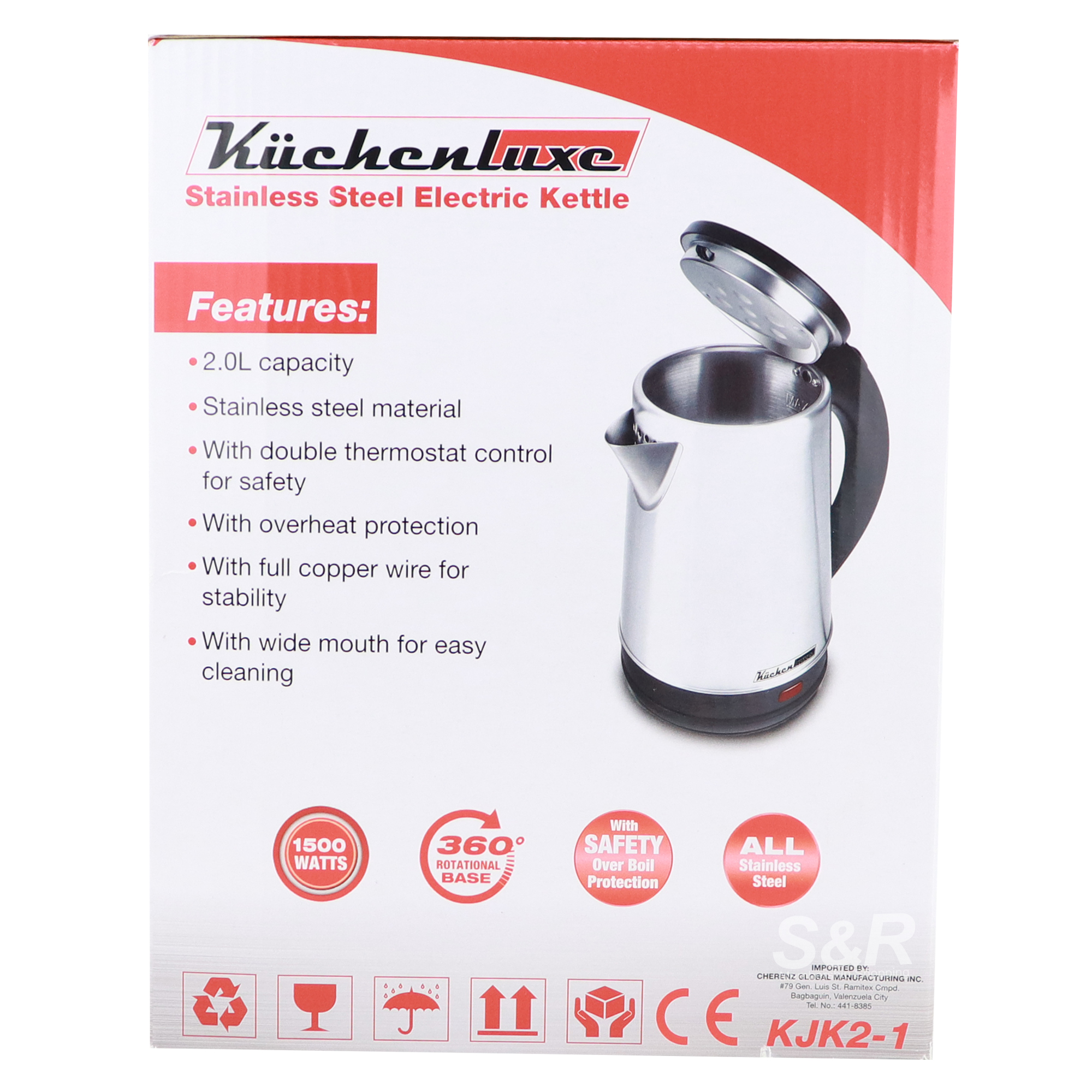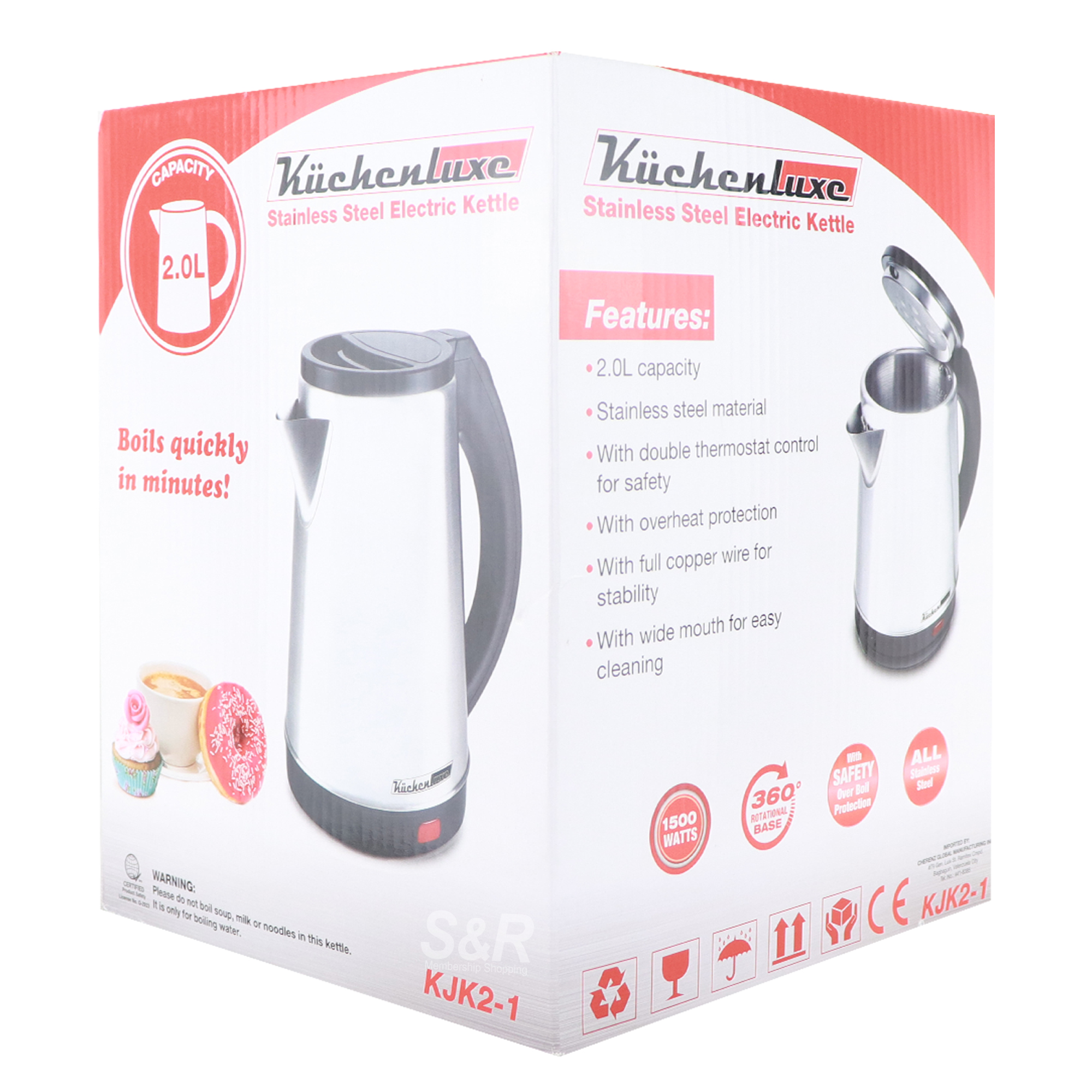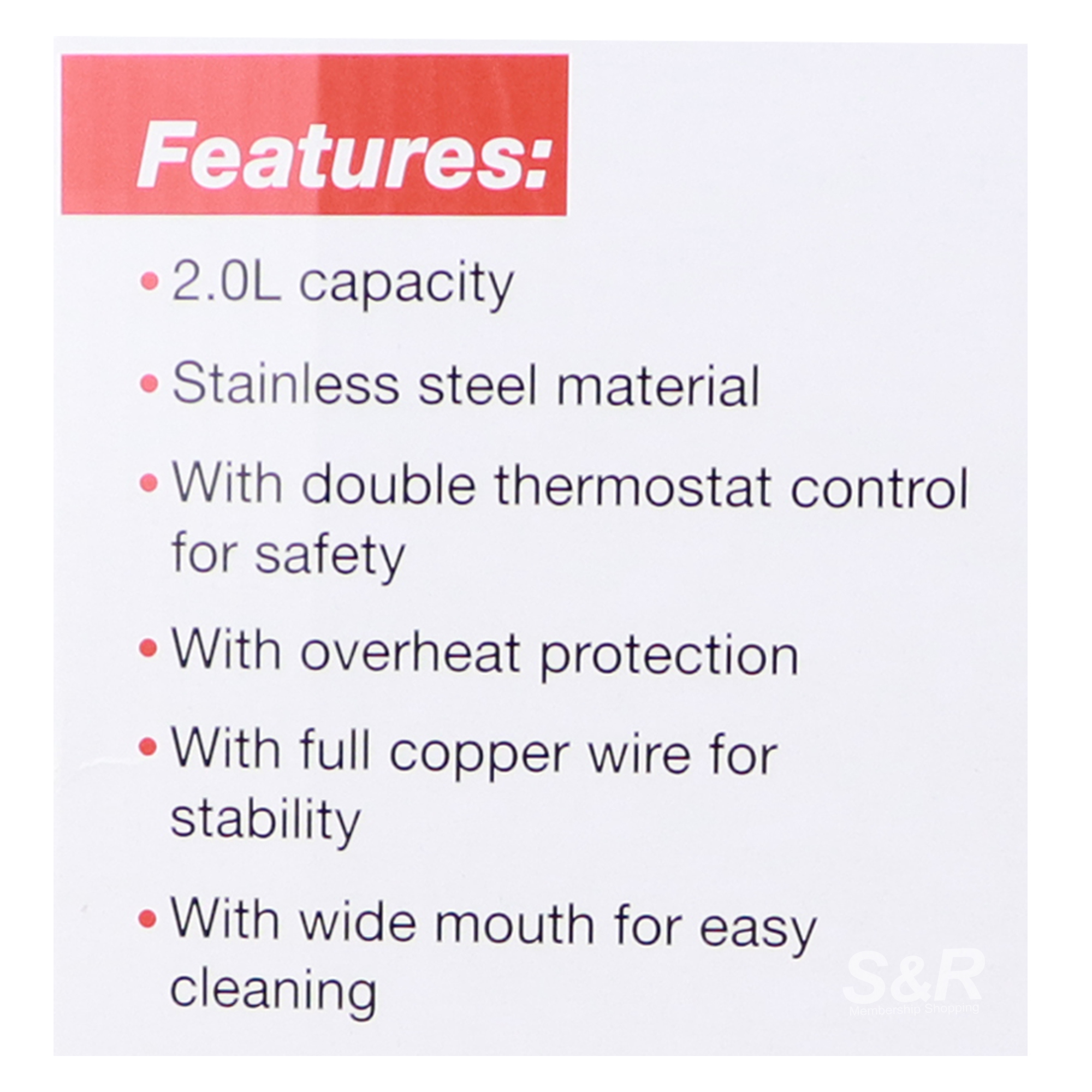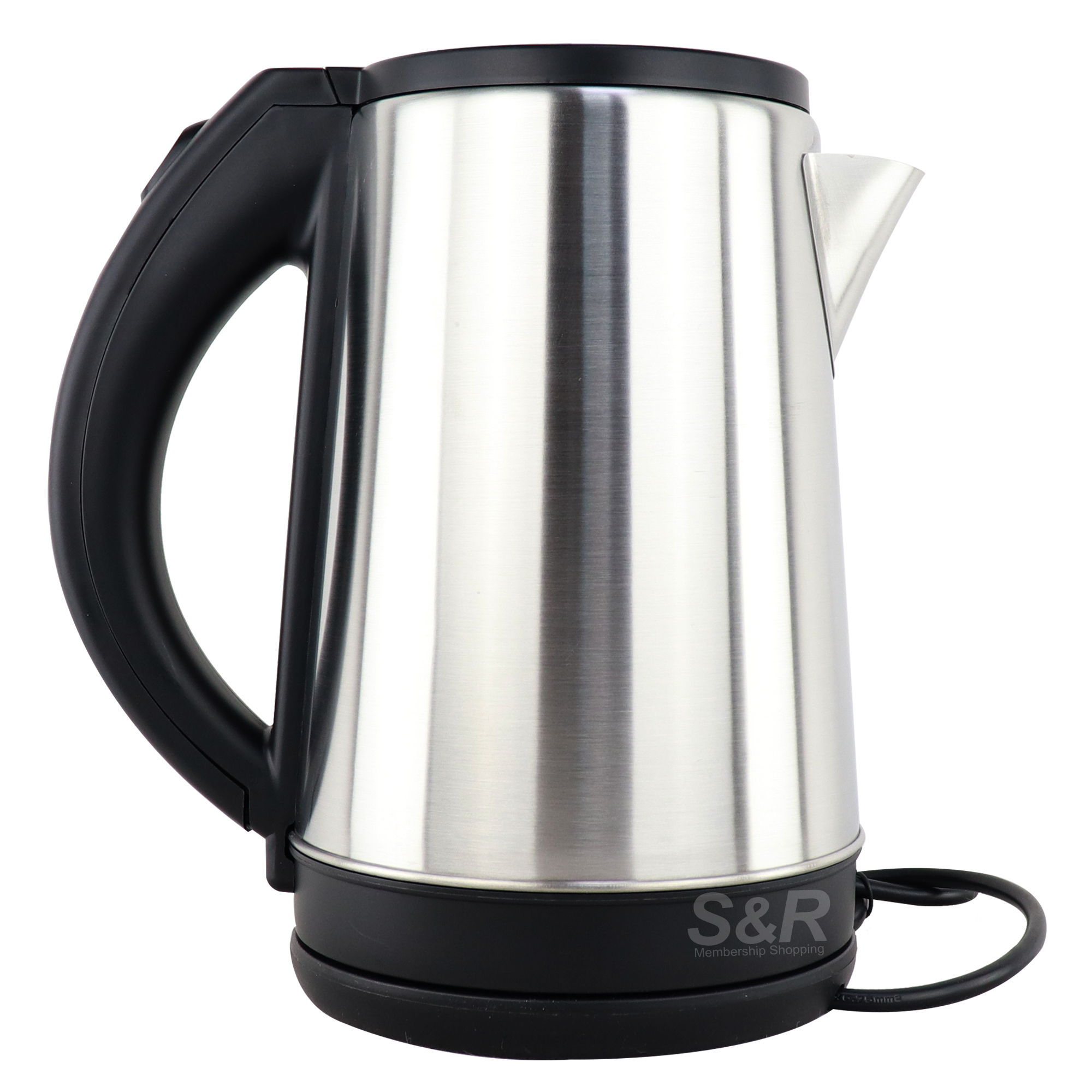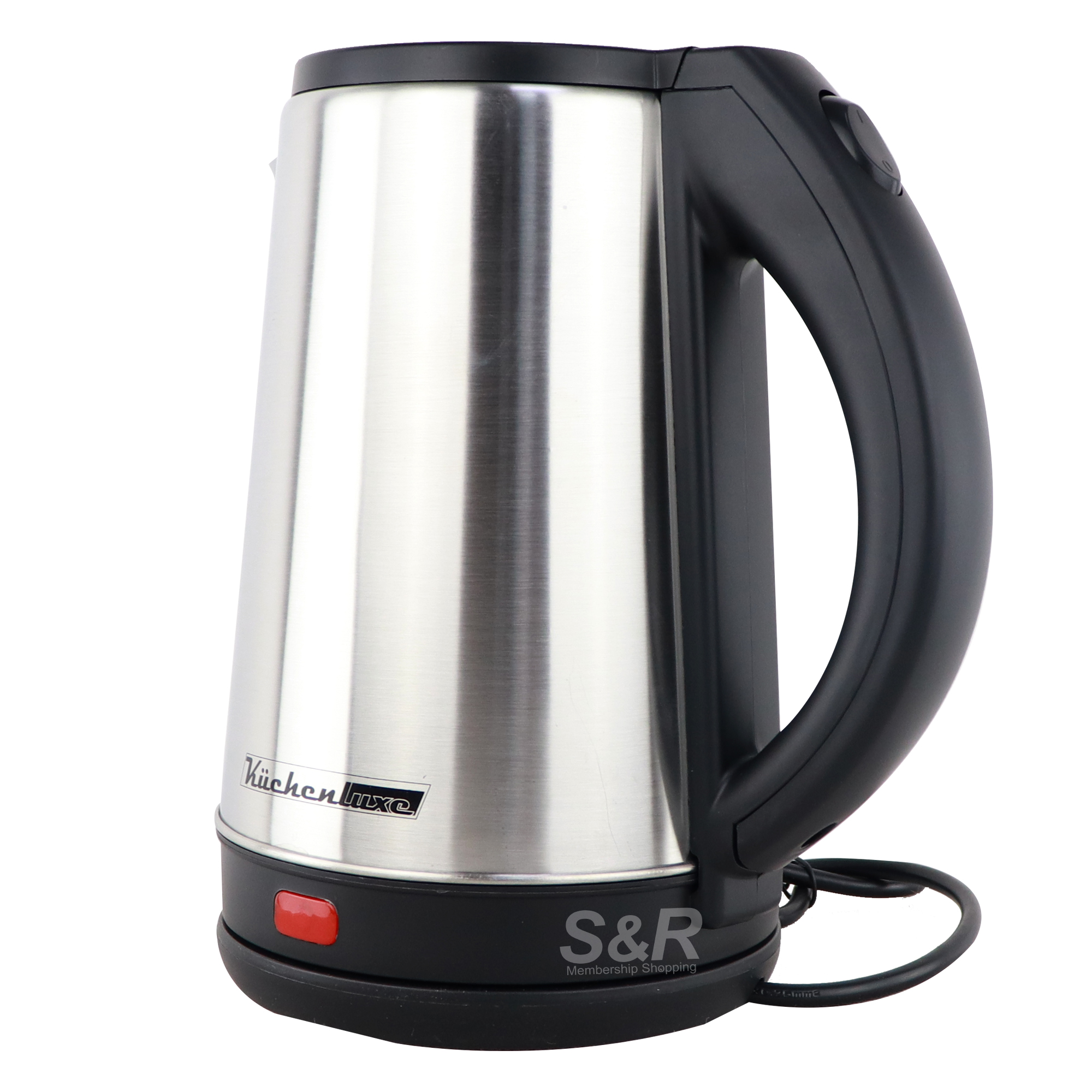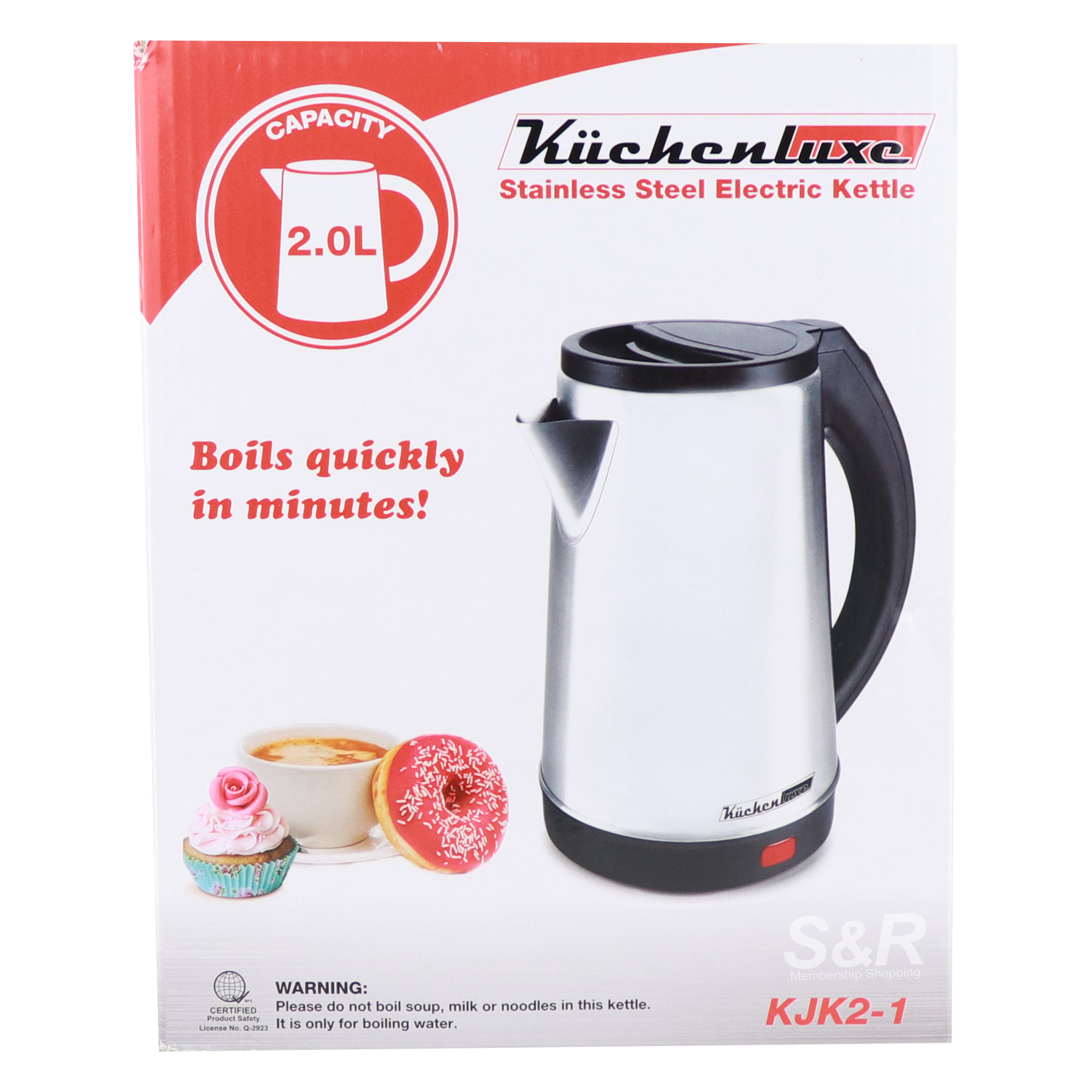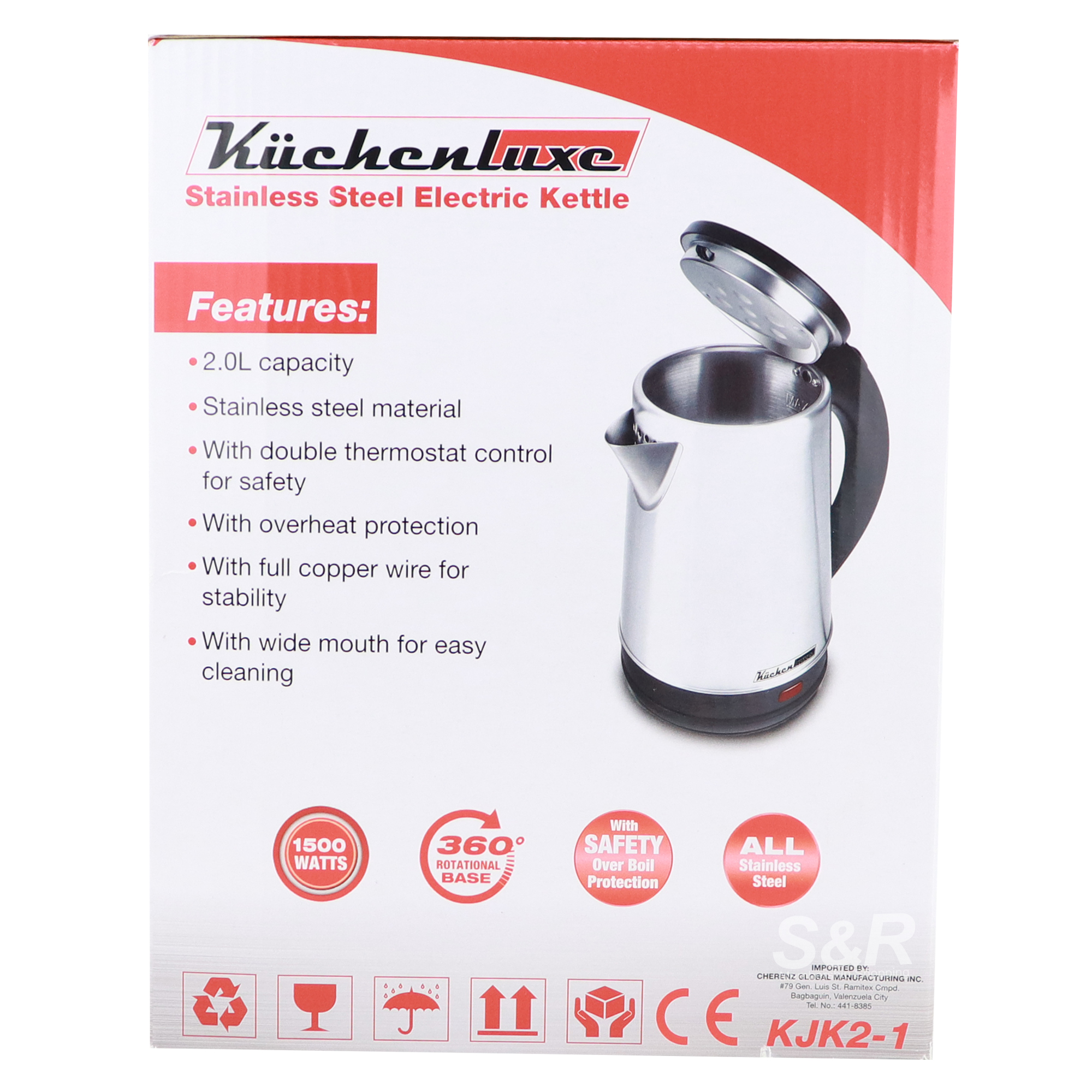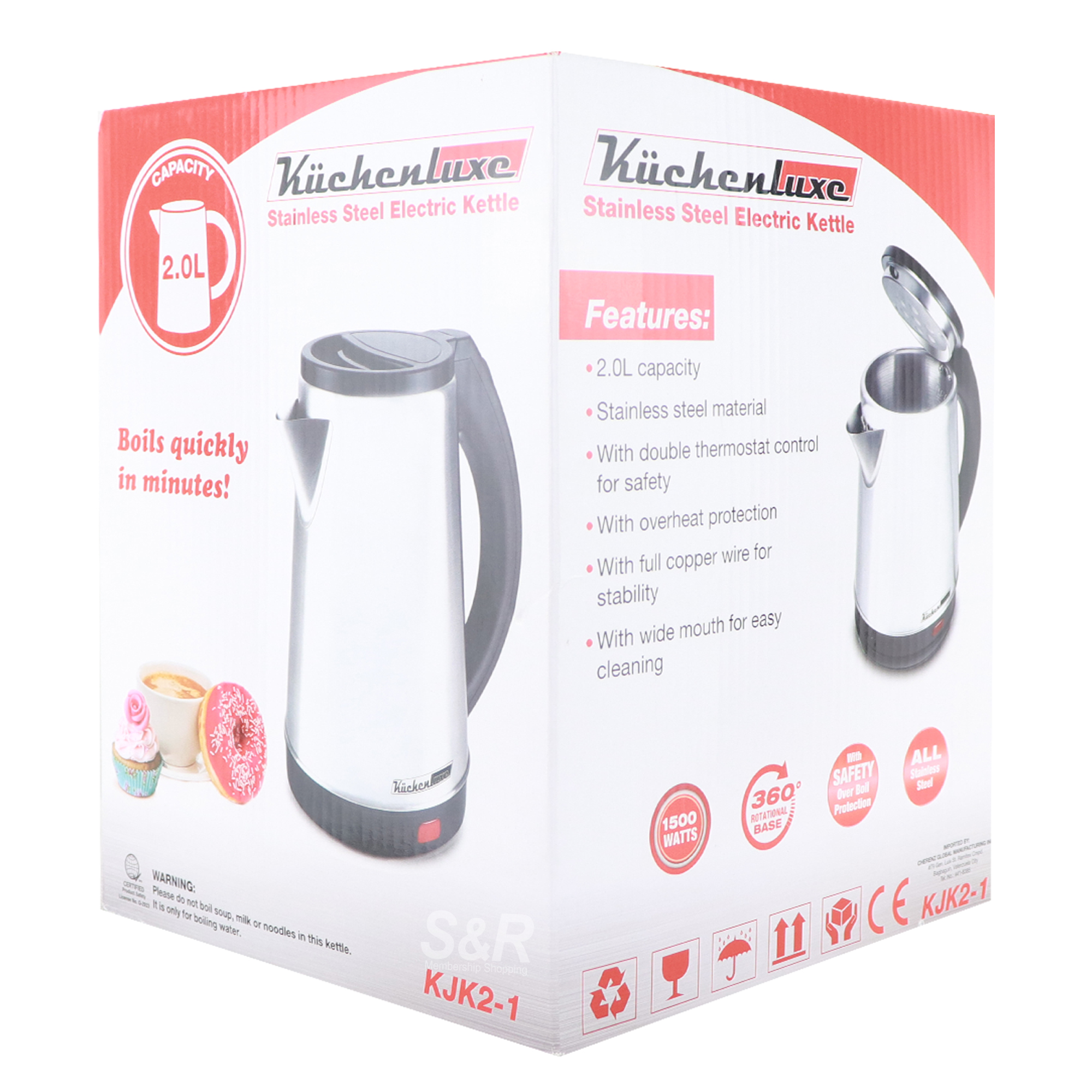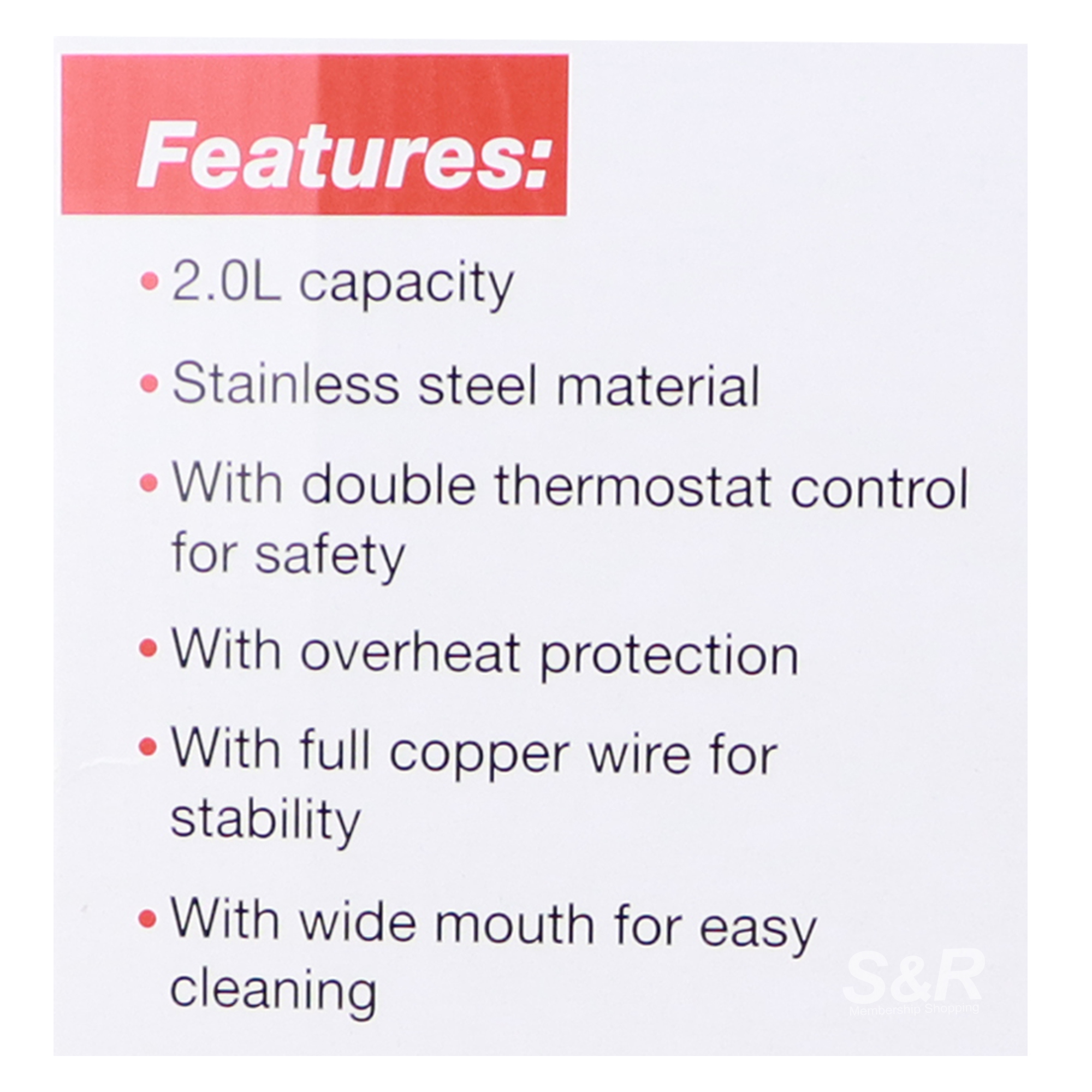 Kuchenluxe Stainless Steel Electric Kettle KJK2-1
Features:
Single Item
Water heating appliance in 1 box
AC 230V, 60Hz, 1500W
Stainless steel
360-degree rotational base
Actual Weight: 2 KGs
Product Dimensions: 8 x 10 x 10
---
Do you prefer coffee or tea? How about a nice, warming cup of hot chocolate for some sweetness before sleeping? Get your hot drink fix in minutes with the Kuchenluxe Stainless Steel Electric Kettle. Its 2-liter capacity allows you to enjoy more than just one cup for pure indulgence!

Made of highly polished and quality stainless steel, the kettle is designed with a double thermostat control and overboil protection for safety. The wide mouth makes it easy to clean after use.

Directions: To use, fill with water up to the marked line. Plug into outlet and turn on. Do not touch any part of the kettle while it's boiling. Use only the handle for lifting and pouring. Unplug after use. This appliance is only for boiling water.

Do not boil soup, milk or instant noodles in the kettle. Unplug before cleaning and detach from the base.